Where to eat poke in Sydney
This fish salad from Hawaii is quickly catching on in Sydney – here's where to try it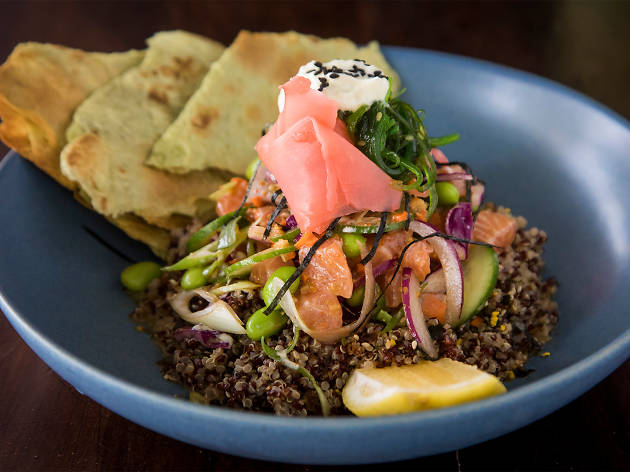 Poke (pronounced poh-kay), is originally a raw fish salad dish from Hawaii, sometimes served as an entrée on its own or on rice as a meal. The dish is heavily influenced by the Japanese donburi or rice bowl dish, with fish (commonly salmon, tuna, or kingfish) tossed with vegetables and served on seasoned rice. Sydney fish shops and cafés are now serving these summer-ready salad bowls all over the city – here are five to try.
Where to eat poke in Sydney
Like your fish crunchy?
When it comes to hot weather outdoor dining, nothing beats golden, fried chips and a piece of fish. But what makes a really excellent fish supper? It's the quality of the batter through to the cut of the chip, the seasonings and sauces – are you for ketchup, vinegar, chicken salt, tartare of straight lemon juice. There's a lot that goes into getting it just right, so we scoured the city to put together a list of ten the best to help you net the perfect catch.
Want more seafood?
Grilled snapper, a whole mud crab, garlic prawns, XO pippies, rock lobster, Balmain bugs, or coral trout – Sydney's list of seriously good seafood dishes goes on – here's where to get a taste of them.
More to explore