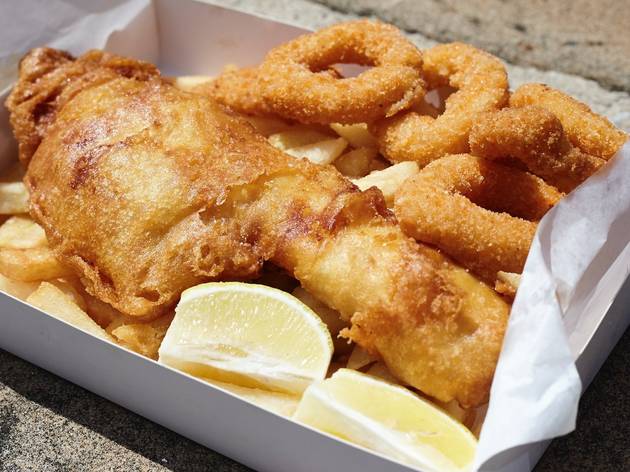 The best fish and chips in Sydney
Sydney's got a big chip on its shoulder, and it's fried to perfection
When it comes to hot weather outdoor dining, nothing beats golden, fried chips and a piece of fish. But what makes a really excellent fish supper? It's the quality of the batter through to the cut of the chip, the seasonings and sauces – are you for ketchup, vinegar, chicken salt, tartare of straight lemon juice. There's a lot that goes into getting it just right, so we scoured the city to put together a list of ten the best to help you net the perfect catch.
Buying it yourself? Here's a chef's guide to buying seafood.
RECOMMENDED: The 53 best restaurants in Sydney
Sydney's best fish and chips
Need some heat?
Ever eaten a dish so hot your mouth feels like a lava flow and yet you keep on eating? Sydney is not a city that fears the heat, so there are plenty of places to get your chilli kicks, whether you're chasing the tongue-numbing burn of a Sichuan hot pot, or the more blatant, vinegared hit in American hot sauce.
Best selling Time Out Offers