The best fish and chips in Sydney
Sydney's got a big chip on its shoulder, and it's fried to perfection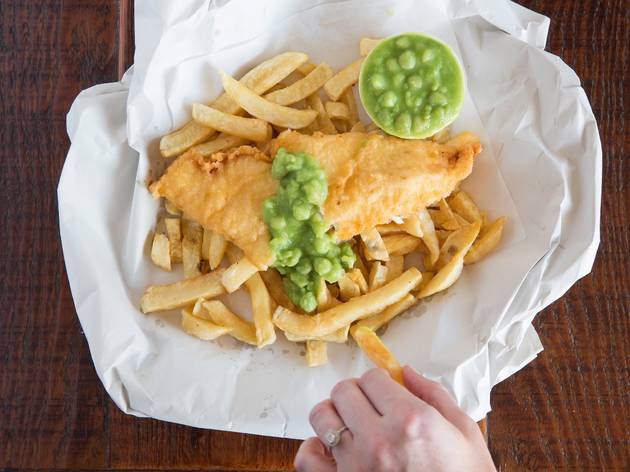 When it comes to hot weather outdoor dining, nothing beats golden, fried chips and a piece of fish. But what makes a really excellent fish supper? It's the quality of the batter through to the cut of the chip, the seasonings and sauces – are you for ketchup, vinegar, chicken salt, tartare of straight lemon juice. There's a lot that goes into getting it just right, so we scoured the city to put together a list of ten the best to help you net the perfect catch.
Sydney's best fish and chips
Feeling meaty?
What could be more perfect than finely ground meat placed between two sweet slices of bread with cheese and pickles? Nothing, that's what. Whether you like them stacked to the nines, fat-rich and salty, veggie or vegan, here are the best burgers in Sydney.
Read more