Where to eat the best crab in Sydney
Crackers and napkins at the ready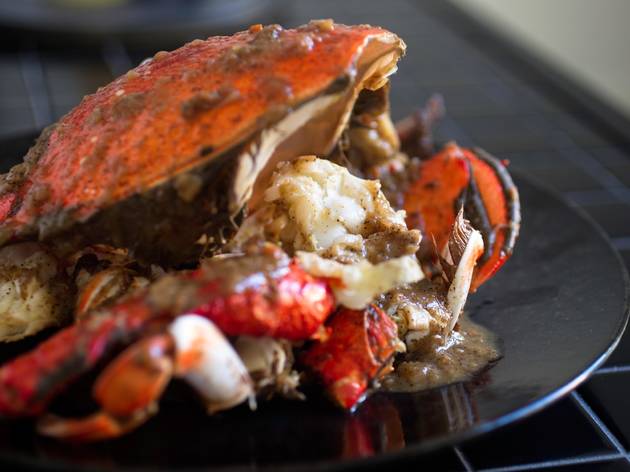 What could be better than a massive plate piled high with bright orange crab claws, ready to be crunched with cutlery, the meat within sticky with sauce and ready to eat? It's a Sydneysiders little slice of heaven, that's what it is. Here's our definitive list of where to get messy in Sydney with the best crab available.
Crab restaurants in Sydney
Still hungry?
What could be more perfect than finely ground meat placed between two sweet slices of bread with cheese and pickles? Nothing, that's what. Whether you like them stacked to the nines, fat-rich and salty, veggie or vegan, here are the best burgers in Sydney.