The best burgers in Sydney
We came, we saw, we ate our way through a whole lot of burgers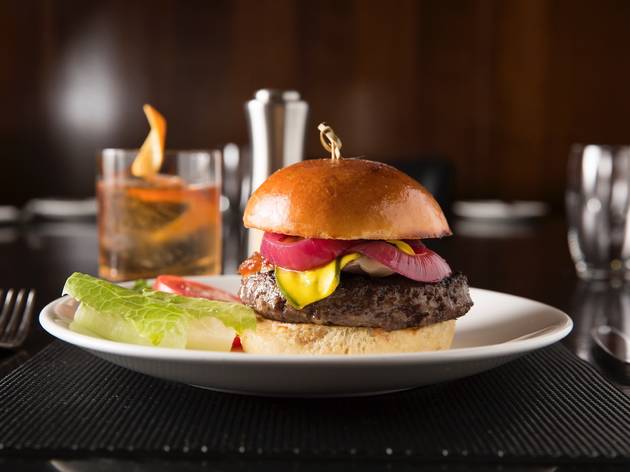 What could be more perfect than finely ground meat placed between two sweet slices of bread with cheese and pickles? Nothing, that's what. Whether you like them stacked to the nines, fat-rich and salty, veggie or vegan, here are the best burgers in Sydney.
Still hungry?
Aussie breakfasts are legendary the world over, and we damn well know how to do them right here in Sydney. From the best cheese toastie around to that liquorice bread, here's our list of where to go and what to order at the best cafés in Sydney.
And for the home cook
Introducing Castello's new Burger Blue: this wonder of cheese technology has all the bold, umami-intensive blue-cheese taste you'd expect from Castello, but it comes pre-sliced with an easy-peel pack, that makes it perfect for melting over your beef or mushroom burger patty. A first for Australia, this is the end of awkward cheese crumbs and the beginning of a beautiful, blue, thinly sliced square future. Grab it from the dairy aisle of major supermarkets.