Opera Australia Costume and Prop Clearance Sale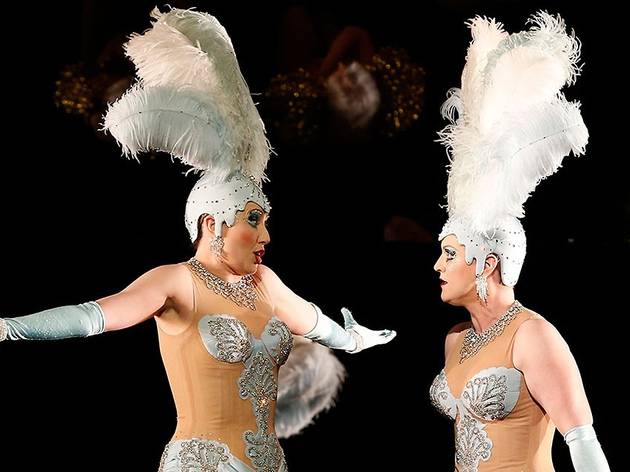 Time Out says
Score costumes from as little as $2 at this theatrical mega sale
Yes, Halloween has come and gone, but do you really need to wait for an excuse to bolster your fancy dress collection? Opera Australia is having a clear out of its thousands of costumes and props from retired productions – and with prices starting as little as $2, you might just bag yourself a bargain.
Opera Australia has been busy taking stock while the city was locked down, and the company has more than 5,000 items to clear out of its storehouse in Alexandria, which the company recently announced is being put up for sale. Stock up on stage-ready garments ranging from military style coats, to handcrafted period gowns, animal costumes, hats and some rather risqué bondage pieces. Give your living areas an eccentric update with ridiculous and sumptuous props ranging from a life-sized prop horse to aeroplane seats, with plenty of paintings, cupid sculptures, daybeds, a chaise lounge and a variety of tables also available.
This great big theatrical clear-out is a physically-distanced affair being held in two bouts, across two Fridays and Saturdays on November 13 - 14 and 27 - 28. Stock will be continually replenished throughout the sale, and customers may only purchase up to 15 costumes and 5 props each. Large props which can't be taken home on the day can be booked in for collection the following week.
In line with current precautions, all customers will be temperature checked on arrival, face masks are advised, and there'll be no dressing rooms available for trying on items, so it's time to get good at eye-balling bustiers for fit.
The event is free to attend, but anyone who wishes to must book in-advance for a timed one-hour session here. Sessions start at 9am, 10.30am, noon, 1.30pm and 3pm.
Looking for something specific? Fix up, look sharp with the best costume shops Sydney has to offer.
Details