The Jungle Collective Indoor Plant Sale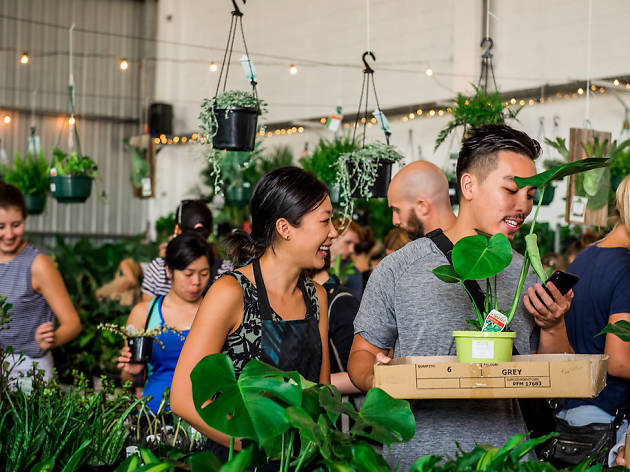 Get $5 off your plant purchase if you don a dainty flower crown
Plant lovers Josh O'Meara and Linda Vydra started the Jungle Collective in 2017 as a way to share their love of horticulture through a series of pop-up indoor plant sales. They're selling thousands of varietals like fiddle leafs, monstera, birds of paradise, peace lilies, rubber trees and more, every couple of weeks in a warehouse in St Peters.
They like to theme their events, offering discounts to those who dress up for the occasion or bring a friend. This time around they're giving a $5 discount to anyone sporting a dainty flower crown.
How does it work? If you want the best chance at securing rare or specific species, or just the best looking ones, we suggest acting fast on securing a morning ticket for the Saturday, with the ealiest shopping session from 8-10am. However, if you're in it for any fresh greenery going, there's time slots on Sunday and the understanding folk from Jungle Collective will save a few of the rarer finds for second-day shoppers.
As the sales are super popular, you must register for a ticket to gain entry via Eventbrite. Tickets are limited to one per person and will be available Spetember 3 at midday. However, once you're in you can start building that indoor Jumanji with the help of on-site horticulturists, jungle-themed tunes and easy EFTPOS facilities.