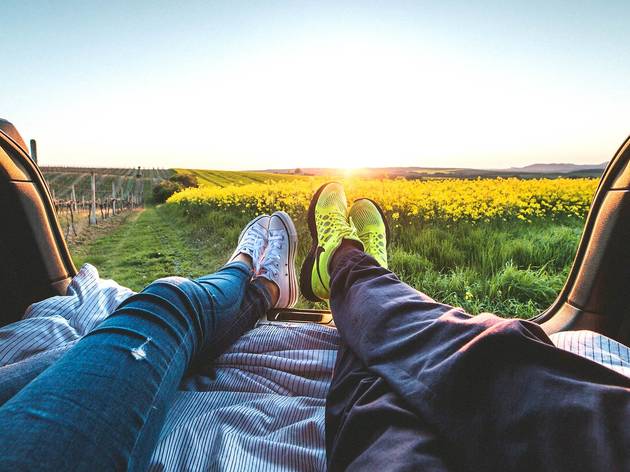 Valentine's gift guide
Find the perfect present for your paramour with Time Out's list of Valentine's Day gift ideas in Sydney
February 14 is nearly here – your annual opportunity to show the one you love the depth of your feelings. It's always a good idea to demonstrate some creativity to keep the spark alive in your relationship, and that's where Time Out can help. Our gift guide spans delicious treats to pampering packs to premium spirits so you can toast your love at home, plus a few left-of-field ideas you probably never considered. Most of these gifts are also strong on ethics and sustainability too – because as the movie says, love actually does make the world go around.
Go on, show some love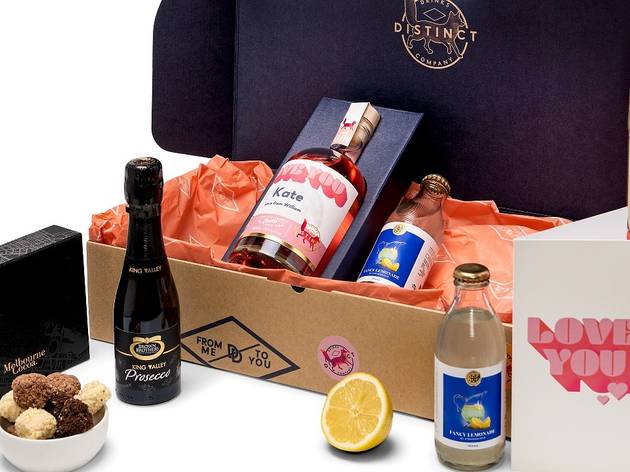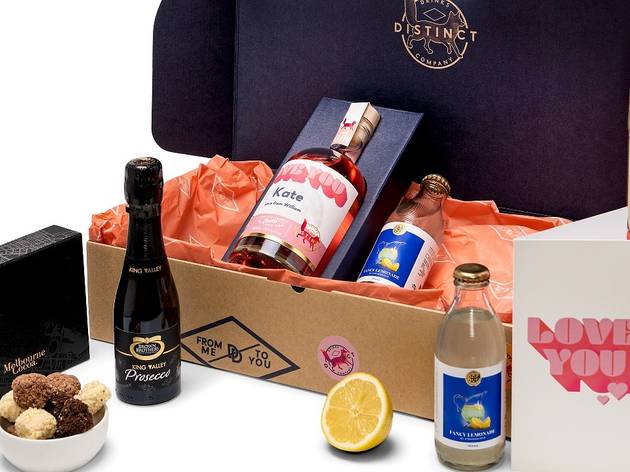 Photograph: Supplied
Personalised 'Love' Pink Gin pack by Distinct Drinks, $140
For a partner who loves to party

Here's a gift the spirits fan in your life will adore: a bottle of premium pink gin with their name on the label along with your customised message. The pack also includes Melbourne Cocoa Hand Rolled Chocolate Truffles, Pink Gin Spritz cocktail mixers, a card declaring your love and some confetti because, just because! Not sure your beloved's into gin? Personalised gift packs are also available that use vodka or non-pink gin, and there are cards for all occasions too. Distinct Drinks believe in minimising the impact on the environment, sourcing products locally, using recycled materials and ensuring that for every spirit purchased a tree is planted with their partners, One Tree Planted.
For Valentine's Day refreshment
We called it – this is the summer of the hard seltzer, and Australia's own recently launched local brand, Vacay Alcoholic Seltzer, is the vacation in a can that has put the miles in to be a cut above the rest. Counting Kakadu Plum amongst its range of fruity but smooth flavours, this premium, vegan-friendly spiked sparkling water stands out from the competition with its reduced sugar, carbs and gluten. Each can also has less than 62 calories, which is the lowest count in the market. Want to impress your date with a refreshing treat this Valentine's Day? You can order directly through the Vacay website, at $79.99 for a case of 16 330ml cans, or you can easily find your nearest stockist here. Extra feelgood factor: ten per cent from every case sold is donated to Cure Cancer.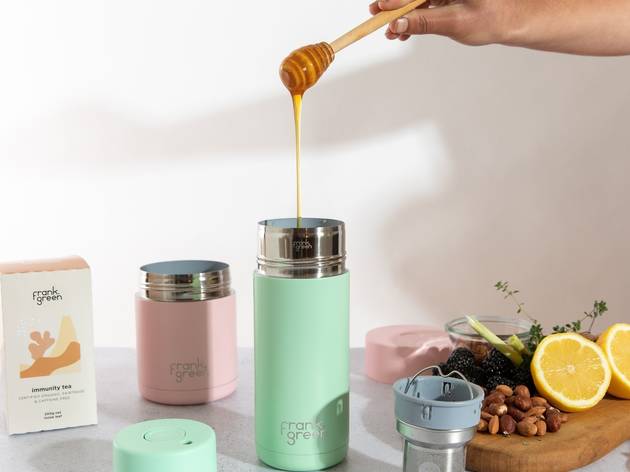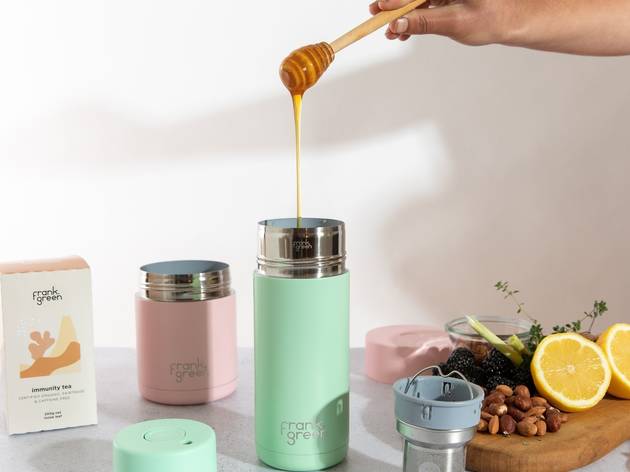 Photograph: Kate Shanasy
Sustainable Sips Set by Frank Green, from $89.95
For the eco-stylish caffeine fiend
They might love you, but do they love you as much as that first sip of coffee or tea in the morning? Probably not, so play to that. It's not a stretch to say that Frank Green is the name in reusable coffee cups. Not only are the designs from this Australian company practical and eco-friendly for grabbing hot bevvies on the go, they're also beautiful and come in a striking range of colours. After spending years refining the perfect vessel, Frank has turned its talents to crafting teas and coffees to fill them – and boxed them up in neat gift packs with cups, cannisters, infusers and French presses. If your Valentine needs to chill out, they can sit back and relax with the Immunity Tea, packed full of antioxidants, anti-inflammatories, lemongrass and ginger. And the coffee range will impress even the biggest coffee snob.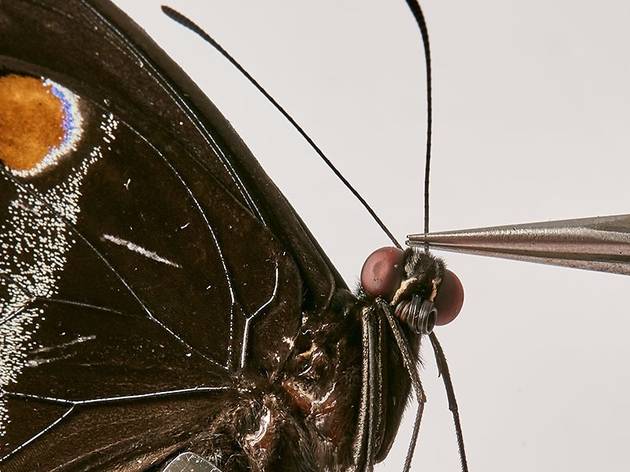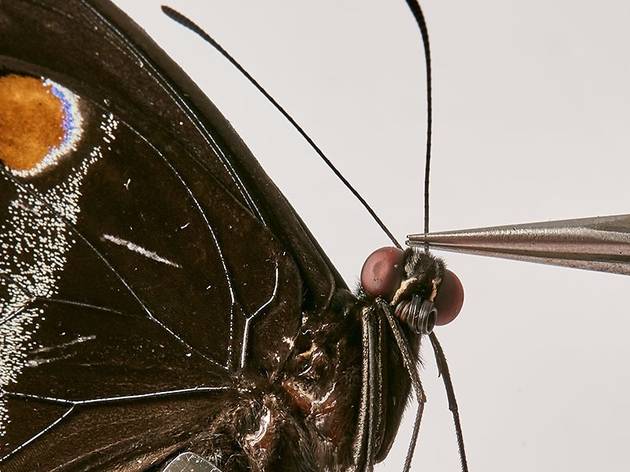 Photograph: Supplied
Insect Preservation Book and Kit by Rest In Pieces, $349
For your strange and Gothic Valentine
Does the apple of your eye have a fascination with butterflies and bugs, or a fondness for taxidermy? Whether they have a penchant for the macabre or an appreciation for the beauty of natural history specimens, this might just be the perfect left-of-centre gift to buy the person with alternative tastes. If your creative crush has already exhausted every hobby out there, you can introduce them to the 'dying arts' with this kit containing a step-by-step book and everything you need to get started with insect preservation – including ten real assorted butterflies and two stag beetles. This kit comes from Rest In Pieces, an Australian educational institute specialising in the time-honoured skills of preserving and presenting animal specimens. You can upgrade your order to include the Display Kit which contains a shadow box, a backing board and diagonal cutters.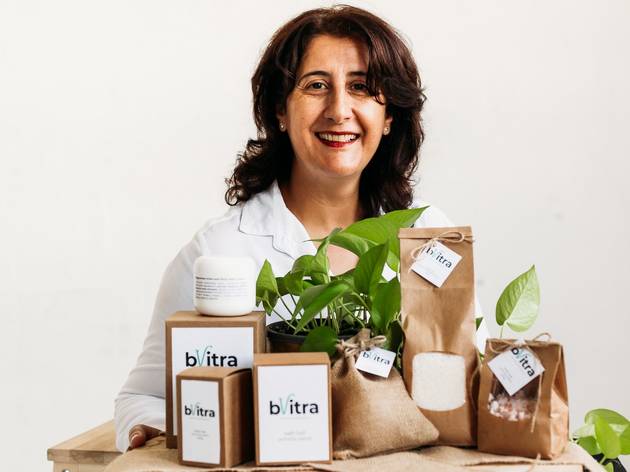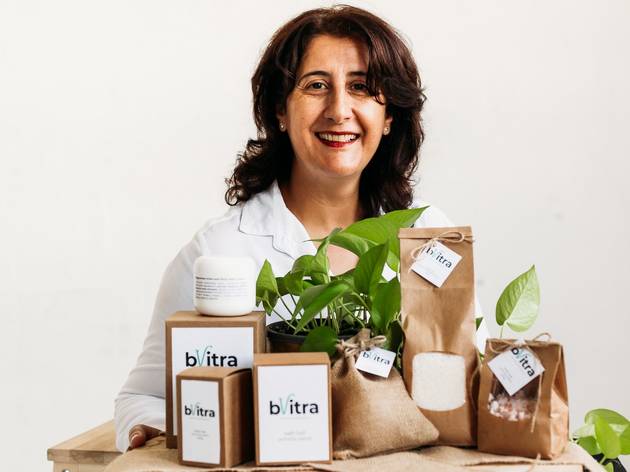 Photograph: Supplied
bVitra Body Care Gift Pack from Global Sisters, $80
For the socially conscious self-care queen
If your Valentine is someone who likes to lift up others, and who likes to (or really should) indulge themselves from time to time, get them a gift from Global Sisters Marketplace – a not-for-profit organisation that helps women who are unemployed or underemployed to start their own businesses. Every product sold on the website has a name and a story to it – take the bVitra range, which is manufactured by Lila, a creator of pain management products for treating arthritis, muscle aches and pains the natural way. This gift pack holds a range of Australian-made natural products infused with calming ingredients like lavender, peppermint and lemongrass. There's loads more on the online marketplace, including jewellery, clothes and items for the home. Check it out.
For the whisky connoisseur
Should you send your love alcohol or buttery pastry? Perhaps the best course of action is both in the form of Lark's newest release, Oloroso Cask 2021. The whisky has been finished in oloroso-style sherry casks, which lends the amber liquid the flavour and aroma of toasted pastries and buttered toast. It's the latest release from the Tasmanian distillery, which is the birthplace of Australian whisky and is universally known as among the world's finest. The Oloroso Cask goes perfectly with oysters, good bread or nothing at all.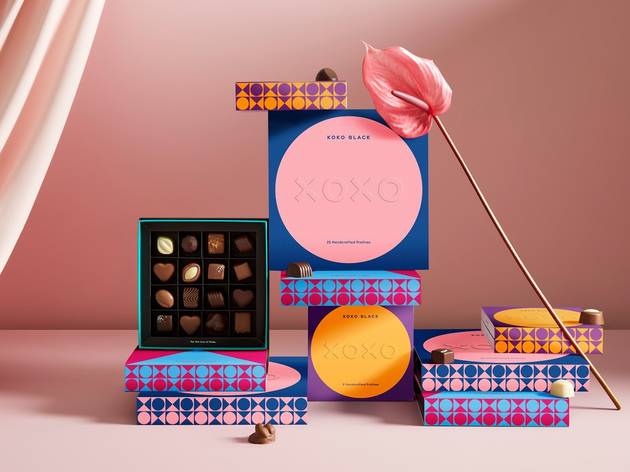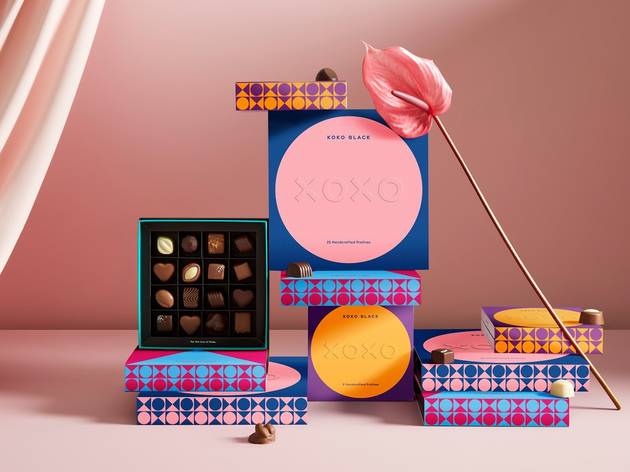 Photograph: Supplied
Chocolate gift boxes by Koko Black, from $29.90
For the chocolate lover, duh
As a gentle man portrayed by Tom Hanks once said, life is like a box of chocolates – and, yep, the events that have transpired between this Valentine's Day and the last are a testament to the statement that 'you never know what you're gonna get'. If there's one thing you can rely on though, it's the simple truth that there's never a bad occasion for chocolate. But not all chocolate is made equal. To be sure you're treating your sweetheart's sweet tooth to a mighty fine selection (that's a little more inspired than anything you'd pick up at the supermarket), the chocolate connoisseurs at Australian boutique chain Koko Black have got the goods. Their Valentine's range includes gift boxes starting at $29.90 for nine pieces and up to $99 for 49 pieces. If you're really looking to impress, the Champagne and Truffles Hamper for $199 includes a bottle of Veuve Clicquot. There are also cute little chocolate heart pops for $3.90, if there's anyone else you're sweet on.
The real way to your beloved's heart might be by showering them in Fireball (not literally, that would be sticky). The cinnamon whisky has released a special heart-shaped box for Valentine's Day, filled with ten 50ml mini-bottles of Fireball. The 'Chocolate is for Amateurs' box is available for $45, plus about $7 delivery to metro Sydney. And hey, since the word 'amateurs' literally means 'lovers', maybe you should go ahead and buy some chocolate, too.
Fireball is also giving away 100 of the boxes, so if you want to try to win one, head to Fireball's Instagram.
Pretty Green is the Australian online store dedicated to small-batch handmade food and drink – think of it as a one-stop-shop for the best farmers markets stuff that you'll never find in the supermarkets. Pretty Green are giving away six Valentine's Day hampers valued at $200 each. Follow Pretty Green on IG.