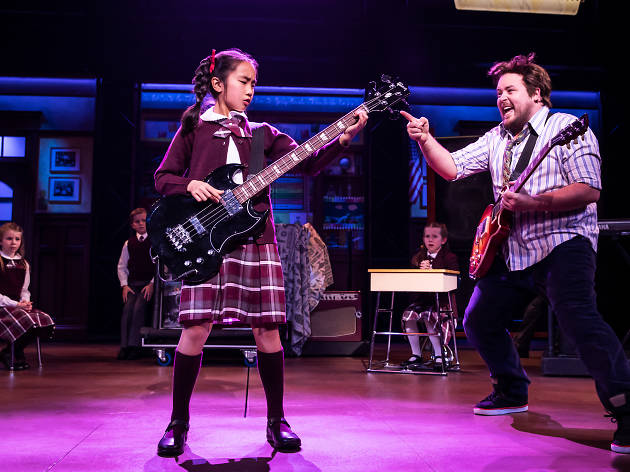 Critics' choice theatre shows in Sydney
From blockbuster musicals to indie theatre, dance and mainstage hits – here's what we're loving
Critics' choice theatre shows in Sydney
Australian musical theatre fans have been waiting for several years to see Fun Home, a deeply moving Tony Award-winning musical about a young woman discovering her sexuality and grappling with a difficult relationship with her father. She's played by three actors at different stages of her life. "It comes from the world of Alison Bechdel, who is such an extraordinary graphic novelist and a feminist pioneer in terms of thinking about how we construct narratives and character," Sydney Theatre Company artistic director Kip Williams says. Jeanine Tesori's sweeping score and Lisa Kron's book and lyrics have been lavished with praise – when Fun Home opened on the West End in 2017, Time Out London declared it the best new musical they'd seen since Hamilton – and the pair became the first female team to win the Tony for Best Original Score. "One of the things that's so exciting about this production – aside from Dean Bryant directing it, who is one of the great musical theatre directors who we're lucky enough to have in Australia – is this cast," Williams says. "Having Lisa McCune back on our stages, but also having Maggie McKenna, our Muriel, back on our stages too, playing the college-aged Alison." The cast also includes Ryan Gonzalez, Lucy Maunder, Adam Murphy and Chloe Zuel.
One of the best Australian plays to premiere in recent years is Angus Cerini's The Bleeding Tree. It started its life in the tiny Griffin Theatre, picked up a Helpmann Award for Best Play, and then had a season at Sydney Theatre Company. Like many audience members, Hugo Weaving was dazzled. "Hugo had seen The Bleeding Tree and loved it, and said 'I'll do anything to perform some of that extraordinary, poetic language'," Sydney Theatre Company artistic director Williams says. "I had in the back of my mind that there could be a marriage of artists with those two, and Angus came back with a pitch about the Wonnangatta murders." Cerini's new play explores the 1917 murders from the perspective of two friends of the murder victim. Played by Hugo Weaving and Wayne Blair, the two men arrive on a farm to visit their friend, Jim Barclay. They learn he's been missing for months so they embark on a journey across the gothic Australian landscape in search of their missing friend. "I always think of Angus's plays as being akin to the experience of gathering around a campfire and having somebody tell you a terrifying ghost story," Williams says. "And it's fabulous to have these two great Australian actors backing a new Australian work, because it doesn't always happen."
Looking for something a little less dramatic?
Cultural institutions and attractions are beginning to welcome back visitors, we've rounded up some of the biggest hitters.