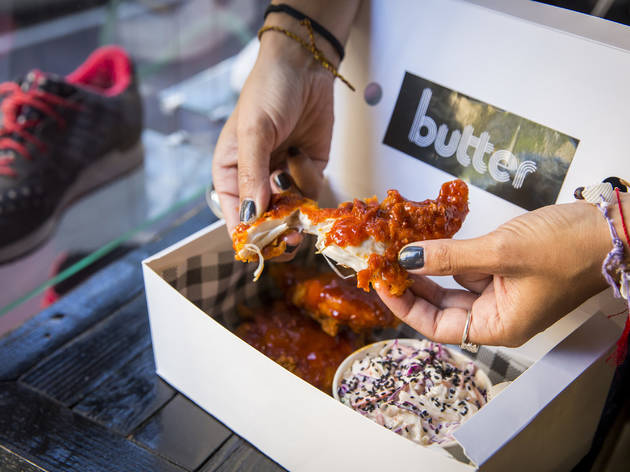 Time Out says
The festival of fried chicken and wine is back again
When news of a festival dedicated to fried chicken spread in May, tickets sold out faster than cut price Havaianas in summer. Luckily the Inner West's hunger for succulent chicken wrapped in a crunchy, spiced armour cannot be sated and so Birds of the Inner West is back again in October.
This time they're having the party at the Public House Petersham so that there's more room for the teams from Belly Bao,Butter,Mary's, The Erko, Public House, and Hashtag Burgers to fry up a storm in the car park, ably assisted by the team from Cake Wines who will be on refreshment duty.
There will also be two sessions this time around, which means you have twice as many chances to get a ticket for a spread of chicken done every which way. We're talking sarsaparilla wings, bao burgers, chicken ribs, chicken sandwiches, smoked wings, chocolate fried chicken with candied bacon and more chicken burgers than is sensible or healthy to have in one place.
Do not sleep on these - they will sell out again.
Details
Users say