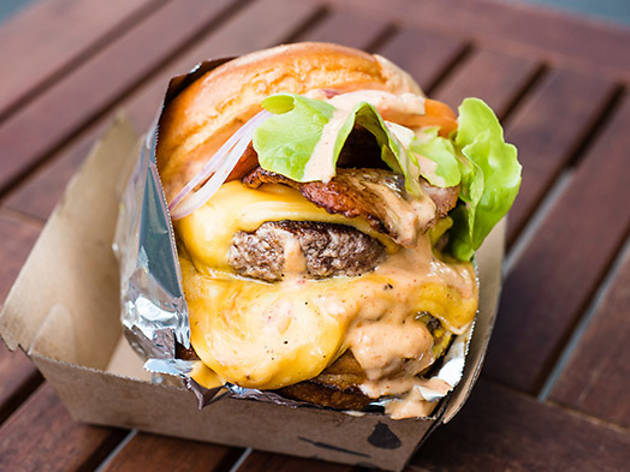 Stuff your face with burgers in a two-day festival at Fraser Park
Following a stupidly popular first year, Hashtag Burgers' two-day burger festival is back in 2017 but this time with a new (hopefully more reliable) venue and even more burgers.
Over the first two days in April, you'll be able to lounge on the inflatable chairs and pat your full bellies – happily stuffed with patties from BL Burgers, Burger Head, Down N' Out, Mister Gee's and Superior Burger.
To sweeten the deal, this year's festival will have desserts from Grumpy Donuts and N2 Gelato, too. We raise a sticky thumbs up.
Of course, eating burgers with thousands of your best mates can only be improved with the helping hand of a DJ or a graffiti artist. Luckily, both will be available.
Plus, there's a chilli eating competition! Perfect for those who just don't feel full after ten cheeseburgers and an ice cream.