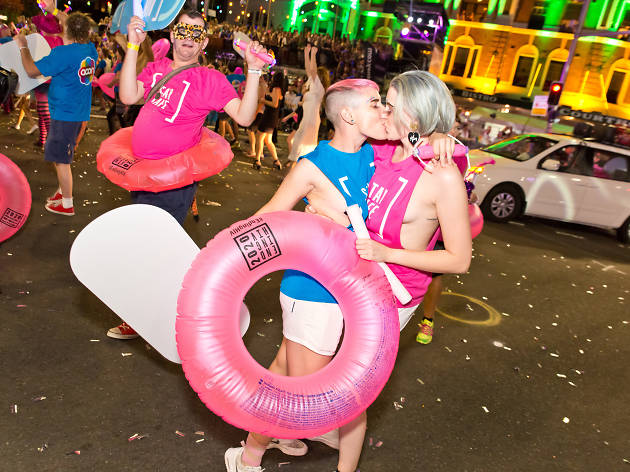 Get your glitter on for the 39th annual Mardi Gras parade
This year's theme is 'Creating Equality', a colourful call to arms that stretches far and wide. Marchers in the more than 12 000 strong parade will advocate for causes from marriage equality, to Keep Sydney Open, to plight of LGBTQI refugees.
A highlight of this year's parade will be EQUALITY float, featuring moving images from the My People My Tribe project. More than 60 people from LGBTQI communities that have taken part in the project will flank the exhibit as it moves down Oxford Street.
Time to unite under the rainbow flag.