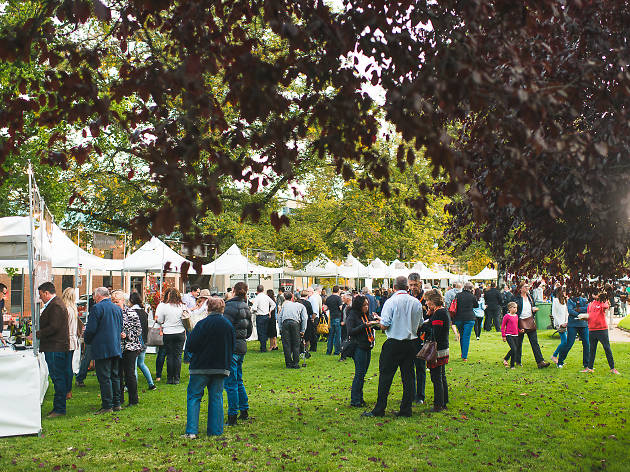 Celebrate the bounty of regional NSW produce
Orange FOOD (Food of Orange District) Week showcases the best food and wine from the region a known as the 'Food Basket' of NSW.
This year's event will bring together local chefs, farmers, coffee roasters, cheesemakers and merrymakers (winemakers and beer brewers) over ten days and 80 events.
Take a seat at the 100 mile dinner held under the stars at Molong Village and enjoy produce sourced from with a 100 mile radius. Head along to the Sunday Producers' Markets where you can buy local wares and have brunch in the park.
In recognition of the United Nations International Year of Sustainable Tourism for Development, this year's FOOD week will focus on sustainability by using biodegradable food packaging. Festival organisers will also look at how to improve environmental practices in the future.