Where to go fishing in Sydney
Whether you're a seasoned caster or a newbie with fish in your dreams, these spots on Sydney's shores are primo locations for snaring an underwater bounty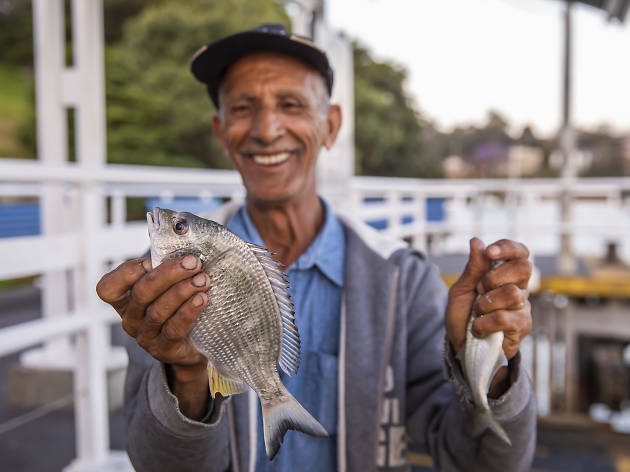 The sun is bursting with the day's final rays, a whiff of salty sea breeze is cutting through the city buzz, and you've got a truckload of bait, tackle, lines and lures: it's time to go fishing. But you needn't go on an epic excursion outside the city limits, as many of Sydney's glorious beaches and stunning hikes will lead you to superb fishing locales.
We've found seaside, lakeside and riverside spots where land-based anglers can wet a line, dive and forage for sea prizes, or mix it up and fish from a tinny. The best part? You (mostly) get to take them home and prepare a local fishy feast.
But on all occasions, remember you'll need your fishing licence – it's $35 for a year and $85 for three – as well as sunscreen, a first aid kit and mates to fish with. In your Aquaman activities, also keep in mind the ecosystem under and beside the water and only fish sustainably, while being mindful of your fellow fisherpeople and others swimming in or floating on nearby waters.
RECOMMENDED: Urban farms you can visit in Sydney.
Top fishing spots around Sydney
Find more affordable snacks
Dining out on a dime is one of this city's great thrills. Here are our picks for Sydney's best eats on a budget. We've tasted everything from banh mi to tonkotsu ramen, biang biang noodles and vegan burgers without breaking the bank.