The best walks in Sydney
Your feet are the best exercise equipment you have: here are ten great ways to use them in Sydney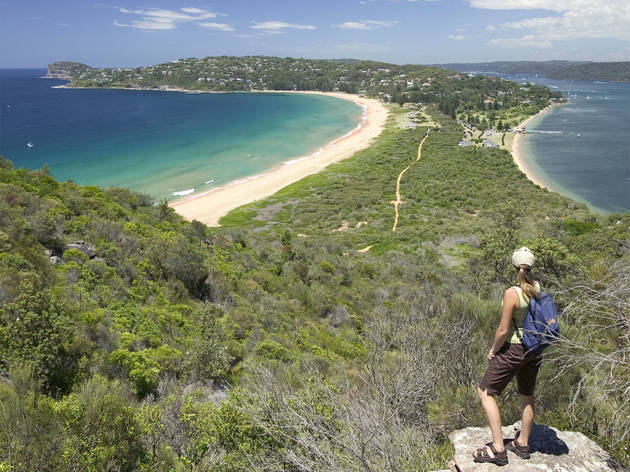 Coastal walks, bush walks, historical walks and inner city ambles: there are many routes to choose from to discover Sydney from a new angle. See our list of ten favourite places to wander and remember to pack a camera – these walks offer some of the best vantage points for snapping our city at its best.
This weekend walk involves a quick road trip up to Palmy, but the high climb offered up to Barrenjoey Lighthouse once you get there offers amazing views of the sea, Pittwater and the national park. From the northern end of Palm Beach to Barrenjoey Lighthouse. Difficult – that ridge is steep. 1.5 hours.
Read more
When Time Out has visitors in town this is the hands-down first thing that we recommend they do. Most just do the standard Bondi to Bronte route, but the path through Waverley Cemetery en route to Coogee is the best bit. From Notts Ave, Bondi to Arden St, Coogee. Moderate. 3 hours.
Read more
For a look at the Harbour from a very different angle, make a booking at Bridgeclimb. Yep, you'll take in the most beautiful harbour in the world from atop its most famous structures. From 3 Cumberland St, The Rocks. 3.5 hours. Moderate. $198-$228.
Read more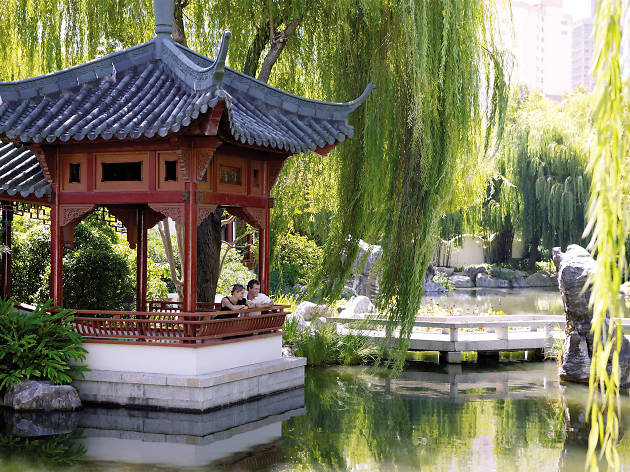 China Heart
Like Razorhurst, China Heart is an interactive game developed with screen art organization d/Lux. Traverse Chinatown's laneways, watch virtual clues, hear oral histories and soundscapes and piece together the family history of a young Chinese Woman called Lian. From the Golden Water Mouth Sculpture, Haymarket to the Chinese Garden of Friendship, Darling Harbour. Easy. 1-2 hours. Free from the iTunes App Store.
Not just for tourists, this walk showcases our prized architectural icons from great angles. And you can throw in a culture combo and hit the MCA and AGNSW at either end if you so desire it. From Circular Quay to the AGNSW. Easy. 1 hour.
Read more
Gunner's Walk
Amble around the historic North Head site, past military remnants, the former School of Artillery Building and the Quarantine Cemetery and take in spectacular views from the headland's multiple lookouts. You can even shimmy into the abandoned tunnels if you dare (just don't blame us if you get caught). A loop from the Gatehouse Visitors Centre, North Head. Easy 1.5-2 hours.
Manly Beach to Spit Bridge
The north side's answer to the Bondi to Coogee has multiple access points and great views. The scenic walkway is also split into smaller strolls of between 600m and 2km, all of varying walking grades.
Moonwalk: Sunset to Sunrise
Sydney Moonwalks offers budding photographers a spectacular hands-on workshop opportunity. The night tour begins with a candlelit dinner at the Wattamolla Lagoon, where participants meet their tour guides and take up brightly coloured glow sticks and lights before heading south into the night along the coastal track. Along the way there's a chance to indulge in tidbits of rich Aboriginal and European history, observe the local nocturnal flora and fauna and have a midnight cup of tea while participating in a night photography lesson on the ragged cliffs. Breakfast is served at sunrise the next day to take full advantage of more golden photo opportunities. Royal National Park. Moonwalks. Moderate. Overnight. $249 including dinner, photography lesson, and breakfast. BYO sleeping bag.
Razorhurst is at once an interactive game set in the '20s and a historical walking tour – you just need to get the app. Palmer Street's Village hotel, one of Kate Leigh's favoured haunts, is the starting point. Leigh was the brothel-keeping, sly grog-operating queen of the Sydney underworld and in the game her sly grog stash is seized and destroyed during a police raid so players must help her replenish stocks as they tour the bygone underworld hot spots. Start and end at the Village Hotel, Darlinghurst. Easy. 1 Hour.
Read more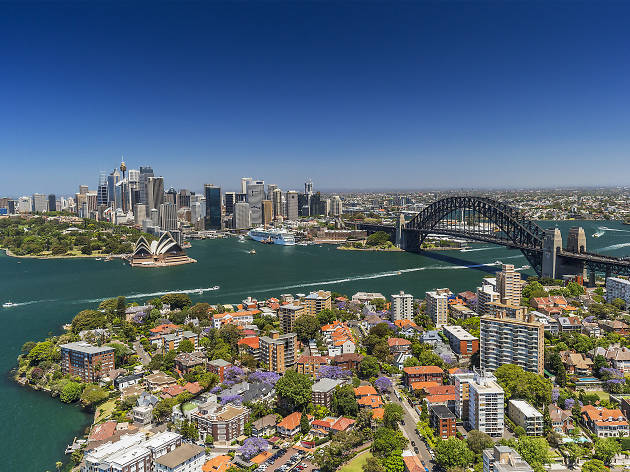 Sydney Harbour Circle Walk
If you're after a safe and accessible amble, the Sydney Harbour Circle Walk is for you. All up, it's 60km and will take you a whopping four days, but you can just do a little slice if you like. Maps available for download at Walking Coastal or get the Sydney Walker Iphone app.
Make a day of it
What could be more romantic than a picnic packed for two and sweeping harbour views? Where else could you organise a long, lazy lunch for a big group of friends? Or, an impromptu dinner date alfresco? Cancel your restaurant booking and head to one of these top places to enjoy a picnic. We've called ahead to find out if there's parking, toilets and barbecues too. You can thank us later.
Read more
Go on a walking adventure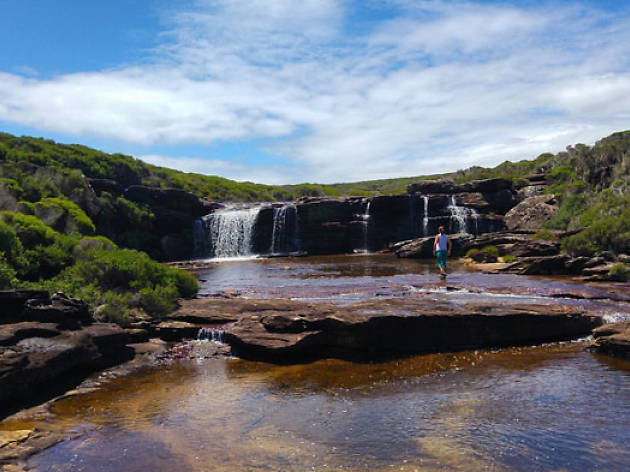 It's less than an hour's drive from the CBD, yet so many Sydneysiders haven't stepped foot in the pristine 15,091 hectares of bushland that lines the coast south of Sydney. Whether you want to swim, trek, picnic, swim, bike ride, swim or just GTFO of Sydney for the day, the Royal National Park will provide an outdoors, adventure-filled day out.
Read more