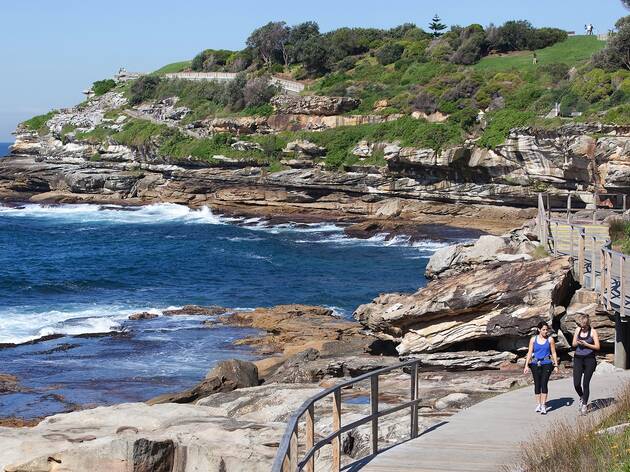 The best walks in Sydney
Sydney's walking trails have some of the best views in the city
Please remember to observe social distancing and good hygiene habits. Here's our guide on how to keep yourself and others safe in Sydney. Keep up to date with the latest NSW Government advice here.
From easy breezy coastal walks to half-day bush hikes and multi-day expeditions, Sydney's blessed with many different walking paths that'll suit amblers of all abilities. Take a look at our list of 13 walks in Sydney that'll take you over dramatic sandstone cliffs, cobbled stone paths, sandy inlets and well-trodden boardwalks. Take your camera to capture city skyline views, kookaburras sitting in old gum trees, Australian water dragons basking in the sunlight and preserved and protected Aboriginal engravings dating back thousands of years.
Walking in summer? Stop in at these gorgeous parks and secret beaches.
RECOMMENDED: The best beaches in Sydney.
Get outta town
Sometimes you just need to GTFO of Sydney – and you don't need to travel far to make a couple of nights away feel like a holiday. Whether you're in need of a beach break, a hike in the mountains, or an escape to the country, we've got ten short getaways from Sydney (all still within NSW) to inspire you