Where to go paintballing in Sydney
Give your mates a good bruising at these indoor and outdoor fields of pain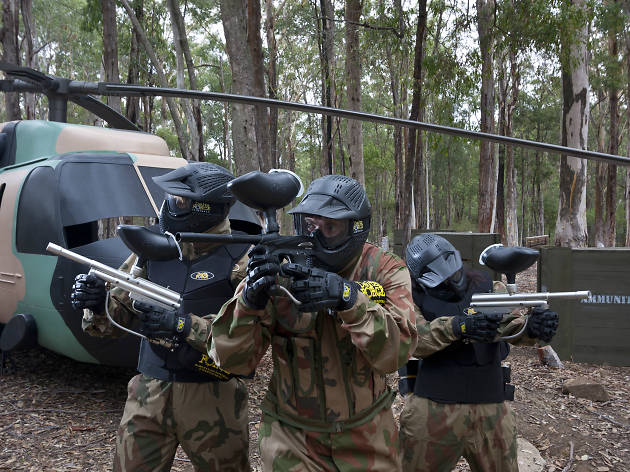 Sure, you could catch the latest Jason Statham movie at an outdoor cinema, or play Buck Hunter at a pub with arcade games. However, if you want to take your action thrillseeking one step up from movies and videogames, go for a round of paintball at one of these convincingly constructed battlefields. Whether it's for a birthday, bucks or workplace team-building, an afternoon of hiding, strategising and enemy eliminating provides an experience that's definitely out of the ordinary. Just make sure to pack the muscle cream.
RECOMMENDED: The best escape rooms in Sydney.
Where to go paintballing in Sydney
Need to refuel?
What could be more perfect than finely ground meat placed between two sweet slices of bread with cheese and pickles? Nothing, that's what. Whether you like them stacked to the nines, fat-rich and salty, veggie or vegan, here are the best burgers in Sydney.
Put your teamwork to the test
The concept is simple: solve a variety of puzzles placed in and around the room before your allotted time runs out. Each room has a different theme and stimulates all senses, demanding a variety of problem-solving skills. Time Out took the challenge of visiting nine rooms in the city. Whether we got out in time? Well, that's a different matter.