Phillip Island travel guide
Going to Phillip Island for the super bikes? Make a long weekend of it with activities for nature lovers, thrill seekers and families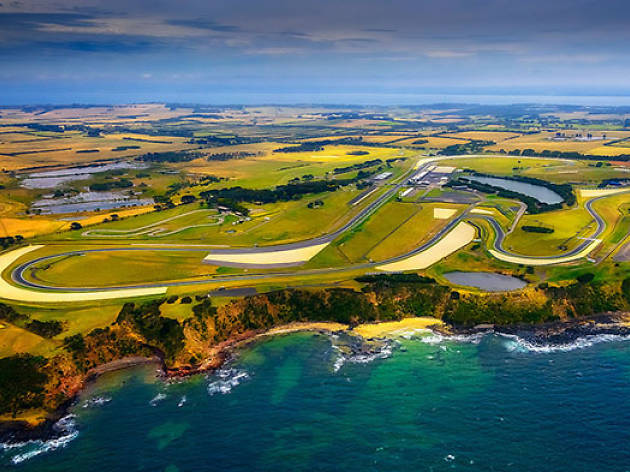 Known for its colony of Little Penguins and the most spectacular Grand Prix Circuit in the world, Phillip Island offers visitors the chance to get up-close-and-personal with native wildlife and feed their thirst for high-speed superbike racing at the same time. The Island is an easy 90-minute drive from Melbourne, and whether you're making the trip for the Superbike World Championship (Feb 26-28) or looking for a long weekend getaway, there's something to cater for all holidaymakers from scenic walks to adventurous activities.
For the wildlife…
Head to Seal Rocks to find playful seals wrestle under the water and lounge on the rocks, or make your way to the Koala Conservation Centre to find sleepy koalas dozing in the trees. You can pet friendly animals at Churchill Island Heritage Farm or feed the hungry pelicans at San Remo. And of course, each night at sunset you can see the parading Little Penguins as they take their nightly waddle at Summerland Beach.
For thrill seekers…
Get amongst the waves on a surfboard, kayak or cruise boat and soak in the beauty of the rugged coastline. There's snorkelling and scuba diving, boating, sailing, wind and kite surfing on the Island too. For those who can't get enough action, try the adrenalin-pumping Hot Lap around the Grand Prix circuit.
For families…
Indulge in a sugary sweet visit to Panny's Amazing World of Chocolate, before exploring a giant puzzle at A Maze'N Things, where'll you'll spend hours amusing yourselves with optical illusions and mazes build for adults and kids. For adventurous teens, try driving the go-karts at the Grand Prix track, or scaling the sky-high ropes course.
For R&R…
If you're looking for a more peaceful break, take a leisurely look at the main streets of Cowes and San Remo, where they have clothing boutiques, homewares stores and souvenirs shops. Phillip Island has idyllic bays that are perfect for swimming and fishing, and long sandy beaches that are perfect for sunset strolls.
For food lovers…
Enjoy an afternoon wine tasting and cheese platter in a picture perfect setting at one of the Island's award-winning wineries. Dine out at one of the many lovely restaurants serving local produce and fresh seafood. Or take home a taste of the best the region has to offer after visiting one of the local farmer's markets.