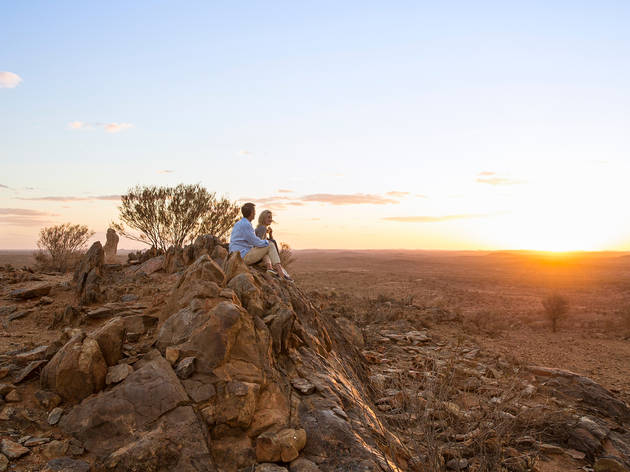 The best outback and desert holiday destinations in NSW
Swap golden beaches for the rusty sands and unspoiled bushland of the state's most beautiful inland getaways
When the summer hits its stride, the glorious New South Wales coast offers the perfect combo of clear blue skies, blazing sunshine, sandy shores and refreshing ocean breezes. But if you simply can't wait until the sunny season for your next holiday, a jaunt inland is an ideal option for a spring getaway.
While temps in these outback regions can soar to blistering highs at the peak of summer, the milder spring months are the perfect time to go bush. In these remote communities, you'll discover rich histories stretching back millennia, as well as a stark yet captivating natural beauty quite unlike anywhere else on earth.
RECOMMENDED: The best hot springs you can visit in NSW.
Take the road less travelled
Off NSW's beaten tracks are some unsung holiday heroes where you can experience an amazing vacation without the crowds. Here are our picks for the most underrated getaway destinations in the state.