Unmissable spring events in London
Find the absolute best things to do in London during spring 2019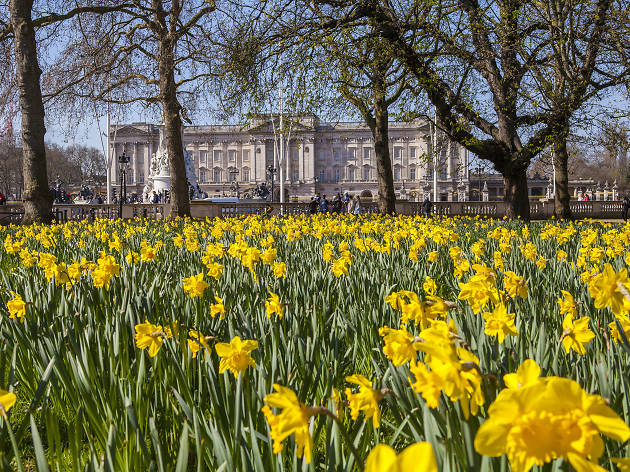 Spring in London is finally on its way. The days are getting warmer and lighter, people are starting to smile occasionally and Londoners are beginning to inch away from cosy pub fires and venture into the great outdoors. Plus, the city is coming to life with events and activities from March through to May 2019.
Whether you're after the latest art exhibitions, new theatre shows, the best gigs, restaurant openings or other great things to do in London, our spring round-up will keep your social calendar as fresh as a daisy.
RECOMMENDED: Your ultimate London events calendar
The best spring events in London
The Crystal Maze Live Experience proved so popular in its Angel location that the owners are moving it to an even bigger, mazier home at the London Trocadero, opening March 29. It'll have 32 brand-new challenges, more places to be locked in when you fail your task and a Maze Bar. Say it with us: 'START THE FANS, PLEASE'.
Let's tackle the baby elephant in the room first: how does Disney's new Dumbo look in a live-action movie? Happily, the teeny pachyderm is a suitably heart-melting presence in Tim Burton's relatively orthodox redo of the 1941 animation classic. All giant expressive eyes and beach-towel ears, he's a computer-generated creation that exudes picture-book warmth.
Whatever you do, get outside in London this spring
If you're gagging to explore the great outdoors, here's where to go to catch an open-air film, take a dip in a local lido or simply wander through one of London's many pretty parks.