Restaurants & Cafés
Your guide to eating out in Bangkok, including restaurant reviews, new openings and the best dining in Bangkok
Best Thai Restaurants in Bangkok
A few years back, dining in a fancy Thai restaurant that charges B300 for a bowl of kaeng som was crazy nonsense reserved for moneyed tourists. No sane Thai would willingly do that. A few years later, a new generation of chefs (many of them from abroad) brings their passion and dedication to Thai flavors and rare local ingredients to the fore, creating gourmet plates that prove that Thai cuisine can be worth the fancy prices. From the streets of Thonglor to upscale Sathorn neighborhood, here are our picks for the best Thai restaurants in Bangkok.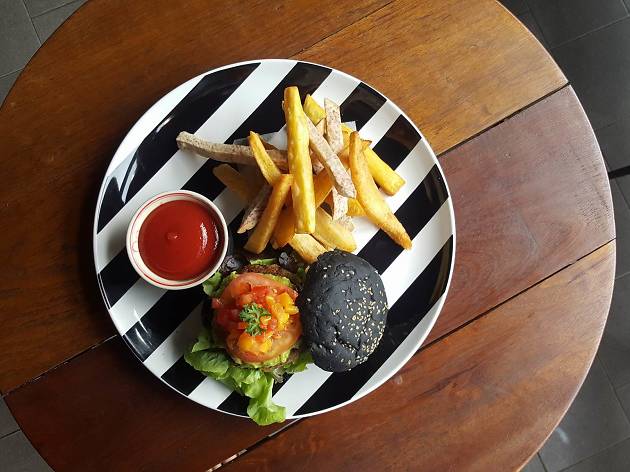 Best vegetarian and vegan restaurants in Bangkok
Sure, this town has its fair share of steakhouses, burger food trucks and moo ping stands, but Bangkok is more than just a meat eater's paradise. While vegetables get its fair share of menu love, it's about time we shined a bit more light on how delicious, not to mention versatile, they can truly be when given proper attention. We spread the glory of greens and round up the best vegetarian and vegan restaurants in the city, from bohemian granola-peddling haunts, to meat-free Italian institutions, to cafes touting the possibilities of broccoli.
The best brunches in Bangkok
Brunch has become serious business in Bangkok. The city's best restaurants and cafes have expanded their breakfast menu to include more than just eggs and bacon — a plethora of options now include poached eggs, stacked pancakes with fruits, avocado on toast, fried chicken on waffles, coffees, teas, and hangover-busting smoothies. We scour the city for the best options for this extended breakfast affair.
Restaurants in Bangkok by area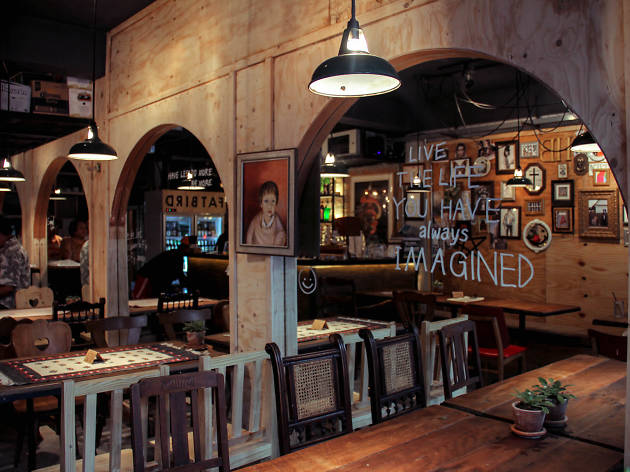 The best restaurants and cafes in Aree
Less than 10 minutes (by BTS) from Siam, Aree is best known for a home of best restaurants and cafes for food lovers. From artsy Laliart Café to fashionable Vick's and delicious Fatbird, Aree shows the world that this area has what it takes and offers you the best cuisine as well as other hip areas of Bangkok.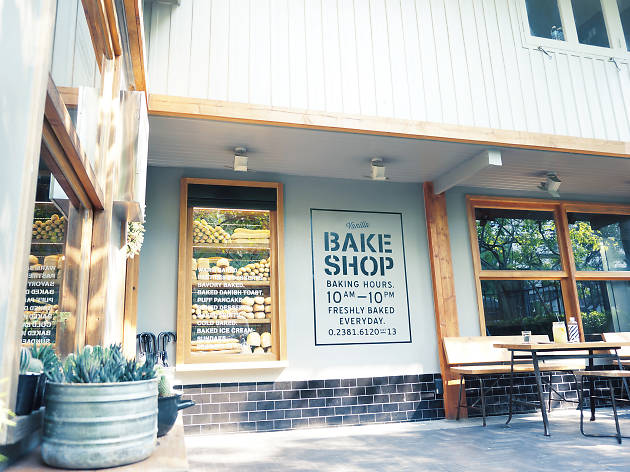 The ten best restaurants and cafes in Ekkamai
Sister to Thonglor, the popular area for best cuisine and fun nightlife – Ekkamai is known for its up-and-coming spot for good food, yummy dessert and nice coffee. Why don't you drive here (or take BTS, of course) and stop by one of the hottest restaurants and cafes such as Peace for some hot oriental tea, The Burger Factory for some juicy meat or Perhaps Rabbits' for its surreal atmosphere with some delicious cake you couldn't resist.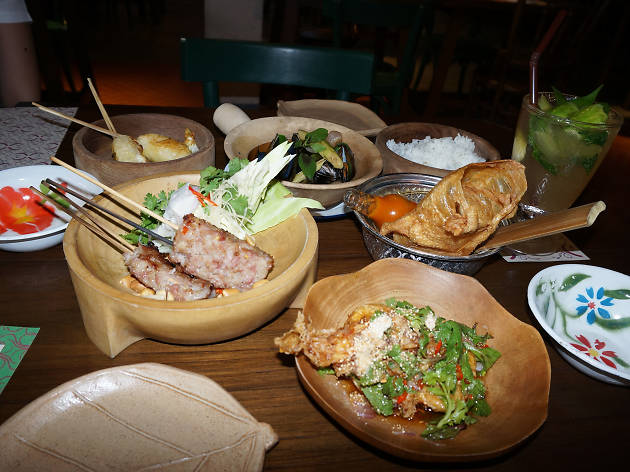 The best restaurants and cafes in Rattanakosin Island
Surrounded by Chao Phraya River and small canals dug to serve as moat for city center in the past, Rattanakosin Island is a home to Royal Palace, temples, museums and many historical places. It also offers one of the best authentic Thai cuisine as well as up-and-coming restaurants, cafes and bars in the nostalgic atmosphere and the beautiful riverview of Bangkok.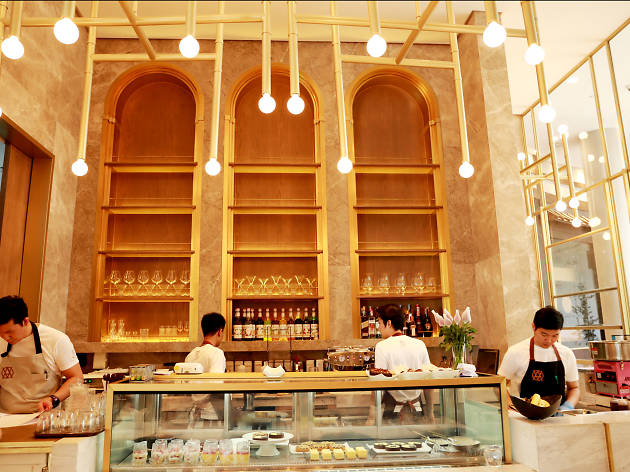 The ten best restaurants and cafes in The EmQuartier
The EmQuartier, the latest shopping mall located in the heart of Bangkok, is not only famous for high-fashion stores but also wide range of food around the world. Less than a minute walk from Phrom Phong BTS Station, The EmQuartier is a home to restaurants, cafes and famous franchises such as Taiwanese chicken Hot Star, French patisserie Fuchon and BAKE Cheese Tart from Hong Kong waiting for you to try some.