Heads up! We're working hard to be accurate – but these are unusual times, so please always check before heading out.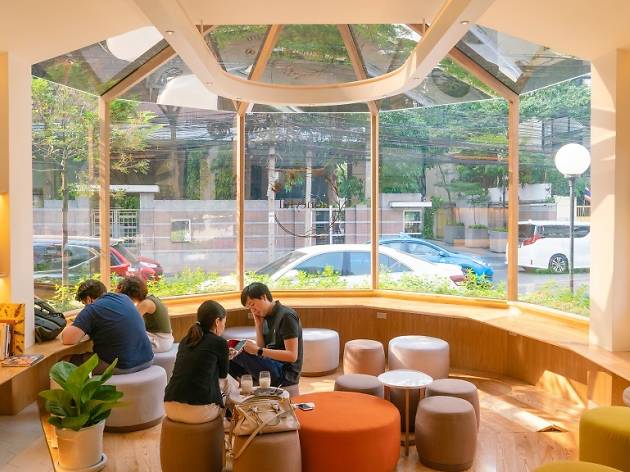 The best restaurants, bars and cafes in Phrom Phong
Explore the dining scene near Phrom Phong BTS station
Phrom Phrong, an affluent Sukhumvit neighborhood, has always been a haven for gastrophiles. There's everything for everyone, from hip restaurants in the shiny malls and upscale eateries in five-star hotels to shophouse restaurants hidden in the alleys and food trucks cooking on the streets.
Thanks to the namesake BTS station, the term Phrom Phong now covers a massive area along Sukhumvit road: Soi Sukhumvit 35 and Soi Sukhumvit 39 (the original Phrom Phong) in the north and Soi Sukhumvit 22, Soi Sukhumvit 24 and Soi Sukhumvit 26 in the south.
Don't know where to start? Let us be your guide.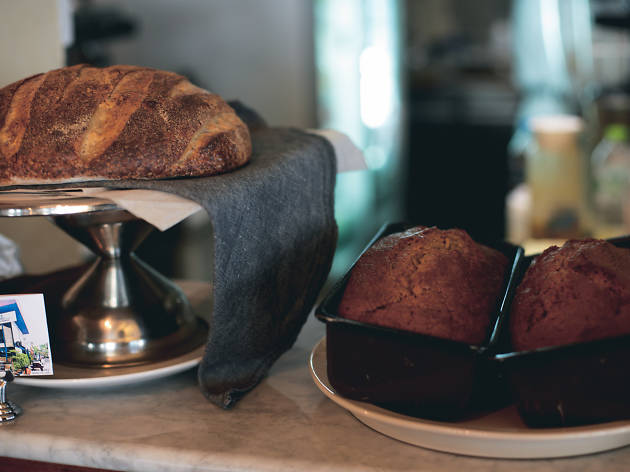 This kitchen serves fresh flavourful contemporary dishes that are truly simple and natural. Using organic and pesticide-free ingredients, they are a part of the Thai Green Market Group for the use of clean sustainable cooking with fresh local produce. Eggs benedict with hollandaise sauce, vegetarian frittata and kraprao quinoa are some of the hearty dishes they are known for.
Unatoto is part of a chain of restaurants (mostly located in Tokyo and Osaka) that has built its fame on serving budget-friendly yet tasty unagi-centric meals. The Bangkok branch is recognized by its big, graphic and colorful signage, as well as the crazy queues snaking out of its doors during peak hours. Meal prices go as low as B180 for unadon, a bowl of rice topped with a small portion of unagi. Bigger portions are still affordable— the Bikkuriju, a rice dish served with an entire eel, will only set you back B700.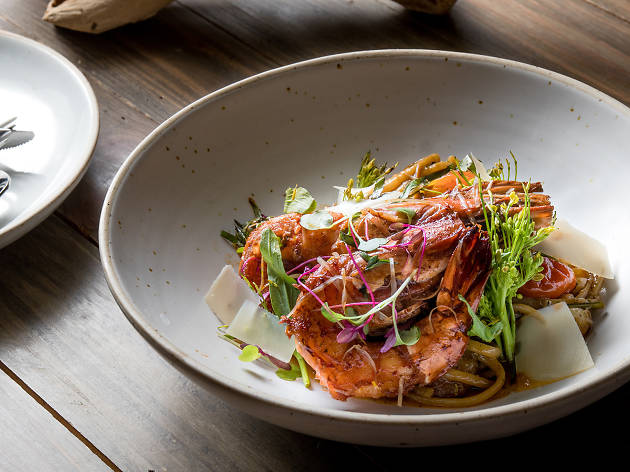 The spacious, high-ceilinged space once occupied by hip gastropub All Six To Twelve has been taken over by Gismo, a new casual eatery that takes a similar Western-centric stance. All Six To Twelve's industrial interiors have been stripped away to make way for a whitewashed space decorated with plastic greenery, patterned black wallpaper and vintage-style ornaments. The bar facing the entrance features a zinc wall and blue stained wood. The overall effect is one of charming rusticity. Chef Pratchaya Kroekarchachai, whose portfolio includes experiences at Dusit Thani's 22 Kitchen and Bar whips up western-style grub that has been adjusted to appease the Thai palate. Expect all-day brunch dishes like avocado open sandwich with tuna in spicy mayonnaise (B320), and hearty mains like linguine pasta with tiger prawns, tomato, garlic, parmesan and langoustine sauce (B450) and grilled scallops served with squash, barley risotto, baked parmesan and caramel sauce (B480). The drinks list carries colorful and refreshing cocktails like watermelon juice with bourbon and dashes of basil and lime (B290), as well as coffee (from B110) and chocolate drinks topped with cornflakes (B150).
The garden fronting Thai restaurant Kram welcomes a beach-themed cocktail bar, which is possibly the closest in Sukhumvit you can get to a tropical island experience. The brainchild of the people behind Blaq Lyte dance club in Thonglor and bar-slash-art gallery Future Factory in Ari, Coastal takes on a beachy atmosphere with rustic bamboo-shack interiors festooned with trendy umbrella and colorful inflatable tubes. Adding to the laidback feel are mats for lounging on the grass and low khan tok-style tables. Sweet and fruity cocktails are the bar's main focus, as in the Smashing Basil, a Mojito-lookalike that is a light, gin-based concoction with a hint of Thai basil (B340), and the fiery yet refreshing Sweet Juan, which combines chili-infused tequila with pineapple juice, lime and cilantro (B340). For something a bit more grown-up, go for the Cottonmouth, a sipping drink that mixes gold and dark rum with slight hints of citrus (B380).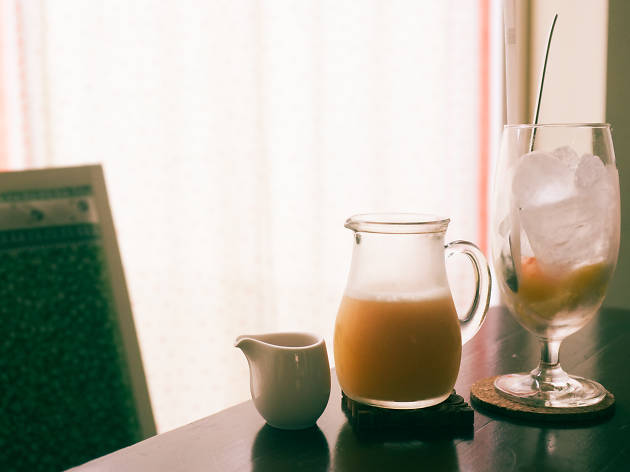 Expect to be amazed when one of Parden's parfaits lands on your table. These stunning sundaes do taste as good as they look. Fresh fruits strike a good balance between sweet and sour mixed in with homemade yogurt. Organic apple, pomelo and pineapple sodas are also great for cooling down on a hot afternoon.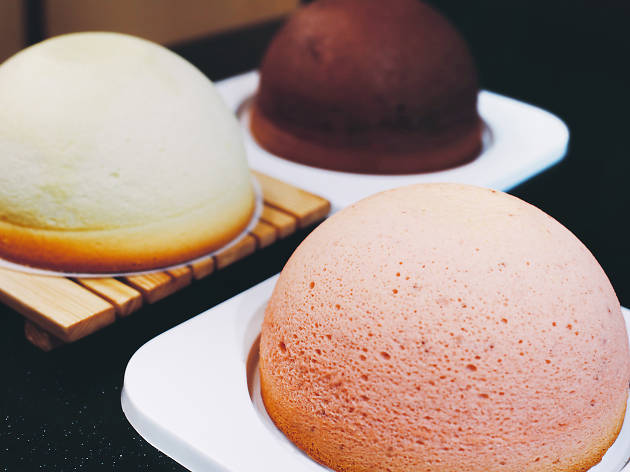 Cheesecake lovers shouldn't miss their chance to visit Uncle Tetsu. Signature items look to zuccotto, a semi-frozen Italian dessert that is available in three flavors: Angel Hats (cheese), Cupid Hats (strawberry), and devil hats (Chocolate). The other crowning items are rusk – crispy cheese biscuits that are available in original, strawberry or chocolate flavors – and a soft and smooth cheesecake that can be served either warm or cold. There's usually a massive queue, particularly on the weekends, but it's worth the wait.
Originating in Hokkaido, Japanese dessert chain, BAKE Cheese Tart, introduces freshly baked tarts guaranteed to make you shed tears of joy. Each are made from three different cream cheeses: Hakodate and Betsukai from Japan and salty French cheese. We recommend biting into these babies when they are fresh from the oven and still warm. The combination of melted cheese and crispy crust is the reason why people are queuing up at BAKE and – trust us – it is well worth the wait.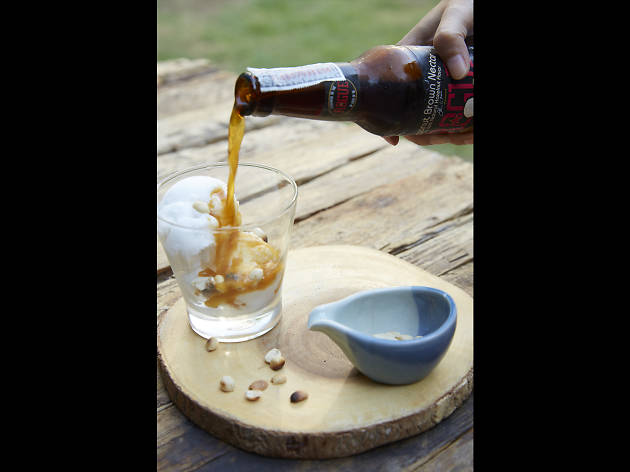 Dressed up in rustic décor, this restaurant features crafted furniture, and bean bags in the spacious al fresco area. Menu highlights included pu pak pong galee (stir-fried crab with yellow curry), moo aroi (grilled pork with herbs) and laab moo tord (deep-fried minced pork with Thai herbs). Whether you are in the Sukhumvit neighborhood or not, it's still worth making an effort to come here and experience a decent Thai meal.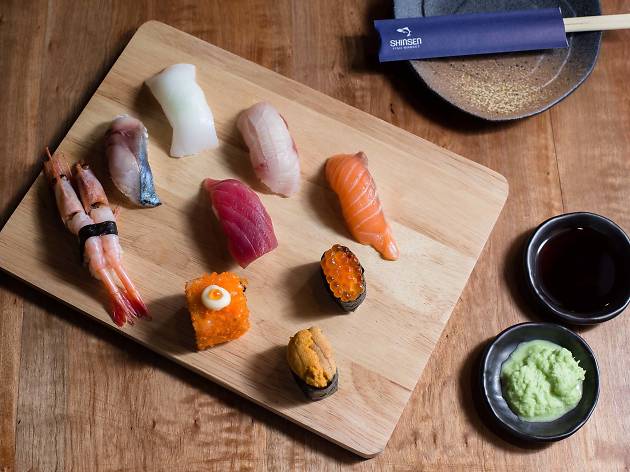 Shinsen Fish Market is perhaps the most exciting eatery to open in Sukhumvit this month. The fancy seafood-focused restaurant is located next to Ozono on Sukhumvit Soi 39 and is built around the concept of Addiction Aquatic Development, a modern-looking wholesale and retail fish market in Taipei that also supplies most of the seafood served at Shinsen. The space is stylishly decked out in glossy black and features ten different zones. Only two zones, Market and Café, are open for now. For those who aren't familiar with how things go at the Taipei fish market (we aren't either), here is how it works: You enter through the Market zone where you can handpick fresh or live produce (everything from Hokkaido crabs to Wagyu beef) from ice-topped counters or tanks. You then pay for your loot at the cashier. You can also shop for cheese, wines, saké, fruits and pastries at the Market. Carry everything to the cooking station, choose how you want them cooked, pay a small cooking fee (starting from B50) and then wait to be served at the Cafe zone. You can also choose dishes and drinks from the à la carte menu, which includes grilled seafood and meats as well as glistening slices of raw fish prepared at the sushi bar located inside the Market. However, those who choose to sit at the said sushi bar won't be eligible for the pick-and-cook option. Sounds confusing? It is. We visited the place on a Sunday evening, a few days after the soft-opening period, and discovered that the place is ill
Show more