The best restaurants and cafes in Ari
Discover the best places to eat and drink in the charming area of Ari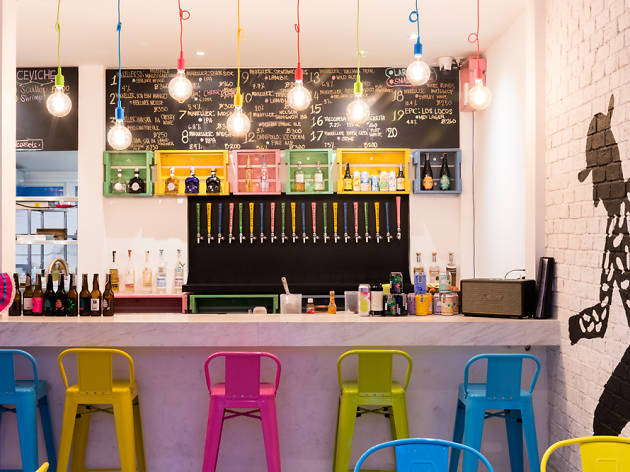 Less than 10 minutes from Siam by BTS, Ari is best known for being home to some of the city's best restaurants and cafes. You can check out more places to shop and things to do in Ari here.
The best restaurants and cafes in Ari
This colorful Mexican taqueria is home to delicious tacos prepared by Mexican-born chef, Jimmy Rojas Lopez, who is known for putting a lot of love and himself into his food and craft beer to imbibe along Mexican goodies.
Located next to Onedee Café, Ong Tong Khao Soi is a humble shophouse serving up northern Thai food with the main focus on—you can guess—khao soi (northern Thai-style egg noodles with curry).
The third branch of all-day breakfast establishment Bar Storia is so photogenic, it's bound to be every Instagrammer's new favorite hang-out. Surrounded by leafy trees, the café is decorated with European vintage elements mixed in with more modern details.
Restaurants, Ice cream parlors
The new café in Ari is now creating a buzz by coming up with creative and delicious form of frozen delights that intelligently infuses Thai elements like nothing you've seen before.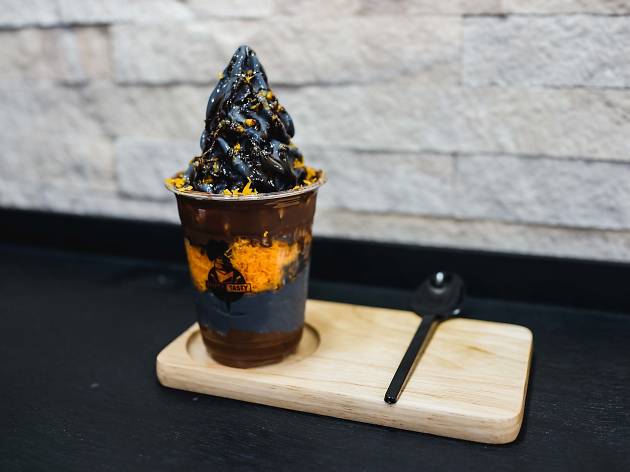 This Ari's hidden gem is soft serve lovers' haven. From the people who brought to you overloaded, topping-filled roti treats at Ku Roti Chachuk (Aqua, Sapan Kwai, 09 6939 4922), Empty Tasty is a small, black-and-white sociable parlor boasting only two flavors of soft serve — milk and charcoal yogurt. You, however, can go crazy with the toppings — there are more than twenty to choose from. Got a craving for sweet tooth? Get sticky-fingered with foi tong Nutella soft serve (B139) of which the yogurt-y frozen thrill is given a sugary kick by thegolden flossy treat. Not into sugar-loaded stuff? Get it plain with selected fruity toppings.
Thani Khao Mudaeng is one of the legendary crispy pork (moo krob) and stewed pork (moo daeng) shops in Bangkok. Roasted crispy pork belly that is soft and tender inside is served with rice and topped with savory gravy is to-die-for.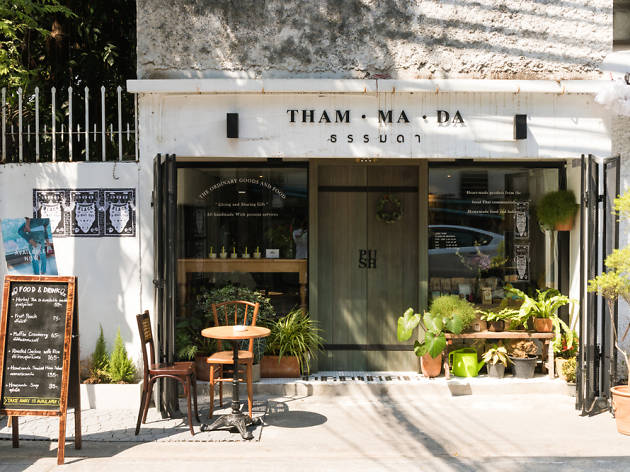 Thammada means "simple" in Thai—exactly what this café is meant to be. Warmth and coziness pervade the air at Tham.ma.da, enhanced by the owner's earnest welcome and the café's comfortable vintage-style décor.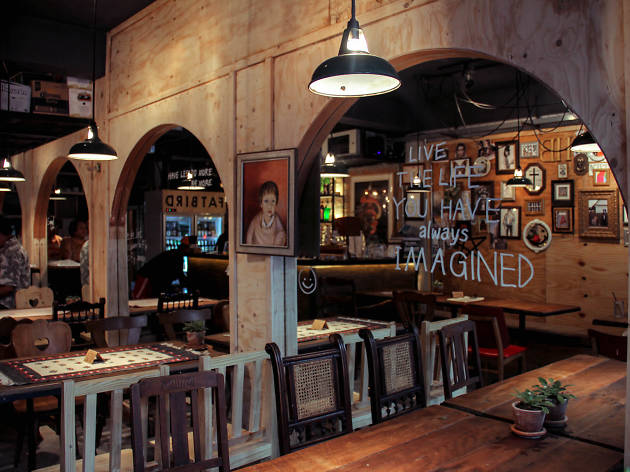 This big fat bird's nest captures everyone's attention with its incredible façade. Step inside it and instantly feel at home in its warm and friendly atmosphere. The menu is attractive as the décor – Fatbird offers appetizing food and beverages that are comparable to many of the city's more popular restaurants. If you're looking for a place to chill and eat good food, go to Fatbird – you'll instantly know you made the right choice.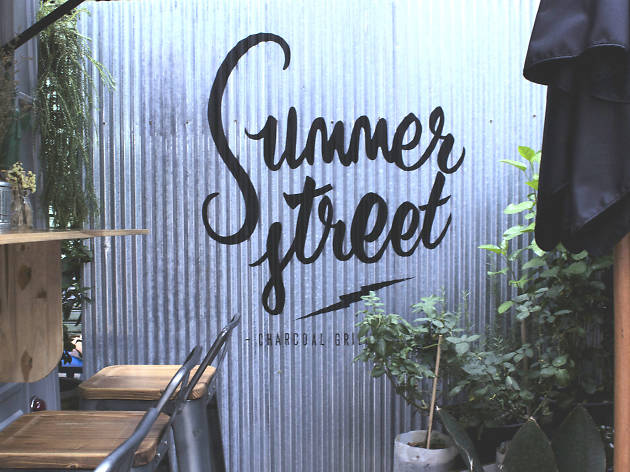 This shiny food truck in Aree Soi 2 is famous for the incredibly fresh seafood grill which can be bought from the road. It runs on the first come first served basis, so the mouth watering crowd will have to wait for the scrumptious giant freshwater prawn, squid, and many more. Don't be afraid to be there too early as the truck starts serving drinks at 2pm.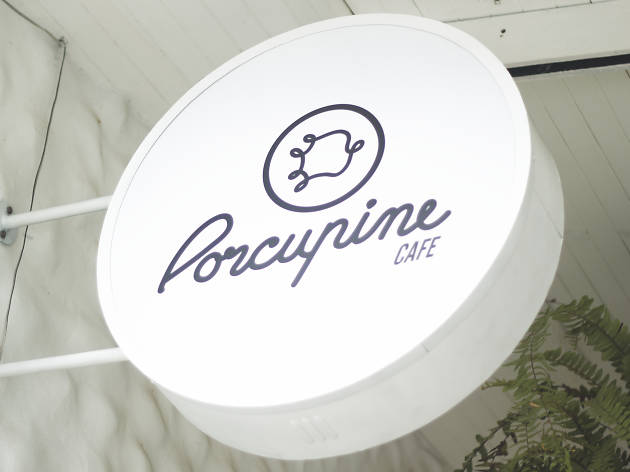 Restaurants, Coffee shops
Decorated simply with style, this coffee-lovers cave offers delicate drinks and homemade pastries. The subtle hint of coffee that will hit your nose when you walk in definitely guarantees smells that match the taste. Their recommended Hazelnut Milk Iced Cube Latte makes time fly, which can accompany you while reading one of your favourite books.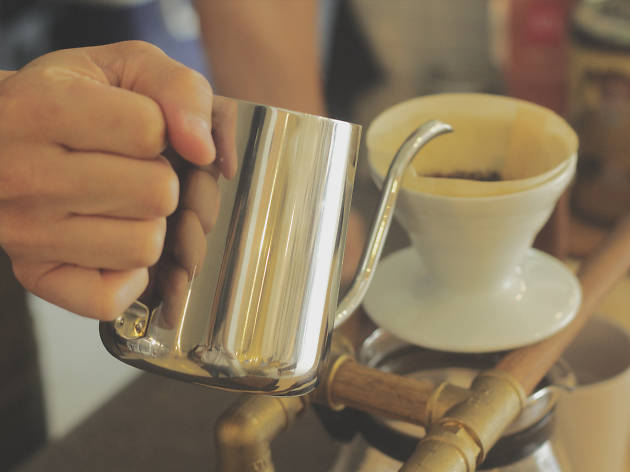 Restaurants, Coffee shops
Laliart Coffee brews the best quality coffee, the beans are resourced from Mae Jam (in Northern Thailand), which also offer a selection of scones and bake goods. Laliart Coffee proudly offer dairy-free, egg-free, vegan bakery that's low in sugar.