The best Valentine's Day dining deals in Bangkok
Make the most of Valentine's Day in Bangkok with the exclusive dining deals in restaurants around town
By

Phavitch Theeraphong
|
Valentine's Day deals in hotel restaurants
The Reflexions offers a seven-course set dinner whipped up by chef de cuisine Roxanne Lange with two miniature bottles of Rosé Champagne and complimentary stalk rose and a miniature bottle of homemade chamomile grappa.
A four-course Western set dinner at Bamboo Chic Bar (B2,888) features freshly-chucked Kumamoto oysters, snappers and chocolate parfait, while Latest Recipe offers all-you-can-eat dinner buffet (B1,500).
Centara Grand at Central Plaza Ladprao Bangkok
Le Danang fuses Vietnamese and French fare in Valentine's special selections, while Don Giovanni serves five-course Italian dinner (B4,999/couple) at Don Giovanni. Special dishes with Japanese hotate scallops with sake pairing will be available on 14 Feb at Hagi.
1695 Phaholyothin Road, Chatuchak, 0 2541 1234.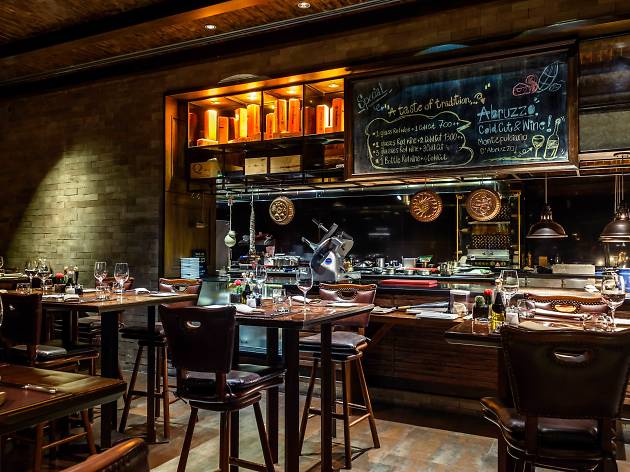 Four-course Italian delights (B4,500/couple) with wine-pairing option (B5,500/couple) is offered at Medici, while a four-course dinner at Babette's The Steakhouse (B15,000/couple) comes with complimentary bottle of sparkling wine, a box of chocolate and a rose bouquet. Head up to the Speakeasy rooftop for all-you-can-eat dinner buffet (B4,500) with complimentary bottle of sparkling wine.
55/555 Langsuan Road, Lumpini, 0 2630 4000.
Come for all-you-can-eat-buffet starring a variety of crabs at The Square (B1,300). Special price is available for advanced online reservation (B780).
392/44 soi Siam Square 6, Rama 1 Road, 0 2209 8888.
Four-course dinner is served at Lilawadee and Rainforest Rooftop Bar (B2,999)
Soi Sukhumvit 15, Sukhumvit, 0 2119 3100.
Valentine Dinner by the Pool Sight features all-you-can-eat tapas selections with surf 'n' turf main dish to share (B4,900) with a complimentary bottle of Prosecco. Sky on 20 offers two special tapas packages (B4,000/B8,000 per couple).
19/9 Soi Sukhumvit 20, Sukhumvit Road, 0 2009 4999.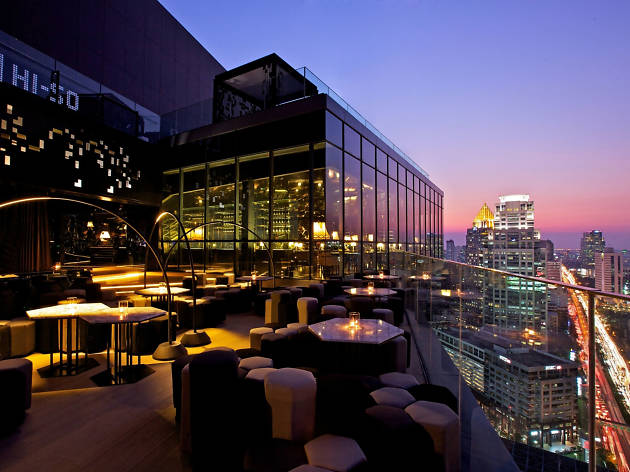 Choose between six-course (B2,200) or Twelve-course (B3,900) dinner at Park Society, four-course dinner at The Water Club (B6,000) or special lunch and dinner buffet at Red Oven (BXX). Impress your loved one with chocolate cooked by yourself at the special chocolate cooking class (B1,600/couple) offered by Chocolab, before indulging into unlimited chocolate selections (B800/couple). For more privacy book 12-course private dinner (B25,000/couple) at The Box with wine pairing, Champagne and more surprises, or get pampered inside SO VIP Duplex Suite 12-course dinner is exclusively served by Maître d'hôtel.
2 Sathorn Nuea Road, Sathorn, 0 2624 0000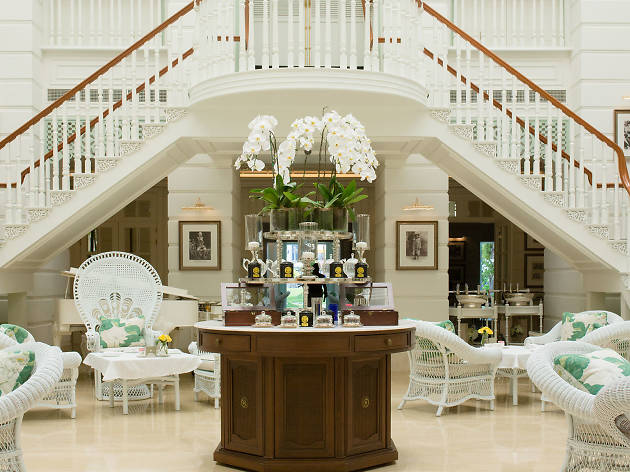 Pamper yourself with special afternoon tea set at Author's Lounge created by Christophe Sapy (B3,400/couple) with Valentine's-inspired tea-infused concoctions.
JAN
Five-course dinner is served at Niche's alfresco terrace (B3,900), while eight-course Thai molecular set dinner at one Michelin-starred Sra Bua by Kiin Kiin. Buffet dinner with special à la carte selections can be grabbed at Brasserie Europa (B1,900/person). Hanuman Bar serves special afternoon tea set (start from B750). Exclusive dining with accommodation packages are also on offer.
991/9 Rama 1 Road, Pathumwan, 0 2162 9000
Four-course meaty dinner with a bottle of sparkling wine or Champagne (B4,900/B6,900 per couple) is the main focus at Prime+. Vanilla Sky Rooftop Bar offers swanky tapas package with bubbles (start from B13,900/couple), while Mojjo Rooftop serves three-course menu with a bottle of sparkling wine or Champagne (B6,900/B9,900 per couple).
12 Soi Sukhumvit 24, Phrom Pong, 0 2111 1156.
Come for special Valentine's dishes created for the day of love at Scarlett Wine Bar & Restaurant.
188 Silom Road, Silom, 0 2352 4000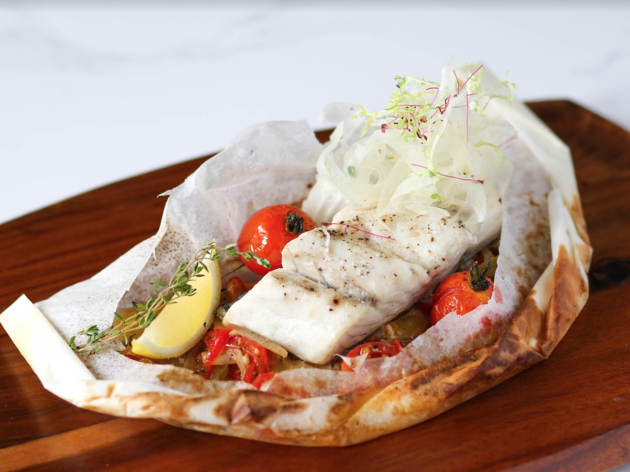 Chef Amerigo Sesti creates a 7-course dinner (B,9999/couple) at J'Aime by Jean-Michel Lorain with a glass of Champagne.
105 Soi Ngam Duphli, Sathorn, 0 2119 4899
Sheraton Grande Sukhumvit
Sheraton Grande Sukhumvit
Treat your loved one and yourself to feast on a modern Italian set menu (B8,400) created by Chef Gaetano Palumbo at Rossini's, a set dinner at The Sala, oysters with a bubble of your choice at The Living Room and BarSu (start from B2,500), or special dishes at Dine in the Dark (B3,700/couple).
250 Sukhumvit Road, Asok, 0 2649 8888
Valentine's Day deals in restaurants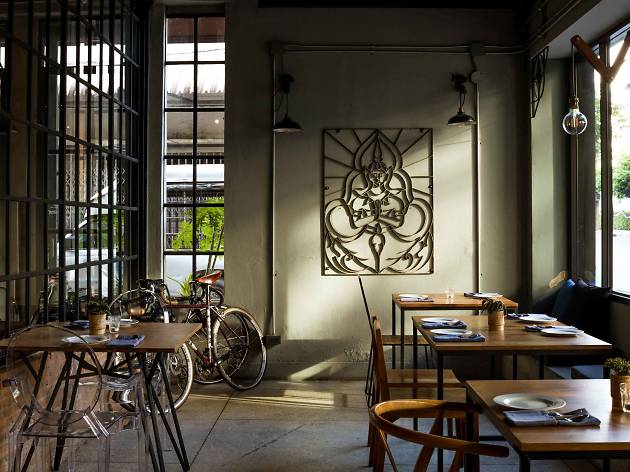 80/20 highlights creative and bold treatment to Thai produce in the nine-course dinner (B3,000). Wine and cocktail pairing is up also on offer.
1052-1054 Charoenkrung Road, 09 9118 2200
Chef Nooror Somany Steppe fires up the Valentine's night with a five-course Thai cuisine (B3,200/person) whipped up with ingredients with aphrodisiac properties.
233 Sathorn Tai Road, Sathorn, 0 2673 9353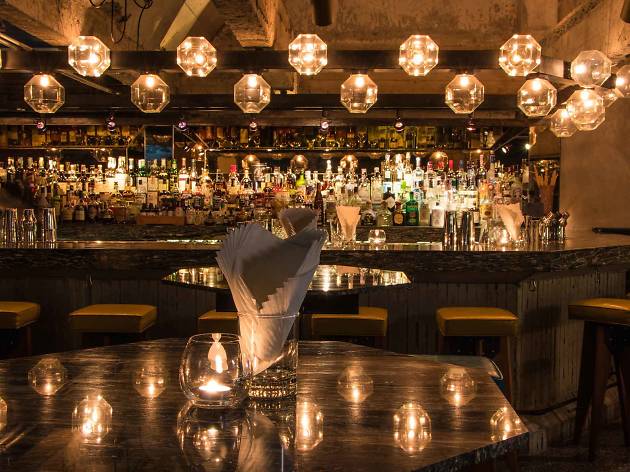 Chef Arnie Marcella delivers five-course or nine-course dinner (B1,999/B3,250) with wine-pairing options.
118/2 Soi Sathorn 12, Sathorn, 0 2234 7749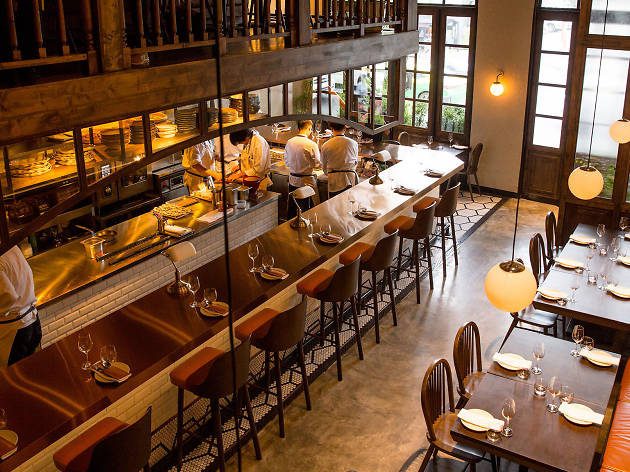 Thonglor ingredient-focused restaurant whips up innovative eight-course dinner (B2,800) starring Thai locally-sourced produces.
113/9-10 Soi Sukhumvit 55, Thonglor, 09 9614 1158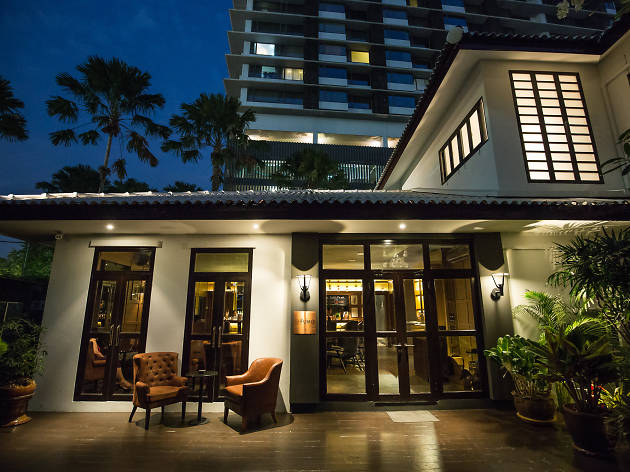 Italian smokehouse fires up the night of love with five-course dinner of impressive fusion between Italian and Portuguese fare whipped by chef Nelson Amorim (B2,900).
1098/2 Rama 4 Road, Sathorn, 0 2286 8833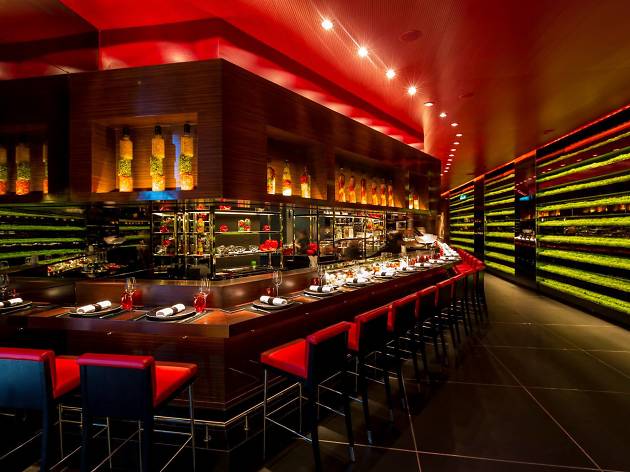 L'Atelier de Joël Robuchon Facebook Page
L'Atelier de Joël Robuchon
The swanky one Michelin-starred enclave serves five-course tasting menu (B6,250) with a glass of rosé.
5th floor, Mahanakorn CUBE, 96 Narathiwas Ratchanakarin Road, Silom, 0 2001 0698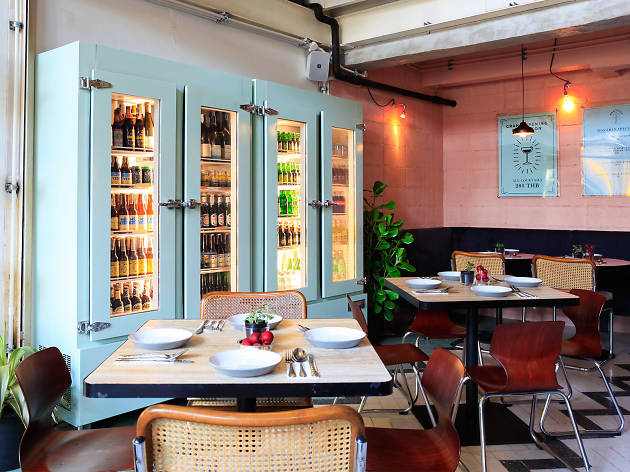 Sereechai Puttes
The colorful steakhouse serves special meaty selections whipped up by chef Enzo de la Cruz at Meatchop, while upstairs Vietnamese bar Happy Ending offers Valentine's Day DIY cocktail session.
1/4 Soi Saladaeng 1, Saladaeng, 0 2033 2709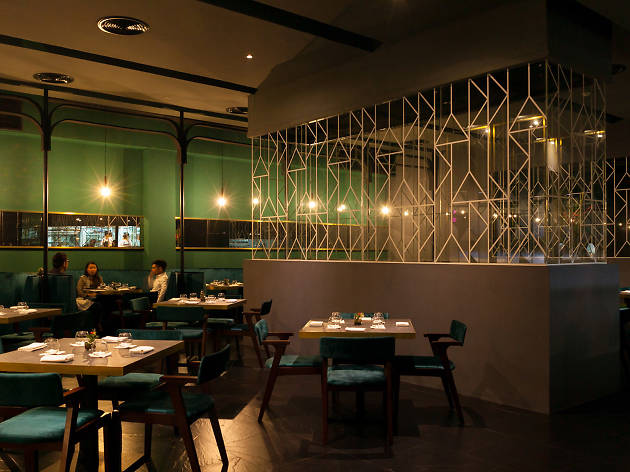 Sereechai Puttes/Time Out Bangkok
Prelude offers four-course wine-pairing dinner influenced by neo-bistro concept (B2,500) available from 10-14 February. The restaurant will offer a cooking class on 10 February where where you will learn how to create six modern dishes and wine-pairing (B2,500)
Arena 10, Soi Thonglor 10, Sukhumvit 55, Thonglor, 0 61384 1067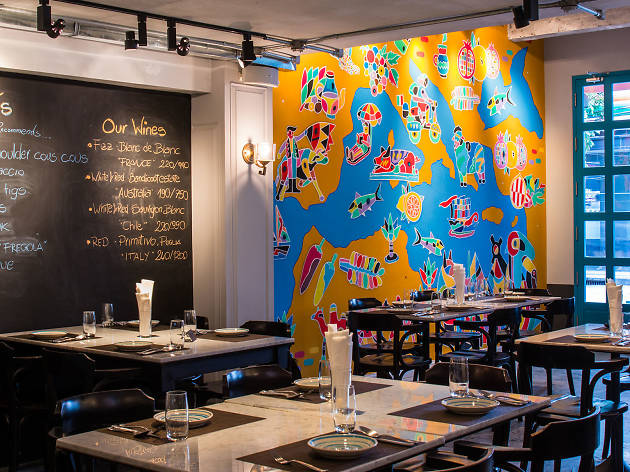 Sereechai Puttes/Time Out Bangkok
The new Mediterranean den offers five special Mediterranean selections, each of which features different types of honey.
10/15 Convent Road, Silom, 0 2236 5558