The best Valentine's Day dining deals in Bangkok
Make the most of Valentine's Day in Bangkok with the exclusive dining deals in restaurants around town
Valentine's Day deals in hotel restaurants
Bangkok Marriott Hotel Sukhumvit
Chef Christian Caluwaert of District Grill Room and Bar (B3,500/person, 17:00-23:00) whips up the special four-course menu accompanied with a glass of Prosecco and the amuse-bouche of hummus with seatrout and beetroot. 57th Street Restaurant (B1,950, 18:00-22:00) offers all-you-can-eat dinner which sees the special line of sweets whipped up specially for the occasion.


14 Feb, 0 2797 0000
Banyan Tree
Vertigo (B12,600/couple, 17:00-1:00) al-fresco rooftop venue offers a special five-course menu with a glass of champagne or sit inside at Vertigo TOO (B6000/couple, 17:00-1:00) for the more affordable four-course option. Thai restaurant Saffron delivers a set menu priced at B4,400/person.


14 Feb, 0 2679 1200
Centara Grand at Central Plaza Ladprao Bangkok
Blue Sky Bar and Dining (B8,000/couple, 18:00-2:00) on the 24th floor offers a six-course menu featuring dishes like cannelloni rolls, seared U.S. scallop with truffle oil, crab meat ravioli with lobster sauce and wagyu fillet with truffle-infused mashed potato. Don Giovanni (B7,500/couple) serves up Italian-inspired four-course goodies.


14 Feb, 0 2541 123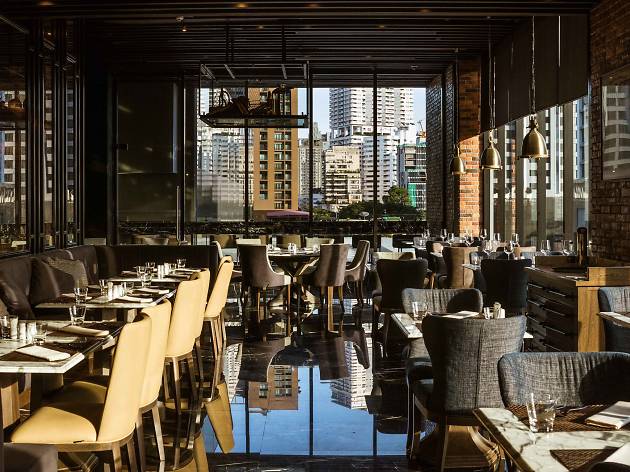 Compass SkyView Hotel
Prime+ (B4,400/person, 18:00-23:00) serves up a four-course dinner with a bottle of Prosecco. The rooftop Vanilla Sky (17:30-2:00) offers special Prosecco (B4,000/couple) and Champagne (B9,000/couple) packages.

14 Feb, 0 2011 1111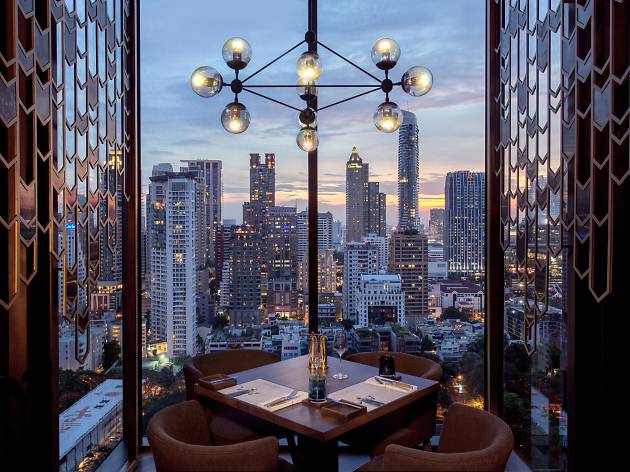 Hotel Indigo Bangkok
Metro on Wireless (B2,000/B2,900 with wine pairing, 18:00-23:00) restaurant lets you choose between a Thai and a Western set menu, while chef Nikolas Ramirez of the rooftop Char Restaurant (B3,200/B4,600 with wine pairing) whips up a 5-course set menu featuring caviar with poached egg yolk, slow-cooked black cod fish and short ribs teak.


14 Feb, 0 2207 4999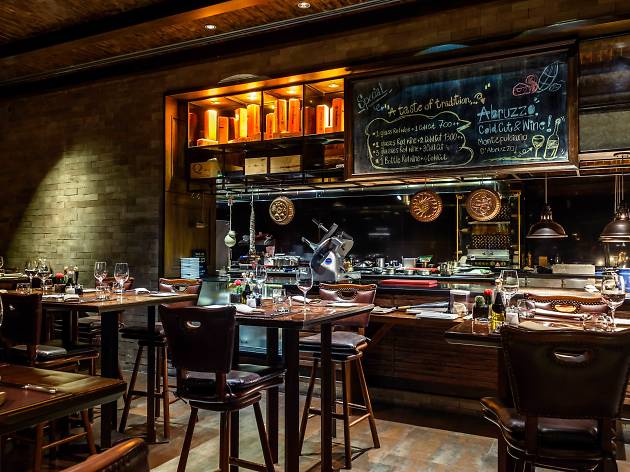 Hotel Muse
A four-course dinner at Medici Kitchen & Bar (B4,200/a couple, 18:00-23:00) featuring a soup of asparagus, saffron and chili flake, a choice of lobster risotto with burrata cheese and marjoram pesto or Angus beef tenderloin with black truffle and a dessert, accompanied with complimentary sparkling wine. Babette's the Steakhouse (B2,900/person, 18:00-23:00) serves 4-course set menu starring roasted sea bass fillet with bok choy and Salicornia and Australian grilled beef tenderloin with parsnips puree and glazed veggies. Climb up to The Speakeasy Rooftop Bar (18:00-24:00) for a special deal coming with a bottle of Prosecco and a tapas platter for B1,499/a couple.


14 Feb, 0 2630 4000
House on Sathorn
Chef Fatih Tutak of House on Sathorn whips up a comforting 5-course dinner at The Courtyard (B3,500, 18:00-22:30) and the fancier 8-course dinner dubbed "Journey of Love" at The Dining Room (B5,500, 18:00-22:30).
14 Feb, 0 2344 4000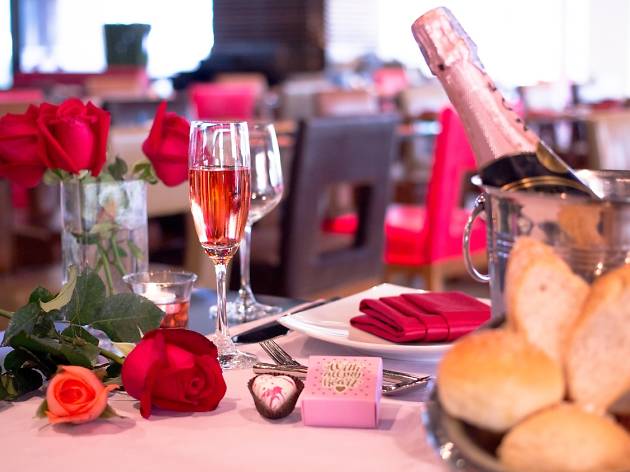 Novotel Bangkok Siam Square
An all-you-can-eat dinner at The Square (B1,150, 18:00-22:30) featuring seafood, Western and Thai staples. Book before 13 Feb for 20% discount.


14 Feb, 0 2209 8888
Novotel Bangkok Sukhumvit
Sky on 20 (B3,000, 17:00-2:00) serves 5 tapas selection and a bottle of Prosecco.
14 Feb, 0 2009 4999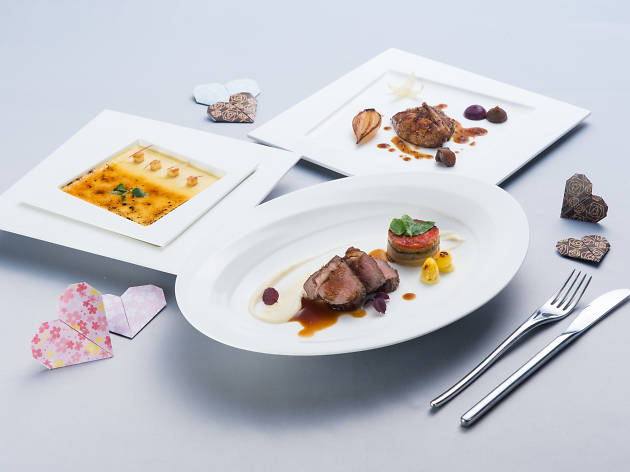 Okura Prestige
The luxurious Japanese institution Yamazato (11:30-14:30, 18:00-22:30) serves special lunch set (B950), kaiseki dinner (B3,300) and teppanyaki dinner (B6,000/couple) using imported seasonal produce. Element (18:00-22:30) serves a 7-course set menu of French-meet-Japanese dishes like foie gras custard with nashi pear, roast beef and quail leg confit with red cabbage, onion and sansho pepper.

14 Feb, 02 687 9000
Sheraton Grande Sukhumvit
The Italian specialist Rossini (B8,000/couple, 18:30-22:30) delivers "His and Her" set menu that sees the dish of wagyu rib eye steak with black truffle guys and Boston lobster with risotto for ladies. The Thai restaurant Basil (B4,000/couple, 18:00-2:30) spices up the day of love with a special set menu, while poolside The Sala (B3,400/couple, 18:00-23:00) whips up surf 'n' turf dishes. Dine in the Dark (18:30-23:00) also offers a 4-course menu at B3,700.


14 Feb, 0 2649 8358
Siam Kempinski
The east-meet-west eatery Niche (18:00-24:00) serves up three-course specials which can be selected from the current à-la-carte menu with a glass of sparkling wine with 50% discount for couple (advanced reservation is required). The famed innovative Thai restaurant Sra Bua by Kiin Kiin (B8,900/couple, 18:00-24:00) delivers an eight-course molecular bites that are specially crafted by chef Henrik Yde Anderson for this special occasion.
Shangri-la
Salathip (B3,800, 18:00-22:30) Thai eatery whips up special three-course set dinner. Volti Ristorante & Bar (B2,900, 18:00-22:30) serves up a five-course Italian delight that comes with a glass of sparkling wine, while the award-winning Chinese restaurant Shang Palace (B1,688, 11:30-14:30, 18:00-22:30) cooks special Cantonese fare for lunch and dinner.


14 Feb, 0 2236 7777
U Sathorn Bangkok
The head chef Tito Sesti of J'Aime by Jean-Michel Lorain (B9,999/couple, 18:00-22:00) whips up an eight-course tasting menu with a glass of Champagne.

14 Feb, 0 2119 4899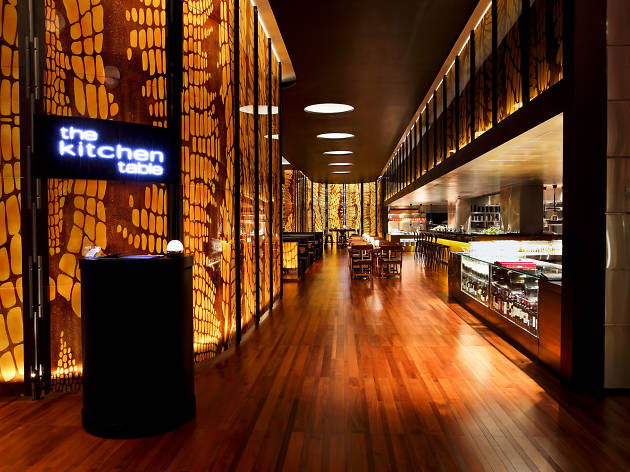 W Bangkok
The Kitchen Table (B3,900/couple) offers the "I Heart You" five-course dinner consisting of Burrata with black truffle, grapes and pine nut, pan-fried foie gras with braised pear with celeriac mousseline, and ocean trout with peas, trot roe and pearl cous cous. Head down to the party specially for singletons at Woobar (19:00-2:00) for special-prized cocktails (B300/glass).


14 Feb, 0 2344 4000
Well Hotel
Twist Bar and Bistro (B1,999/couple, 18:00-22:30) serves 5-course dinner including a glass of sparkling wine.
14 Feb, 0 2127 5995
Valentine's Day deals in standalone restaurants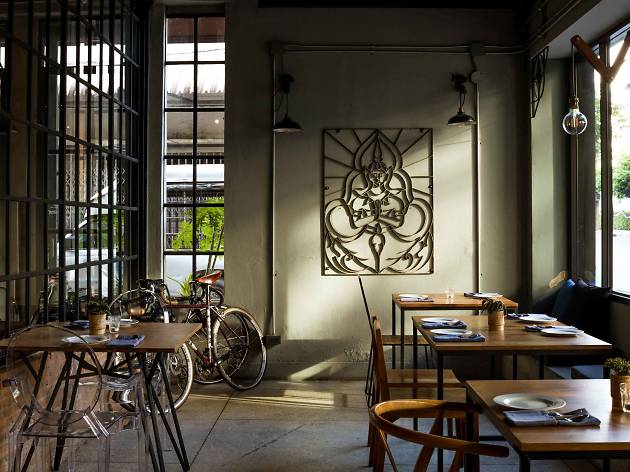 80/20
The hip Charoenkrung dining venue 80/20 (B3000, 18:00-24:00) flames up your passion with the nine-course tasting menu featuring dishes that incorporate aphrodisiac ingredients like Sweet F*ck (watermelon, chocolate and chili truffle), raw oyster served with basil seed caviar and lamb served with red wine sauce.

14 Feb, 0 2639 1135
Brasserie by Water Library at Crystal Veranda
Chef Thanarat Akanirot whips up a special 4-course set menu starting with Jerusalem artichoke soup, seared Canadian scallop, a choice of roasted pork loin or pan-fried seabass and mango and passionfruit cake.
14 Feb, 09 4703 7777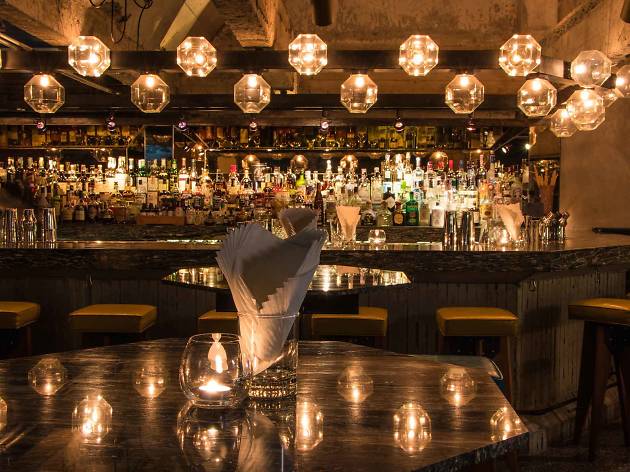 Bunker
The Sathorn's posh restaurant serves up special five-course set menu (B2,500, 18:00-24:00) with a complimentary chocolate treat.

14 Feb, 0 2234 7749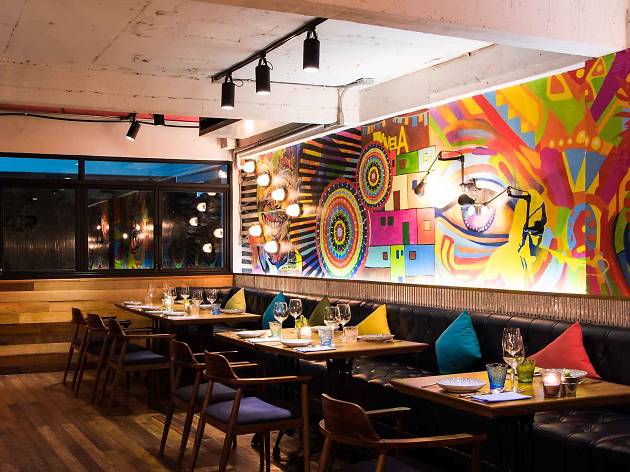 Clandestino Cantina
The hip Latin eatery (B1,599, 18:30-23:30) serves a three-course special featuring prawn tartare served with fresh pomelo and lemon sauce, a choice between cod fish served with vichyssoise soup and maple syrup or Argentinian rib eye steak, and a chocolate fondant. The special cocktail "Moulin Rouge" are offered to spice up the meal.
14 Feb, 0 2235 4822
CODE Café of Dessert Enthusiasts
The popular dessert café (11:00-21:30) in Jas Urban Srinakarin launches the special treats to celebration the season of love such as Valentine lava toast (toast stuffed with oozing strawberry-flavored white chocolate lava), strawberry-flavored white chocolate kakigori and strawberry bubble gum milkshake.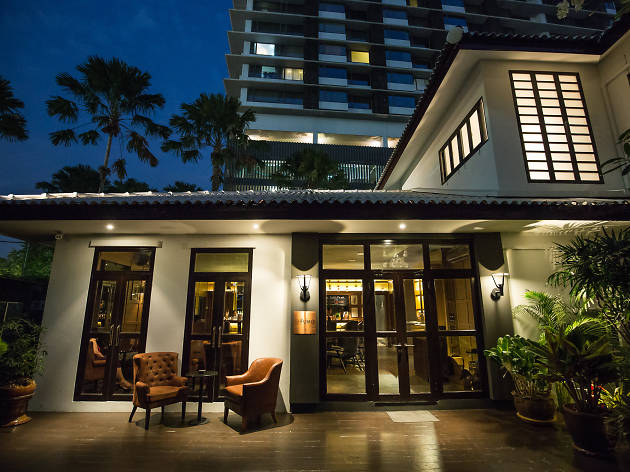 Il Fumo
Chef Nelson Amorim of Il Fumo (B2,900, 18:00-1:00) crafts a four-course tasting menu that includes wood charcoal-grilled squid and foie gras, slices of 60 day-aged Irish Angus beef and chocolate ganache with red rose reduction.
14 Feb, 0 2286 8833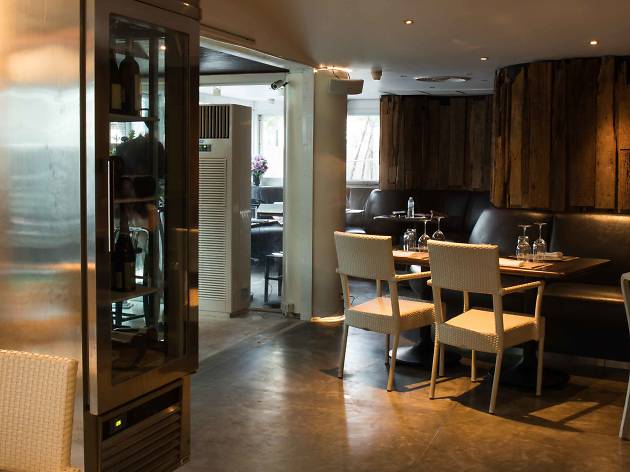 Le Du
Le Du (B3,590, 18:00-23:00) celebrates the Valentine's night and the stylish just-opened upper floor with a six-course testing menu including dishes like black barracuda served with fresh green peas and ginger, Maine lobster cooked with young coconut and chu-chee curry, baby lamb curry and strawberry dessert.
14 Feb, 09 2919 9969
Morimoto
A special nine-course tasting menu (B4,900/couple) featuring chef Masaharu Morimoto's signatures.

14 Feb, 0 2060 9099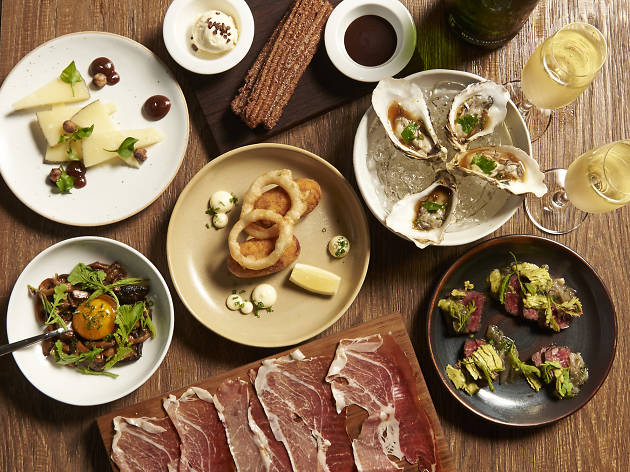 Toro at 72 Courtyard
Chef Zach Watkin delivers the Barcelonan-inspired tapas set (B2500, 18:00-23:00) featuring marinated French oysters with calamansi ponzu, peppercorn and shiso, Manchego goat milk cheese, cured Spanish mountain ham and banana miso churros served with butterscotch ice-cream and chocolate ganache.
12-14 Feb, 0 2392 7999
Vesper
The Silom's posh restaubar (18:00-1:00) serves special à la carte treats whipped up by the Sardinian chef Francesco Deiana like foie gras pate served with seasonal crispy mushroom, fresh raspberry and port wine reduction, rack of lamb with black olive crust, grilled asparagus and beetroot sauce. The bar team slings special V-Day cocktails.
14 Feb, 0 2235 2777
Show more
Valentine's Cruise
Apsara Cruise
Banyan Tree Bangkok's Apsara Cruise offers a royal Thai set menu at B5,800/person

14 Feb, 0 2679 1200
Horizon Cruise
Shangri-la Hotel's Horizon Cruise (B3,500, 19:30-21:30) set sails with an array of all-you-can-eat goodies.


14 Feb, 0 2236 7777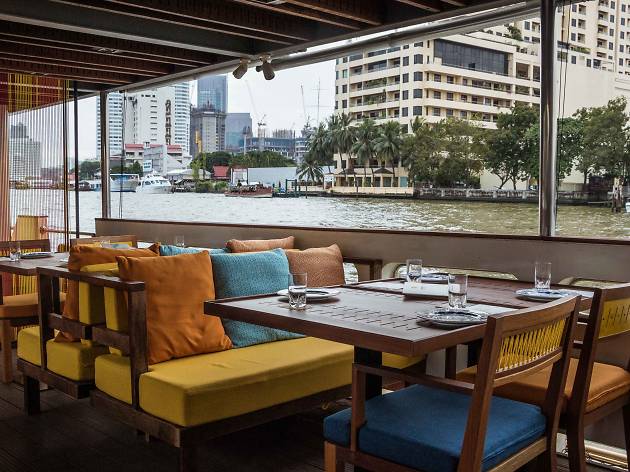 Supanniga Cruise
Supanniga Cruise adds one more Late-night Champagne Cruise (B1,950) to its currently available Evening Champagne Cruise (B1,950) and Dinner Cruise (B3,750).

14 Feb, 09 7238 8284