18 best things to do in Bangkok
Looking for ideas to make the most of the world's most visited city? Here's where to start.
Discover the city with our list of the best things to do and see in Bangkok, for visitors and locals alike. From restaurants you can't miss to rooftop decks you gotta check out, this is your ultimate Bangkok checklist
The best things to do in Bangkok
What is it? An interactive museum, housed in the former Ministry of Commerce building, that brings play and learn together.
Why go? You'll learn about Thailand's history and the identity of its people through digitally interactive exhibitions that offer photo-ops galore. Temporary exhibitions and festivals are also regularly hosted at the museum's spacious lawn.
Don't miss: Visitors get the chance to slip on Thai period costumes and pose for photos—for free—as part of the permanent exhibition.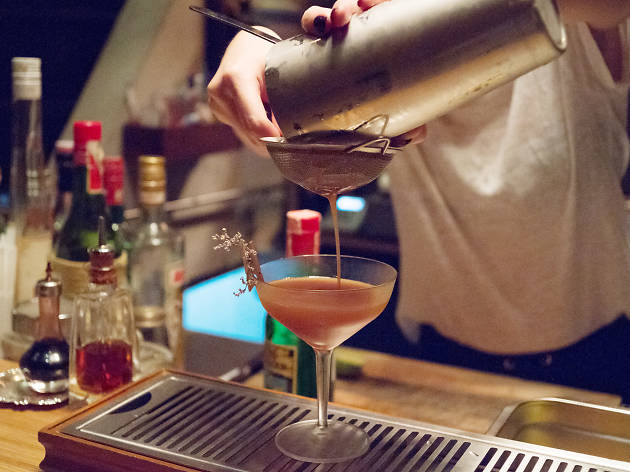 Go bar hopping around Soi Nana in Chinatown
What is it? A strip of cool bars that bring a touch of hip to Chinatown.
Why go? The most prominent bars on the stretch—Teens of Thailand, Tep Bar, Bahao and Asia Today—are all a few steps away from one another, making it easy to indulge in a night of exotic Thai-inspired drinks and local alternative culture.
Don't miss: Gin drinks with Thai flavors (like jackfruit or Thai tea) at Teens of Thailand. It's also the first establishment in Bangkok solely devoted to gin.

What is it? A restored 19th-century warehouse and Chinese shrine by the river that's now home to hip cultural retailers and dining establishments.
Why go? It's a great place to chill and enjoy the breeze. Chase a slice of historical life and learn about the Chinese immigrants who first entered Siam through this port while shopping or enjoying a meal.
Don't miss: Authentic, faded Chinese paintings on the 2nd floor. Even HRH Princess Maha Chakri Sirindhorn came to view these images before the place officially opened.
What is it? Housed inside Central Embassy, this unique space has lots of natural light, co-working corners, artisanal eateries, and loads and loads of books.
Why go? This is where books, literally, pack the space from floor to ceiling, including art tomes and hardcover titles from famous publishers like Taschen, Phaidon and the like. We don't have to say that it's the perfect setting for Instagram.
Don't miss: Open House has a corner devoted to English-language books about Thailand. A more indie variety can be found here, as well as lifestyle magazines in English.
What is it? Thailand's highest 360-degree observation deck, sitting 314 meters above the ground.
Why go? This observation triplex, housed in the King Power Mahanakhon building, includes an air-conditioned deck on the 74th and 75th floor, and the highest bar in Bangkok and a glass tray on the 78th.
Don't miss: Walk on that glass tray floor to give yourself a heart-pumping thrill and see Bangkok beneath your feet.
Indulge in retail therapy at the shopping meccas along Rama I
What is it? Bangkok's best boutiques and best buys are all found on this road, starting from MBK and going all the way to Gaysorn Village.
Why go? No city does shopping malls like Bangkok. Apart from the sheer quantity of products, the spectacular interiors will leave you gawking even if you aren't a shopaholic.
Don't miss: The futuristic interiors at Siam Discovery, the behemoth that is CentralWorld, and the polished glamour of Gaysorn Village.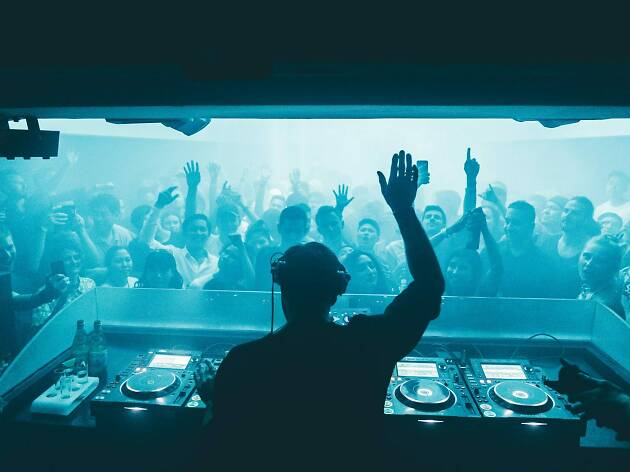 Beam
Dance under lasers at Beam
What is it? A two-story cutting-edge club housed among a bevy of other neon-lit food and beverage spots.
Why go? This is where Bangkok's most beautiful (and moneyed) come out to play at night. A stiff dose of house/techno beats is served on the second level, while hip-hop and electrifying visuals take over the first floor.
Don't miss: All the state-of-art tech are on the second level—the dance floor actually vibrates.
What is it? Bangkok's oldest public spot of greenery.
Why go? It offers respite and peace of mind with its serene lake, well-manicured lawns and heart-shaped walking route. Sightings of monitor lizards and seniors doing aerobics optional.
Don't miss: The bird's-eye view of the whole park is breathtaking. It's best seen from SO Sofitel's sky bar just across the street.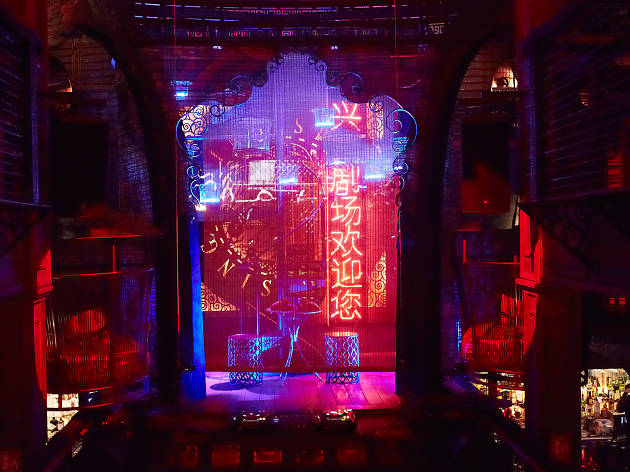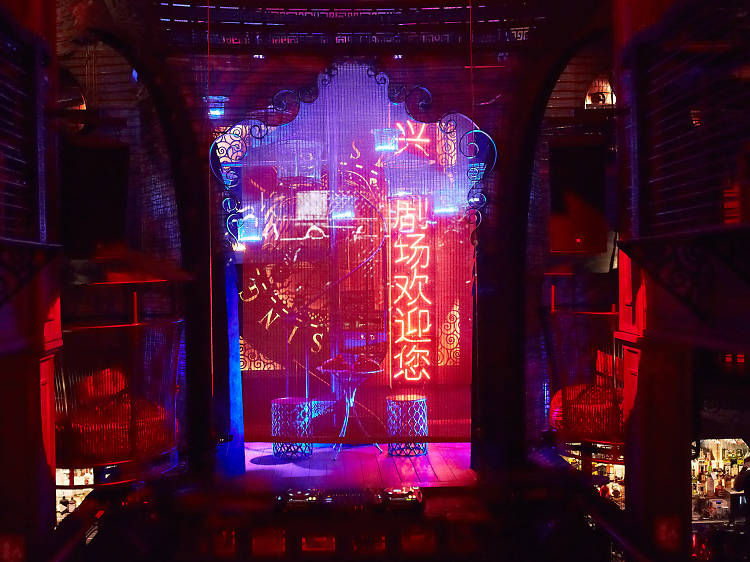 Sip cocktails at Sing Sing Theater
What is it? A bar and night club stunningly designed to capture the opulence of 1930s chinoiserie.
Why go? Bangkok is proudly home to many of Ashley Sutton's whimsical creations. The Australian interior designer's jaw-dropping bars are never short of majestic or magical, with Sing Sing being your gateway to old-world and Hollywood-esque Chinese charm.
Don't miss: They do gimmicky performances on the dance floor, so catch the best views from the second floor.
Erb
Make your own bespoke fragrance at Erb
What is it? A luxurious beauty brand and spa that gives a fashionable twist to traditional Siamese indulgences and ingredients.
Why go? It's the only Thai beauty brand with a bespoke fleurfume bar, where mixologists help customers create their very own perfume, complete with personalized boxes and wax seals.
Don't miss: Complete the experience with a session with their reiki master, who can help you create a perfume that soothes any inner problem. She'll have a mixture in mind, whether you're struggling with a short temper or lovelorn mood swings.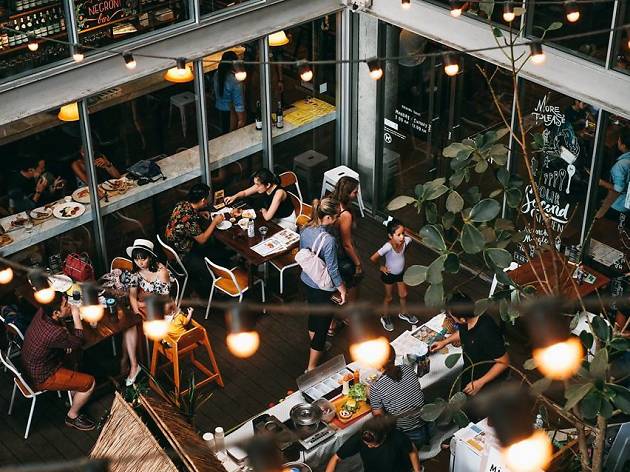 The Commons
People-watch at The Commons
What is it? A loft-like, open-air community mall that food lovers can't afford to miss.
Why go? The Market on the ground floor is like a super cool canteen that sells trendy eats—from Nashville fried chicken to drip coffee to imported craft beer. Grab a table in the elevated seating area on the stairs to check out hipster patrons on every floor.
Don't miss: Have your fill of the alcohol-injected shakes at Guss Damn Good. This is the only branch of the Boston-inspired ice cream parlor that serves them with Chandon Brut shots.
Blow your shopping budget at Chatuchak Market
What is it? The ultimate outdoor weekend market that both locals and tourists flock to.
Why go? Spanning over 8,000 stalls, Chatuchak has just about everything, including food products, plants, jewelry, vintage finds, homeware, souvenirs, as well as niche local brands that test the grounds here before growing big.
Don't miss: Dirt-cheap but delicious street snacks like green soda popsicles and fried quail eggs.
Jay Fai on Netflix
Feast on fancy Thai food at Michelin-starred restaurants
What is it? Fourteen Thai restaurants were awarded a Michelin star this year, including seven new entrants: Le Du, Sorn, R-Haan, Sawaan, Methavalai Sorndaeng, Ruean Panya and Suan Thip.
Why go? Underrated hidden gems and up-and-coming chefs are getting the acclaim they deserve. Old-school seafood haunts and sophisticated venues dedicated to Southern fare have also made the list.
Don't miss: Culinary champs from the inaugural Michelin Guide Bangkok 2018 still dazzle, including Bo.lan, Nahm, Sra Bua by Kiin Kiin, and the ultimate street food eatery, Jay Fai.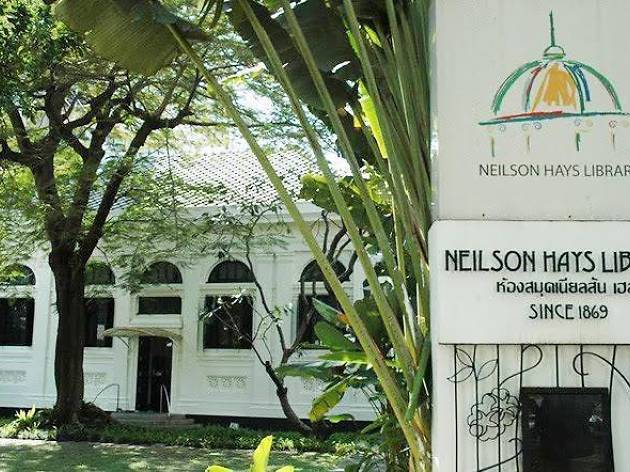 Neilson Hays Library
Visit the Neilson Hays Library
What is it? A privately funded library in one of the city's few remaining neoclassical structures.
Why go? The building was designed by Mario Tamagno, the Italian architect who is also behind the stately Ananta Samakhom Throne Hall. Its charming interiors and peaceful corners make the library a much-loved institution.
Don't miss: Visit on a Saturday and drop off your little ones at the story-telling session, while you browse through Nielson Hays' many, many books—there are more than 17,000.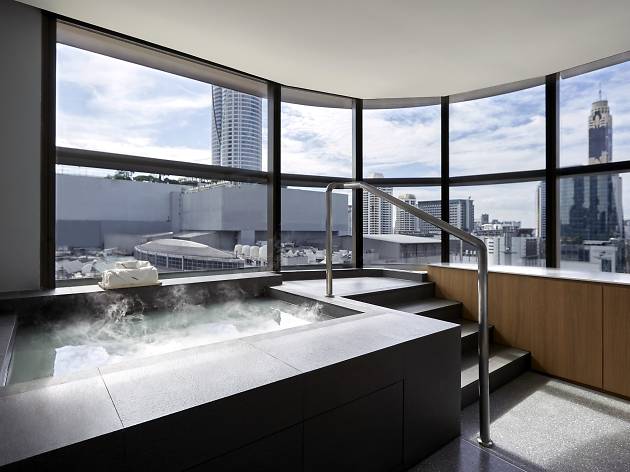 Panpuri Wellness
Pamper yourself at Panpuri Wellness
What is it? A high-end spa with onsen baths that look out to glorious views of the skyscrapers across the Ratchaprasong district.
Why go? You can complement one of their heavenly treatments with a plunge in the onsen, which use water sourced Kusatsu, Japan's leading onsen resort town. The onsen area also includes a seasonal onsen, soda bath, vitality pool and cold plunge pool. There's also a Himalayan salt sauna, steam room, and an Akasuri scrub room. A wellness bar in the lobby serves low-calorie organic dishes and drinks.
Don't miss: Follow their suggested bathing routes to help cure issues like sleep deprivation, stress and fatigue.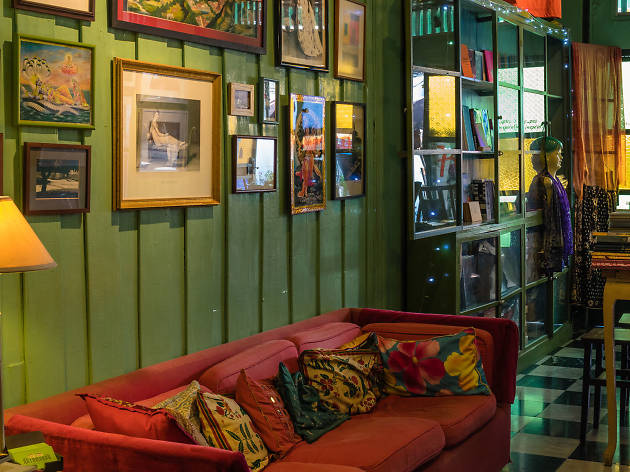 View stunning images at Kathmandu Photo Gallery
What is it? The home to all things Manit Sriwachpoom, a leading Thai contemporary photographer who's behind the iconic photograph, Pink Man.
Why go? Framed prints are quaintly displayed on green walls inside a pre-war shophouse. On the second floor, temporary exhibitions of other emerging artists offer a visit no less mind-blowing and eye-opening.
Don't miss: The book corner, which offers spiritually adventurous titles on topics ranging from Hinduism to mountain literature.
Munch on street eats at Tha Prachan
What is it? This bustling riverside area in the old town is filled with shophouse eateries, food stalls and snack carts that have perfected their street eats over the decades.
Why go? You can get a taste of time-honored dishes (look for stalls selling beef noodles), freshly-made stir-fries, and snacks galore.
Don't miss: If you have limited stomach space, save it for the roti at Roti Mataba or the old-fashioned chao guay (grass jelly) from A Kung.
Catch a movie at first-class cineplexes
What is it? Popular malls such as Central Embassy, CentralWorld, ICONSIAM, EmQuartier and Siam Paragon are all home to world-class theaters that deserve six stars for the movie-watching experience.
Why go? Pillows, blankets, reclining armchairs, humongous sofas, popcorn and soft drinks are the minimum extras at these extravagant theaters. Before the movie starts, relax in their lounges, which offer mocktails and snacks from Haagen Daaz, Starbucks, Paul or even Harrods—all already included in your ticket price.
Don't miss: If you want a more exciting movie experience, there are also IMAX theaters with 4D effects (fog storms, aromas, snow, you name it) or children's theaters, which have slides and ball pools for kids.