Things to Do
Your comprehensive guide to the best things to do in Bangkok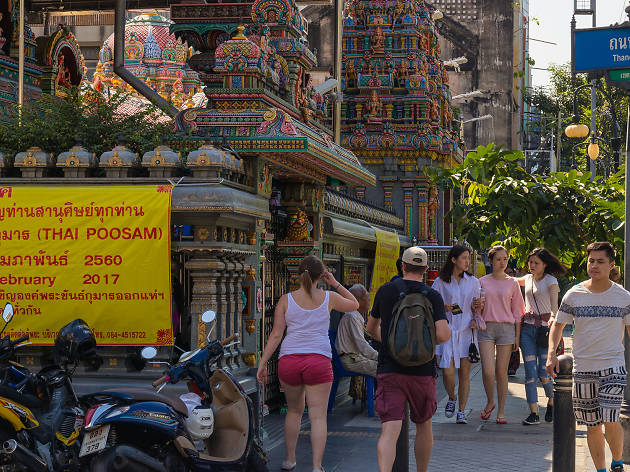 Things to do in Pan Road
You may have heard of Pan Road. It's where Bangkok's grandest Hindu temple, Wat Khaek, and the Embassy of Myanmar are located. But this narrow alley, which connects Silom and Sathorn roads, is also lined with cool galleries, shopping destinations and dining venues, all of which are worth a visit on a lazy weekend.
Sights and attractions in Bangkok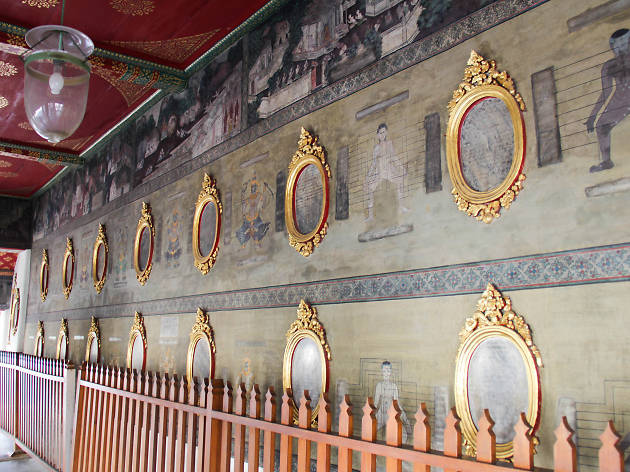 Bangkok best attractions
We'll call it right now: Bangkok is one of the most vibrant cities in the world. A curious mix of old and new, and East meets West, Bangkok asaults the senses with its majestic sights, exotic destinations, flavorful cuisine and exhilarating nightlife. This city has some of the best restaurants in Asia, the grandest temples and the most energizing massages this side of the world. There are too many sights to be seen, food to be eaten, and merriment to be made. We zone in on the most memorable experiences this exuberant city has to offer.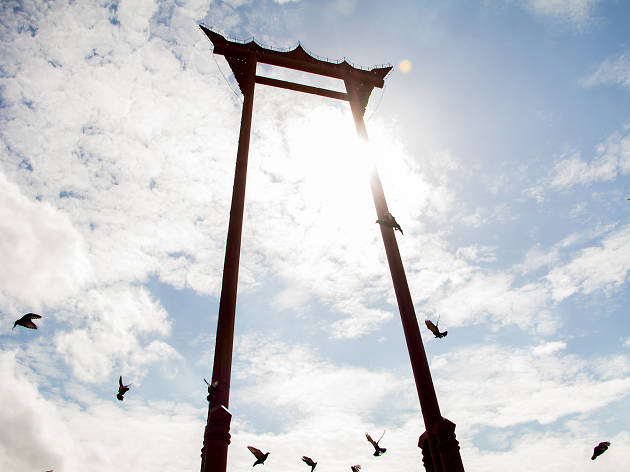 Devasathan & the Giant Swing
Standing in City Hall square, the Giant Swing (Sao Ching Cha) was originally erected in 1784 as part of the adjacent Devasathan, a Brahmin compound of shrines to Shiva, Ganesha and Vishnu. The Brahmin priests based here still officiate at royal and other official ceremonies (although no longer at the Brahmin New Year rite). In the past, a ceremony, meant to celebrate an exploit of the god Shiva, would require four brave men to swing from this lofty red frame to grab at pouches of coins. However, due to fatal casualties, the ritual stopped in the 1930s. The poles were erected in 1919 by the Louis T Leonowens Company to honour of the son of Anna Leonowens (the contentious governess in The King and I and a teacher in the Siamese court of King Rama IV). In 2006, the rickety timbers were replaced by the structure you see today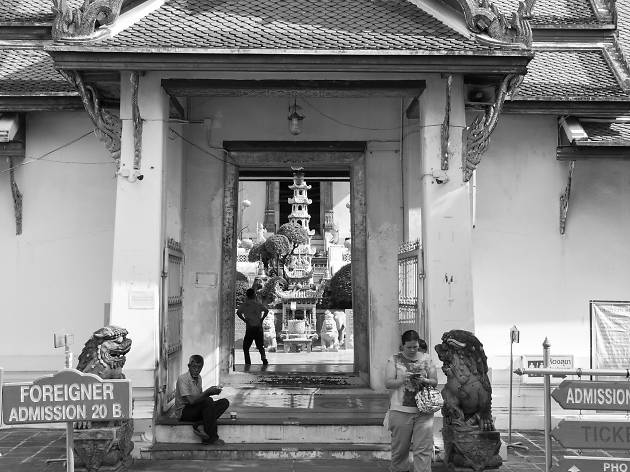 Wat Suthat
Looming behind the Giant Swing, Wat Suthat houses the awe-inducing, eight-meter Phra Sri Sakyamuni Buddha. (One of the largest surviving Sukhothai-era bronzes, this statue contains the ashes of King Rama VIII at its base.) Begun by Rama I in 1807, the temple took three reigns to complete. Rama II himself started the carving of its original teak doors (now in the National Museum).
Wat Pho
This vast temple houses the magnificent Reclining Buddha. Made from brick and gilded plaster, it measures 46 meters by 15 meters and depicts the posture of the Buddha while entering nirvana. Wat Pho also has 99 stupas, two of which hold the remains of kings Rama II and III. The latter insitute Wat Pho as Siam's "first university" during his time – wall inscriptions give lessons in astrology, history, literature and, famously, massage pressure points. The temple remains a repository of traditional medicine and nuad paen boran (ancient massage), and, until now, accommodates a massage school in its premises.