The best albums of 2015
New records by Kendrick Lamar and Björk top our list after the first quarter. Who else made our ranking of the best albums of 2015…so far?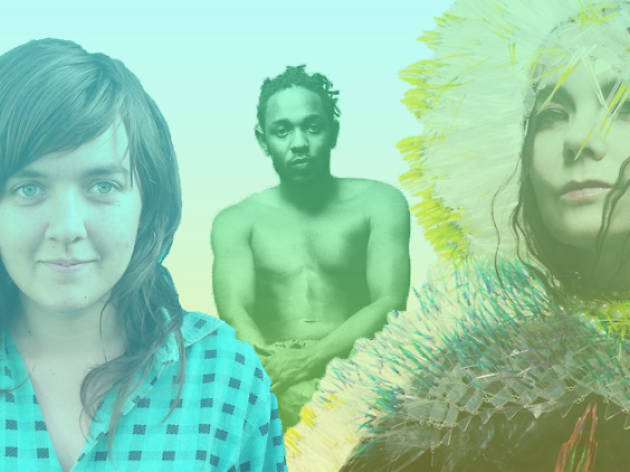 Yes, we are a only quarter into the year, and we're still spinning the best albums of 2014, but it's never too early to start praising the best albums of 2015. After all, judging by the way things have started, it's going to be a massive year loaded with great records. Björk sent us another heartbreaking transmission from a galaxy far, far away. Kendrick Lamar dropped his feverishly anticipated third LP and it lived up to the hype.
Perhaps it was the brutally cold temperatures, but we gravitated toward intimate, cozy albums. That should change quickly with summer festivals coming soon, not to mention exciting releases from Blur, Passion Pit, Florence + The Machine and more on the immediate horizon.
RECOMMENDED: Discover more of the best of 2015
The best albums of 2015 so far
10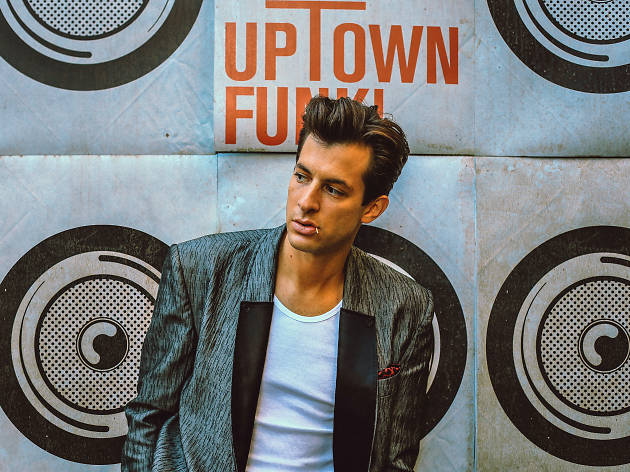 Mark Ronson 'Uptown Special'
Last year, we made the mistake of underselling Pharrell's GIRL, an easy, fun album that stays near the turntable to this day. We won't make the mistake again with this breezy, secretly brainy escape. The Tame Impala tracks are wonderful, the funk stuff moves asses, the production is business class, and the Michael Chabon lyrics (yes, as in Pulitzer-winning novelist Michael Chabon) are clever and colorful.
9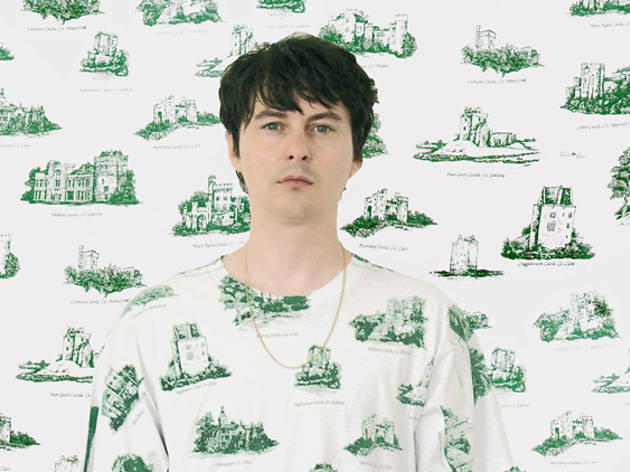 Panda Bear 'Meets the Grim Reaper'
The best Animal Collective stuff has always been Panda Bear's ketamine surfer-boy cuts, and the denizen of Portugal honed his technique on this latest solo album, his greatest offering of children's music for druggies. The sloshing, gurgling loops hypnotize like waves as Noah Lennox overlaps his community choir voice into balmy meditations. Working with Daft Punk seems to have rubbed off on direct (for him, anyway) synth-pop like "Selfish Gene."
8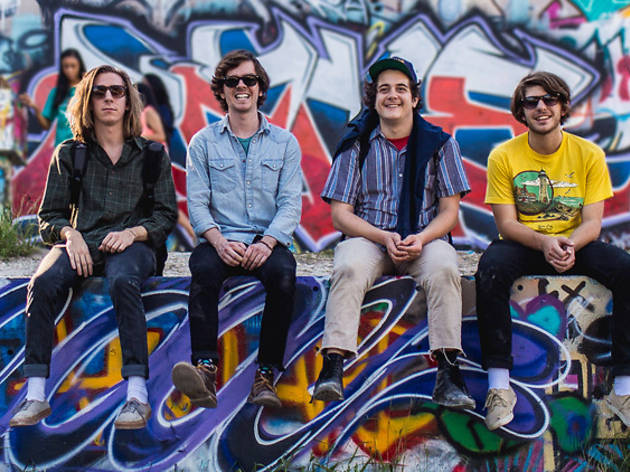 Photograph: Ryan Farber
The Districts 'A Flourish and a Spoil'
This is why bands should not move to Brooklyn or LA. The heart of this stirring sophomore album from four young, fresh-faced Pennsylvanians kids lies in the boredom of nowheresville. The Districts craft relaxed rock as comfortable as worn-in jeans that occasionally switches up into a full-on shred-out. A Flourish and A Spoil works a middle ground between Built to Spill and the Alabama Shakes.
7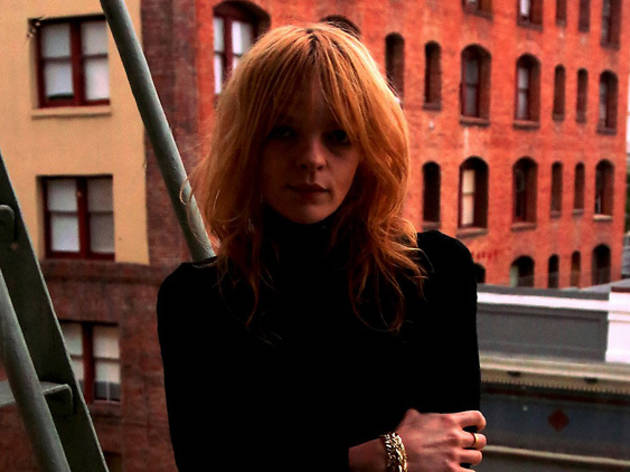 Jessica Pratt 'On Your Own Love Again'
Rain clouds hover over the throwback folk of Jessica Pratt, who adorns her macrame guitar figures with little more than tape hiss. The Californian sings with a bewitching, nasally voice from another time, or from some fantasy land you can only reach via a secret portal in the hood of an old VW Bug. Finding its strentgh in its simplicity, the sophomore album is worth it for "Game That I Play" and "Back, Baby" alone, two tunes that spool in the mind like French films on a Sunday morning.

6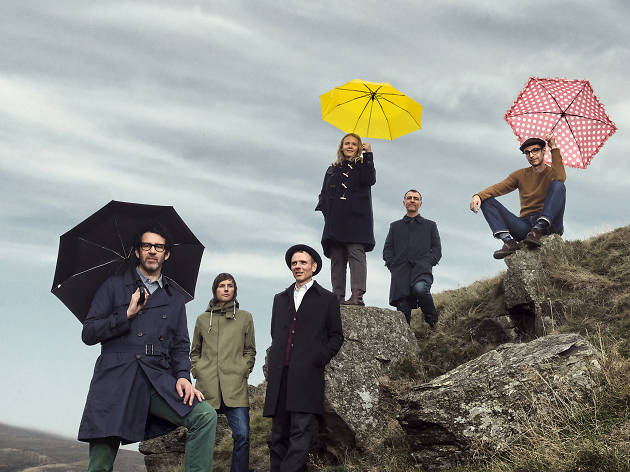 Belle & Sebastian 'Girls in Peacetime Want to Dance'
Pulp reunited a couple years back, yet the cult heroes have been dragging their feet in making a new album. No need, really, as Belle & Sebastian's bright and bold latest is a literary neo-Britpop classic.

5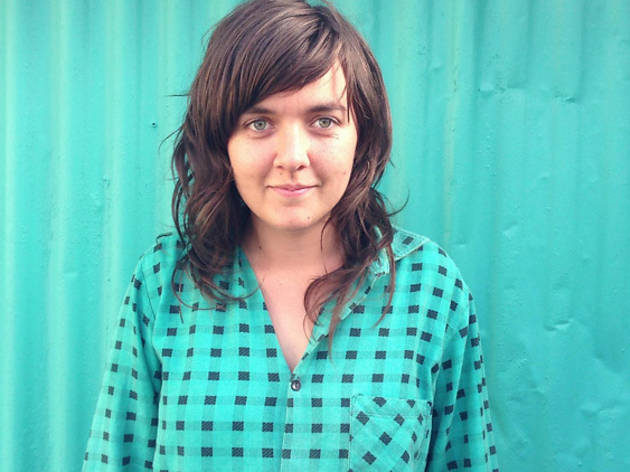 Courtney Barnett 'Sometimes I Sit and Think, And Sometimes I Just Sit'
So much of the rampant '90s revivalism strikes us as cold, as we lived through flannel-clad grunge and slacker the first time, but there are the rare new artists who mold the raw guitar and rambling prose into something poetic and new. Parquet Courts is one of them, Barnett is even better. The Aussie's lyrically rich debut LP has too many choice lines to pull-quote, like a less obtuse, more Proustian Pavement.
4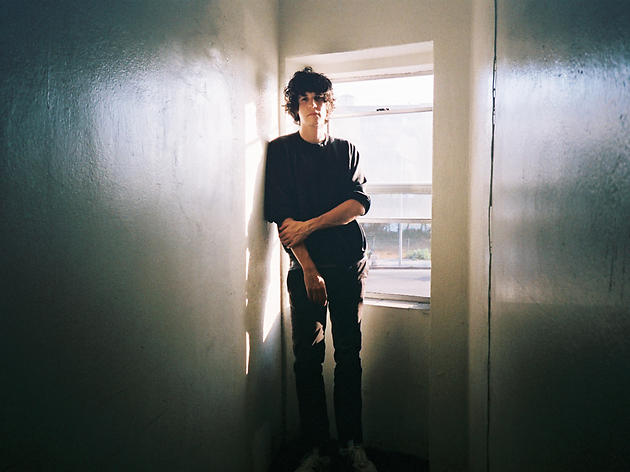 Photograph: Sandy Kim
Like Pratt, Jesso is easy to brand as a pastiche of early-'70s LA pop. Unlike Pratt, this hyped pianist worked with some sexy producers on his record, though the results remain thankfully just as bare. Most ballads here get by on piano and hangdog vocals alone. Comparisons to Randy Newman have been thrown around, which is off, as this tall ivory tapper lacks that biting cynicism and wit. No, these lonely, just-cheesy-enough weepers are better described as Elliott Smith writing a new Cheers theme. It's basic, retro stuff that would fall apart if the dude didn't sing it like every word hurt.
3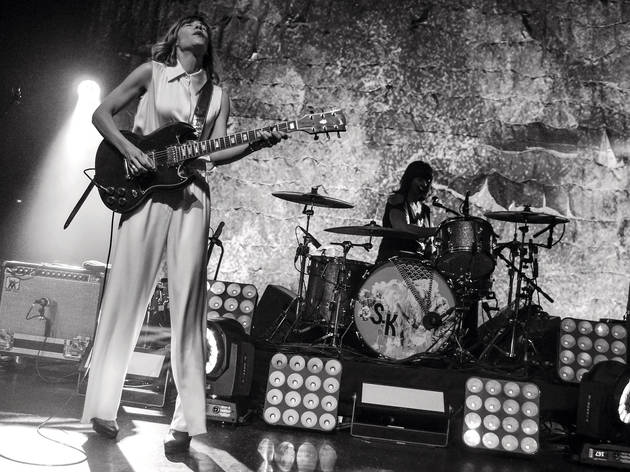 Photograph: Amanda Koellner
Sleater-Kinney 'No Cities to Love'
A decade ago, Sleater-Kinney rode into the sunset on a beast made of feedback. The Woods was the band's heaviest, rowdiest record, and a career peak. This storming comeback betters it by balancing the shreddy volume with equal doses of the jumpy sock-hop hooks found on All Hands on the Bad One. Basically, it's everything the trio ever did well, even counting spin-offs like Wild Flag, condensed into a blast of a rock & roll record with just enough fist-shaking and hip-shaking to honor their political pop-punk past. Who needs a Fugazi reunion?
2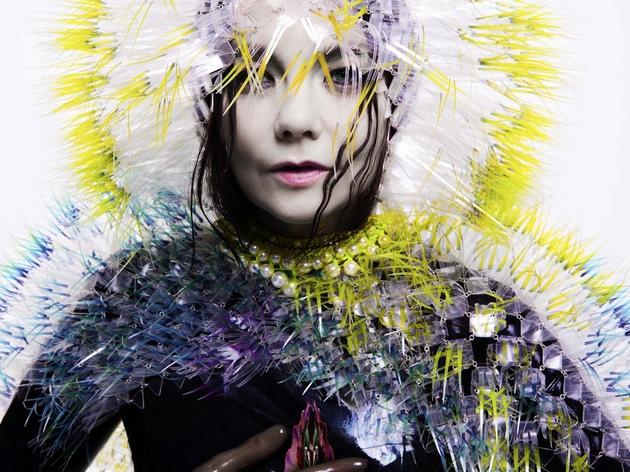 Before making Vulnicura, Björk had two things removed from her, a throat polyp and a domestic partner. Her ninth record then is the obligatory breakup album, one sung with extraordinarily renewed power. It hardly seems like a conscious uncoupling. The Icelandic diva bleeds utter devastation, drenched in strings and despair. It can be bleak stuff—even for a singer who's greatest love song once imagined tossing her body off a cliff with the silverware. But for all the frigid glitch and razorblade rhythms, she blows ample warmth into the tunes with her fire breath and frank lyrics about family and fucking. Still the coolest, then.
1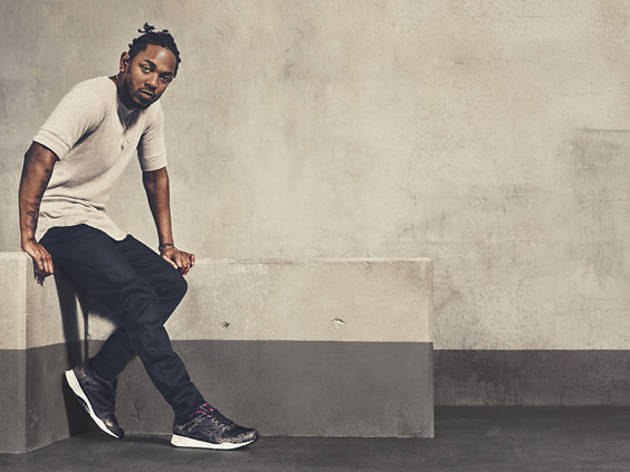 Kendrick Lamar 'To Pimp A Butterfly'
Kendrick Lamar is not a savior, nor a political leader ("I don't give a fuck about no politics in rap"). The hyperbole surrounding the MC's latest immediate classic overlooks the key element of its success. He is a phenomenal, honest rapper who pours every thought and bead of sweat into his songs. It's that simple. For all the cool Sufjan Stevens samples and jazz riffs, that's what makes Butterfly a rarity. The 27-year-old is not aiming for the radio, or comparing himself to Picasso, or striking poses for Parisian street cred. He is giving you a tour of his brain and neighborhood with breathtaking skill, which makes his third album closer to Erykah Badu's dystopian soul—and by extension more hip-hop—than anything else happening in modern rap. It's looong and murky, but in 20 years we will still be listening to it, along with Outkast and Black on Both Sides and Illmatic. The album closes with a great conversation between Kendrick and Tupac. The former reads a poem to his hero and awaits a response… but the record adruptly ends. Who will deliver the response?
The (hopefully) best albums of 2015
Photograph: Charles Petersen
Sleater-Kinney - 'No Cities to Love'
January 20

The second best power trio of the '90s (sorry, Green Day!) reunites. Since the two-guitar attack of S-K has been away, Carrie Brownstein has risen to unlikely fame as a comedic actress and credit card pitchperson. The Portlandia star always split vocal duties with Corin Tucker, but the public might now view her as the leader. That being said, Tucker is the one with the banshee wail. Their last album, The Woods, rocked.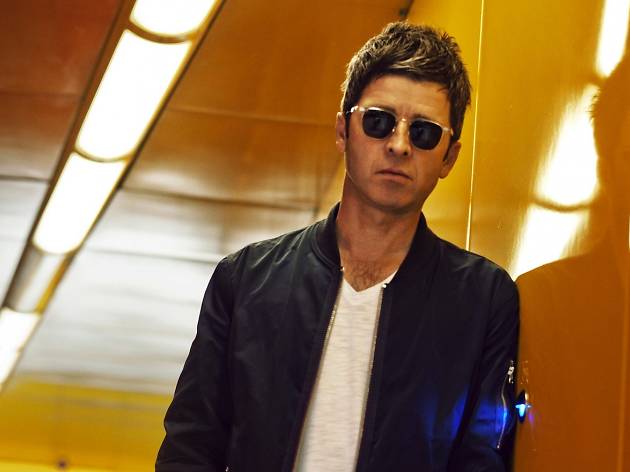 Noel Gallagher's High Flying Birds - 'Chasing Yesterday'
March 3

As much as Noel pretends to hate Liam, we all know the inevitable Oasis reunion is one solo flop away. Thing is, Liam has been the one delivering the flops. Older brother Noel has been doing just fine. He's always proven to be more adaptable to modernity (see his Chemical Brothers collaborations). Still, that Oasis is totally reuniting someday. Let's say 2016.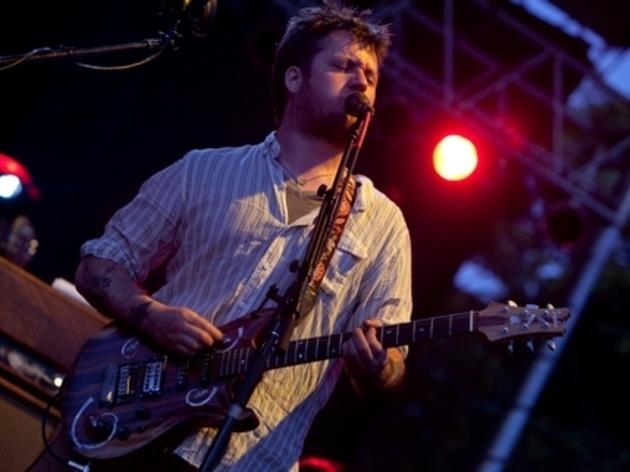 Modest Mouse - 'Strangers to Ourselves'
March 3

Eight years have passed since the last Mouse album, which makes this return feel like a quasi-reunion. In the interim, Isaac Brock and crew were reported to be working with Big Boi and Krist Novoselic. But don't count on a hip-hop grunge record (though that description can be oddly apt at times for this group). We expect more nautical-themed howling and Tom Waitsian junkyard new-wave. The poppy "Lampshades on Fire" is out now.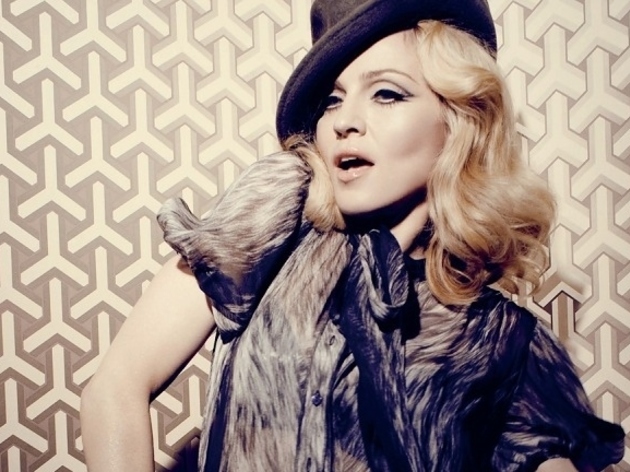 © Madonna 2012
Mar 10
The Queen of Pop has faced as many leaks as Sony in the past month. Hackers have dropped demos from Madonna's 13th studio album, making it seem pretty unlucky so far. Some of those in-progress tracks were surfing the post-Avicii folk-EDM wave, unfortunately, but she swears those were rough. A good portion of the record is now available on iTunes, and while "Living for Love" is her best single in ages, honestly the house-heavy demo was more lively.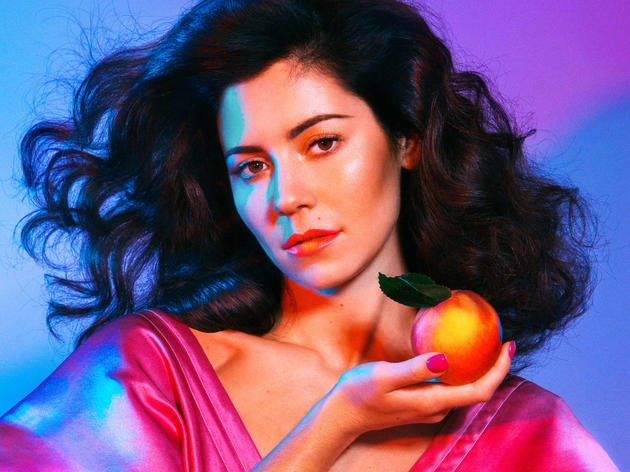 Marina and the Diamonds - 'Froot'
April 7

Like Charli XCX, this Brit is poised to finally blow up in the States. (Both opened for Coldplay at United Center on the Mylo Xyloto tour in 2012.) There's a lot more Kate Bush in the DNA of Marina Diamandis than in her peers. That has made the pop singer a critical favorite, but is she too smart for the room in America?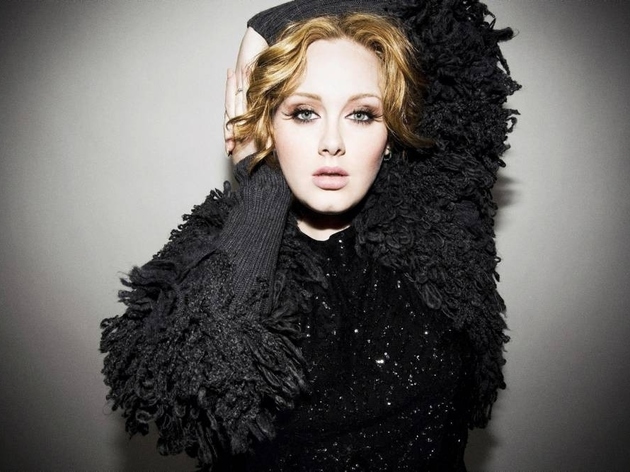 TBA
This is without a doubt the most anticipated album of the year, if not decade, especially for her record labels. The XL and Columbia accountants budget their entire business around the only bankable blockbuster who's name is not Taylor Swift. The mega-pipes diva has been rumored to be collaborating with everyone from Phil Collins to Damon Albarn on this follow-up to the 30-million-selling 21. No pressure.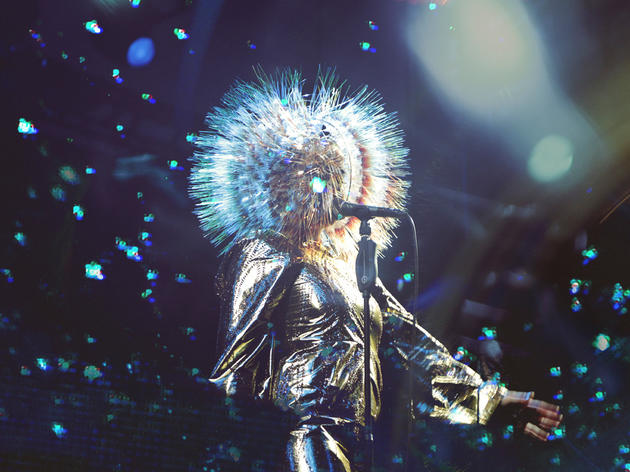 Photograph: Tonje Thilesen
TBA

It's cute how critics compared FKA Twigs to Björk, but let's be real. There is only one Björk. The Icelandic icon has a throat, imagination and chutzpah beyond compare. In October, the 49-year-old annouced her ninth album would be out in 2015. She has been working with Venezuelan beat futurist Arca—who, yep, most recently worked with FKA Twigs.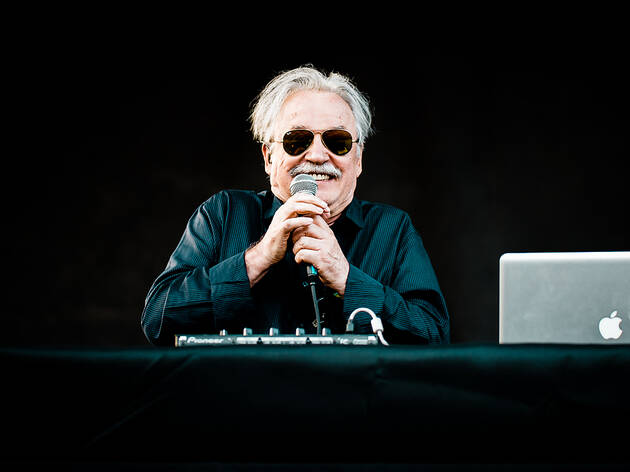 Photographer: cousindaniel.com
Giorgio Moroder - '74 Is the New 24'
TBA

The statement of the album title remains dubious, but this septuagenarian disco pioneer has proven to have some life in him yet. Daft Punk recharged his career, but the Italian is only as good as his collaborators these days. Here, he is teaming with Britney Spears, Sia, Charli XCX, Kylie Minogue, Foxes, Matthew Koma and more on a chart-seeking pop album.
© New Order
TBA

After parting ways with seminal bassist Peter Hook, the new-wave gods appeared over. But New Order has pushed onward, bringing keyboardist Gillian Gilbert back into the fold, sounding surprisingly vital at festivals and on tour. New tunes like "Singularity" and "Plastic" fit right in next to the classics. The band has denied rumors of working with producer James Murphy, but we hope that's a smokescreen. It would be an inspired pairing of heroes and disciple.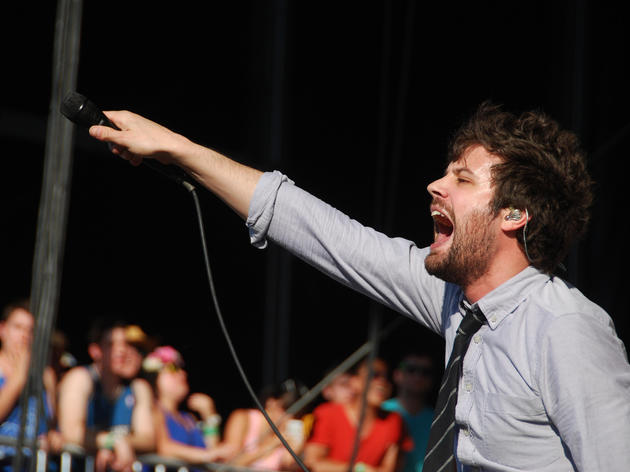 Photograph: Michael J. Chen
Spring

Michael Angelakos, a Brian Wilson for the digital age, completes a trilogy of sorts with an emotional album of love, happiness and marriage. After writing tunes for pop singers, his hook-crafting chops are sharper than ever, and that inimitable falsetto is out front over giddy electronic pop, funk and R&B.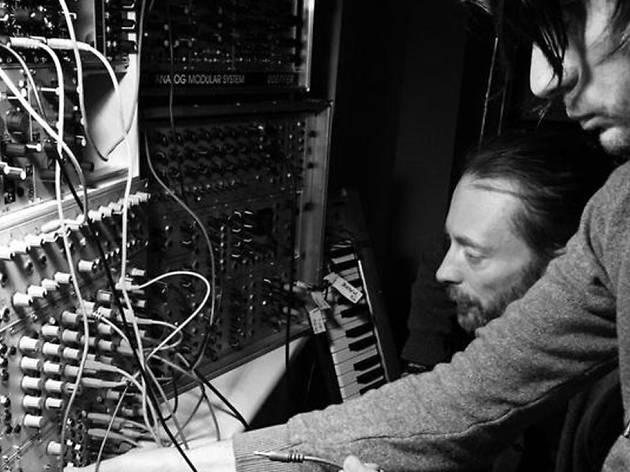 TBA
Producer and quasi-member Nigel Godrich recently posted this image of Thom Yorke and Jonny Greenwood fiddling with an anitque synthesizer, proving the band are at work on its ninth album. Little else is known, aside from the fact that the record will be a new direction, gorgeous and it'll appear online out of nowhere.