We've officially reached the phase of lockdown where cooking is no longer fun. Thankfully, a bunch of Chicago restaurants just reopened for takeout and delivery, allowing us to take the night off and support local businesses.
RECOMMENDED: Our complete guide to the best delivery and takeout in Chicago
Why the sudden surge of restaurants reopening for carryout business? With the Illinois "stay-at-home" order still in effect, many Chicago restaurants don't have another option. There's also the fact that restaurants and bars that have received PPP loans (paycheck protection program) must use them, with 75 percent of cash going to keeping staff on.
That's all to say that showing local support—whether that's ordering delivery or buying merch—is more essential than ever before. Put down the spatula and take a look at the latest restaurants to join Chicago's takeout scene.
Avec
Nothing compares to dining at this buzzy West Loop stalwart, but knowing that we can get the chorizo-stuffed, bacon-wrapped dates for takeout is an acceptable consolation prize. Check out all of Avec's to-go options, from hearty family meals and cocktail kits to classic menu items.
Bellemore
Chef Jimmy Papadopolous is back in the kitchen with a range of healthy bowls and indulgent eats—from grilled curried carrots and avocado over quinoa to a stacked chicken sandwich with fire-bird paste—all available for pickup.
Big Star
Both the Wicker Park and Wrigleyville locations of Big Star are open for pickup and delivery, making it easier than ever to get your hands on crispy fish tacos, creamy guacamole and tequila-spiked margaritas. Now, if only we could order a side of patio vibes.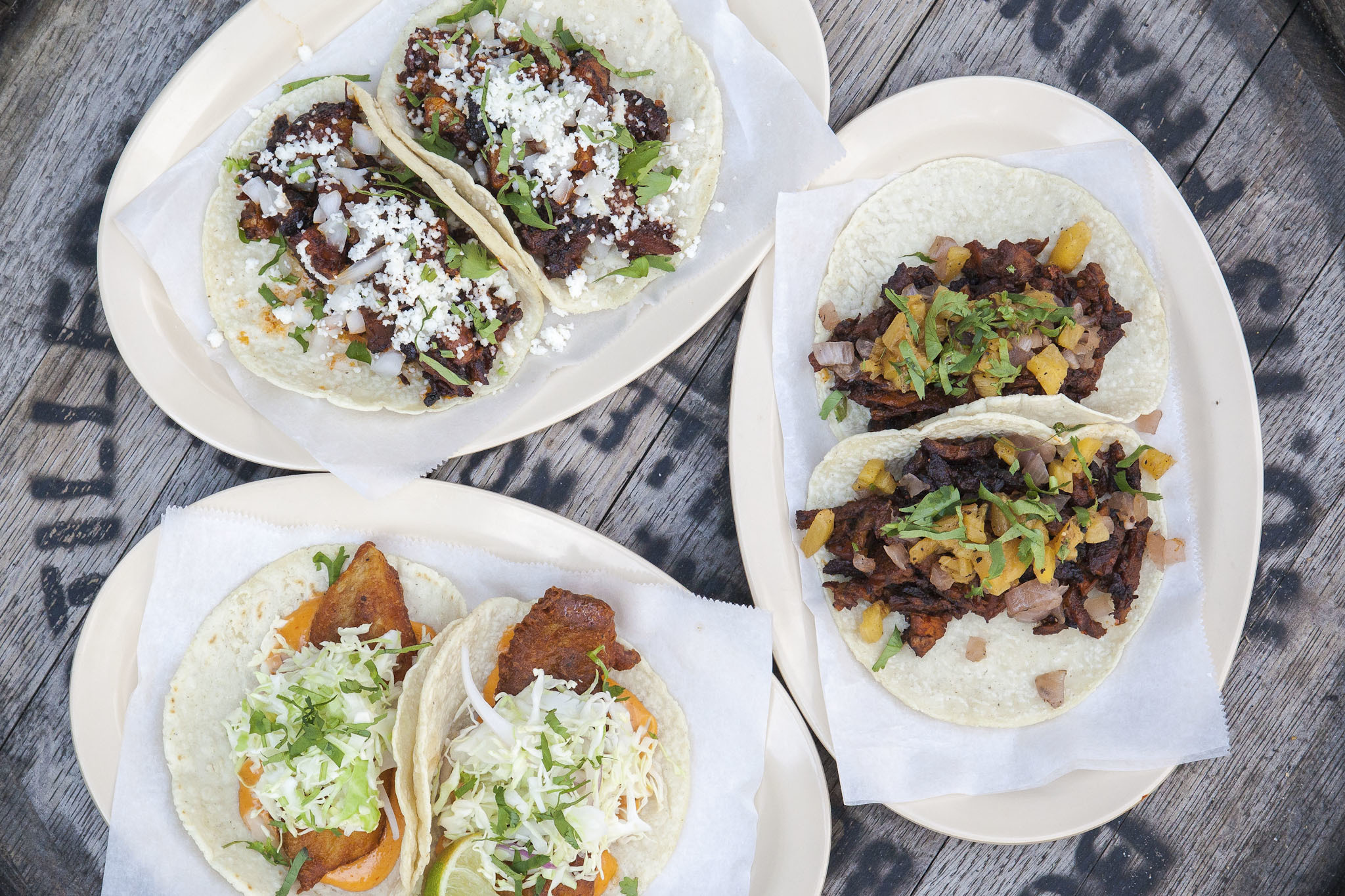 Brown Sugar Bakery
If you're celebrating a birthday or you just want to drown your sorrows, cake is in order—specifically, Stephanie Hart's vanilla and caramel four-layer confection, which is now available for curbside pickup at the 75th Street location.
The Dawson
This River West spot is playing host to Gage Hospitality Group Kitchen, a pop-up experience featuring menu items from the group's best restaurants, all available for curbside pickup and delivery. Mix and match the Gage's scotch egg with Beacon Tavern's cheddar biscuits and the Dawson's chicken-fried lobster.
Del Seoul
No one does Korean fusion quite like Del Seoul, with its sesame chili shrimp tacos, bulgogi banh mi and kimchi fries. Lucky for us, the full menu is once again available for pickup and delivery. Upgrade your order with a boozy beverage—cans of spiked seltzer and beer are available to go.
Dos Urban Cantina
Husband-and-wife team Brian Enyart and Jennifer Jones Enyart are back with two family meals available for pickup—choose from pork carnitas with all the fixings or tamal azteca, a.k.a. Mexican lasagna. Both include one of Jennifer's famous desserts, so the toughest decision of all is chocolate cake or tres leches?
Dove's Luncheonette
Bring this Tex-Mex diner's feel-good vibes home with pickup family meals, meal kits and à la carte menu items. And yes, the famously indulgent chicken fried chicken with chorizo verde gravy is on the menu.
Elske
Michelin-starred Elske is offering takeout for the very first time, with a new menu every week prepared with love by chefs David and Anna Posey. Up first, the couple leans into the restaurant's Scandinavian roots with Swedish meatballs served with gravy and tart cherry jam, mashed potatoes, cucumber salad, dinner rolls and chocolate layer cake.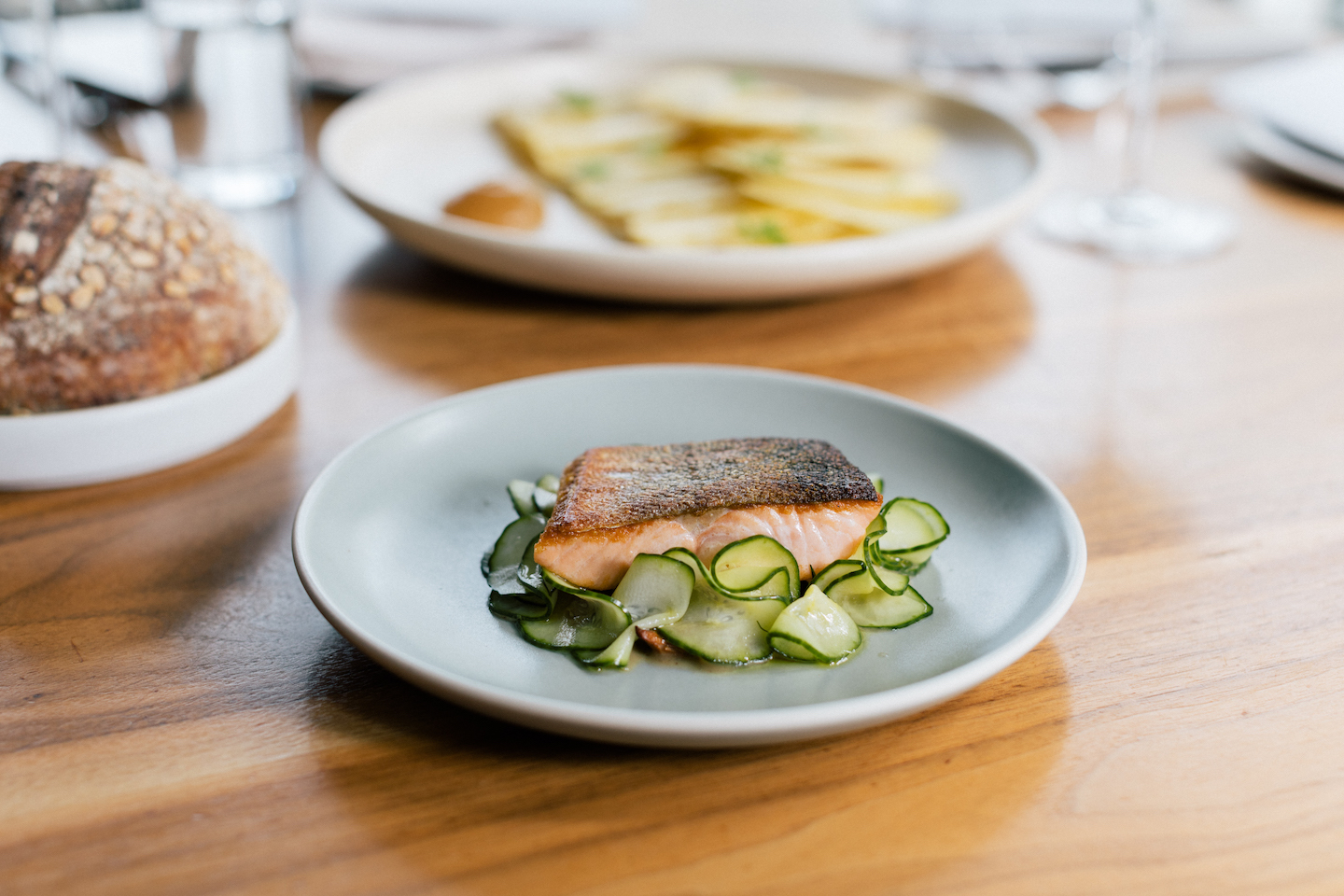 Federales
No, this raucous West Loop hang hasn't found a way to transport its ice shot glasses to your doorstep, but there's still plenty to choose from for takeout and delivery, including chicken tinga tacos, guacamole, queso dip and a southwest salad.
Gadabout
This Andersonville eatery wants to take your taste buds on an adventure, even if you can't leave the house. Its passport-themed meal deals include a slew of shareable dishes, like chicharrones and beef bulgogi-pineapple kimchi.
Gaijin
There aren't many restaurants in Chicago that offer okonomiyaki to go, but you can get your fix from this West Loop shop from renowned chef Paul Virant—he's even got special instructions for properly reheating the dish.
Kuma's Corner
Kuma's to-go lineup includes 13 burgers, like the fan-favorite High on Fire with Sriracha hot sauce, roasted red pepper, prosciutto, pineapple and sweet chili paste. You can even toss in BBQ pork fries, buffalo chicken tenders, and the fully loaded mac and cheese.
Le Sud
Feeling fancy? Feast on grilled Denver steak, trout almondine and crème brûlée when you order from Le Sud. But we buried the lead: The restaurant's wine list is 50 percent off, so stock up for a rainy day.
Longman & Eagle
The crew at Longman rejiggered its takeout offerings to focus on Midwestern comfort food—which is dandy in our book. Expect double-patty butter burgers, cornmeal-crusted whitefish, plenty of Wisconsin beer sauce and brown butter chocolate chip cookies, all available for delivery.
Mi Tocaya Antojería
Shop a selection of familiares, or shareable family meals, like carne asada or pollo con mole negro—both served hand-pressed heirloom tortillas. New beverage director Roger Landes offers three cocktail kits: margarita, scotch highball and paloma.
Molly's Cupcakes
The West Loop outpost of this cheerful cupcake shop reopens for business on May 22, which means you can get frosted confections delivered straight to your door whenever your sweet tooth demands it.
Monteverde
West Loop pasta palace Monteverde is back in action with a hit list of à la carte menu favorites as well as family-style take-and-bake meals for a heartier dinner experience. Virtual diners can also stock up on some of chef Sarah Grueneberg's favorite pantry staples, dried pastas and sauces from the Mercato. Toss in a bottle of wine or a cocktail kit while you're at it, too!
Pacific Standard Time
Take the guesswork out of putting a meal on the table tonight with this River North restaurant's family bundles, which come fully loaded with entrees like whole roasted chicken, shrimp linguini and braised short rib. Before checking out, be sure to pack your cart with a few bottles of choice wine.
Piccolo Sogno
If you dreamed of jetting off to Italy this summer, bring the Italian feast to your living room with help from Piccolo Sogno, with bright salads, hand-made pastas, fresh seafood and beautiful regional wines—all available for delivery right now.
Piece Pizza
One of the city's all-time best pizzerias is firing up its ovens in anticipation of your delivery or takeout order. We're big fans of the Honey Butter Fried Chicken pie, with crispy poultry, blue cheese, scallions, buffalo sauce and crunchies.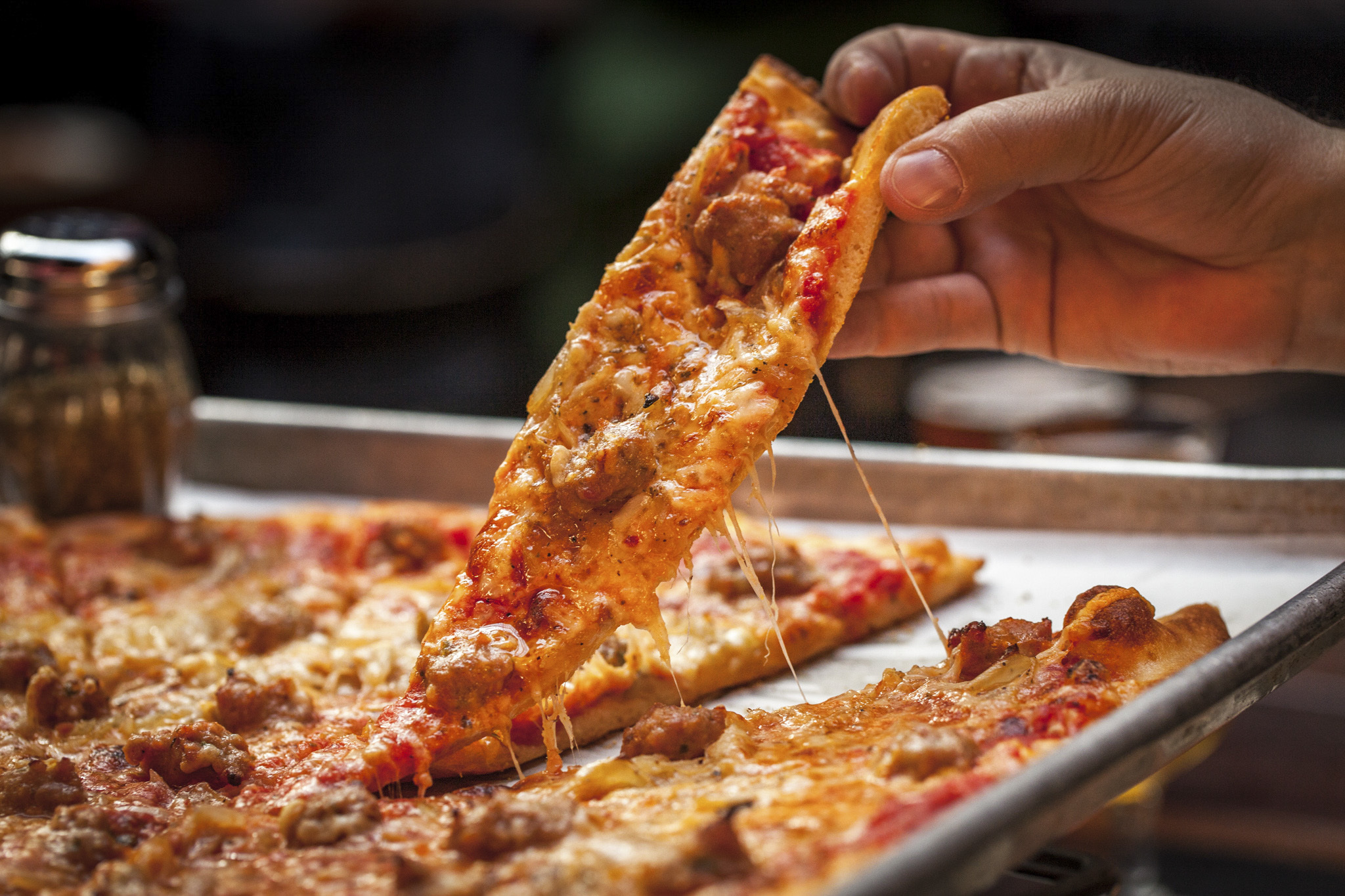 The Publican
This West Loop mainstay is packing up some of its greatest hits in a family meal for four (or two, if you want leftovers). Each bundle includes a whole roasted chicken with summer sausage and frites, a gem lettuce salad, roasted asparagus and carrots and an assortment of cookies and dessert bars.
RPM Seafood
Lettuce Entertain You's newest restaurant opened just before lockdown, so there's a good chance you haven't yet dined at the riverfront property. RPM Seafood is offering carryout three- and four-course menus for two that include goodies like cheesy focaccia bread, Amalfi lemon rigatoni, spicy miso black cod and peanut butter pie.
Shokran
Located in Irving Park, this traditional Moroccan gem just relaunched its carryout and delivery program, allowing you to fill your home kitchen with sweet lamb couscous, spicy garlic shrimp and lamb Marrakech.
Tied House
Whether you're craving a breakfast burrito, a stacked cheeseburger or a damn good kale Caesar, Tied House's expansive delivery menu has something for everyone under your roof. They've even got a selection of take-and-make cocktails from neighboring concert venue, Schubas.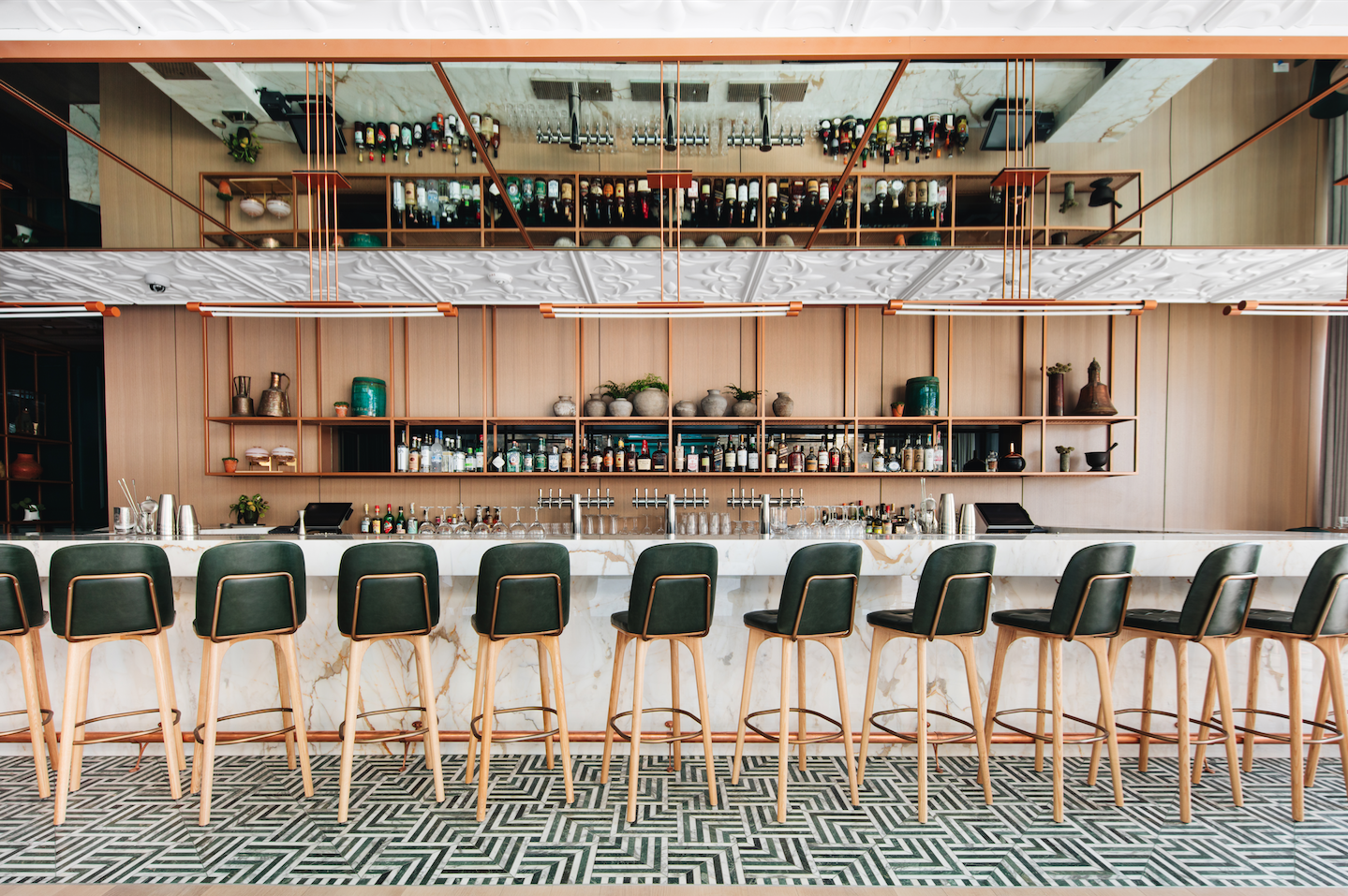 ---



Time Out's Love Local campaign is supporting out-of-work hospitality professionals in Chicago. Find out how you can lend a hand to the people who make our city great.
---
Most popular on Time Out
- Here's exactly how Gov. Pritzker plans to reopen Illinois
- 11 things you might not know about the face-covering requirement in Illinois
- The Shedd Aquarium celebrates its oldest sea otter's birthday with seafood cake and live music
- How to buy face masks from local Chicago businesses
- When will Chicago bars reopen? The answer is more complicated than you'd expect.