Whether you're sober, observing Dry January or simply trying to cut back on your alcohol consumption, there's no need to give up cocktails—not the spirit-free variety, at least. Bars and restaurants throughout Chicago have been adding booze-free mixed drinks to their offerings for years, and now there seems to be more zero-proof options available throughout the city than ever before. From mocktails that emulate a hot toddy or a gin and tonic to original creations that make use of interesting ingredients (fermented mushrooms, mustard seed or a spirit-free Fernet), you don't have to sacrifice flavor if you're looking for something non-alcoholic to drink. Whether you're headed to a Chicago cocktail bar or one of the best restaurants in Chicago, here are some delicious non-alcoholic cocktail recommendations.
One of Chicago's premiere tiki bars has added the non-alcoholic Con Artist cocktail to its menu, using a tea made with Costa Rican cocoa nibs and Chinese five-spice to create a drink that balances sweetness with bitterness.
Chef Joe Flamm calls the cusine at his West Loop restaurant "Adriatic drinking food," but you don't necessarily have to imbibe. Rose Mary is offering two cocktails made with Seedlip Garden non-alcoholic spirits: the fruit- and rosemary-focused Thorn Free, and the a honey, grapefruit and ginger beer concoction called Zenzero (both $12).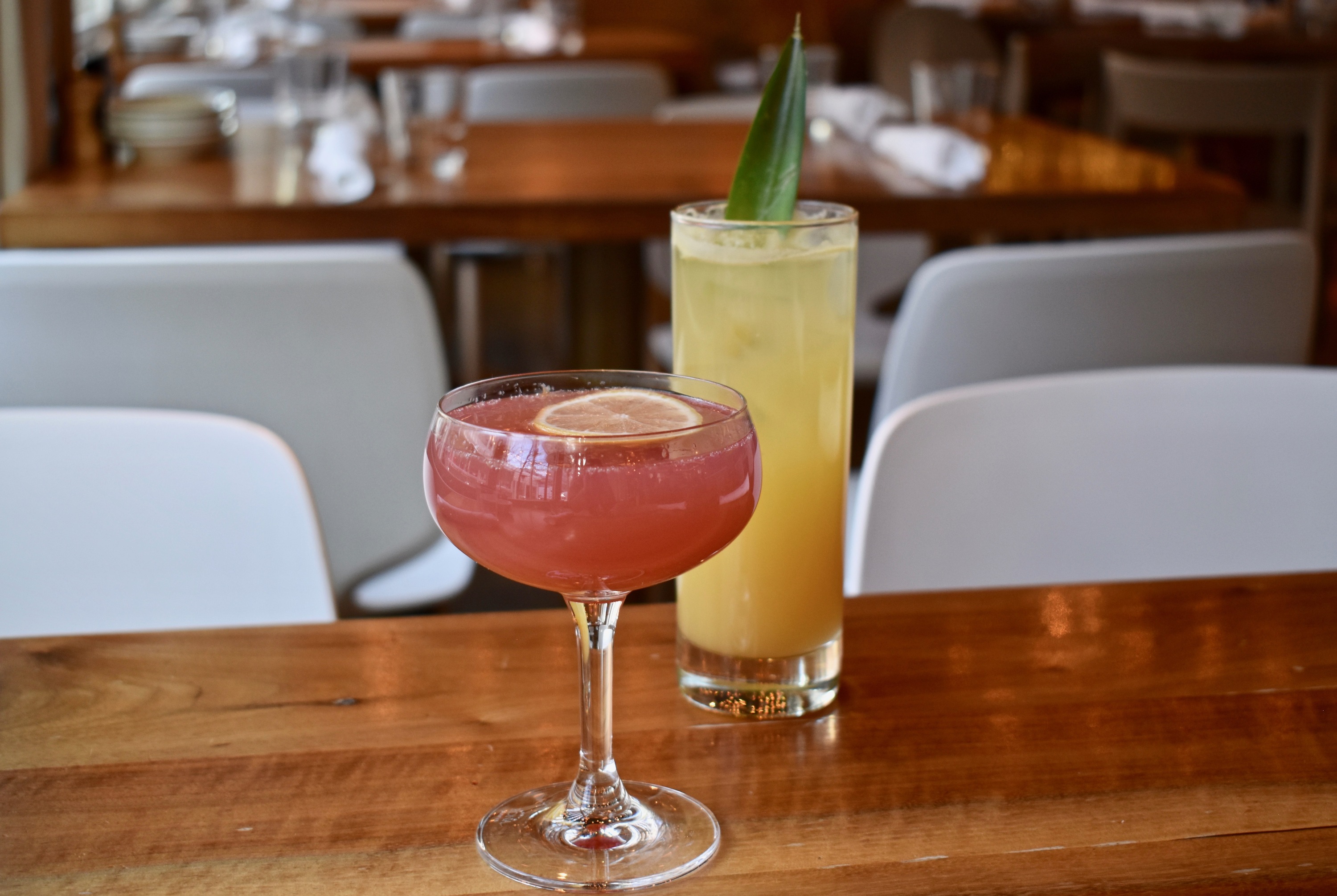 This River North Mediterranean serves a pair of fruit-forward, effervescent mocktails to accompany dishes like spicy hummus and lamb kefta kebabs. Cool down with the Pineapple Ginger Soda or a Pomegranate Backsplash, made with lemon and orange.
Head to this year-round rooftop in the Loop for non-alcoholic cocktails inspired by South American flavors, including the Chicha Morada (purple corn, apples, pears, pineapple, cloves, cinnamon and lime) and a blueberry green tea lemonade that's been dubbed the LaSalle Arnold Palmer (both $8).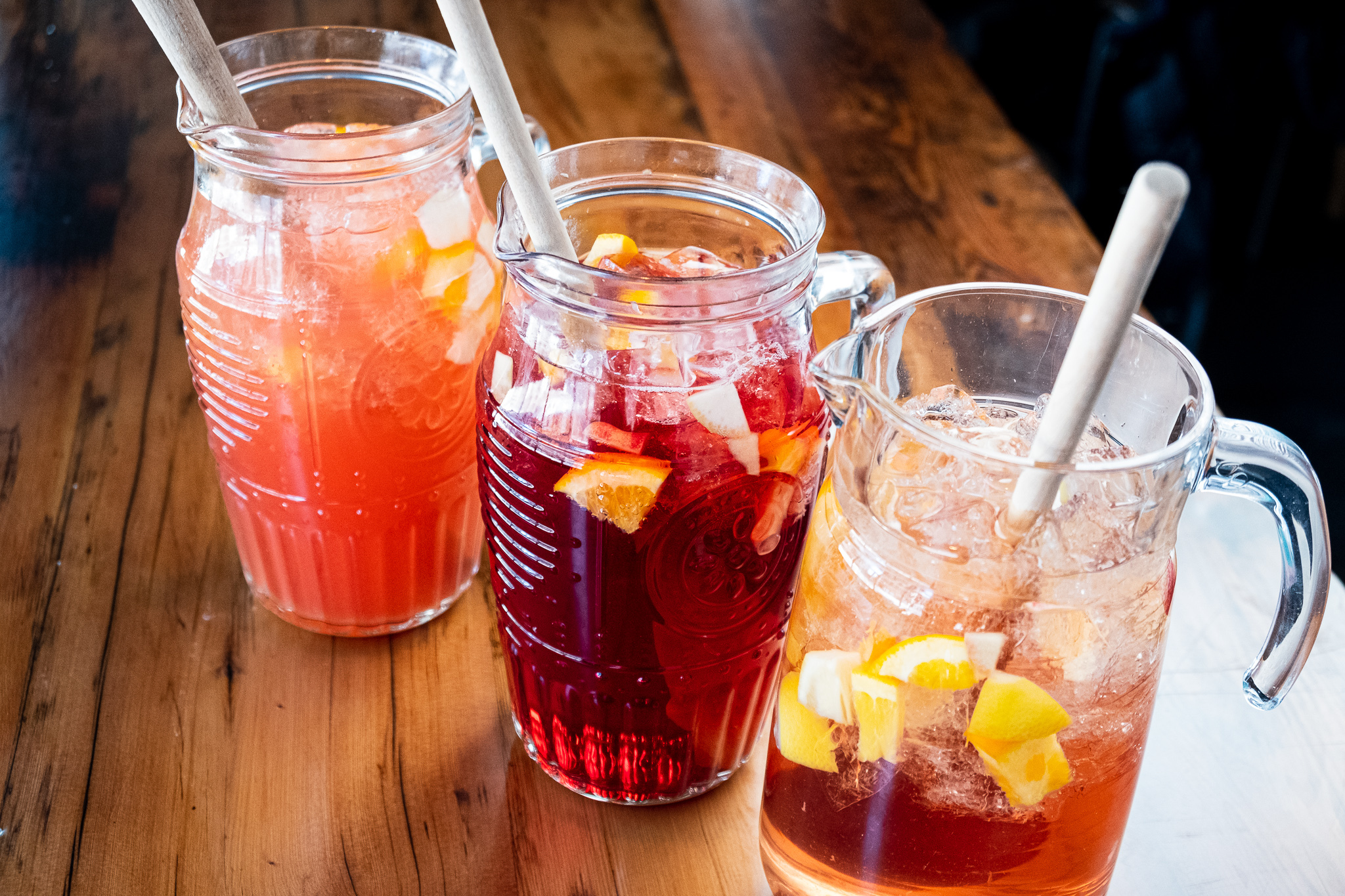 Prefer a sangria-inspired drink, sans booze? This River North tapas destination has a Virgin Sangria as well as a Virgin Mojito on the menu throughout January for just $7.
The "Darling, You're Drunk" menu at this Andersonville newcomer offers seasonally-appropriate zero-proof options like a Hot Toddy made with apple cider and lemon, plus several concoctions made with DhosSpirits Bittersweet (a non-alcoholic alternative to Aperol).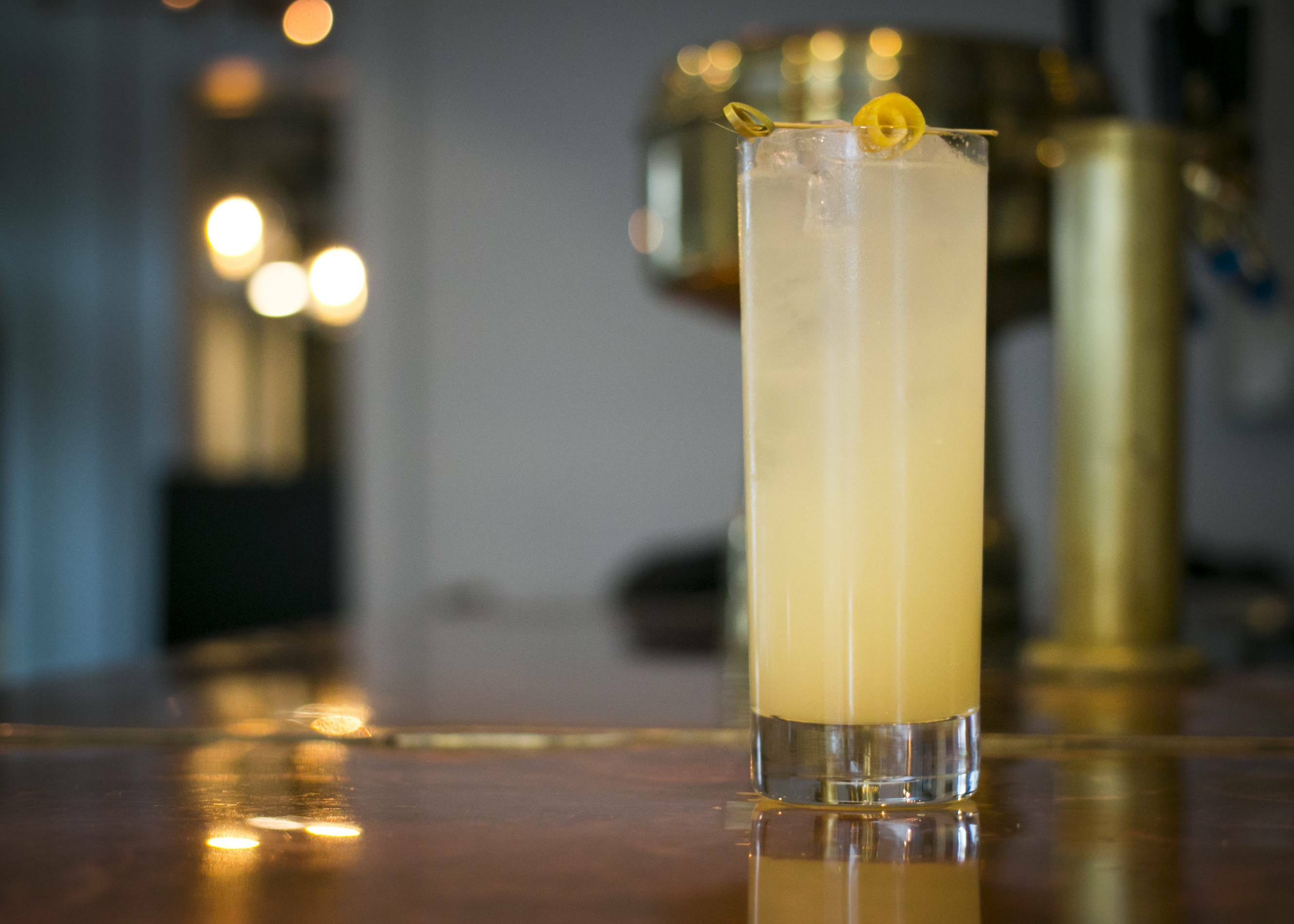 Pair Virtue's Southern-style cooking with a light and breezy Hummingbird cocktail ($6), which combines basil and bitter lemon flavors for a refreshing booze-free tipple.
The cocktail menu at the Japanese-inspired West Loop bar Kumiko features an impressive selection of what bartender Julia Momosé calls "spiritfrees," which employ a variety of ingredients for drinks that are just as elegant as their boozy counterparts. Choose from umami options like the Uméboshi Swizzle (shiso-pickled umé, brown rice vinegar, lemon, Japanese seven spice; $15) or keep things zippy with a Verve (sanshō, yarrow flower, pepper, mustard seed, sweet osmanthus, smokey ginger ale, sparkling Mikan juice; $16).
You won't miss the booze when you're drinking from Billy Sunday's thoughtfully-composed spirit-free menu, which includes appealing drinks like the cantaloupe, vanilla, mint, passionfruit and green tea-infused Cloudbusting ($10) and El Vacio ($12), made from black fig, coffee, honey, citrus oils, orange juice and house-made, spirit-free Fernet.
You might not be able to enjoy the summer sunshine right now, but the views from Cindy's Rooftop are just as nice this time of year with a sophisticated zero-proof cocktail in hand. We're especially interested in the CB+T ($12), a coffee tonic that pairs extra-smooth Kyoto Cold Brew with tonic water and cane sugar.
Looking for a speakeasy experience? The Drifter's rotating selection of cocktails, which come printed on custom-made tarot cards, include spirit-free drinks like Sally From The Valley ($11) made with passionfruit, citrus, lemongrass and soda.
While you can't order it by the bowl, Thalia Hall's subterranean punch bar does offer a booze-free option called Grapefruit Grove ($6), combining the citrus juice with piloncillo (a.k.a. Mexican brown sugar), cinnamon, orange and Italian orange soda.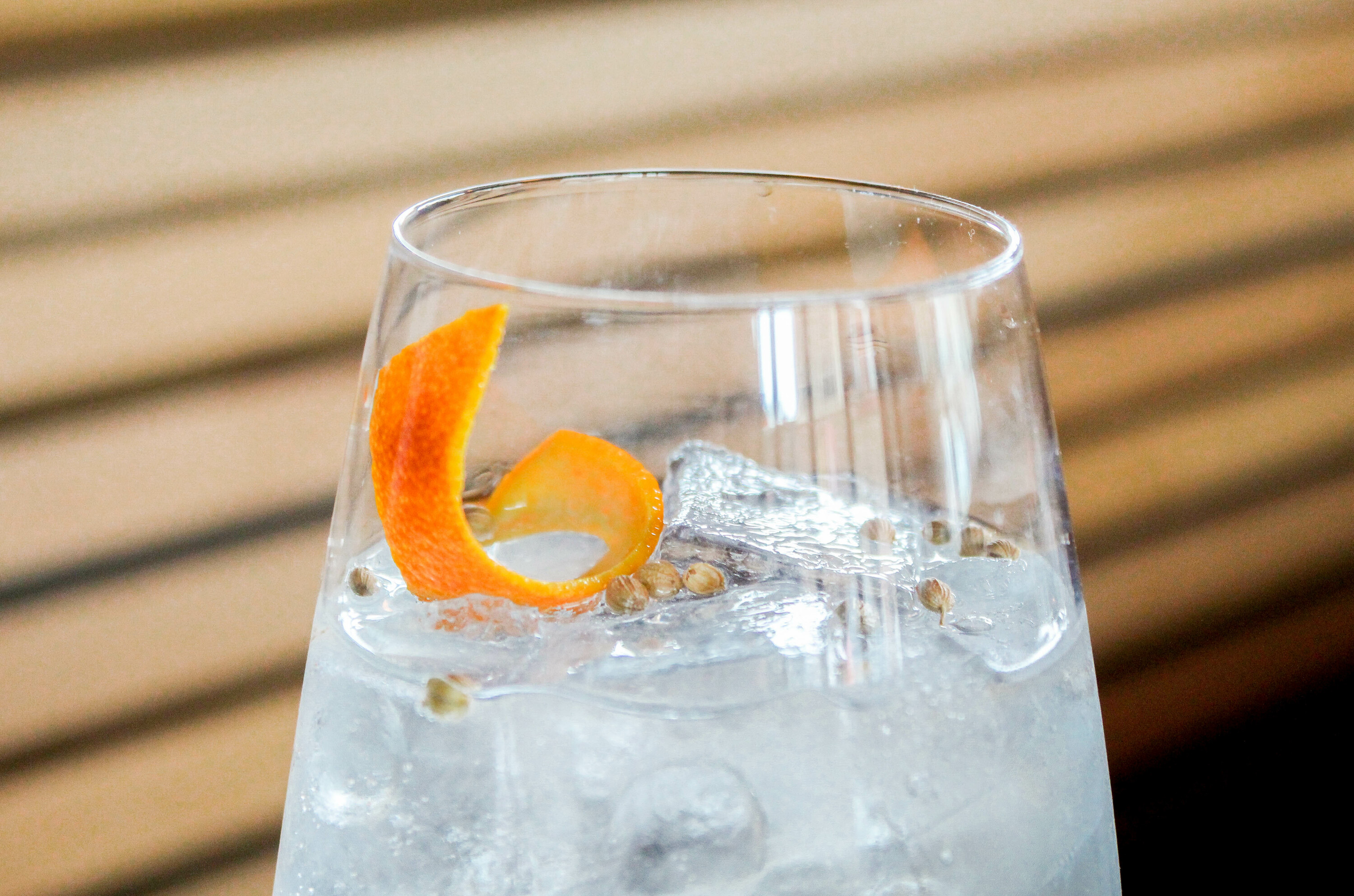 Round off your orders of gyros and octopus at Andros Taverna with a Cucumber & Soda, a light, somewhat gin and tonic-adjacent drink made from Seedlip Spice, cucumber, lime, tonic water and simple syrup.
There's no spirit-free cocktail in the city quite like the Mushroom Sour at Daisies, which uses fermented mushrooms, lemon and egg whites to create a somewhat savory drink. if that sounds a bit too strange for your tastes, there's also the Day Vision, made with fennel, orange juice and carrot juice.