25 reasons to love Time Out Market Chicago
There are tons of reasons to fall in love with Time Out Market Chicago—allow us to count the ways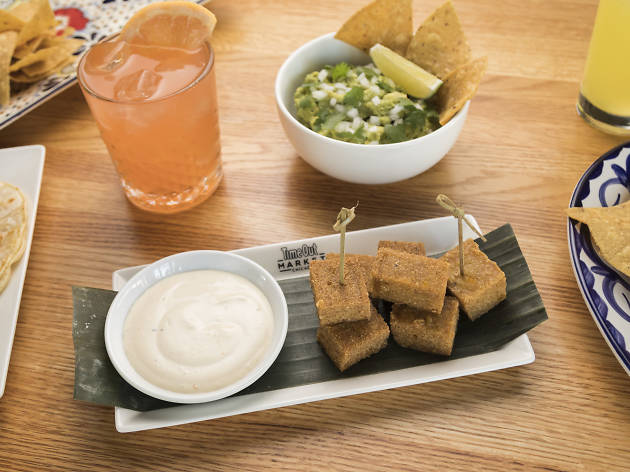 We've always prided ourselves on guiding Chicagoans to the top food and drink experiences in town, from greasy spoons and fancy-pants hot spots to PBR-slinging dive bars. Now, we're uniting the best of the city under one roof at Time Out Market Chicago (916 W Fulton Market). The 50,000-square-foot, three-floor destination is home to 19 of the best restaurants in Chicago, plus three bars, a demo kitchen, a hip event calendar and a rooftop terrace with sweeping vistas.
The idea for Time Out Market was born almost 4,000 miles away, in Lisbon, where our editors gathered the city's top restaurants into one massive venue. The food-filled epicenter has since become the city's most visited attraction, and in the past year alone, we've opened Time Out Markets in Miami, New York, Boston and Montreal. Read on for a taste of what you can enjoy at Time Out Market Chicago, open now in the West Loop.
How we do what we do: Every month, our editors and critics trawl the city in search of the best restaurants and bars. When we review spots, we show up unannounced and pay our own way to keep things honest. That far-reaching, in-depth knowledge has helped us to curate a dream-team lineup of chefs and bartenders for Time Out Market Chicago. We've invited the top pros to join us in our kitchens (and shake up cocktail recipes in our bars) so that you always get the best of Chicago under one roof. If it's great, it goes into the magazine; if it's unmissable, it also goes into Time Out Market Chicago.
Here's why you'll love Time Out Market Chicago