Where to take your out-of-town friends in Chicago, according to Tastemakers
Forget the Bean and take your visitors to these Tastemaker-approved spots instead.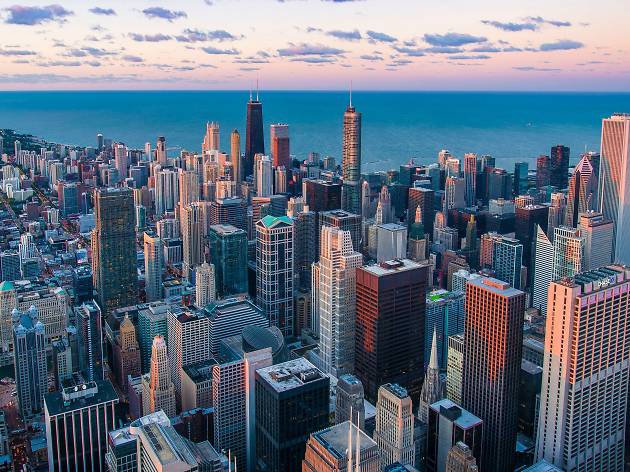 One of the toughest parts of having friends visit from out of town is plotting out the perfect Chicago itinerary. It's hard to show off everything you love most about the city in a short amount of time. And of course, you have to toss in a few top attractions for good measure. We turned to our trusted Tastemakers to collect vetted recommendations. They came through with bars, restaurants, bike rides and neighborhood strolls. Here's where to take your out-of-town visitors in Chicago.
"Lincoln Square and Ravenswood for a walking tour of their small shops, diverse restaurants, historic landmarks and adorable rooftops." —Hilary Mikulich
"I'd head to Logan Square. First we'd get a bite to eat at Table, Donkey and Stick. Next, we'd walk over to Parson's for a drink to enjoy the beautiful weather while it lasts. Then we'd go to Estereo to get the night going. After [that], I'd take them to Spilt Milk for incredible cocktails. Finally, we'd end with a nightcap at Todos Santos." —Jyoti Gill
"I rent Divvy bikes and [head] south and end at Promontory Point in Hyde Park. It's quite an underrated destination with incredible views." —Ben Pisik
"Rooftops, rooftops, rooftops: The J. Parker on top of Hotel Lincoln is the perfect way to introduce your out-of-town pals to Chicago. And if they really want to do something touristy, Chicago Pizza and Oven Grinder Co. is a short walk away." —Nicole Long
"Chicago has a fabulous brunch scene, so I would start the day by taking my friends to Fremont [for] all-you-can-eat boozy brunch. With bottomless mimosas and a DJ spinning top-40 tunes, it's a fun and high-energy scene. For Chicago newbies, an architectural boat tour would be a great way to see and hear about the city's historic landmarks." —Kanchan Garg
"The one spot I'd insist on is Moneygun. It's an intimate yet lively cocktail lounge with speakeasy vibes. Logistically speaking, [it's] within walking distance to the heart of West Loop and near the expressway, so it makes for a convenient spot for beginning, continuing or ending a night out." —Priyanka Das
"I am actually taking some out-of-town visitors to Tilt at 360 CHICAGO tonight. After that, we will probably hit up Chicago Pizza and Oven Grinder Co. More than likely, we'll probably wind up at the diviest of dive karaoke bars, Hidden Cove." —Heather Payne
"I tend to take my friends to rooftops. Cindy's and LondonHouse are always go-to places. And then some type of patio if the weather is nice, like Parlor Pizza in the West Loop. In the winter, we will typically go to cozy bars or resturants that have fireplaces, like The Dawson or Frontier." —Marissa Auslander
"I always like to show out-of-town friends a good brunch in a fun neighborhood, and all of Bongo Room's locations hit the mark on both counts! An order of the white-chocolate caramel pretzel pancakes is a must." —Jill Failla
"My favorite place to take out-of-town guests is m. henry in Andersonville. Their serene sunlit patio is perfect for someone who's still jet lagged, and their breakfast options are as filling as they are fresh. My go-to is Jorge's Drunken Eggs, which is a great start to a day of touring around Chicago." —Carolyn Moore