Rijeka travel guide
Discover the city with our Rijeka travel guide, and find the best things to do, hotels, restaurants, bars and more...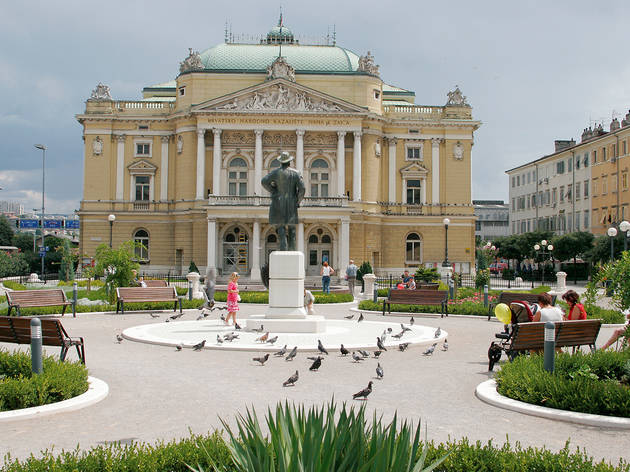 Croatia's third-largest city with a population of 150,000, Rijeka has a busy port that handles ten million tonnes of cargo and a quarter of a million passengers, many heading to nearby resorts. It's a nice place for a week's city break, during which you can enjoy Rijeka's fascinating history, great restaurants and kicking year-round nightlife. This is not a tourist-oriented city, which is part of its charm: in Rijeka you will be dining, drinking and dancing with locals.
RECOMMENDED: More great travel destinations in Croatia.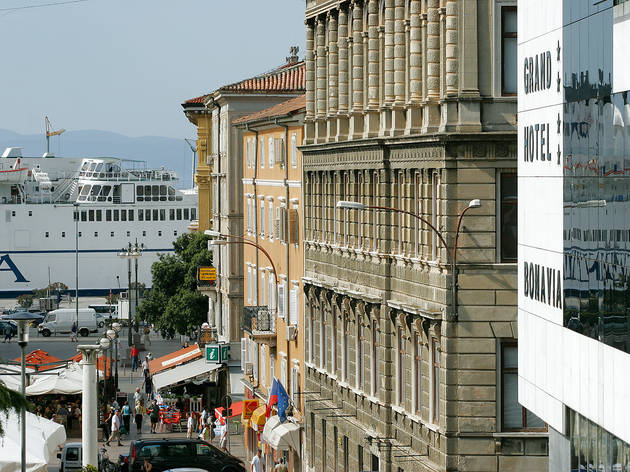 Rijeka overview
Founded by the Romans, and Habsburg from the 1400s, Rijeka fell under Hungarian control in the late 1700s. The landlocked Magyars built a new harbour, Baroque landmarks and sundry industries, including the world's first torpedo. Much of the city had been destroyed by a devastating earthquake in 1750, so that most monuments predating this year were wiped out; hence the consistently Baroque look in Rijeka's Old Town. Fiume, as Rijeka is still known to Hungarians, had no indigenous Magyar population. When their legitimacy was challenged in 1868, the Hungarians switched papers on Emperor Franz Josef at the signing ceremony, and a majority Slav population endured 50 more years of rule from Budapest. As a result of the indignation expressed in the influential local newspaper 'Riječki Novi List', displaced Dalmatian intellectuals stirred up a groundswell of opinion which resulted in the Declaration of Fiume 1905, a call for a united land of South Slavs. It failed but it helped spread the notion of 'Yugoslavia', one that would come to fruition after World War I. With the collapse of the Habsburg Empire after the war, the Hungarian governor fled his magnificent palace, and in marched Italian patriot, pilot and poet Gabriele D'Annunzio with 200 soldiers to proclaim 'Fiume' as Italian and his own state. Mussolini's men took Rijeka a year later, the Germans in 1943. Rijeka industrialised under Tito, rusted in the 1990s, but recent developments – a motorway from Zagreb, the road bridge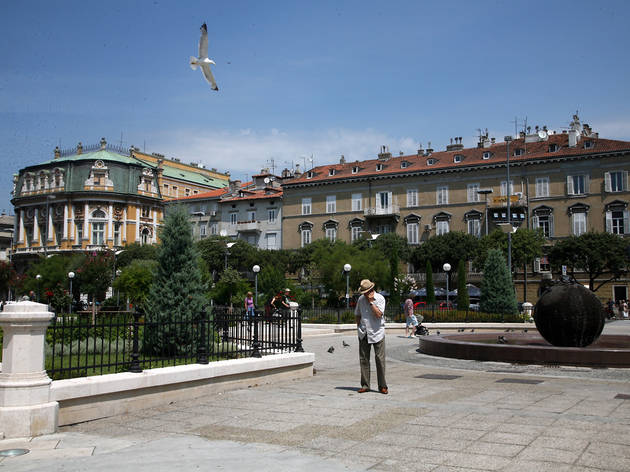 Great things to do in Rijeka
Spending a few hours on the hilltop around Trsat Castle can be pleasant, but if you don't have much time, you can turn left from the canal at Titov trg into Žrtava fašizma to find a handful of mildly diverting tourist attractions. St Vitus' Church stands at the edge of the Old Town. Just above it rises the stately Governor's Palace, commanding a view of the sea; D'Annunzio would have seen the battleship sent by Rome in 1920. Exhibits belonging to the History & Maritime Museum here are overshadowed by Alajos Hauszmann's sumptuous state rooms. Next door, the City Museum contains modest exhibitions in a two-floor space. Overlooking these two buildings is the Natural History Museum, with a modest aquarium and a pleasant botanical garden outside. Frana Supila descends towards Trg republike Hrvatske, which contains the University Library, accommodating Rijeka's renowned Modern & Contemporary Art Museum. The best time to visit is for carnival, when there is a huge parade on the Sunday preceding Shrove Tuesday.