Anecdotes of Ages exhibit at K11 Musea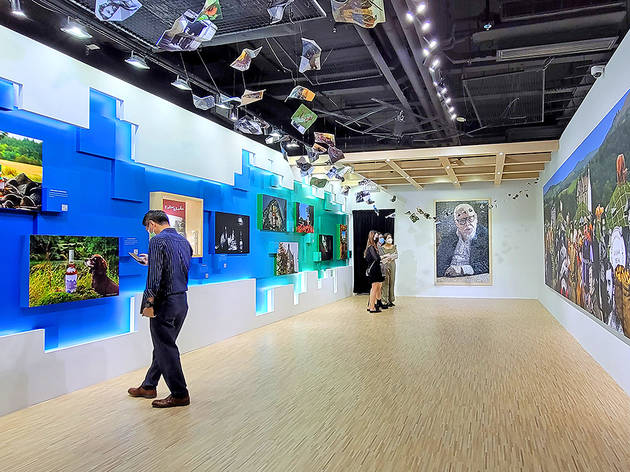 1/4
Photograph: TA
Anecdotes of Ages exhibit at K11 Musea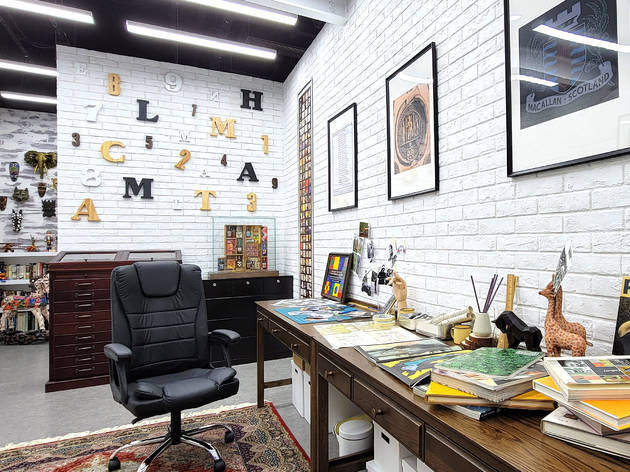 2/4
Photograph: TA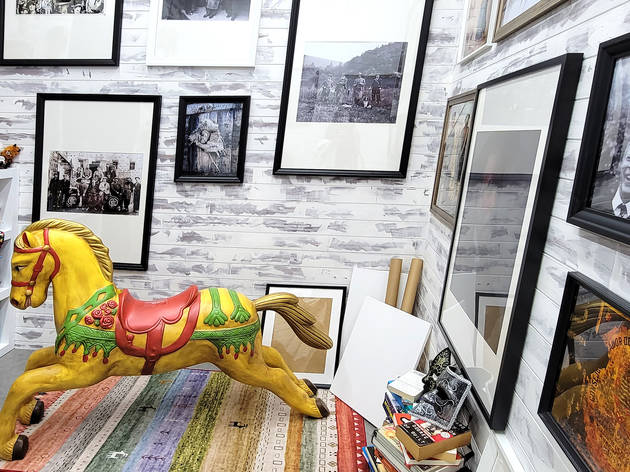 3/4
Photograph: TA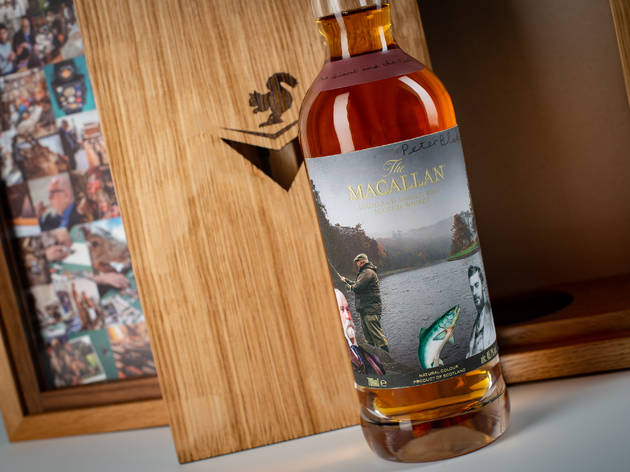 4/4
Photograph: Ralph Dunning
The Macallan: The Giant and The Fish
Time Out says
The Macallan, one of the most highly regarded whiskies in the world, recently unveiled a new limited-release whisky and art collection featuring the works of iconic British pop artist Sir Peter Blake. The Anecdotes of Ages collection is composed of 13 bottles containing 1967 single malt Scotch that has been matured for more than 50 years – chosen to represent the year that Sir Peter Blake's collage-style transcended the art world into pop culture. Each collectable bottle is hand-blown with an oak stopper and showcases a signed original collage art on the label crafted by the artist. One of the 13 bottles, The Giant and The Fish bottle, is available in Hong Kong, and it is currently exhibited in an immersive exhibition at K11 Musea.
Those interested to view the rare bottle can head over to K11 Musea and check out the three-room exhibit showcasing a replica of the British pop artist's studio, an immersive barley field installation reminiscent of The Macallan Estate in Speyside, and a gallery showcasing the glass-encased display of The Giant and The Fish bottle together with large prints of the artist's work with The Macallan Estate.
The Anecdotes of Ages K11 Musea exhibit will be available for public viewing from May 28 until June 23, from 10.30am to 9.30pm. Visit The Macallan Hong Kong on Facebook for updates and more information. For interested whisky buyers, call 5988 0777 to check availability.
Details