Hong Kong Human Rights Arts Prize 2020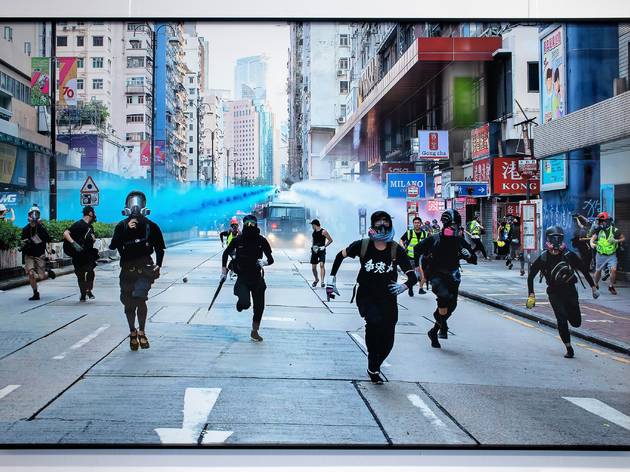 1/4
Photograph: Courtesy Bok Photography/Kenji Wong-In front of the water cannon: Hong Kong People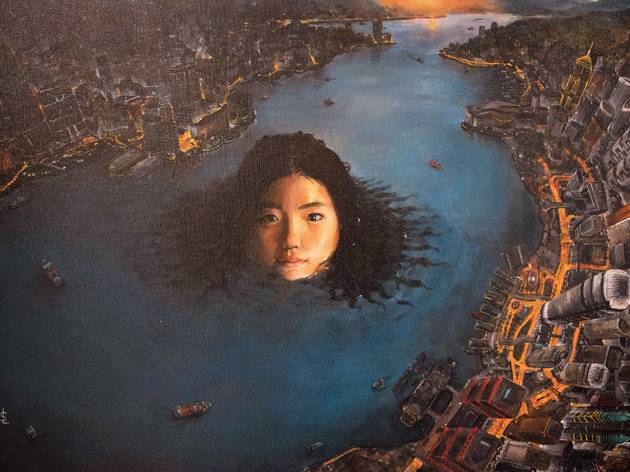 2/4
Photograph: Courtesy Bok Photography/Sailev Levasseur-BeWater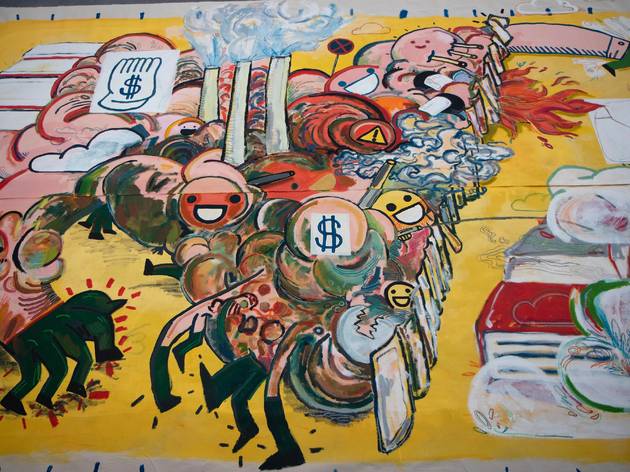 3/4
Photograph: Courtesy Bok Photography/Liu Wai Hing-Behemoth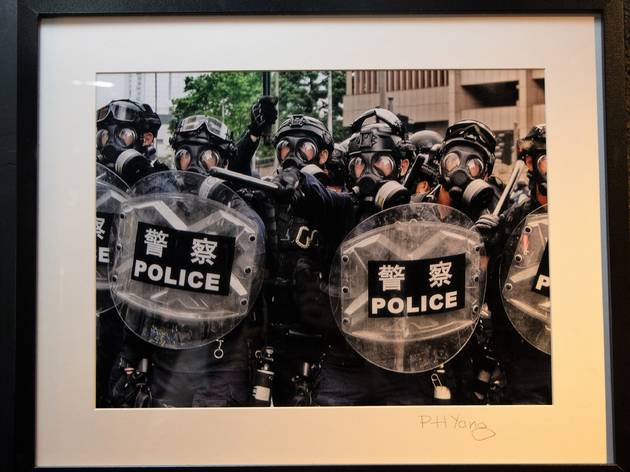 4/4
Photograph: Courtesy Bok Photography/Hong Kong Human Rights Arts Prize 2020, PH Yang-
Time Out says
Locally-based artists create works that delve into the state of human rights in Hong Kong and around the world.
The Hong Kong Human Rights Arts Prize 2020 has just announced this year's winner, as well as the return of its art exhibition featuring works by this year's shortlisted artists. Held from May 12 to June 20 (International Refugee Day), the show gives both established and emerging artists a platform to share their perspective on human rights issues.
All shortlisted and winning artworks are now on view at the venue, but audiences can also join a virtual walkthrough of the exhibition on the Justice Centre Hong Kong Facebook page. All works will be available to purchase via online auction, from which all proceeds will go towards the prizes for the winning artists and support the important non-profit work of Justice Centre Hong Kong.
Hong Kong Human Rights Arts Prize 2020 winner:
Hong Kong Symposium 2019 by Yuen Kam Wa Magus

Photograph: Courtesy Bok Photography
Details