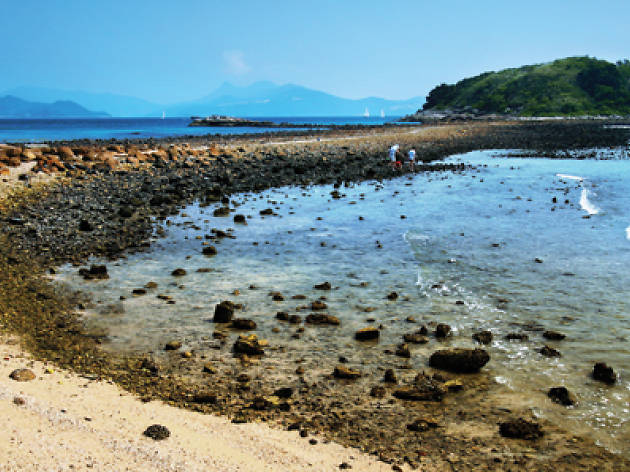 Time Out says
Not far from Sai Kung, Sharp Island is known for being strewn with rocks that are endearingly shaped like pineapple buns – you won't find these tasty-looking rocks anywhere else in the territory. The principal attractions of Sharp Island are its two distinct beaches – Hap Mun Bay and Kiu Tsui Beach. You can take a boat to the beach of your choice from Sai Kung.
There is a path over the island, but it is overgrown; we recommend using a map if you try to locate it! Hap Mun Bay is a popular and clean government-managed beach. Kiu Tsui beach isn't as good, but when the tide is low, you'll discover a tombolo connecting the beach itself to the nearby island of Kiu Tau. Take a walk over the tombolo as the sea recedes and you'll feel like a veritable Moses. Just make sure you come back before the tide comes in.

How to get there: Hire one of the kaito operators from the Sai Kung Public Ferry Pier.
Details