Win tickets to Hong Kong first tram bar by Heineken
Step on board Hong Kong's very first illuminated tram bar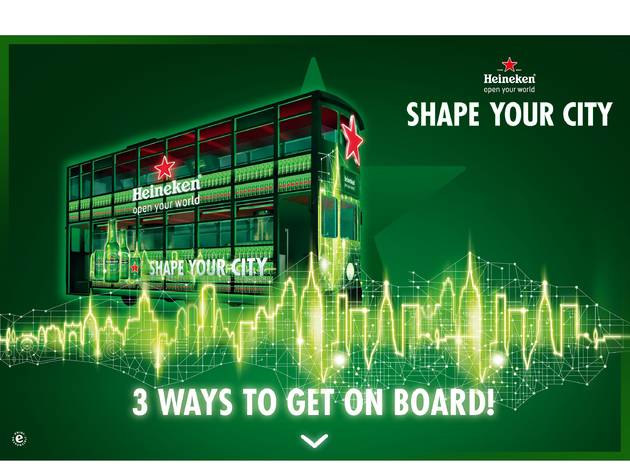 Trams in Hong Kong – or as we like to call them ding dings – are one of the essential symbols of our city's tradition and heritage that dates back to 1904. Things are about to shake up this summer with Heineken, as they take the Hong Kong tram and revolutionise this iconic symbol into our city's very first illuminated tram bar! Here's your chance to snag three complimentary Heineken beers decked out in the all-new 'The City Edition' packaging, and all you have to do is play a whole lot of fun and games. For more details visit: goo.gl/zNDNc0
Need a way to get on the tram? Here's how you can win tickets to get on board:
Play to get on board
Dates: Every Friday night, Jul 8-Aug 12
Details: Order Heineken beers at selected outlets (goo.gl/M5zR9A) and take part in the Heineken 'The Cities' board game for a chance to win four tickets.
Buy to get on board
Dates: Jul 7-28
Details: Purchase any Heineken product at five selected retail channels in Hong Kong and send a text message along with the receipt to 6212 5303. During the campaign dates, the top ten consumers who spend the most for each channel accumulatively will win two tickets.

Selected retail channels:
Circle K: Jul 7-20
7-11: Jul 13-26
Park n' Shop: Jul 15-28
Wellcome: Jul 15-28
CRC: Jul 15-28
Collect to get on board
Dates: Jul 7-20
Details: The first 20 consumers who send 72 Hong Kong Heineken caps to the Heineken office are eligible to get on board along with one guest.