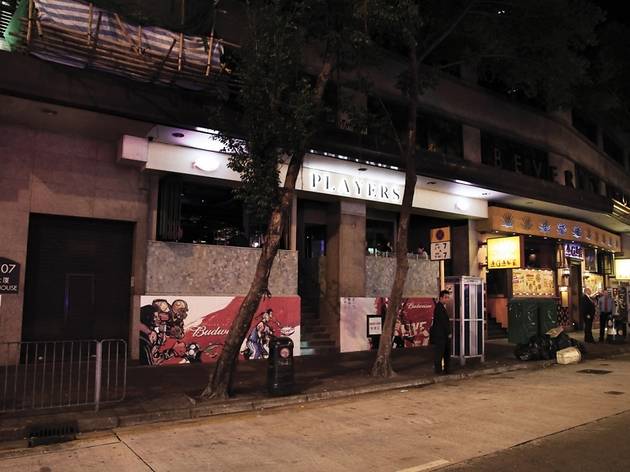 Time Out says
When legendary dive bar The Bridge closed in May, a serious blow was dealt to Lockhart's street gawkers. Fortunately, after just a few short months, the location is up and running again under the new moniker Players. If you're expecting the rebirth of The Bridge, it's distinctly different. Mainly, it's cleaner. Clearly the owners are avoiding certain sleazy allegations which have been aimed at The Bridge in the past.
Inside, the space has been fitted with a new bar – narrower than its predecessor's – that opens up more floor space than previously available. One front window has been recessed to create a small patio-slash-smoking spot overlooking the street below. Overall, it's a much classier setting with pleather stools, polished light fixtures and even a shiny DJ deck in one corner.
But while the space has undergone a visual upgrade, fans of the former 24-hour pub might be disappointed to hear that Players only stays open until 10am. Bummer. And in the happy hour department, Players fills its 5pm-9pm specials with offers of $48 draught beers (normally $58) that includes Leffe Blonde and Boddingtons. $35 bottled beers, spirits and house wine (all normally $55) are also available during happy hour.
But if peering down on Lockhart Road has you feeling (unreasonably) haughty on a Wan Chai night, you can snag a magnum of Moët & Chandon Brut Impérial for a breezy $2,200 to wash down your chilli cheese fries ($60). They also offer up Dom Pérignon ($2,000), Veuve Clicquot ($1,000) and a house sparkling wine ($85 per glass; $425 for the bottle).
The new bar's also expanded its food menu, offering up a wide-ranging selection from all day breakfast for $85 (although they don't open until after 3pm) to the usual sports bar dishes – potato skins ($60), chicken wings ($55 for six; $95 for 12) and burgers ($75-$95). The menu runs quite long and tops out with beef tenderloin ($85) and double glazed hickory ribs ($85). And, unlike the previous occupier, you probably wouldn't feel too awkward putting away a plate of eggs benedict ($65) on a Saturday afternoon.
It's still quiet times for Players as the neighbourhood decides what to make of it. So it remains to be seen whether or not it can regain the traction The Bridge once held among the local traffic – or even if it wants to. And for those who are mourning the loss of The Bridge, here's one condolence – the toilets here still smell exactly the same. Andrew James
93 Lockhart Rd, Wan Chai, 2294 0388. HH 5pm-9pm
Details
Best selling Time Out Offers