Watch our first look video below: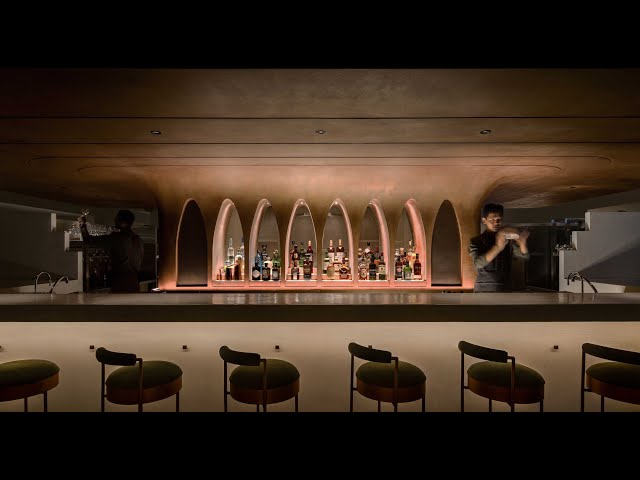 Zzura is a Sahara Desert-inspired bar on Hollywood Road located in the former space of whisky joint ThirtySix Bar & Co. Tucked away on the dark second floor of Amber Lodge is a hidden oasis that welcomes guests to an unexpectedly brightly lit interior – designed by NC Design & Architecture, the same firm that created the interiors of Foxglove. The bar's design features clean, minimal, and polished desert hues with contrasting pops of green and orange on the furnishings – a far cry from the intimate and dimly lit speakeasy-style bars in the city.
Familiar faces behind the bar include Tell Camellia co-owner Gagan Gurung and Princebir Singh, former head bartender of Zuma. Expect spice-infused cocktails highlighting Middle-Eastern flavours that include an easy-to-drink cocktail called Kafyar ($120) – made with Finnish low ABV spirit Kaska infused with Earl Grey Tea, blended with kaffir lime leaves syrup and lemon juice – and Around The Globe ($120) cocktail made with cumin-infused Brazilian cachaça Abelha, yuzu juice, and cumin syrup served with eye-catching, citrus-smoke filled edible bubble.