Pornhub.com is the world's biggest porn site, with over one billion visitors globally each month. The kind folks at Pornhub let Time Out Hong Kong have an exclusive look at the stats from the site, to see how visitors from HK compare to the rest of the world.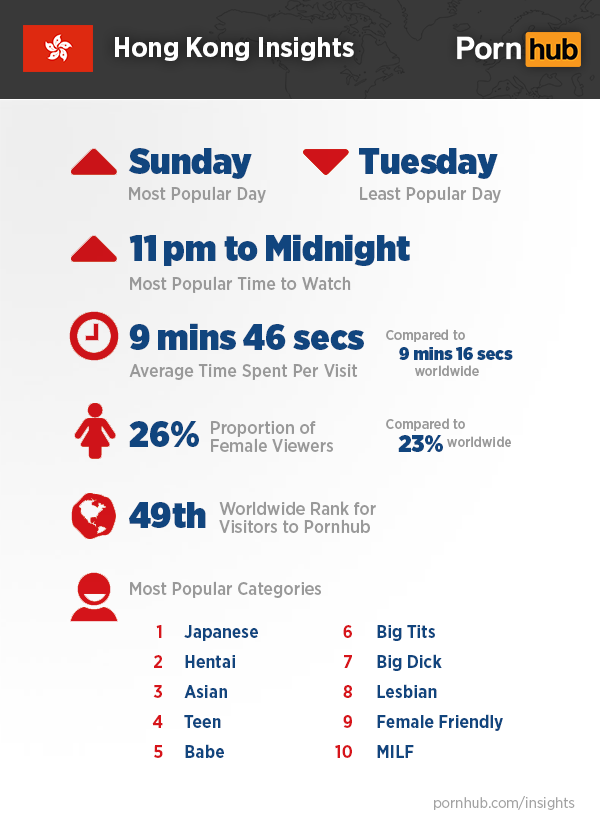 Most countries report the least visits on weekends and the most visits early on in the week, but we buck that trend. (And our visits are longer than the global average. High five.)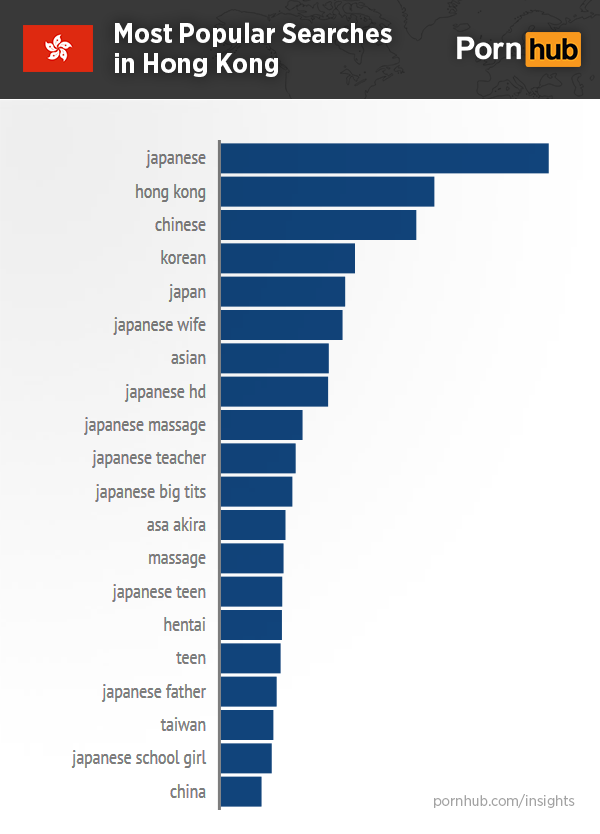 It seems our affinity with Japan extends to more than just sushi...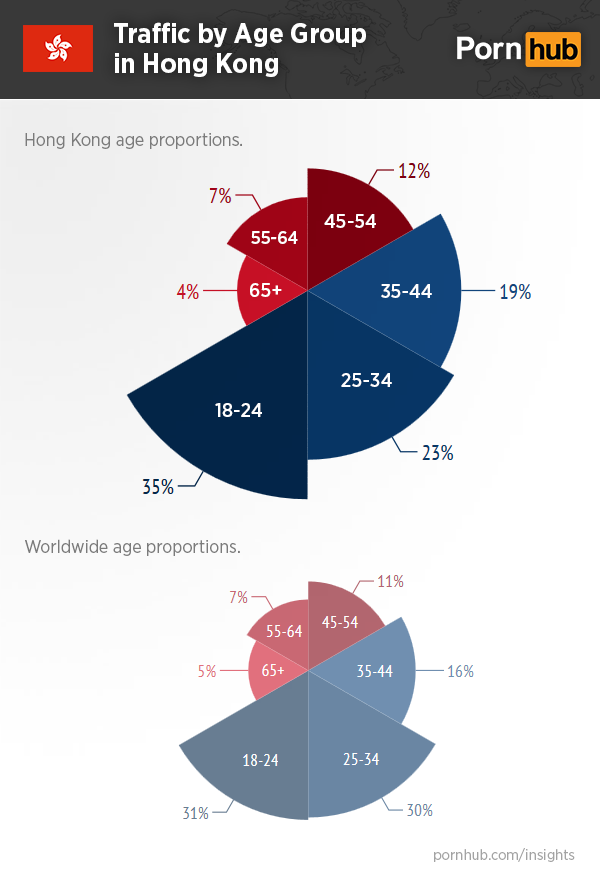 The bulk of traffic in HK comes from millennials, accounting for 58 percent overall. Nearly 30 percent of HK's population are aged 55+, which is nearly double the worldwide average for that age group. So it's interesting to note that users in that bracket only account for 11 percent of traffic. Guess our old folks are busy beating off to YouPorn...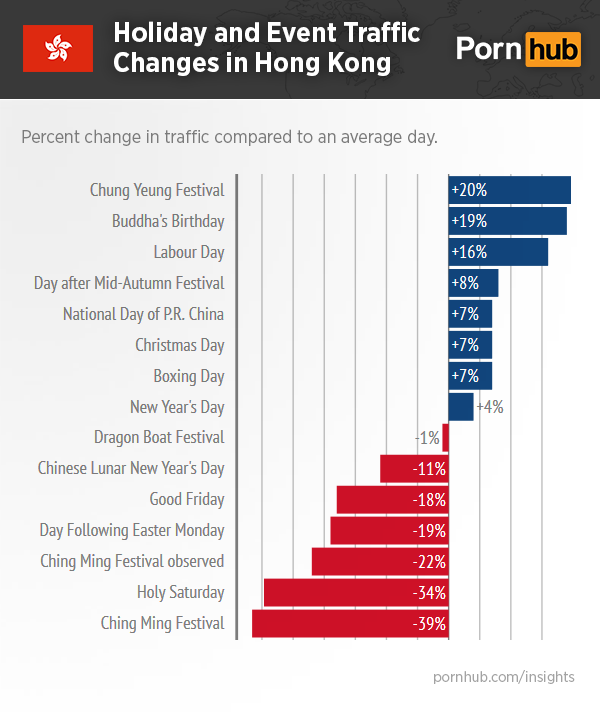 How do HK's holidays affect traffic compared to the daily average? The Chung Yeung Festival and Buddha's Birthday both see Hongkongers getting especially frisky, with nearly 20 percent more traffic. The biggest dips were noted on Holy Saturday and on the day of the Ching Ming festival, with traffic dropping by 34 percent and 39 percent respectively. Best (worst?) of all, traffic goes up by seven percent on Christmas Day. We hereby rename it XXXmas.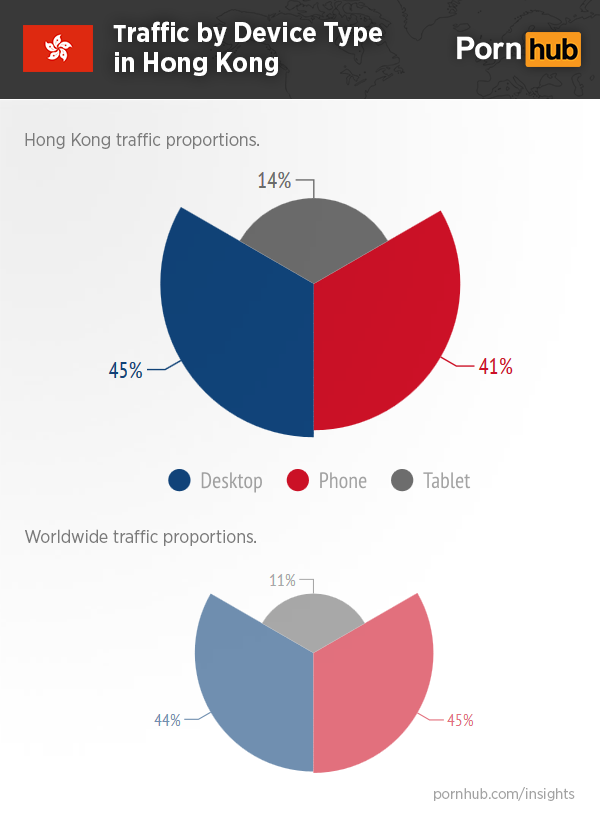 Access to porn has never been easier. We love our phones here in HK, so it's surprising that four percent fewer people in HK use their smartphone for Pornhub than the global average. However, we make up for it in tablet use. Tablets account for 14 percent of the site's traffic here, compared to 11 percent globally. Seems Hongkongers are all about maxing that screen size for top resolution.
With thanks to pornhub.com/insights for the exclusive statistics.