A T8 is a serious thing, so we're doing no mocking of today's big bad weather that's hitting our city as we speak. But, since most of us are sitting safely indoors and away from that wind and rain (and work) outside, we at Time Out Towers have decided to have a bit of fun. And that means picking our favourite typhoon-related things. No, we haven't chosen Haima or any of this typhoon's previous cousins. We've chosen cool typhoon-related things. Oh let's stop blustering. Here's our list...
Typhoon shelters
Typhoon shelters are, of course, top of our list as they, well, shelter people from typhoons. As the name suggests, these hubs – mainly found in Hong Kong – act as shelters for fishing boats during the high winds. They're often set up in bays or coves with a narrow point of access, blocked off from the sea mainly by man-made breakwaters. Before the handover, there was a pretty big number of people living on water in these shelters – the culture here was so different that boat dwellers had their own customs, rituals, and even language.
Typhoon shelter crab
Again, the clue is in the name with this one. And again, we can't talk about our favourite typhoon-related things without mentioning this iconic Hong Kong dish that's believed to have been invented on board the fishing boats of the typhoon shelters – and while regrettably it's becoming more difficult to find on water than it is on land these days, it's still worth seeking out. Head to Hee Kee or Under Bridge Spicy Crab for some old-school seafood goodness, without the potential seasickness that might ensue.
Typhoon
It's not a night out in Wan Chai without stopping by the ever popular Typhoon. Stop by this corner spot for the appropriately nautical theme, and hang around for the people watching – in the very best way, it's the perfect place to see without being seen. cafedecogroup.com
Typhoon (Korean film)
Car crashes, speedboat chases, submarine strikes, explosions on shipping liners and a guy in fingerless gloves caressing his own face – this 2005 Korean movie has it all, it seems, and that's just in the trailer. The film starts with North Korean pirates (did we mention the North Korean pirates?) hijacking an American freighter ship en route to Taiwan carrying sensitive weapons technology, and descends from that point into an epic tale involving Russian mobsters, revenge, the afterlife, and the threat to destroy the entire Korean peninsula. If you're looking for some rainy day screen time, this could be it.
Typhoon (Dutch rapper)
A Dutch rapper named after a weather system exclusive to our part of the world. Sure, why not. Typhoon – known to his mother as Glenn De Ramandie – is an award-winning MC who's released two LPs in his time, with lyrics that often delve into philosophical themes.
Typhoon (American indie rock band)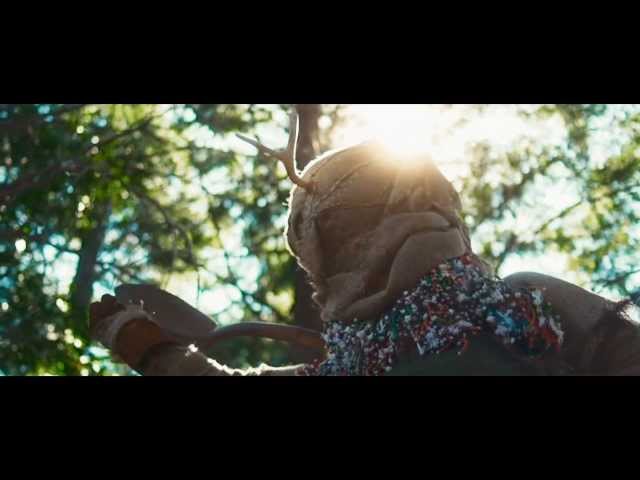 This 12-piece (count 'em) Portland, US, self-described 'post-pop' ensemble have been jamming since 2005, and are getting ready to release their fourth album next year. And even if we hadn't heard of them before today, anyone who lists Gore Vidal, David Beckham and Bill Murray as their influences is already winning, for ours. wearetyphoon.com
Typhoon (wrestler)
One half of tag team duo The Natural Disasters, Typhoon – also known as Tugboat, The Shockmaster and Big Bubba – is a one-time WWF World Tag Team Champion. After a switch to the WCW, the big man was at the centre of one of the most infamous incidents in wrestling history, accidentally crashing through a wall as he attempted to make what could have been a rather intimidating debut into the arena. He's on the left in the pic with Earthquake of The Natural Disasters with equally infamous manager Jimmy Hart.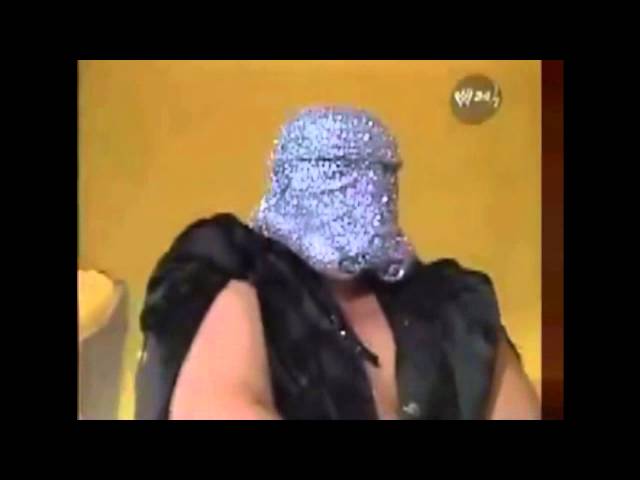 Typhoon collection by CCCP
We do love a bit of Cold War throwback. What's a little more troubling though is when some folk don't quite know that it's all over. We're not sure if it's tongue in cheek or not, but watchmakers CCCP kinda fall into that grey – or should that be red – area, still referring to the Soviet Union on its pretty polished website, each of its designs coming with a red star in the middle of the face. Political allegiances aside, we actually quite like their Typhoon collection – they're a little sporty, a little fashionable, a little stylish, and would give a bit of pop to any grey and olive-hued ensemble.
Typhoo Tea
Okay, so it's almost Typhoon. This century-old tea brand didn't get its name from the weather system – rather, from a phoneticised abbreviation for the Chinese word for 'doctor'. Founded in Birmingham, England, in 1903, Typhoo was in fact the first tea brand in the world to be sold pre-packaged rather than in loose leaf form. And despite its name not technically relating to what we're going through in Hong Kong right now, you should be able to find some inspiration there for yourself – put your feet up and have a cuppa, because it looks like we might not be going anywhere for a while. Stay safe, Hong Kong!