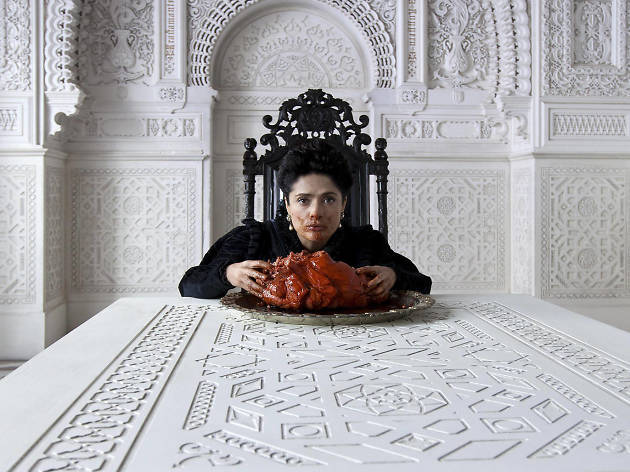 The best films of the 2010s: the 30 movies of the decade
The 2010s have given us some incredible movies. Here are 30 of our favourites
The decade began with emotional farewells to Harry Potter and Toy Story, Iron Man 2 disappointing everyone who came into contact with it and Tim Burton's trippy take on Alice in Wonderland hinting that maybe, just maybe, 3D was here to stay.
Fast forward ten years and Marvel has shrugged off that rare misfire to become an all-conquering, Martin-Scorsese-upsetting behemoth, 3D is all but mothballed again, Star Wars is back and old franchises (hello Toy Story) proved to be not nearly as finished as we thought they were. And in among those headline stories, there have been some killer movies released.
From films by brilliant new voices like Ari Aster, Greta Gerwig and Jordan Peele to old masters like Hirokazu Kore-eda, Richard Linklater, George Miller and Kathryn Bigelow, here's a half-century of greats from the 2010s.
RECOMMENDED: If you're more into action movies, check out our pick of the greatest kung-fu movies made in Hong Kong.
Best films of the decade (in alphabetical order)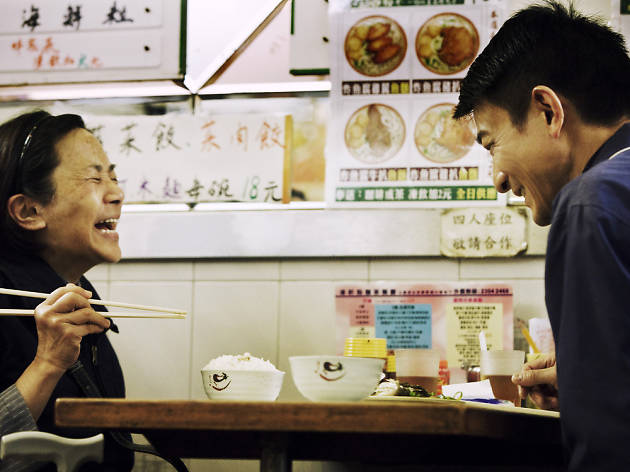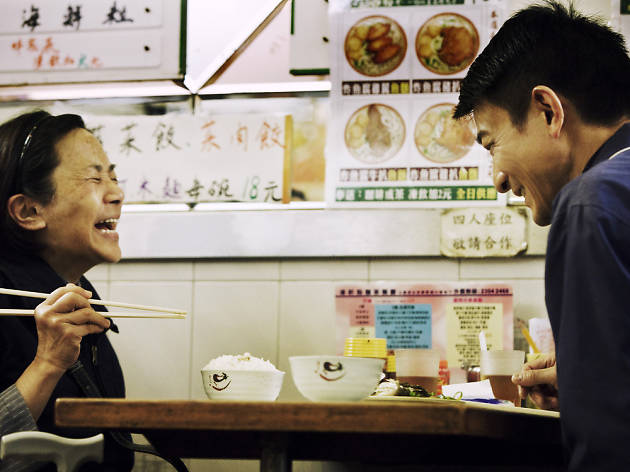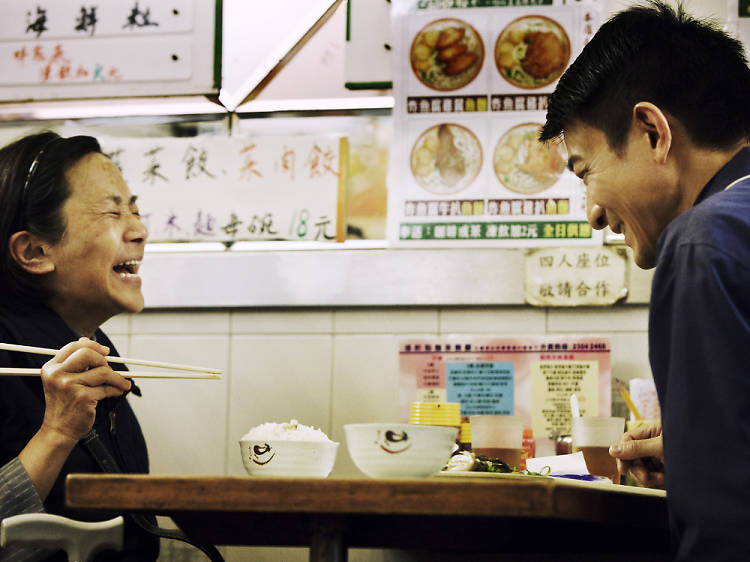 If you've ever watched, say, a film by the Japanese master Ozu, and wondered why nobody makes understated family dramas delivering essential truths anymore – then this awards-laden Hong Kong production from veteran director Ann Hui is definitely for you. Based on the true story of the film's producer Roger Lee and his servant, it's essentially about how we define family bonds, following Roger (action star Andy Lau in a serious change of pace) and his elderly family maid Ah Tao (stalwart character actress Deannie Yip) after she suffers a stroke. With such a star-studded cast, it was no surprise that the film took the crown for best film at The 31st Hong Kong Film Awards.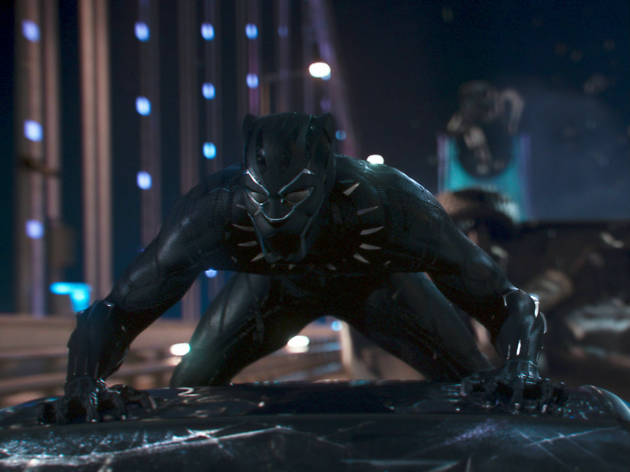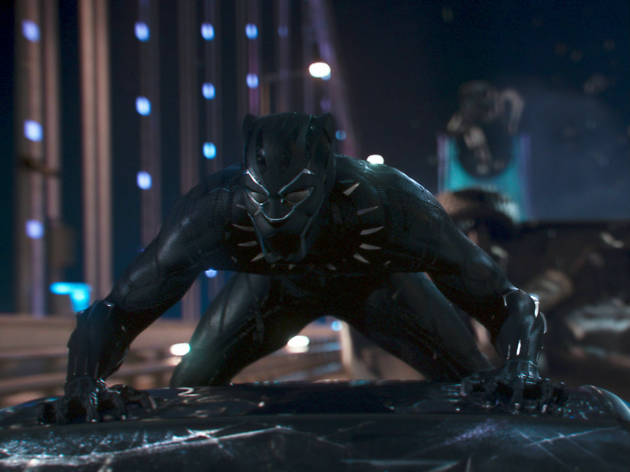 Photo: Marvel/Disney
With its killer Kendrick Lamar soundtrack, eye-popping afrofuturist world and some stupidly charismatic performances, Black Panther is sleek, fast-moving and tons of fun. We walked away wanting to see Chadwick Boseman, Lupita Nyong'o and Letitia Wright in another superhero movie as soon as possible – which thanks to the epic Wakandan bits of Avengers: Infinity War, we shortly did.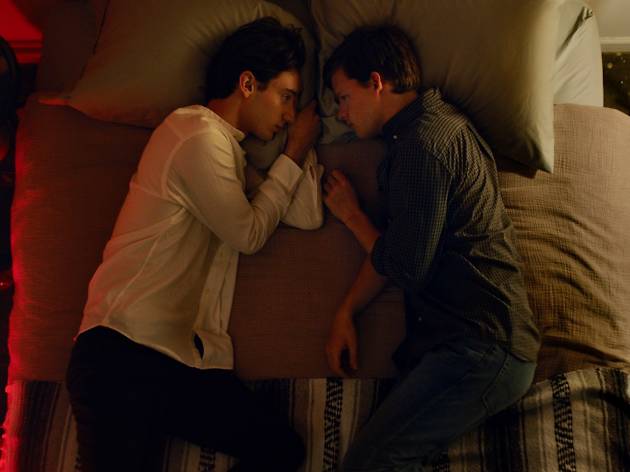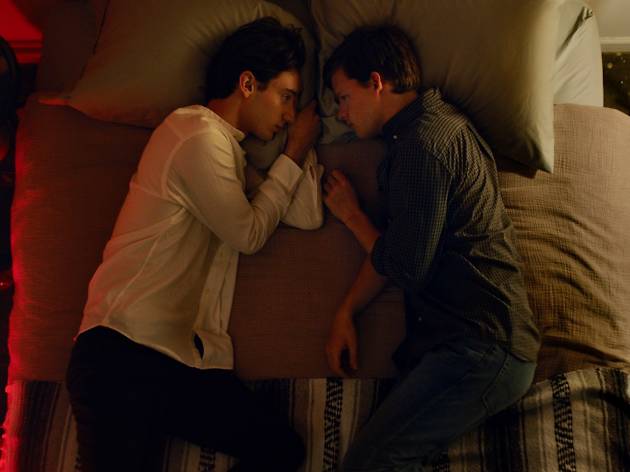 Photo: Focus Features
A movie that explores homosexuality and issues of morality. The film focuses on the story of a preacher's son (Lucas Hedges) who is forced to take part in a church-supported gay conversion programme after unwillingly confessing his sexuality to his parents (Nicole Kidman and Russell Crowe). The film questions Christianity's moral superiority via the son's experience in the programme. Director Joel Edgerton challenges beliefs of homosexuality being 'incorrect' with an earnest and gentle approach. Much more than a coming-out movie, Boy Erased digs deep into the faith that is often lost in an adolescent's heart while growing up.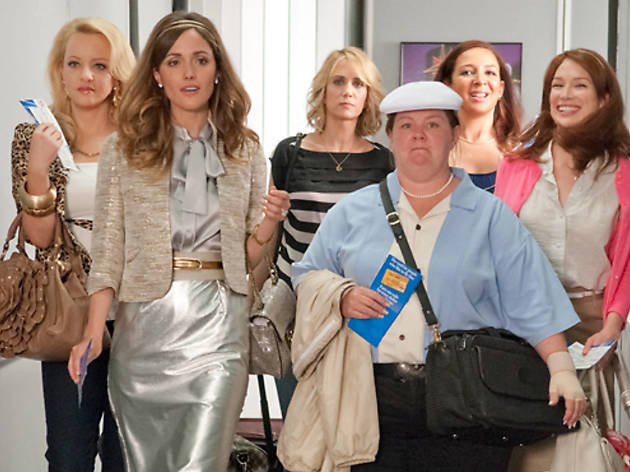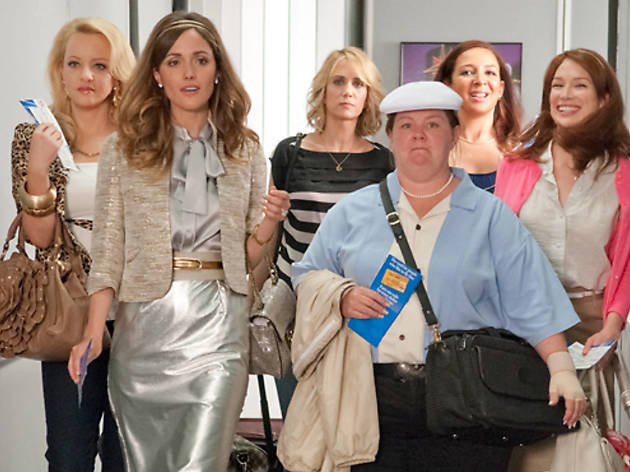 Photo: Universal Pictures
Two bridesmaids (Kristen Wiig and Rose Byrne) must work together to help their mutual friend plan her wedding, but rivalry and therefore hilarity ensues. It could have been awful, it could have been ordinary, but in the hands of writers Wiig and Annie Mumolo, Bridesmaids is hands-down hilarious. Never underestimating its audience, it swerved to avoid clichés as if they were littered across this well-trodden path and paved the way for more big-budget female-centred comedies. The aeroplane scene remains magnificent. –Anna Smith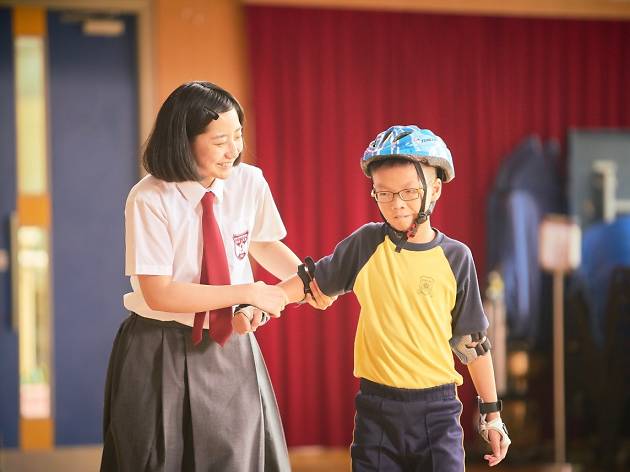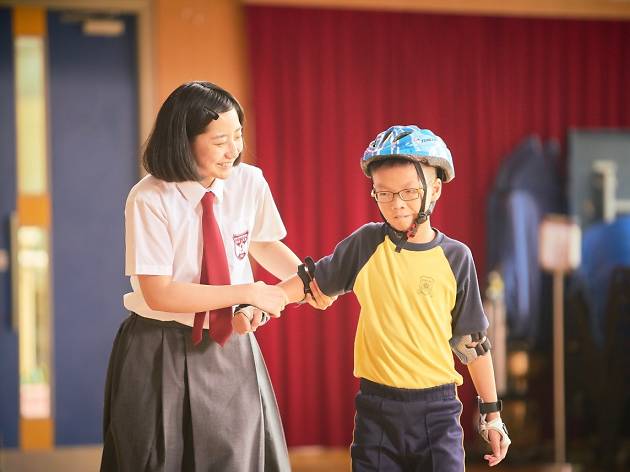 Photo: Scott Lau
The third film by Hong Kong's most accomplished young director, Jevons Au, Distinction is a gentle excoriation of the Hong Kong education system. Set in a special-needs school, Au takes aim at mindsets that prioritise rote learning over creativity and that see these rare institutions as places to be avoided rather than cherished.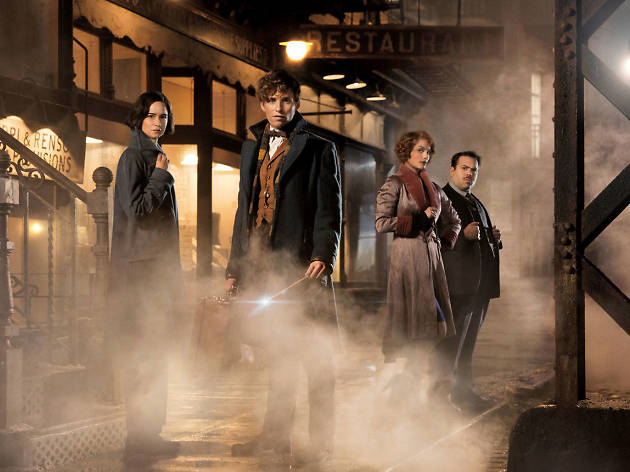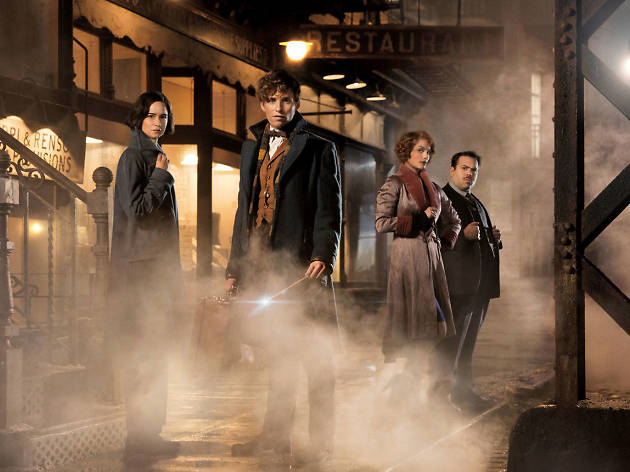 Photo: Warner Bros
Fantastic Beasts and Where to Find Them (2016)
JK Rowling swore blind it wasn't a Harry Potter prequel – but the moment the Warner Bros logo appeared, backed by gloomy clouds and accompanied by that twinkly theme, all that went out the window. And it's such fun to be back in the wizarding world, as Eddie Redmayne's oddball zoologist Newt Scamander scurries around jazz-age New York unleashing funny, furry mayhem.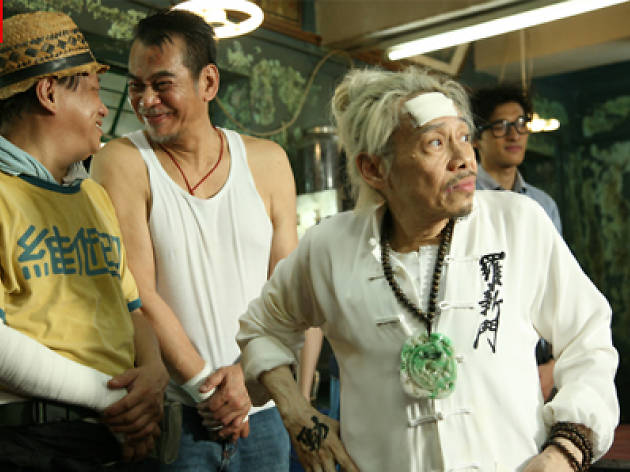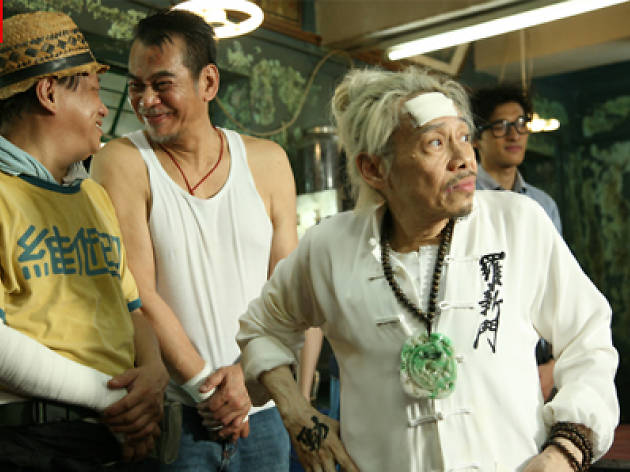 Kung fu stars of yesteryear carry this spirited homage to an old genre by two up-and-coming directors. That the low-budget retro action comedy was named best picture at The 30th Hong Kong Film Awards reveals as much about our cinema's current nostalgic wave as it does a gradual changing of the guard.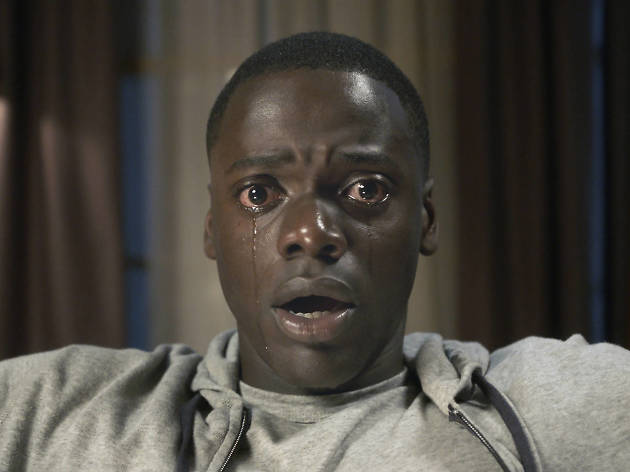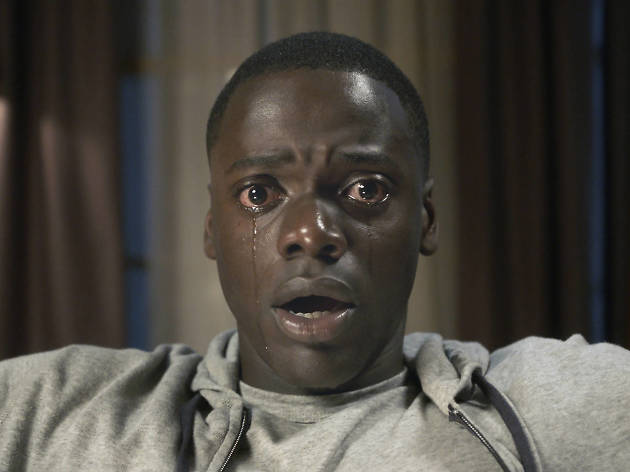 Photo: Universal Pictures
This game-changing horror movie came out of nowhere and drilled straight into the consciousness of anyone who saw it. The reinvention of sketch-comedy star Jordan Peele as a kind of John Carpenter for the 2010s was one of the best stories of the decade: so too, the arrival of Daniel Kaluuya as an actor of serious range. Packed with Easter eggs (you need servicable Swahili to decode one of them), the film's scary takedown of liberal hypocrisy is constructed around the Londoner's unwitting boyfriend, Chris, as he discovers a cancer in the soul of affluent white suburbia. –Phil de Semlyen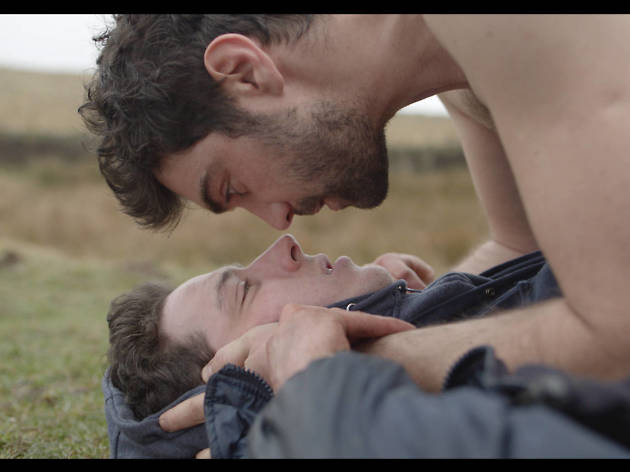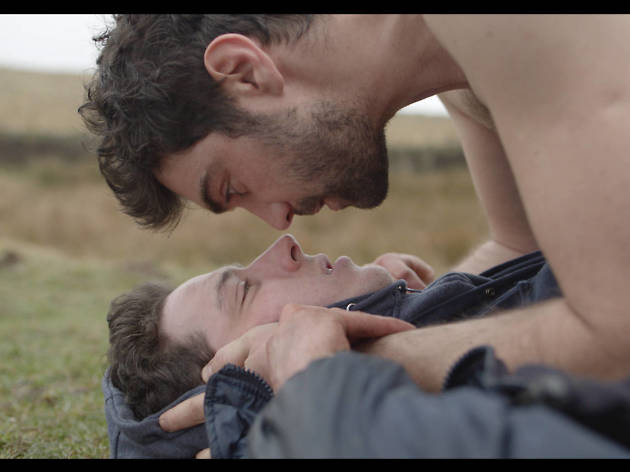 Photo: Picturehouse Entertainment
Passion blossoms on the Yorkshire moors in Francis Lee's stunning debut feature. Josh O'Connor is the surly young farmer who initially resents the presence of hired hand Gheorghe (Alec Secareanu), but who could resist that face? Never falling into stereotype, God's Own Country manages to be both a nuanced portrait of a struggling farming community as well as a sensual romance: much more than just a Yorkshire Brokeback. –Anna Smith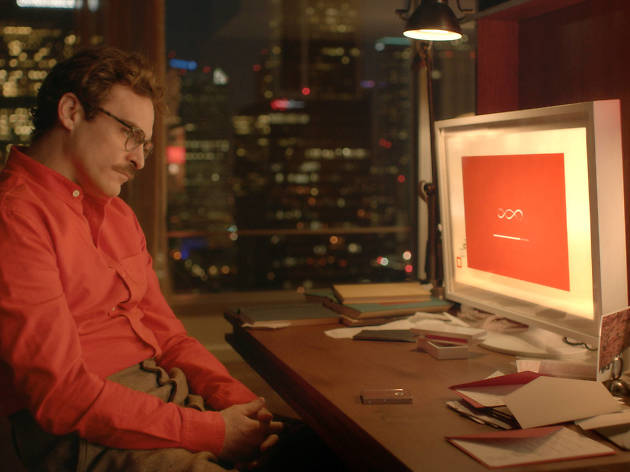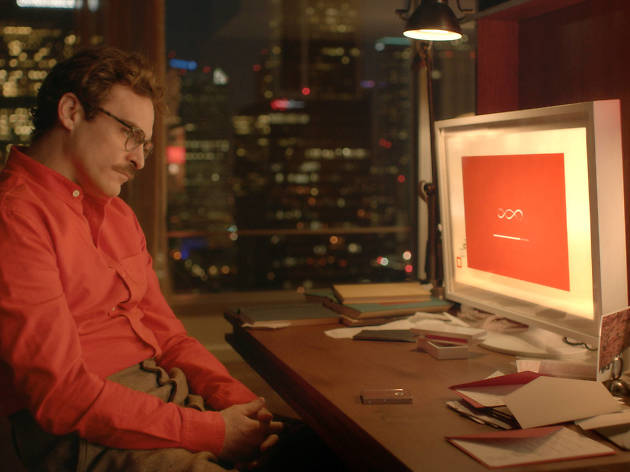 Photo: Warner Bros.
Released on Valentine's Day 2014, this is no ordinary romance. Theodore Twombly (Joaquin Phoenix) is in love with his computer's operating system (voiced by Scarlett Johansson). Her entrancing voice helps make Spike Jonze's futuristic film seem almost credible; as does the timely concept that's explored with the writer-director's usual wit and panache. It's The Man with Two Brains for the internet age, and yes, that is very much a compliment. –Anna Smith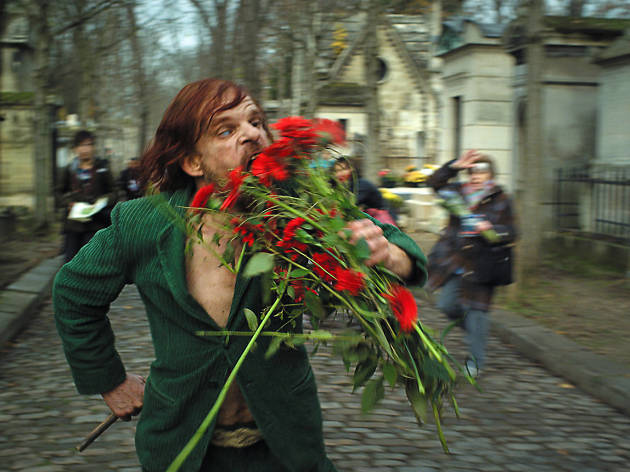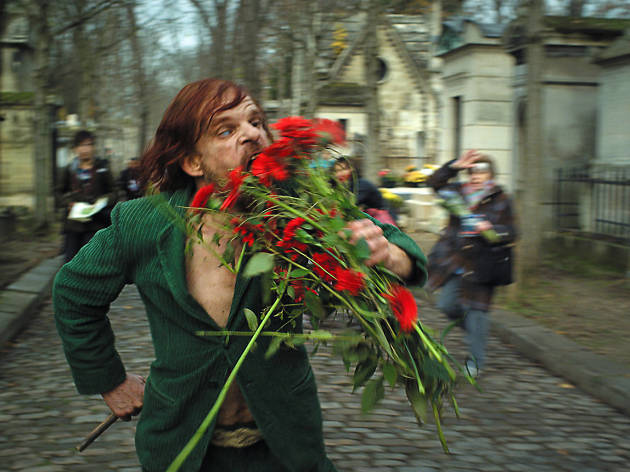 Photo: Artificial Eye
This sui generis masterpiece is the kind of bonkers gem that has you wishing that French auteur Leos Carax made a whole lot more movies. It's only his fifth feature in a career that exploded into life in the early '80s, but, wow, what a comeback: his muse Denis Lavant brings all his loose-limbed, acrobatic genius to the lead, well, 11 roles. One of them is a leprechaun. Another is an elderly beggar. Flowers get eaten. Armpits are licked. Kylie shows up. See? Bonkers – but utterly brilliant with it. –Phil de Semlyen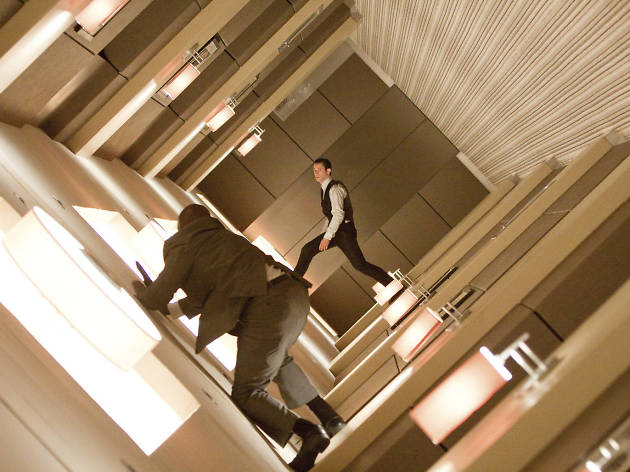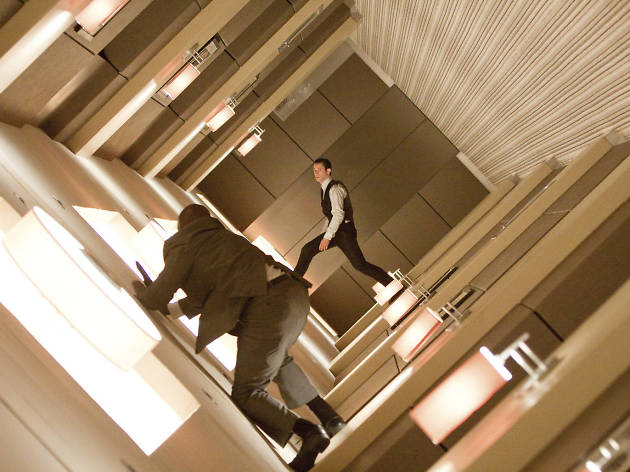 Photo: Stephen Vaughn/Warner Bros
For his seventh feature film, writer-director Christopher Nolan took an instantly engaging premise and twisted into a terrifically complex tale, still finding a happy medium between arthouse and blockbuster. The notion is simple: teams of foraging scientists invade someone's dreams and extract valuable information from their minds. But it's a precarious business, people's heads, and when something goes wrong, it has a profound knock-on effect. Impressively, Nolan balances bravura action sequences with a proper emotional payload, deep philosophical ideas and an ambiguous ending that kept the internet theorising for months. –Anna Smith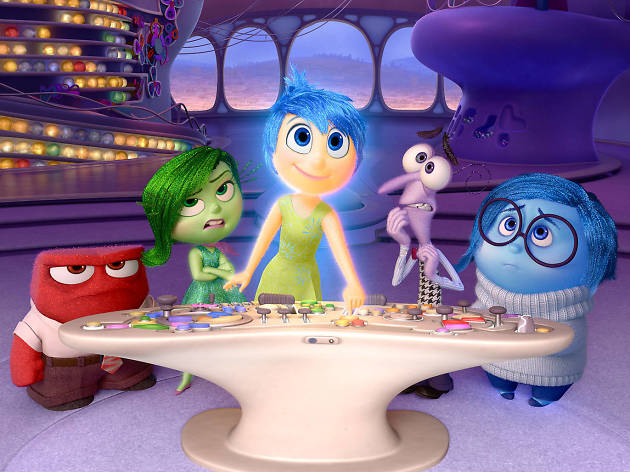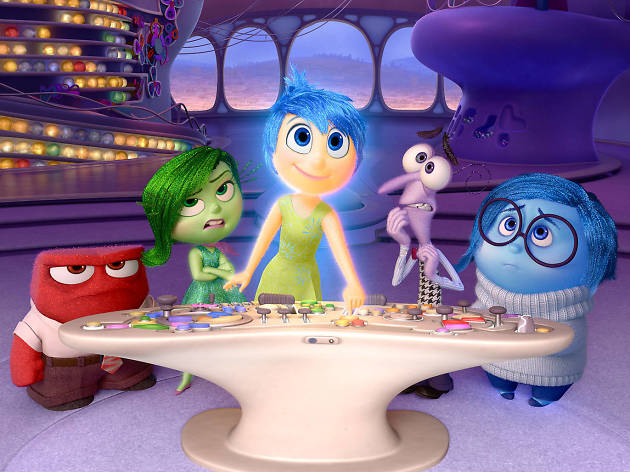 Photo: Disney Pixar
If the opening of Up made you blub, you might not have been ready for the bit in Pixar's stunningly brainy, deeply emotional animation where the tweenaged Riley Andersen runs away from home, her world collapsing around her. We've all been there: a time in our lives where our emotions just became too big for our ability to process them. But only Pixar has the daring to reimagine those fast-changing young psyches as a dazzling landscape filled with globe-like memories, trains of thought and an imaginary friend called Bing Bong. –Phil de Semlyen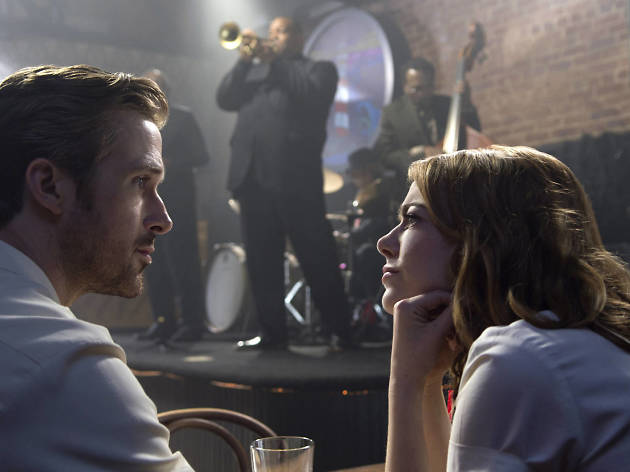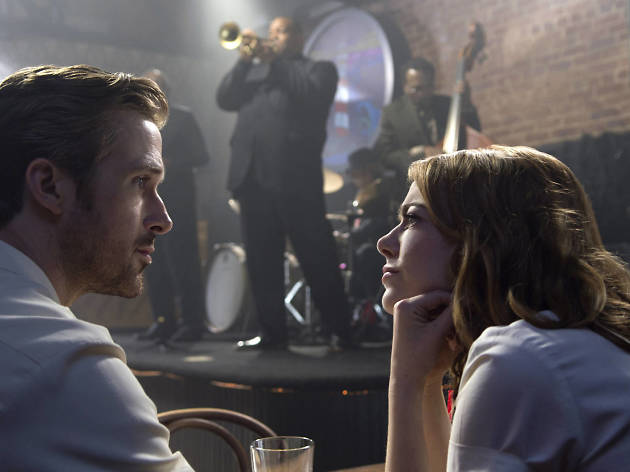 Photo: Dale Robinette/Lionsgate
Wunderkind Damien Chazelle breathes new life into a dying breed: the original Hollywood musical. Loaded with jazzy tracks and vintage dance moves, Chazelle's romantic romp – the winner of the Best Picture Oscar for about four seconds – is indebted to both Jacques Demy and MGM's legendary Freed Unit, but has a signature all of its own, stopping traffic in the first glorious sequence. A tonic for 2016's political unsightliness, the movie now feels ageless. –Tomris Laffly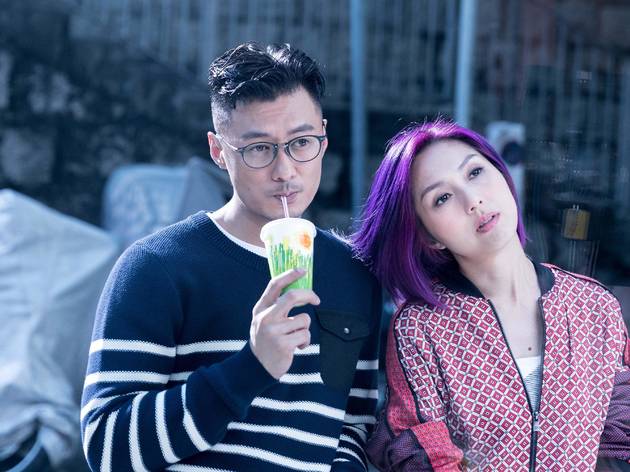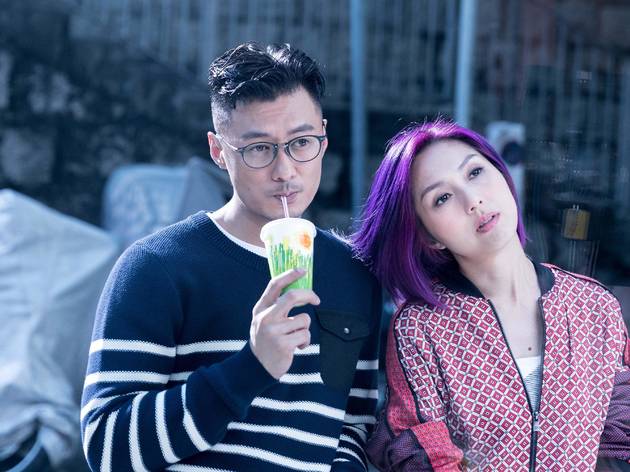 Photo: Media Asia Entertainment Group
One in 10 people smoke in Hong Kong and this film was made for them. A knee-jerk script about the government ban on smoking in all indoor areas back in 2007, Love in a Puff explores the resulting culture of smokers congregating in the now limited smoking areas. That's where Cherie (Miriam Yeung) and Jimmy (Shawn Yue) hit it off. The dialogue is full of slang used by smokers in this city and can strike a strong chord of affinity. The cinematography is beautiful and the film so accomplished it set a new benchmark for Hong Kong romcoms.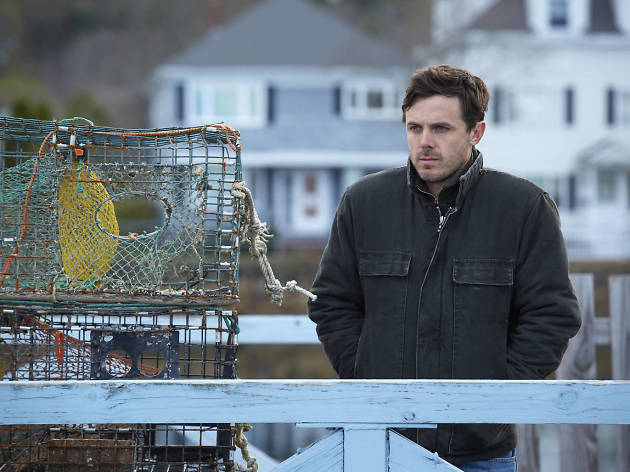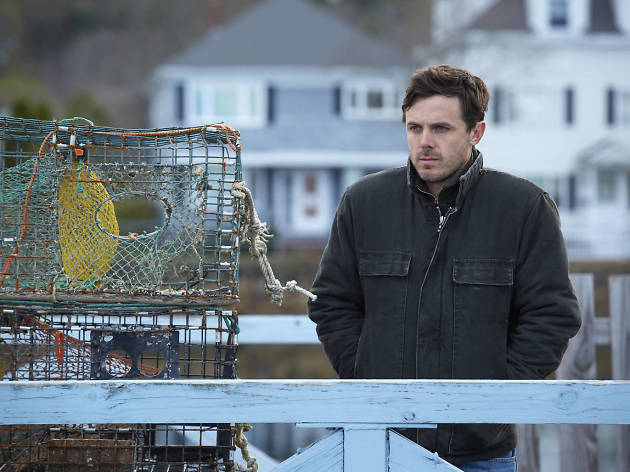 Photo: Claire Folger/Amazon Studios
Manchester by the Sea (2016)
Burned by the six-year, studio-mandated delay meted out to his sophomore film Margaret, playwright-turned-filmmaker Kenneth Lonergan retreated from Hollywood for more than a decade. When he returned, it was in triumph. Brought on as a writer-for-hire to flesh out an original idea by actors Matt Damon and John Krasinski, Lonergan delivered a devastating (and ultimately Oscar-winning) treatise on grief. Casey Affleck – an actor who knows a little something about regretting your mistakes – plays Lee Chandler, the taciturn handyman who returns to the eponymous coastal town to bury his brother, only to find himself saddled with an obstreperous teenage nephew (Lucas Hedges). One of the best films ever made about the emotional aftermath of deep personal loss, Manchester By the Sea can be spare and relentless, but it's also unexpectedly hilarious. It recognises, and even celebrates those darkly comic absurdities that come hand in hand with trauma. –Tom Huddleston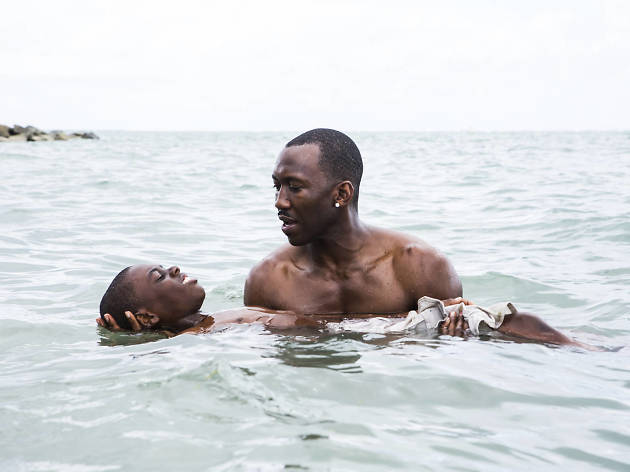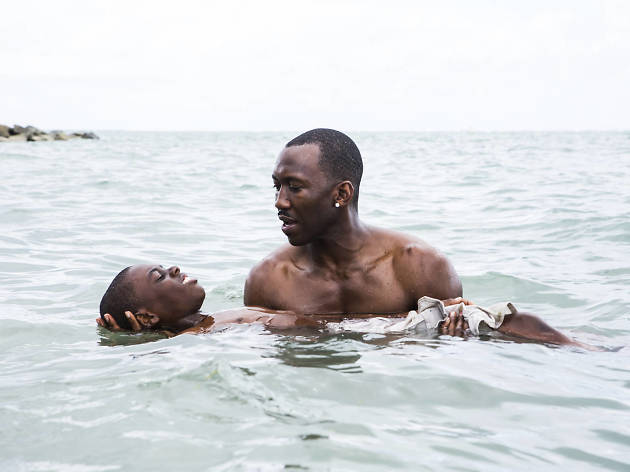 Photo: David Bornfriend/A24
As aching and graceful as it is, Moonlight will always be synonymous with the greatest snafu in Oscar history. But it should equally be remembered as the film that heralded the arrival of Barry Jenkins, an American auteur possessing an unmistakably original voice, yet one comparable to giants like Wong Kar-wai and Claire Denis. A milestone in mainstream LGBTQ+ cinema, Jenkins's early-career masterwork gently redefines black masculinity with specificity and universality. –Tomris Laffly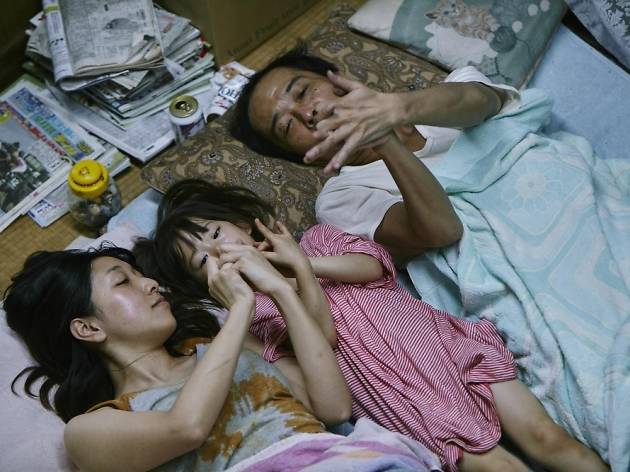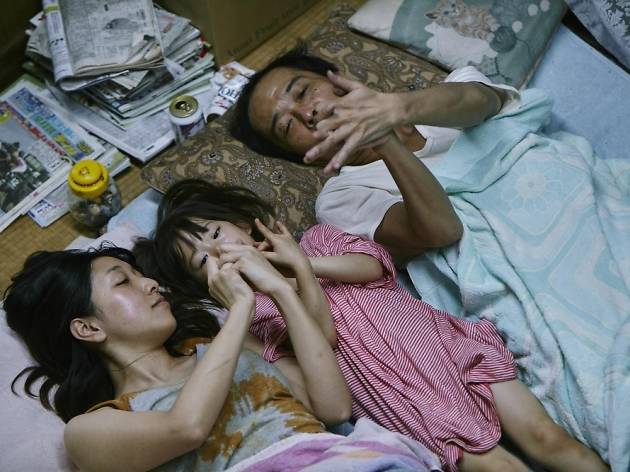 Photo: Thunderbird Releasing/AOI Promotion
Japanese giant Kore-Eda Hirokazu won the Palme d'Or for his lovely, melancholy urban fable about poverty and family. It's set in contemporary Tokyo but could easily be transplanted to Dickensian London, revolving around a surrogate clan who scrape an improvised life together on the margins. With its warm, beating heart and strong sense of social conscience, it feels all too timely.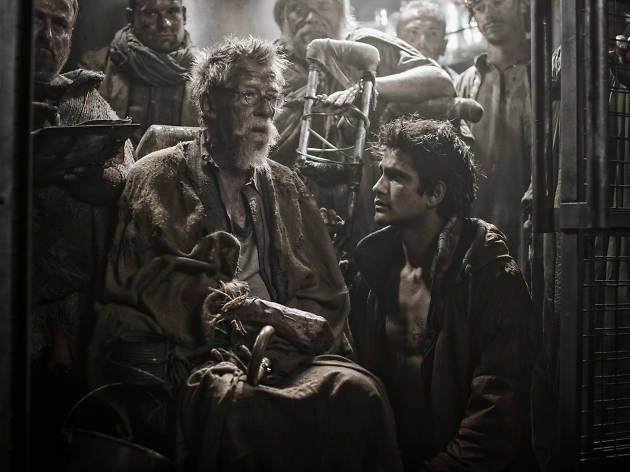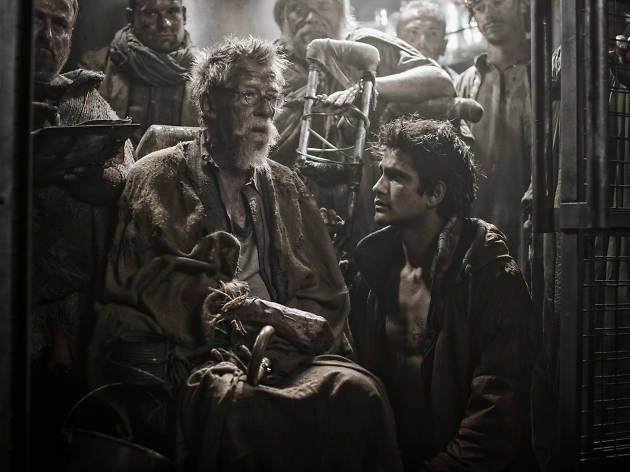 This science fiction thriller marks the award-winning South Korean maestro, Bong Joon-ho's English-language feature debut. Snowpiercer centres on a train which holds the last remnants of humanity after an attempt at climate engineering in order to stop global warming has unintentionally created a new ice age. A difference in production is apparent as the movie focuses more on providing entertainment compared to Bong's more sentimental and satirical earlier works.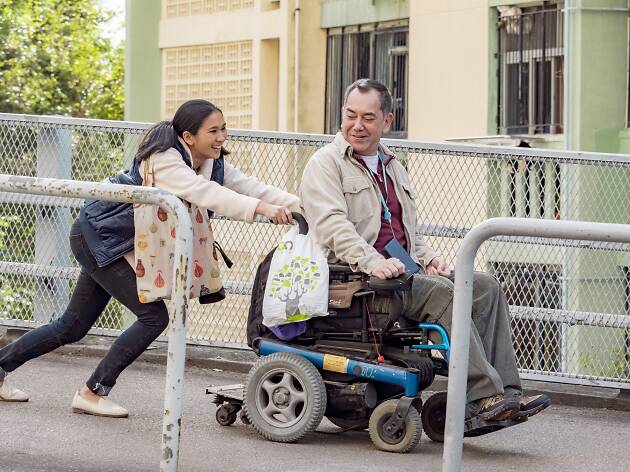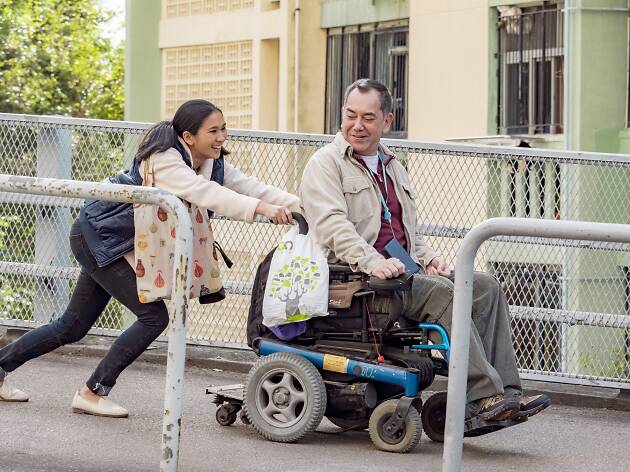 Starring Anthony Wong Chau-sang, Still Human tells a heartwarming tale of a disabled man being cared for by a Filipino domestic worker. If this synopsis reminds you of The Intouchables or Me Before You, you're not wrong. The story follows the two characters as they confront their lives with dreams unfulfilled while learning to lean on one another. Having been nominated for eight awards in the 38th Hong Kong Film Awards and taking two wins, no doubt this is a must-watch for all.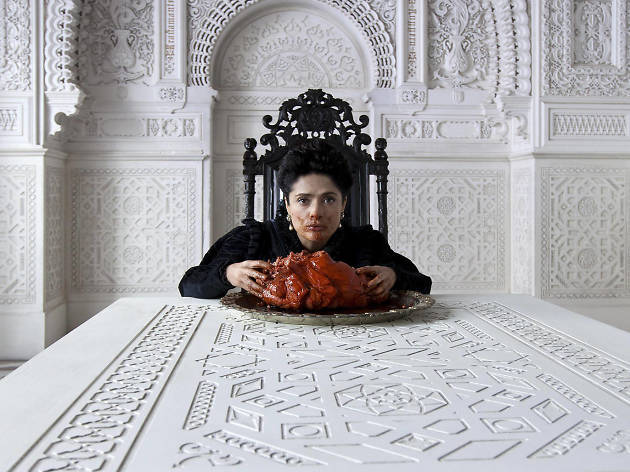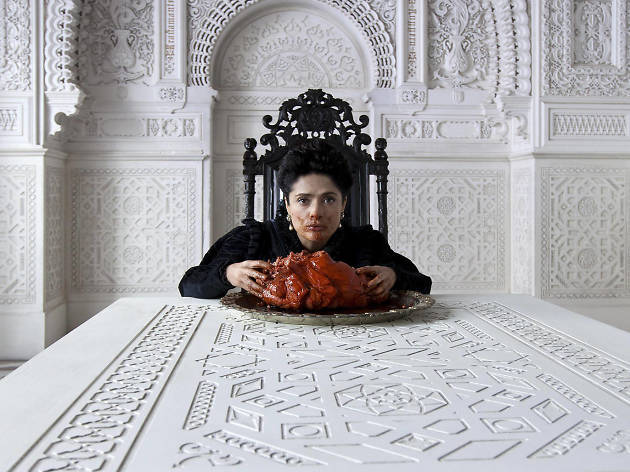 A king cuts the heart from a sea monster. A nobleman feeds a flea until it's the size of a horse. A girl is married to an ogre. An old woman becomes young and beautiful by the power of magic. This ornate, grotesque, enchanting fantasy from Gomorrah director Matteo Garrone is an authentic fairytale nightmare, deep and dark. If you're a fan of all things weird and wonderful, this one's for you.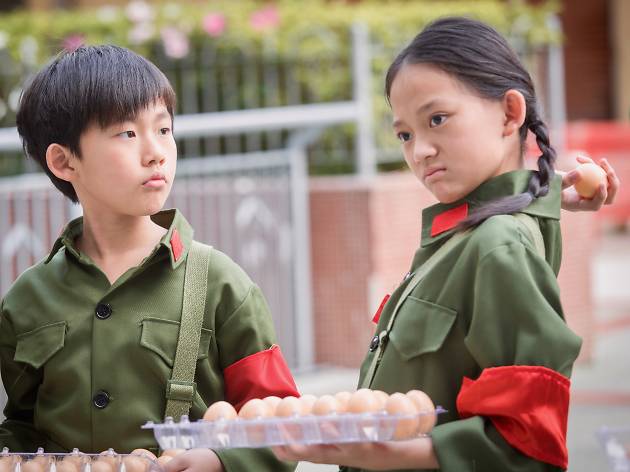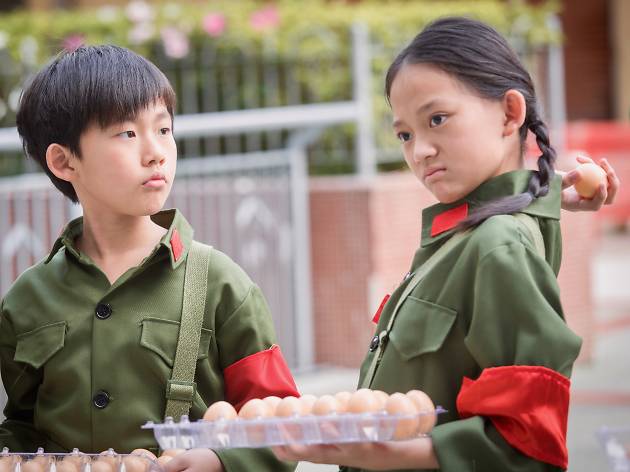 Described as a 'virus of the mind' by China's Global Times, Ten Years proved hugely controversial for its dystopian vision of Hong Kong in the year 2025. Yet the film's critique of Mainland rule was only the beginning of the controversy. Despite being hugely popular with local audiences, the movie was swiftly pulled from local cinemas – supposedly after pressure from Beijing. This, in turn, resulted in 40 public screenings in defiance of this supposed suppression of the film. The controversy deepened when Ten Years was nominated for (and subsequently won) Best Film at the Hong Kong Film Awards. Chinese state broadcaster CCTV announced it would not air the awards and online news sites like Sina and Tencent made no mention of Ten Years when listing details of the awards. Furthermore, Apple Daily claims directors involved with the project have been unofficially blacklisted. Kiwi Chow Kwun-wai, who directed the short Self-Immolator, has joked that his involvement with the production 'self-immolated my own career'.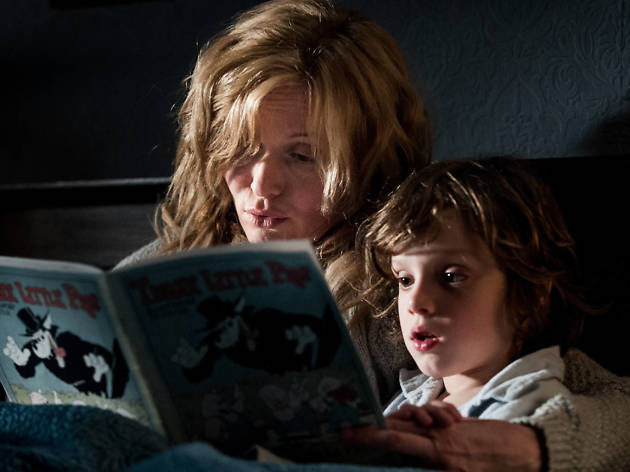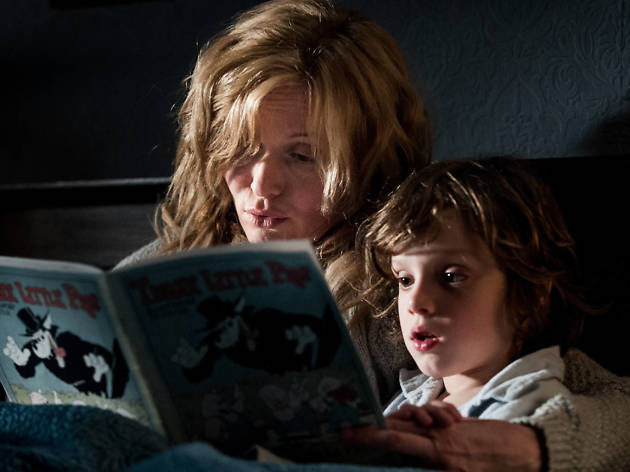 Photo: IFC Films
Among the most assured debuts of the century so far, Jennifer Kent's heartbreaking horror film – also a parable on motherhood – unearths the deeply feminine emotional and sexual frustrations intrinsic to maternity. A grief-soaked, contemporary Rosemary's Baby told in gothic hues, Kent's modern classic mines screams not via cheap jump-scares, but something several degrees more terrifying: a single parent (the soulful Essie Davis) on the verge of a nervous breakdown. –Tomris Laffly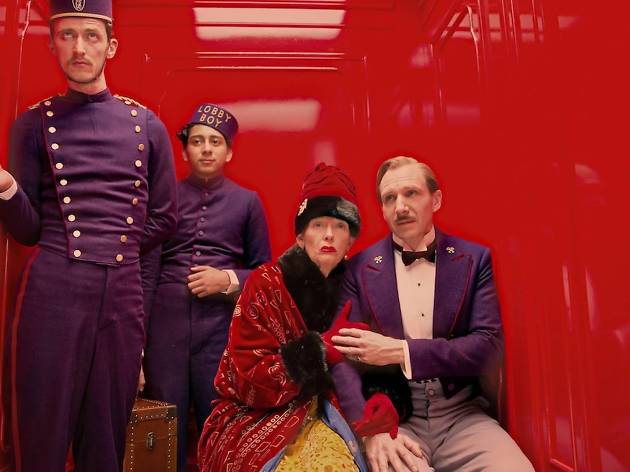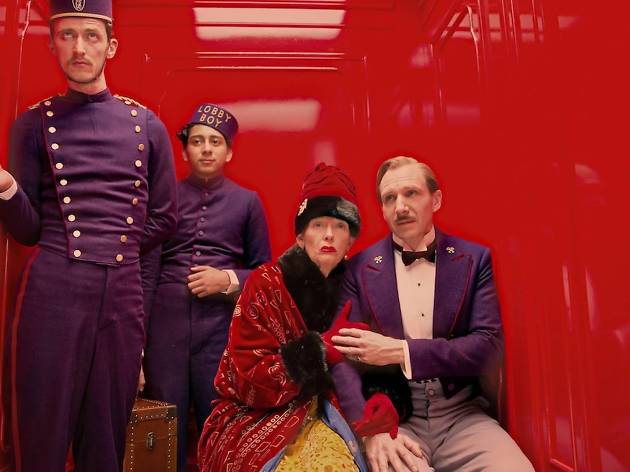 Photo: Martin Scali/Fox Searchlight
The Grand Budapest Hotel (2014)
Wobbling into view looking like a festive biscuit tin, the gorgeously ornate The Grand Budapest Hotel could only be the creation of Wes Anderson. Controlled by the perfectly camp concierge Monsieur Gustave (Ralph Fiennes), it is the setting of a graceful character comedy that speeds up as its story gains urgency. War is the unwelcome influence, but the shift in tone is beautifully managed in one of Anderson's most sophisticated stories. This plays with genre, and it wins. Murder, romance, politics, conflict, crime: all combine in an orderly fashion to create a story that's as gripping as it is funny. And then there's the cast: Tilda Swinton, Saoirse Ronan, Adrien Brody, Willem Dafoe… obviously we could go on. If you haven't checked in, it's never too late. –Anna Smith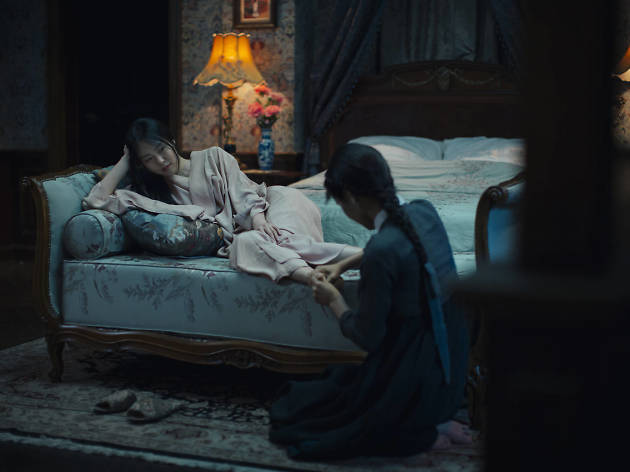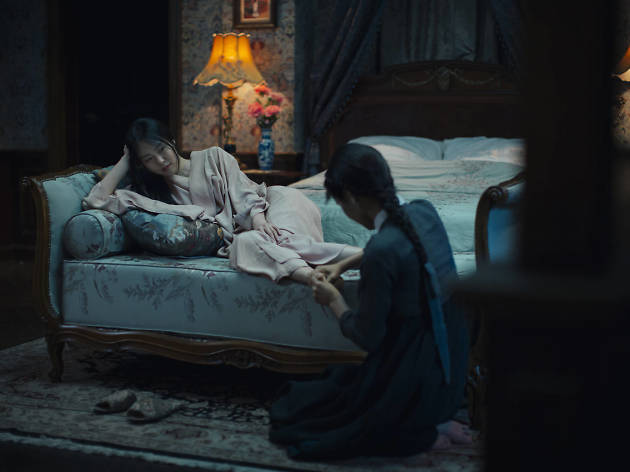 Just when we thought of erotic thrillers as forbidden fruit of a bygone era, along came Park Chan-wook's gothic stunner set in 1930s Korea. The luxuriant visual pleasures of 'The Handmaiden' aren't exactly male-gaze-proof, but the film's juicy payoff is a devious slap in the face of any self-appointed abusers. –Tomris Laffly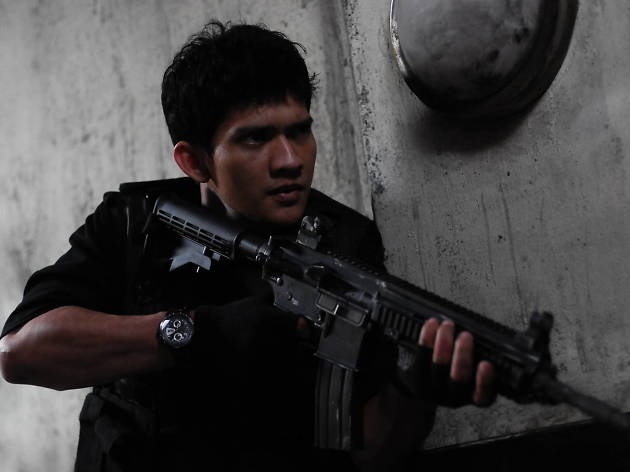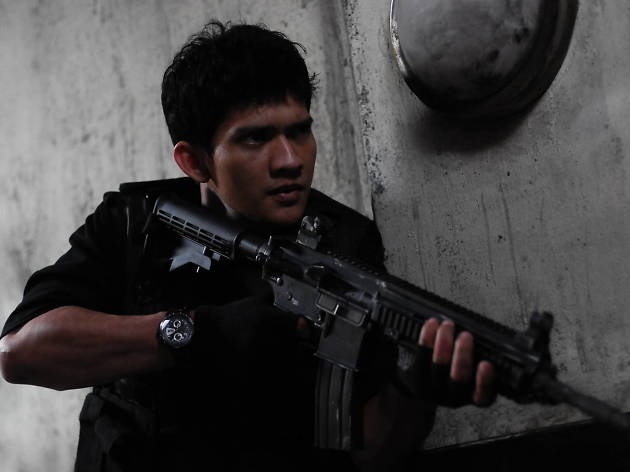 Photo: Sony Pictures Classics/Stage 6 Films
One cop. One towerblock. An army of bad guys. The plot of Wales-born, Indonesia-based writer-director Gareth Edwards's ferocious action movie was so simple, it was surprising no one had thought of it before (though coincidentally, the makers of Dredd did think of it at roughly the same time). Punishingly choreographed by stars Iko Uwais and Yayan Ruhian, The Raid introduced the Indonesian martial art of Pencak Silat to gobsmacked audiences and spawned an intermittently marvellous but wildly overcomplicated sequel. –Tom Huddleston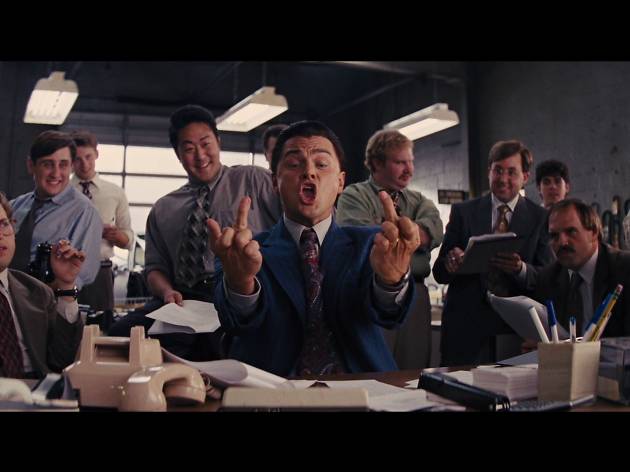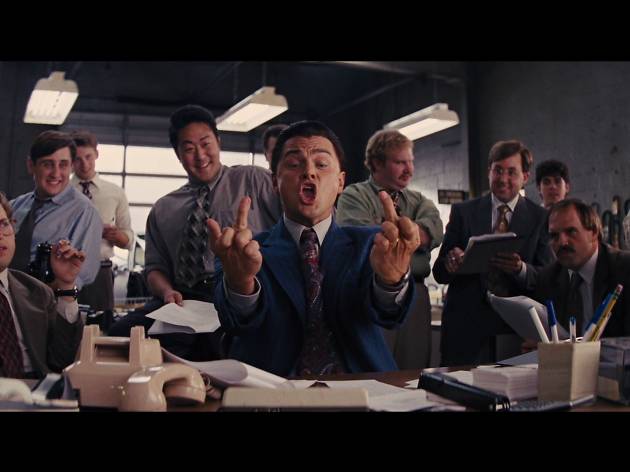 Photo: Paramount Pictures
The Wolf of Wall Street (2014)
The director. The subject matter. The epic running time. All the signs pointed to a real-life stock-market story The Wolf of Wall Street being classic, old-school Martin Scorsese: drugs, swearing, big speeches, bigger performances, a spot of social critique and lashings of classic rock. Leonardo DiCaprio as Jordan Belfort, an unscrupulous stock-market wizard who, in his early twenties, became a multi-multi-millionaire by fleecing Americans out of their hard-earned investments. Belfort – along with his goofy-toothed sidekick Donnie Azoff (Jonah Hill) – lived high on the hog for the best part of a decade, a constant roundelay of booze, yachts, hookers and hard drugs. That is, until the authorities came a-knocking...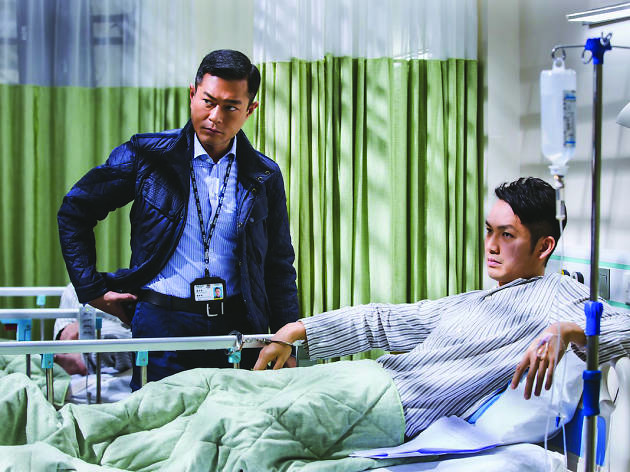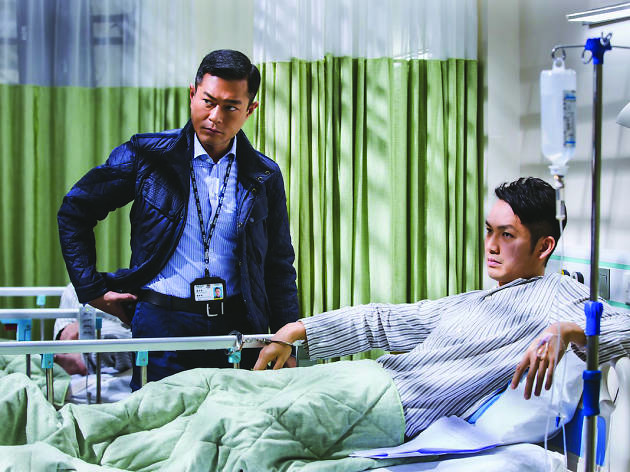 Set entirely within a hospital building, the director examines the pressures building on three principal characters – a doctor (Vicki Zhao) buckling beneath stress following a botched surgery; a detective (Louis Koo) desperate to bring a criminal to justice; and said villain (Wallace Chung) betting his health against his freedom – and their responses. Although the film ends in a fashion with Mainland censors clearly in mind (everyone getting their just desserts), the journey is still a worthwhile one, with all three leads excelling. The final shootout, with the actors moving in actual slow motion, is one of To's finest technical achievements.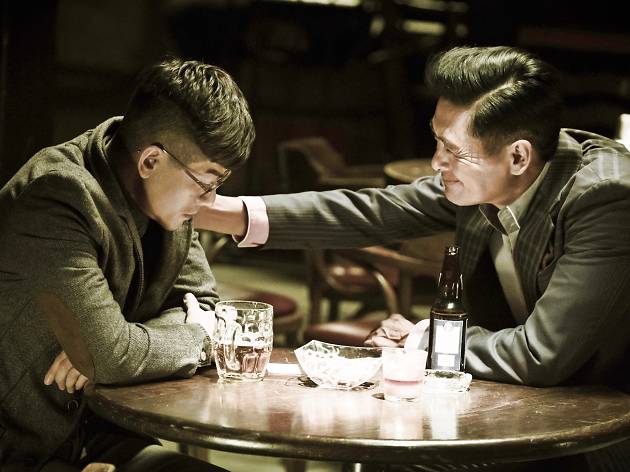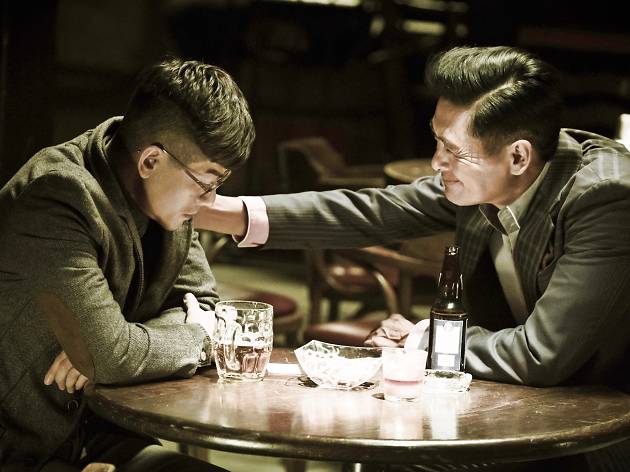 Photo: Katie Yu
Although various elements from Felix Chong's second directorial feature feel lifted from other films (we won't say which to avoid obvious spoilers) this was still the most accomplished big-budget Hong Kong movie of the year. Leads Aaron Kwok and Chow Yun-fat sparkle throughout and the movie's slick depiction of currency counterfeiting is engrossing.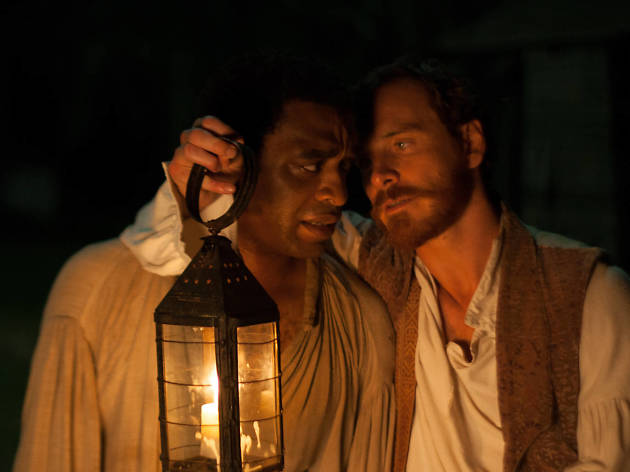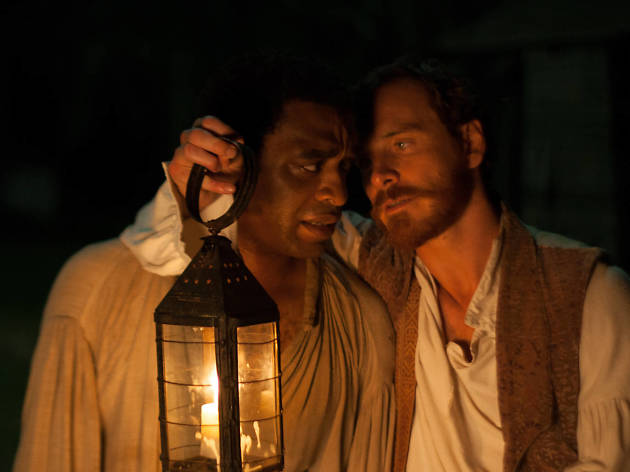 Photo: Film4/ Fox Searchlight
If Nate Parker's The Birth of a Nation was a fierce corrective to DW Griffith's 1915 namesake, this Oscar winner dismantled the cosy myths of Gone with the Wind piece by piece, showing slavery as the traumatic, brutalising prison it was. The big houses in Brit director Steve McQueen's Best Picture winner (and surprise commercial hit) are filled only with moral cowards (Benedict Cumberbatch's William Ford) and drunken monsters (Michael Fassbender's Edwin Epps). One, McQueen's film suggests, is as bad as the other. Thankfully, the soulful Chiwetel Ejiofor as free-born New Yorker Solomon Northup and Lupita Nyong'o (spectacular in her breakthrough role) make it as much a cry of defiance as a litany of miseries. –Phil de Semlyen