The 22 best kung fu movies made in Hong Kong
Martial-arts movies are Hong Kong's speciality. We run down the very best that are made here.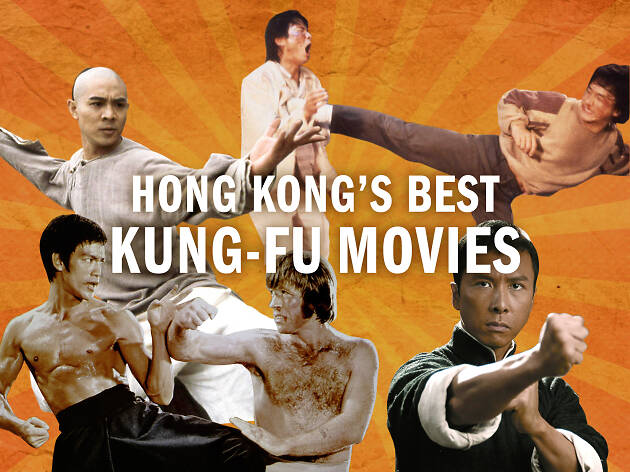 Some of the best kung fu movies ever made have come from Hong Kong. Sure, stars like Thailand's Tony Jaa (Ong-Bak) and Indonesia's Iko Uwais (The Raid) may have (temporarily) taken hold of the martial arts crown worn by the likes of Hongkongers Bruce Lee, Sammo Hung, and Jackie Chan, but the Hong Kong film industry remains king in this genre. Heck, we practically invented it.

The first collection of kung fu movies are generally agreed to the Wong Fei-hung series. A Guangdong folk hero, Wong is a near-mythical figure. Born in 1847, he was a martial arts master, a doctor, and a general champion of the weak. The first local film made about him was created in 1949, with another further 98 that followed over the next 21 years starring Kwan Tak-hing, making this Wong saga the longest-running film series in the world.

The martial-arts genre also owes much to Peking opera. As the traditional form of entertainment lost popularity in the middle of the 20th century, so performers sought new employment in Hong Kong's fledgeling movie business. From Yu Jim-yuen's now-famous Peking opera academy emerged the likes of Jackie Chan, Sammo Hung, Yuen Biao, and Corey Yuen – actors and directors who would create box-office hits across four decades.

With such a rich cinematic history, it's hard to pick such a small number of key kung fu movies made in our city. Still, we've given it a shot and here are our recs for the best kung-fu movies ever made in Hong Kong.

RECOMMENDED: Not into 'chop-socky' flicks? Try Hong Kong's best wuxia movies or the 11 best Hong Kong romcoms instead.


Best kung fu movies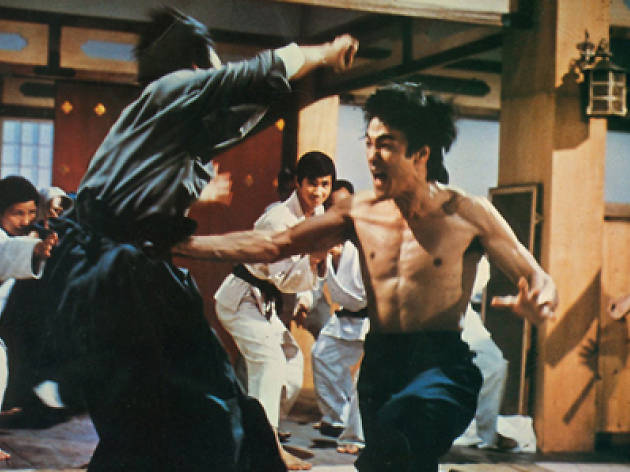 Fist of Fury | 精武門 (1972)
For many, Hong Kong martial-arts movies is best embodied by Bruce Lee. The man is that legendary. Of the four films he starred in during his life, Fist of Fury is probably the best. Quality not just for its ferocious fight scenes, the movie was also a hit for its Chinese nationalism, which saw Lee striking back at the taunt that China was the 'sick man of Asia'.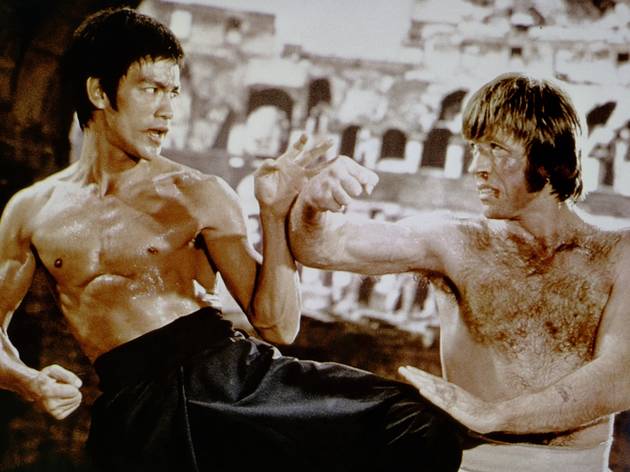 Way of the Dragon | 猛龍過江 (1972)
Whether or not you think Fist of Fury or Way of the Dragon is better, everyone can both agree that they're excellent. Lee actually directs this effort, which sees his character head to Rome to protect the family restaurant from a local crime syndicate. The final fight between Lee and Chuck Norris – in the Coliseum, no less – is captivating, but it's Lee's savage skill with twin nunchucks earlier in the film that really lingers in the memory.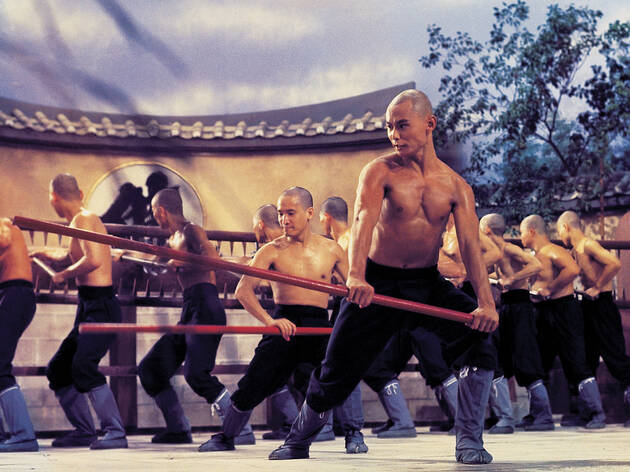 The 36th Chamber of Shaolin | 少林卅六房 (1978)
Released in the west as Master Killer, 36th Chamber was the right film at the right time to capitalise on the hunger for martial-arts films created by Bruce Lee's Enter the Dragon. Gordon Liu is the main man here and the fantastic fight scenes and training sequences are one of the reasons Liu was recruited by Quentin Tarantino for a role in Kill Bill.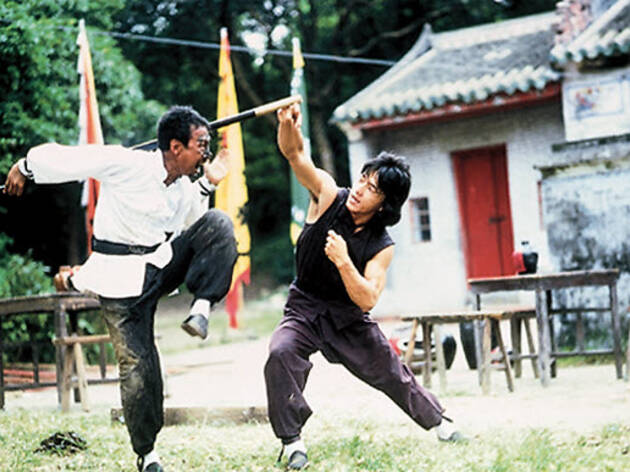 Drunken Master | 醉拳 (1978)
Although there's much love for this movie's belated sequel (released in 1994), we're much bigger fans of the original. This Jackie Chan vehicle – one of his last classic kung-fu movies – sees him play Wong Fei-hung, albeit as a naive, rebellious youngster. Chan's drunken boxing became iconic and the man himself declares his showdown with Thunderleg (Hwang Jang-lee) one of his favourite fights. Need we say more?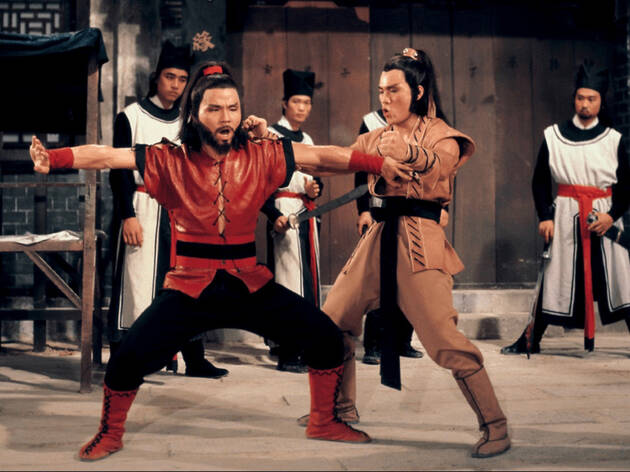 The Five Venoms | 五毒 (1978)
A cult hit in the west, The Five Venoms sees a dying master, dismayed by tales that his five former students have turned to crime, training his final student Yan Tieh (Chiang Sheng) so he can go kill the evil students. A Shaw Brothers classic, this features all the hallmarks of that studio's best works – a straightforward plot, cool characters, glamorous costumes, plenty of extras and lightning fast kung fu.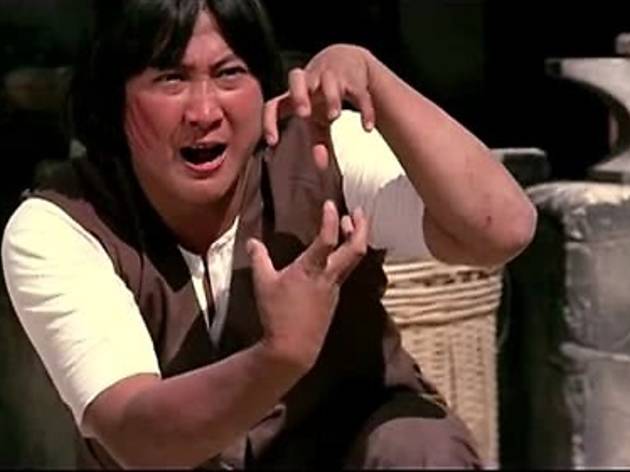 The Magnificent Butcher | 林世榮 (1979)
One of the finest 'classical' kung-fu movies ever made – before Jackie Chan and his stunt work took martial-arts movies in a new direction – The Magnificent Butcher is also Sammo Hung at his best. It's a rare collaboration between Hung and legendary fight choreographer Yuen Wo-ping, who would eventually gain international recognition with the awesome – and very HK-inspired – action scenes in The Matrix.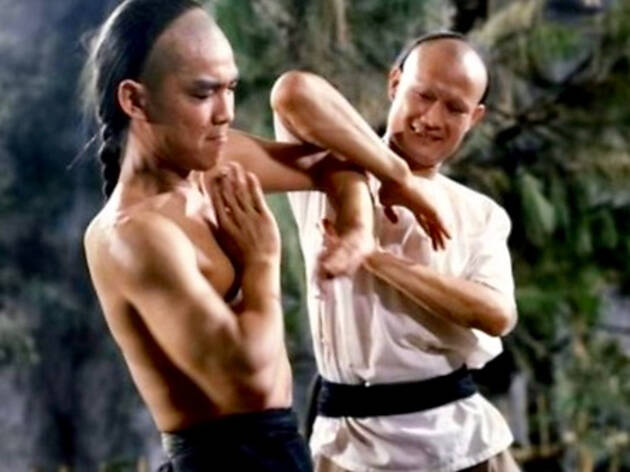 The Prodigal Son | 敗家仔 (1981)
Despite starring in huge hits like Project A, Wheels on Meals and Dragons Forever, Yuen Biao was frequently overshadowed by his huge co-stars, Jackie Chan and Sammo Hung. The Prodigal Son was one of the few times he got to strike out on his own and hit a home run. Biao plays Leung Jan, the son of a rich man who thinks he's the toughest hombre in town – until it turns out his servant has been bribing his opponents to lose. Biao's redemption arc is one of the best in local cinema.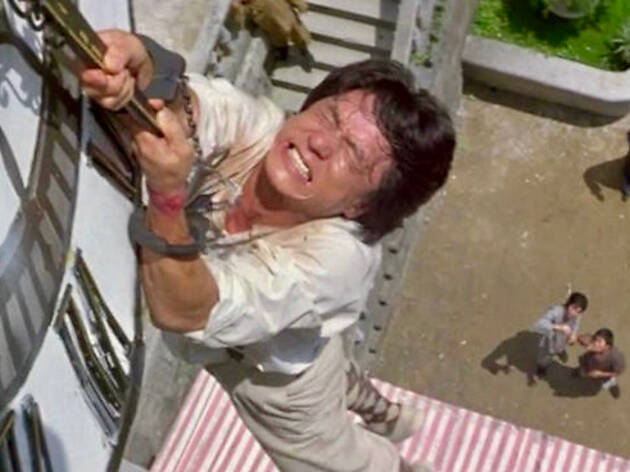 One of Jackie Chan's finest movies – which is really saying something – Project A sees him and co-stars Sammo Hung and Yuen Biao all on top form. The film follows three marines in early 20th-century Hong Kong out to eliminate a gang of pirates harassing the South China Sea. Chan's clocktower stunt, in homage to Buster Keaton, is still incredible to see.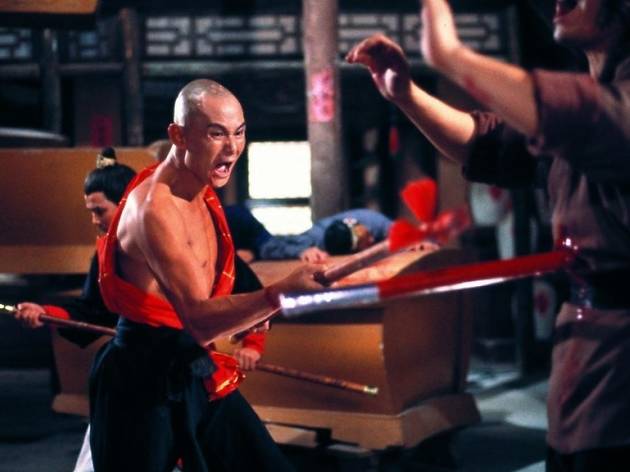 The Eight Diagram Pole Fighter | 五郎八卦棍 (1984)
Another Gordon Liu classic, by the time this Shaw Brothers' effort was released, it was already something of an anachronism – the period costumes and simple plots already being eclipsed by Jackie Chan's death-defying stunts and modern production. Still, it's a classic for a reason. A dark and brooding kung-fu flick that with all its clichés – evil queens, traitorous generals, honourable heroes with spunky sister sidekicks – is a perfect introduction to Hong Kong action cinema.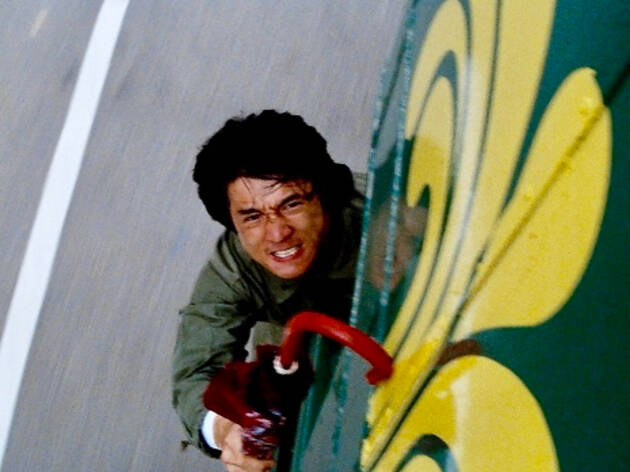 Police Story | 警察故事 (1985)
One of the most audacious and breath-taking Hong Kong movies ever made, Police Story marks the highpoint of Jackie Chan's career. Whether it's Chan clinging on for dear life to a bus speeding 'round corners or the climactic brawl in Wing On Plaza, the film is frequently jaw-dropping. It's no wonder that the various injuries accrued during filming meant Chan found it almost impossible to find insurance for his subsequent movies.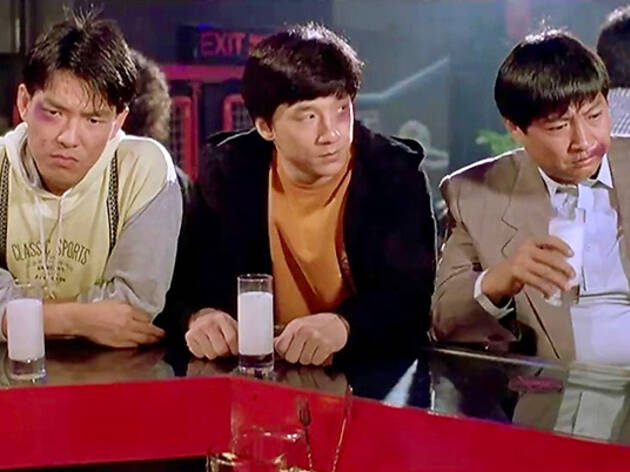 Dragons Forever | 飛龍猛將 (1988)
An appropriate English title, this would be the last time that the 'Three Brothers' – Jackie Chan, Sammo Hung and Yuen Biao – would collaborate together. They go out together on a high, this being among their finest work together. All three show off their very unique talents, no more so than when they all end up involved in a fight against each other.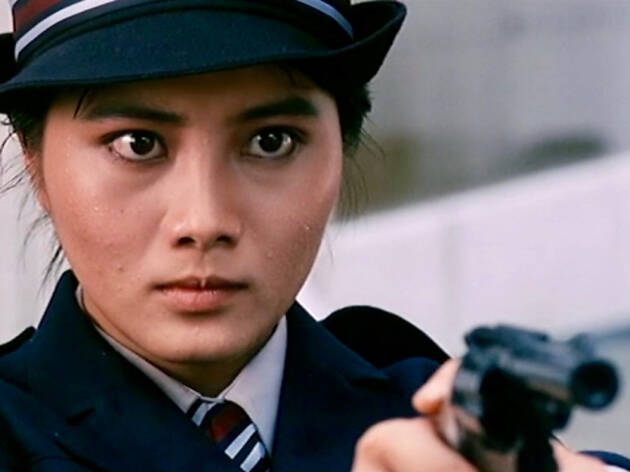 In the Line of Duty III | 皇家師姐III雌雄大盜 (1988)
Showing that women kick ass just as good as men, this is action heroine Cynthia Khan's finest hour. Khan, as police officer Madam Yeung Lai-ching, must do battle with some villainous jewel thieves. A fast-paced, hard-hitting flick, Khan's decision to rip her police skirt in her first scene so she can more easily kick the crap out of baddies sets the tone for the rest of what follows.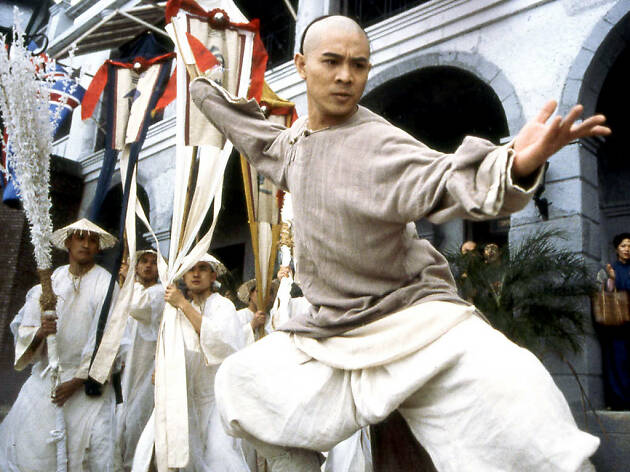 Once Upon a Time in China | 黃飛鴻 (1991)
Scripted and directed by Tsui Hark, this is yet another in the long line of Wong Fei-hung movies. A young Jet Li plays the hero this time out, and the complex characters and exceptional martial arts make this one of the best movies of its kind. The final showdown in a granary full of ladders is – with the help of plenty of wires – visually stunning.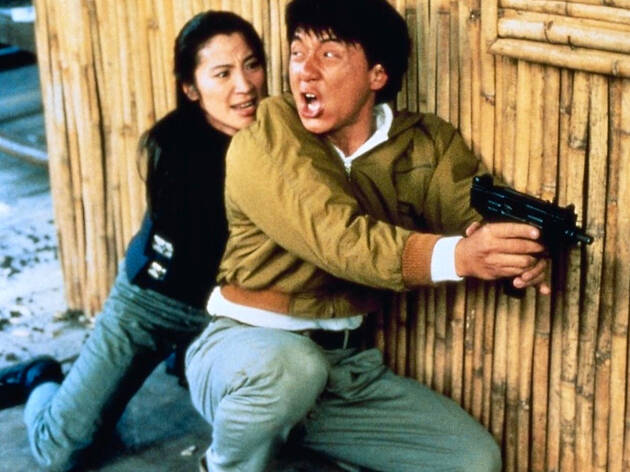 Police Story III | 警察故事III超級警察 (1992)
After a botched stunt during production of Armor of God nearly killed him in 1986, Jackie Chan was never quite the same. Police Story III remains one of his last truly great action movies. It helps that he has Michelle Yeoh on hand to assist. Between her attempting to land a motorbike on top of a moving train and Chan hanging on to a helicopter flying high above Kuala Lumpur, this is almost as good as the original.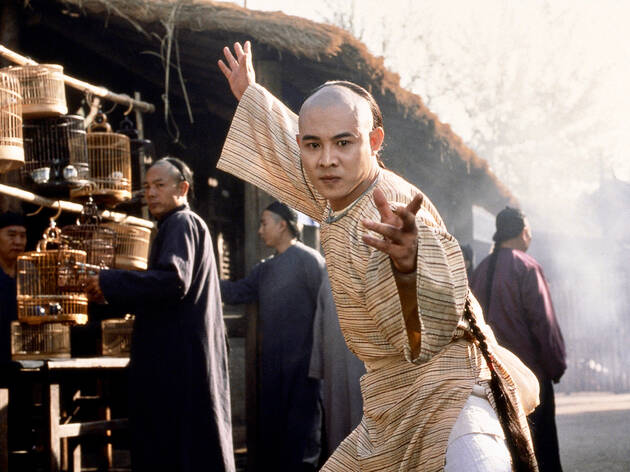 Photo: Johansen Krause
The Legend of Fong Sai-yuk | 方世玉 (1993)
Another of the films that helped Jet Li earn his ticket to Hollywood, here, he stars as the eponymous hero, another folk hero like Wong Fei-hung. Similar to Jackie Chan's lighthearted portrayal of Wong in Drunken Master, Li plays Fong as something of a rascal. A surprisingly sophisticated story involving the anti-Qing Dynasty Red Flower Society plays out with some of the best fight scenes of the decade. The sequel is excellent too.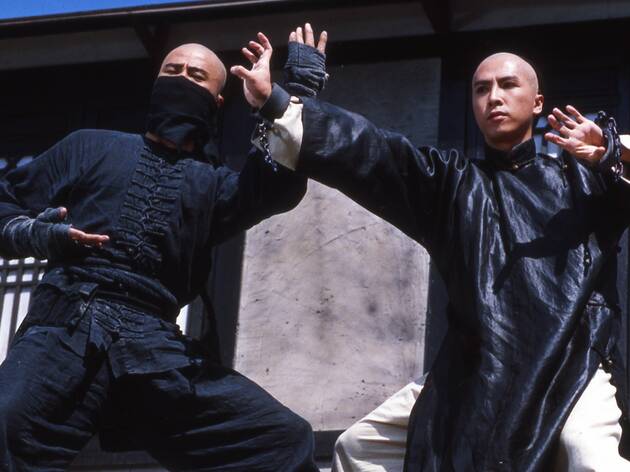 Iron Monkey | 少年黃飛鴻之鐵馬騮 (1993)
One of the best kung-fu flicks of the '90s, Iron Monkey saw a dream team of Donnie Yen, Yuen Wo-ping and Tsui Hark collaborate on this sorta-prequel to Once Upon a Time in China. Here, the virtuous Iron Monkey – imagine a Chinese Robin Hood and Batman amalgam – is wanted by the evil Qing authorities. It's up to Wong Kei-ying (Yen) and his son Fei-hung (but of course) to help him.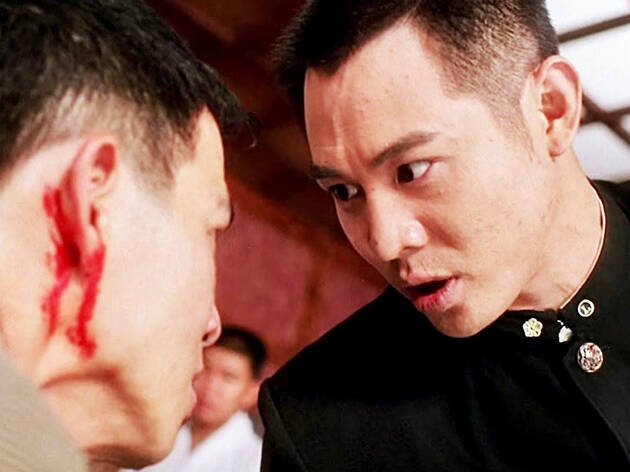 Fist of Legend | 精武英雄 (1994)
Another '90s kung-fu flick and another success for Jet Li. The story – Chen Zhen (Li) returns to Shanghai to investigate the death of his master and runs into trouble with a school of thuggish Japanese fighters – is clearly a remake of Bruce Lee's Fist of Fury. But Li does Lee proud in a film that's more nuanced than the original and which features brilliant fighting choreographed by – that man again – Yuen Wo-ping.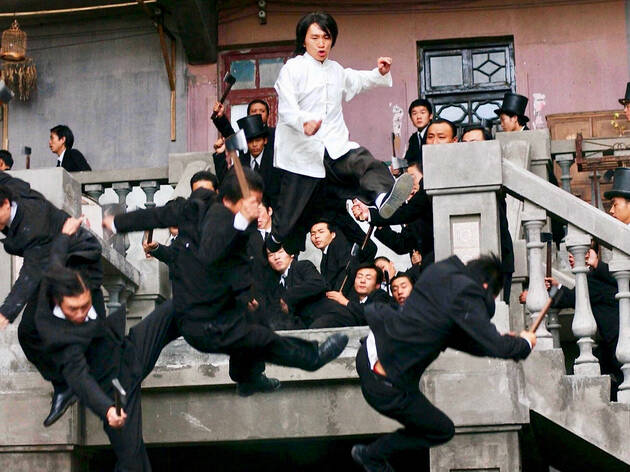 Photo: Sony Pictures Classic
Kung Fu Hustle | 功夫 (2004)
Sure, Kung Fu Hustle is as much comedy as it is action, but this is still a classic of the genre. And is that any surprise in a film that has both Sammo Hung and Yuen Wo-ping as action directors? If the inventive martial-arts styles and huge set-piece battles don't draw you in then the jokes certainly will.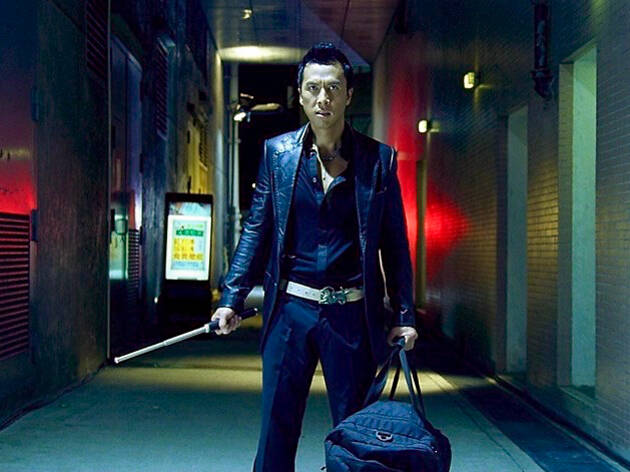 SPL: Sha Po Lang | 殺破狼 (2005)
One of the last truly great Hong Kong action films, even in 2005, Sha Po Lang drew sighs of 'they don't make them like that anymore'. Donnie Yen is both star and action director and the film revived his career after some disappointing years in Hollywood in the early noughties. When you witness the explosive action, it's not hard to see why Yen was back on everyone's radar.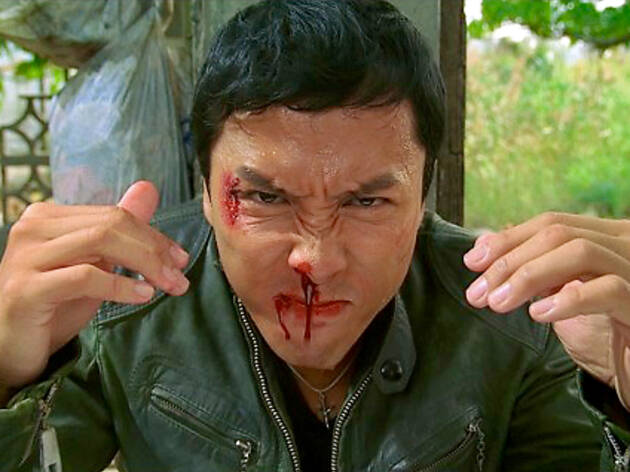 Confirming that Donnie Yen's comeback was the real deal, Flash Point helped cement Yen as the premier action hero of 21st-century Hong Kong cinema. This was one of Yen's many collaborations with director Wilson Yip, and the pair would reach new heights with the subsequent Ip Man trilogy. Here, though, it's Yen's eye-catching use of MMA that truly impresses, a martial art previously unseen in local films.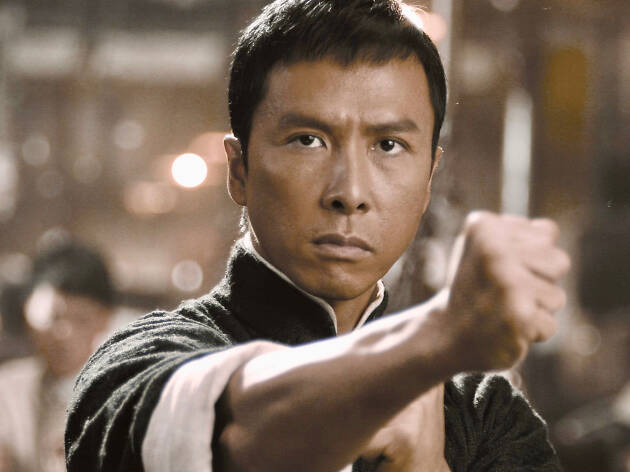 The film that kickstarted an entire subgenre of Ip Man films, with the legend of Bruce Lee done to death, perhaps it's a surprise it took this long for someone to turn their attention to Lee's sifu. Yen and Yip team up once again in this modern classic that tells the (highly fictionalised) story of Ip Man during the years of the Japanese occupation of Hong Kong. So good it won Best Film at the 2009 Hong Kong Film Awards.
Show more
Looking for more great movies?