Angsana Spa Alto Residences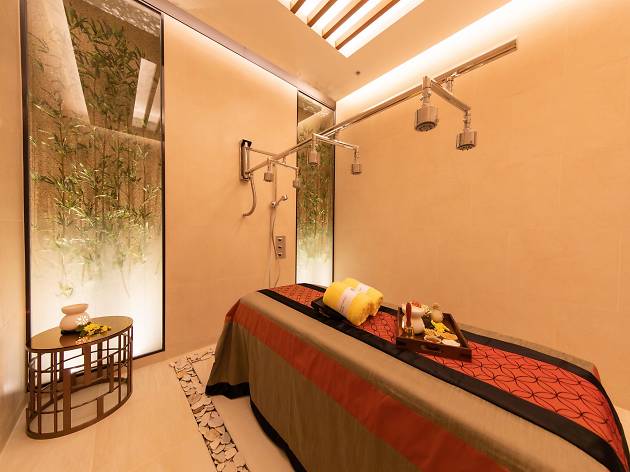 1/3
Angsana Spa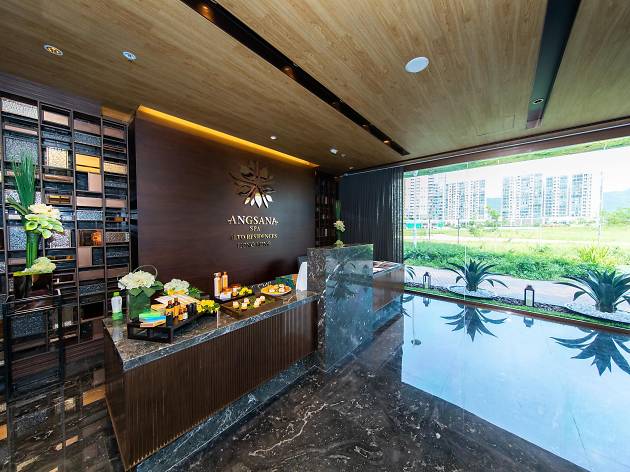 2/3
Angsana Spa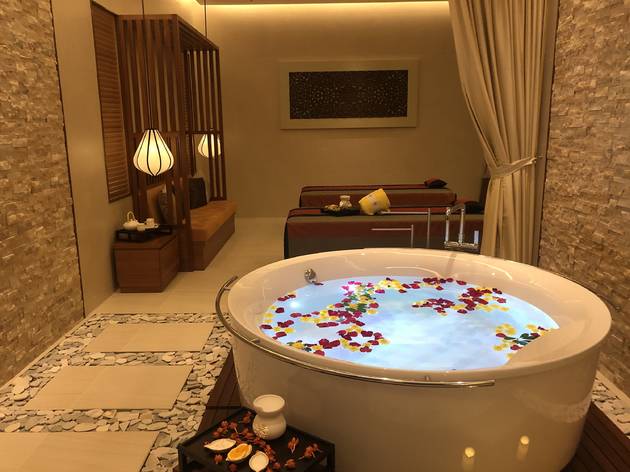 3/3
Angsana Spa
Time Out says
Renowned Banyan Tree Group launches Hong Kong's first Angsana Spa opened to the public
As one of the brands managed by leading Asian spa operator Banyan Tree Group, Angsana Spa is renowned for its refreshing blend of treatments based on the use of aromatherapy and East-West fusion techniques to rejuvenate the body, mind and spirit. With outposts setting in Hotel Icon and Park Island that's only made available for hotel guests and privileged club members, this newly launched branch at the shopping street of Tseung Kwan O's private housing estate Alto Residences is the first Angsana Spa offering extensive massage and beauty services to the public in Hong Kong – so naturally, we had to check it out.
With great expectation in mind, we stepped into the spa. What welcomed us was its oriental-inspired décor, the sound of running water gurgling in the lobby and a warm cup of slightly sweetened herbal tea. The whole space is quiet, classy and luxurious, forming a stark contrast to the streets outside which are mainly still under construction.
We opted for Angsana's signature treatment - the Vitality Starter - a full-body massage session that aims to release all your built-up muscle tension. Before we began, the therapist asked us to pinpoint areas of our body that we had problems with, so that they could provide a customised experience that was best suited for our current state. Each treatment room comes with an independent shower and toilet, so we were able to have around 30 minutes of relaxation time and a decent foot cleansing service with absolute privacy.
As we laid down on the soft, comfortable massage bed under dimmed lights, the body massage embarked from the neck and back, arms and legs, to the stomach and chest area. With the use of a specially formulated Euphoria oil blended from Ylang Ylang, Litsea Cubeba and sweet basil, the pressure applied with thumbs or full palms were smooth and strong. There were a few moments of discomfort at first, but the tension was quickly eased under the therapist's deft hands, especially for regions like the neck and upper back which, like any desk jockey would understand, gets tensed up easily from hours of being hunched over the computer. At last, the massage moved on the head before the whole session ended with a soft bell ring, tending an overall feeling of invigoration and wellbeing. A refreshing tea set was then served to finish off the calming and luxurious experience.
Overall, it was a delightful journey from head to toe as the one-hour long, knots-loosening process left us feeling fully rejuvenated, healed and oh-so-pampered. Given its convenient location and a wide variety of impeccable treatments, this place is a perfect respite to soothe your frazzled mind and melt your stress away. Though a bit pricy, along with a fair bit of travelling time with its location, this incredibly nurturing spa is worth every penny. If you were ever to treat yourself or spoil a loved one, we highly recommended this place. By Angel Hong
Details
Address:
Alto Residences
Retail no.5, G/F and B2/F, 29 Tong Yin Street
Tseung Kwan O
Hong Kong


Contact:
Opening hours:
Daily: 11am-10pm