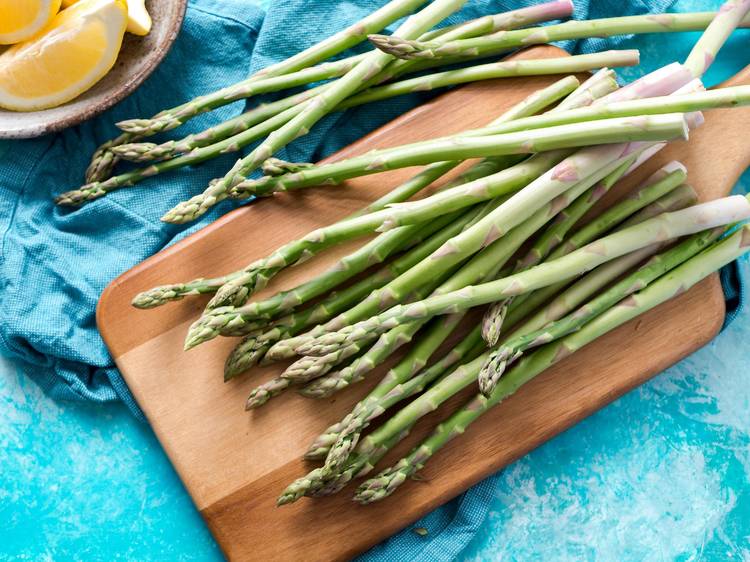 Photograph: Christine Siracusa
Asparagus can be white or green. The main difference between the two is the chlorophyll. Green grows out of the earth (absorbing the sun's rays) while the white grows underground, and are harvested before they come to the surface. Green asparagus is stronger in flavour and harder in texture, but contains more nutrients.
White asparagus is more delicate, and is often considered a delicacy. Because it grows underground, it is much more labour intensive to harvest. Peruvian asparagus is often sought after for its quality derived from a long history of production and export in Peru.