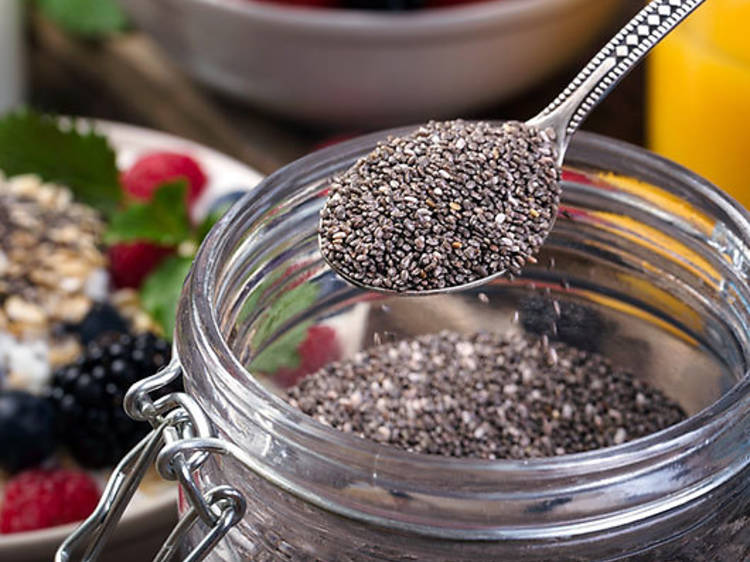 Photograph: Trade Commission of Peru
Small but mighty
Fibre is an essential part of a healthy diet, helping to maintain overall bowel health. With roughly nine grams of fibre per one-ounce serving, chia seeds make it easy to reach the daily recommended dose of fibre (30 grams a day).
Alongside a high fibre content, chia seeds are also an excellent source of protein, vitamins, minerals, antioxidants, and healthy fats. Omega-3 fatty acids provide the starting point for regulating blood clot formation and inflammation, as well as maintain heart, brain health, kidney, and skin health.
Omega-3 fatty acids are called essential fats because they are not made by the body, but derived from food such as fish. Chia seeds are one of the many superfoods that contain omega-3 fatty acids, and are especially beneficial for those who follow vegan or vegetarian diets.