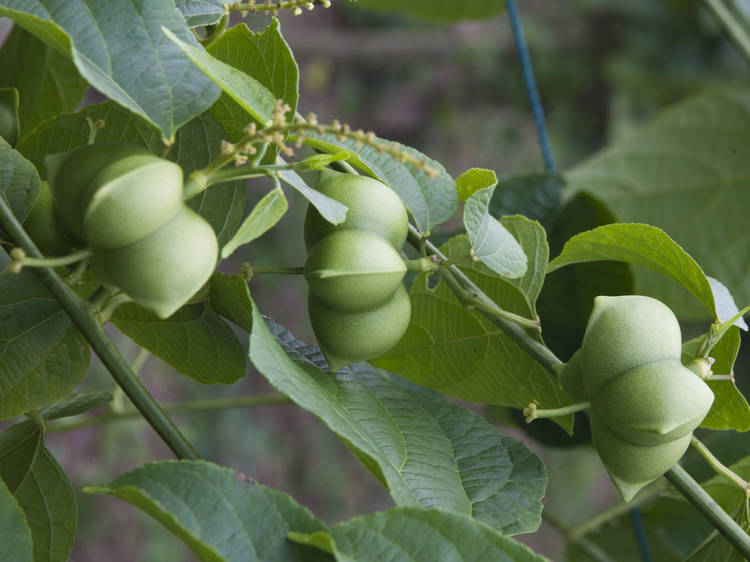 Photograph: Trade Commission of Peru
Sacha inchi is a star shaped fruit that grows on the vines of a plant native to the highlands of Peru. Under its thick outer husk are edible seeds packed with protein and vitamins, and are rich in omega-3 and omega-6 – hello important dietary fats!
You'll often hear sacha inchi seeds referred to as the bush peanut, mountain peanut, or Inca peanut, but they are not actually botanically related to the peanut at all. Its taste is similar to an almond, and while not classified as a nut, sacha inchi can be enjoyed like so – tossed in salads and trail mix, or enjoyed on their own, roasted with a bit of salt. Sacha inchi is a particularly great source of nutrients for those who follow a vegan or vegetarian diet.