Hong Kong quarantine sorted at One-Eight-One Hotel & Serviced Residences
Breeze through your quarantine stay at One-Eight-One Hotel & Serviced Residences, with bonus features like fitness equipment and video games
Looking for the best hotel to spend your quarantine in Hong Kong? Spend it in comfort and style at One-Eight-One Hotel & Serviced Residences. Located in Hong Kong's historic and fashionable Western district, this newly opened five-star hotel has thought of every detail to make your time as pleasant as possible, equipped with 183 rooms tailored to global corporate clients, Hong Kongers and families. Here's what to expect when you book your stay at this designated quarantine hotel.
Recommended: Stay up to date on Hong Kong's latest social distancing measures.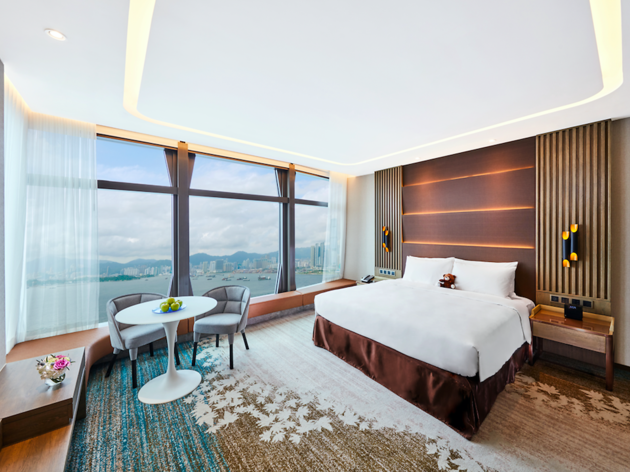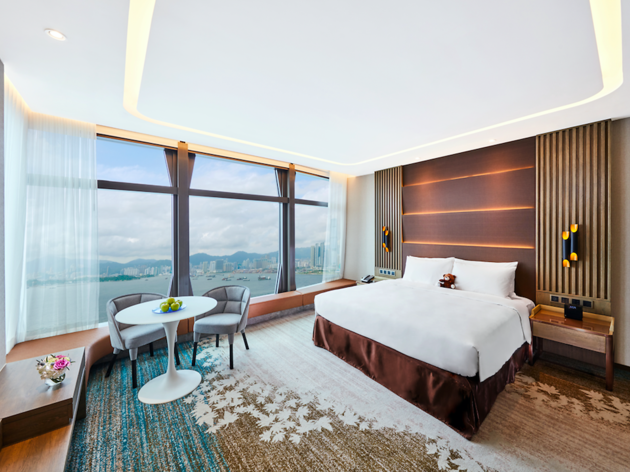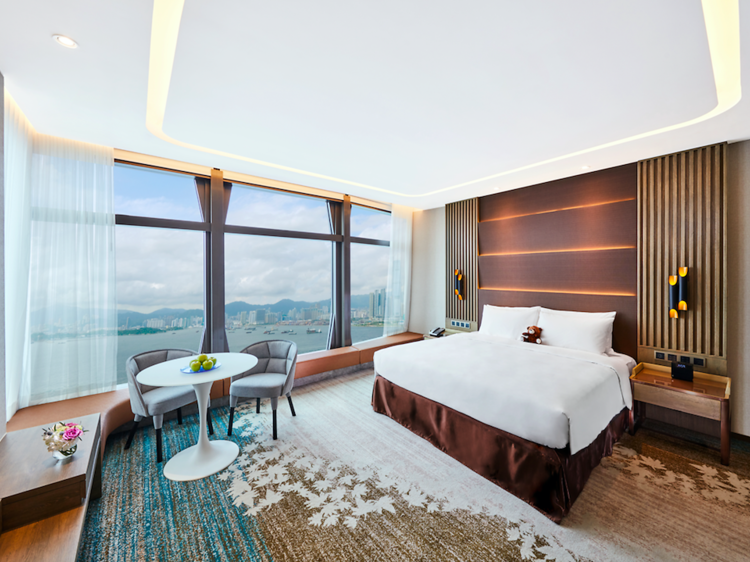 Photograph: Courtesy of One-Eight-One Hotel & Serviced Residences
180-degree views of Victoria Harbour
Don't settle for passing time in a shoebox with a porthole for a window. One-Eight-One's rooms are spacious and uncluttered, with most offering an open skyline and sweeping panoramic views of Hong Kong's iconic harbourside, with sights of Instagram Pier, Tsing Ma Bridge, Green Island Lighthouse and Peng Chau. Not a fan of kitsch? The rooms are decorated with subtle wood and earth tones, to make you feel warm, cosy, and right at home.
The Urban Rooms begin at 330 square feet. The Harbour Room features interconnecting rooms to accommodate families and children, while the Harbour Suite features bedside sunset sea views.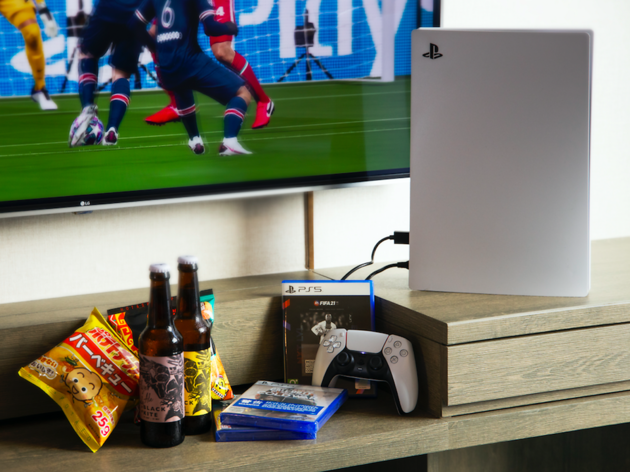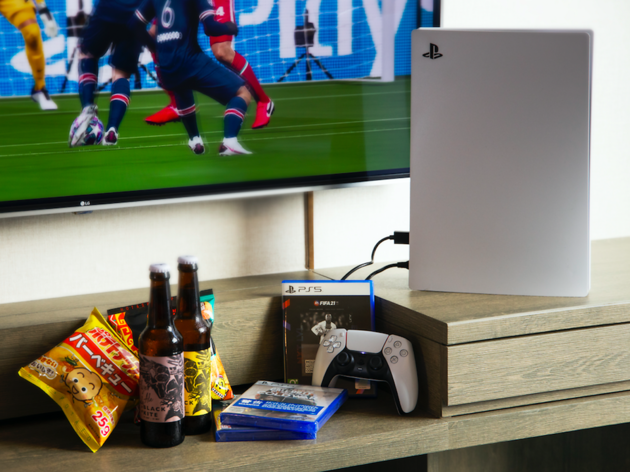 Photograph: Courtesy of One-Eight-One Hotel & Serviced Residences
Video games and exercise equipment
There's only so much Netflix one person can take, which is why One-Eight-One has arranged for special amenities for the duration of your stay. Stay in shape with complimentary use of yoga mats and cross-training resistance bands, or unwind with a Playstation 5 or Nintendo Switch gaming console, available for rent. Brush up on your Call of Duty or Animal Crossing skills - use this time to sit back, and relax. The rooms are also equipped with hi-speed and reliable wifi so you can continue to work efficiently during your stay.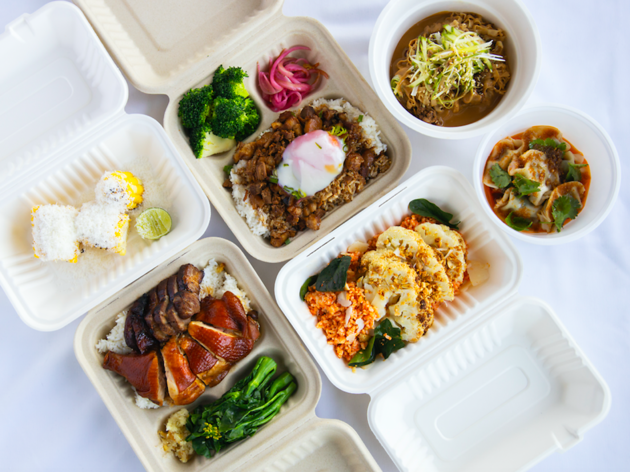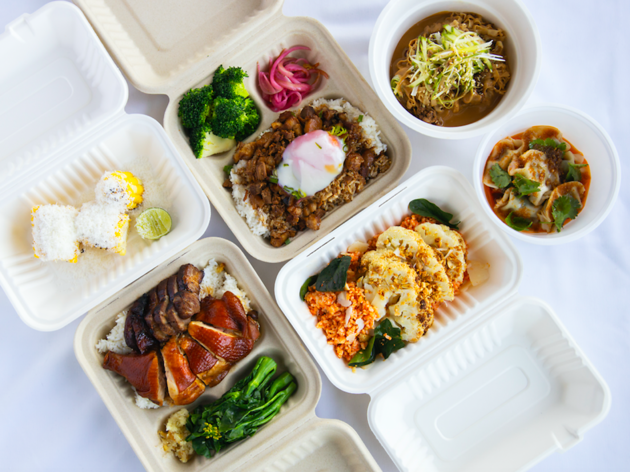 Photograph: Courtesy of One-Eight-One Hotel & Serviced Residences
Freshly prepared and balanced meals served to your door
Just because you're in quarantine doesn't mean you can't eat well. The expert culinary team at One-Eight-One have designed a rotating menu of delicious and nutritious meal options, as part of their meal package. Choose from three culinary styles - East (Chinese), West (Western), or Go Green (Vegetarian) - for plenty of variety to mix and match depending on your mood.
East menus focus on Cantonese home-cuisine, while West serves up classic you'd find in bistros, trattorias, diners, pubs and cafes. The Go Green program is designed in particular for plant-based diets. Signature dishes include the House-made Iberico Pork Char Siu and Soy Poached Chicken, Cod with Creamy Lemon Sauce and Fennel Salad, or Impossible Meat Vegetarian Dan Dan Noodles. Dishes are all prepared from scratch, and served in eco-friendly, biodegradable containers right to your door, and served with recycled wooden cutlery. And bonus: each Go Green or West meal comes with a cold-pressed juice from Bless, for some added vitamins and minerals.
Thirsty? Happy hour features a collaboration with the best local breweries, while the bar team has created five bottled cocktails for guests to enjoy in their rooms.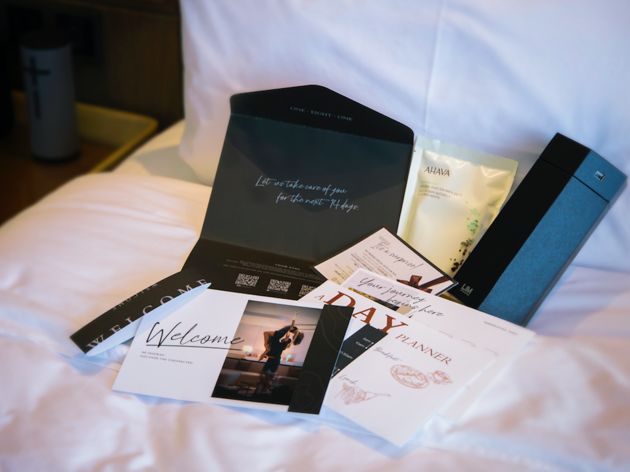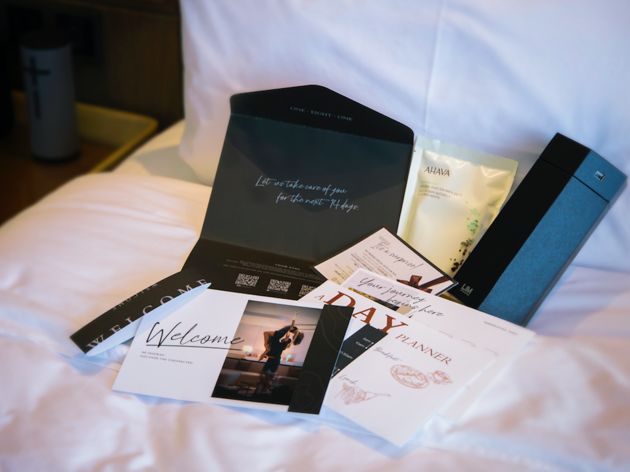 Photograph: Courtesy of One-Eight-One Hotel & Serviced Residences
Quarantine may sound daunting, but One-Eight-One's attentive hospitality staff are ready at a moment's notice to handle any of your requests along the way. From extra pillows to fresh towels, you'll receive everything you need to feel comfortable for the long-haul. Have something special you need taken care of? Take advantage of the concierge WhatsApp channel, exclusively for VIP guests of the hotel.
Expect a warm reception when you arrive at your suite. One-Eight-One welcomes every guest with a welcome basket packed with snacks and craft beer from famed local microbrewery Black Kite. On the coldest days of the year, expect a delivery of piping hot and soul-soothing potato and leek soup, or flavourful woon zai chi (imitation shark fin soup), for a taste of Hong Kong's street food culture. For those with green thumbs, they provide little potted plants to grow in the rooms. In collaboration with local cookie brand Cookie DPT, you will also find sweet treats waiting for you. Expect some festive surprises for special holidays like Chinese New Year or Valentine's Day.
The highest hygienic standards
It's times like these that make us truly appreciate the importance of cleanliness. One-Eight-One keeps the highest hygienic standards as dictated by the health department, holding the Hong Kong Anti-Epidemic Hygiene Measures Certificate. All soft surfaces such as mattresses, carpet, chairs and sofas, curtain and bed boards are steam-cleaned and disinfected between each stay. In partnership with Hong Kong technology pioneer company, Life In Motion (LIM), rooms are also sanitised using clean technology innovations like UV-C light sanitation – guests also receive their own personal light sanitiser as a welcome gift. Rest easy knowing that your health and safety is a priority.
Starting from $41,250+ for 21 nights for one person, visit One-Eight-One or email reservation@one-eight-one.com to make a reservation.