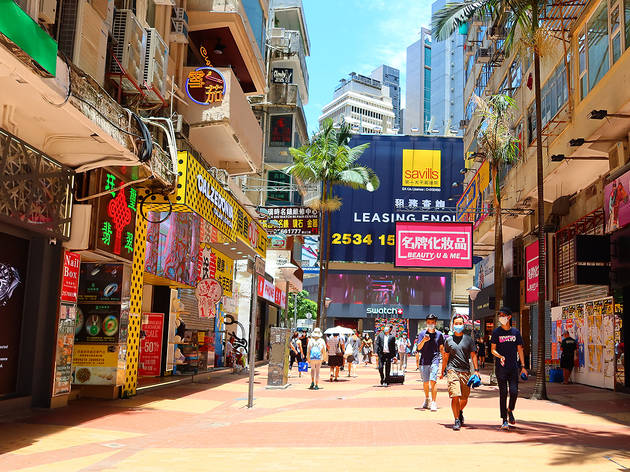 Things you need to know about Hong Kong's social distancing restrictions
Here's what you can and can't do in Hong Kong right now until August 11
If you have questions about the new restrictions and rules on public gatherings and would like to keep abreast on 'what you can or can't do' or 'what is still open', we've combed through public information and recent government press releases to shed light on some of the relevant things you should know.

RECOMMENDED: Read about the Hong Kong charities and nonprofits that need your support during these difficult times.
Hong Kong's social distancing restrictions
What is the current rule about public gatherings?
Since July 29, public gatherings are limited to two people from the previously allowed four due to a surge in local coronavirus cases. The government also stated mandatory mask-wearing in all indoor and outdoor public spaces such as shopping centres, building lobbies, shops, supermarkets, as well as transport terminals, and parks. This rule means that masks will be required for all those exercising outdoors.
If people are caught gathering in more than the allowable number of people, there will be a fine of $25,000 and imprisonment for six months for 'any person who participates in a prohibited group gathering; organises a prohibited group gathering; owns, controls or operates the place of the gathering; and knowingly allows the gathering.' The only exemptions to the rule are gatherings in public for transportation purposes; for groups performing any governmental function; for groups gathering at a place of work or within hospital and healthcare facilities; persons living in the same household; proceedings in a court; funerals and any other occasions for mourning.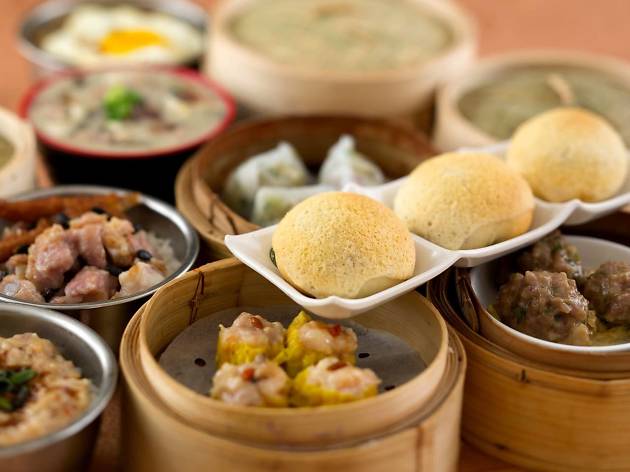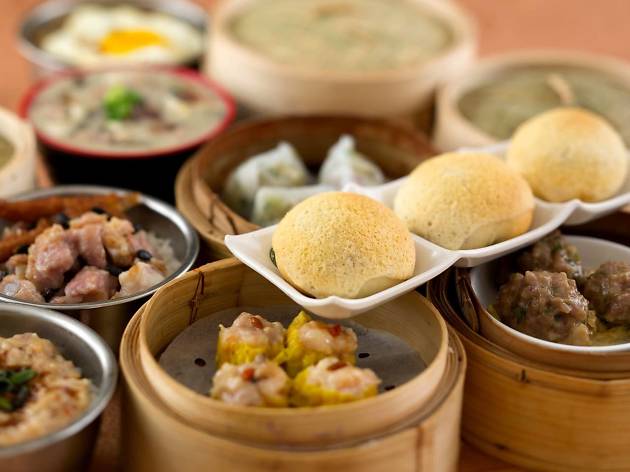 Chris Chan
Can I eat at the nearest restaurant?
With the recent surge in coronavirus cases, stricter restrictions have once again been placed on our city's restaurants. On July 29, dining at Hong Kong restaurants are banned entirely but reversed after its one-day implementation as the public reacts to blue-collar workers around the city who have subsequently been forced to eat their lunch in uncomfortable conditions. Starting July 31, restaurants are once again restricted to 50 percent capacity, and only two people are allowed to sit per table. From 6pm to 5am, dine-in services will not be permitted, and patrons can only purchase food to takeaway during this period until August 11, pending further developments in the city.
Body temperature checks and hand sanitiser will be given to guests upon arrival at establishments. Customers must also wear masks before and after meal and when picking up their orders.
If you'd like to know which restaurants are temporarily closed, here's a list that we update regularly. You may also check our recommendations on the best restaurants currently offering delivery and takeaway. There are also a few restaurants joining the city's food offering, so check out our line-up of the best new restaurants to try in Hong Kong.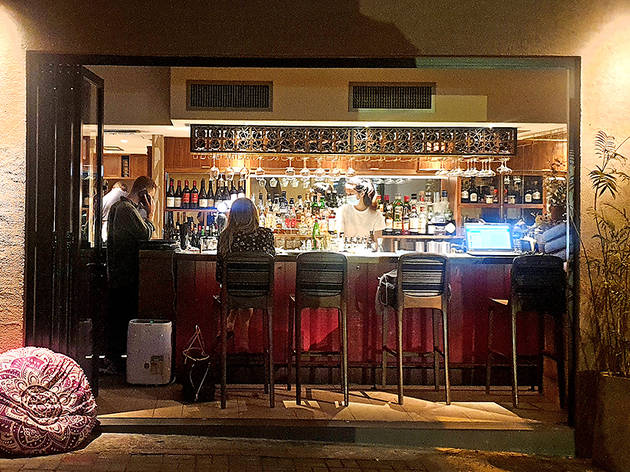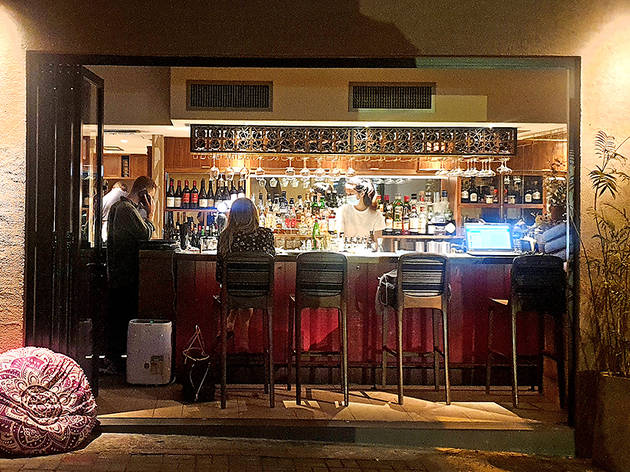 Photograph: Tatum Ancheta
Can I finally drink at my favourite bar?
From July 15, bars, pubs, and nightclubs are closed until August 11, pending any further developments in the city.
Prior to temporary closures, Hong Kong bars already implemented intense hygiene practices and added extra measures to protect their staff and customers. Aside from making sure that their staff members wash their hands and regularly sanitise before touching food and drinks, they also required the staff to wear masks. Before people can enter the premises, they perform a quick temperature check, and anyone with a temperature above 37.5 degrees Celsius was not allowed to enter. Regular disinfection of public areas, tables, chairs, bathrooms, and bar counters were continued. And some bars did not allow entry for those not wearing a mask.
If you feel like drinking at a safe distance at home, a lot of your favourite bars have started to offer takeaway or delivery. Some of these offerings will continue, so make sure to call your favourite neighbourhood bar for orders and enquiries.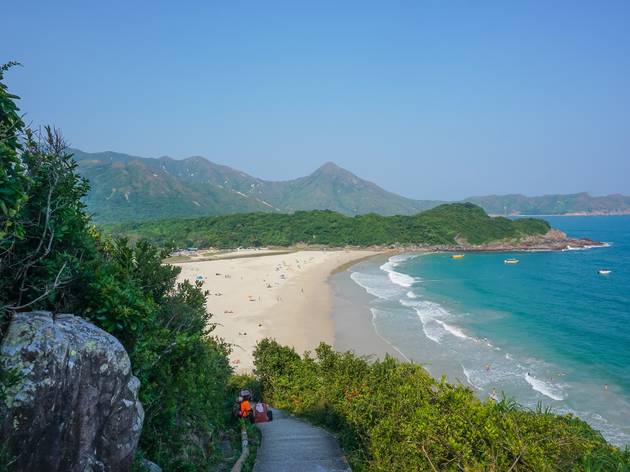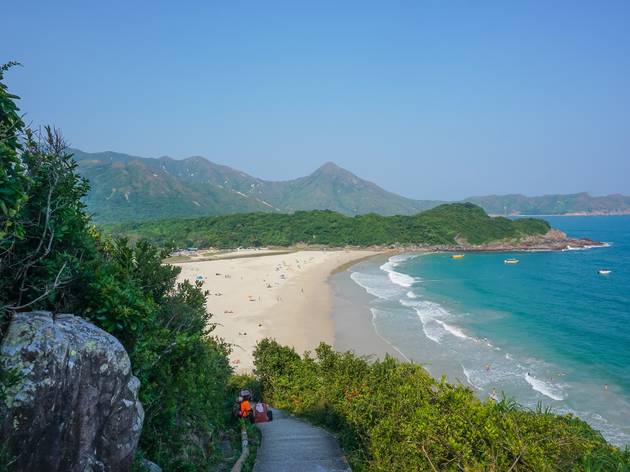 Photograph: Shutterstock
Can I go to camps and beaches for fresh air?
Since July 15, the Leisure and Cultural Services Department (LCSD) public swimming pools and beaches, as well as the country parks, barbecue sites, and campsites under the management of the Agriculture, Fisheries and Conservation Department (AFCD), are temporarily closed.
However, LCSD's park lawns and outdoor jogging tracks will remain open.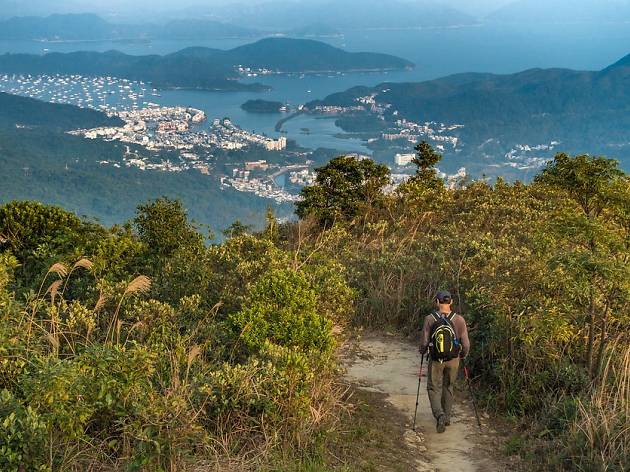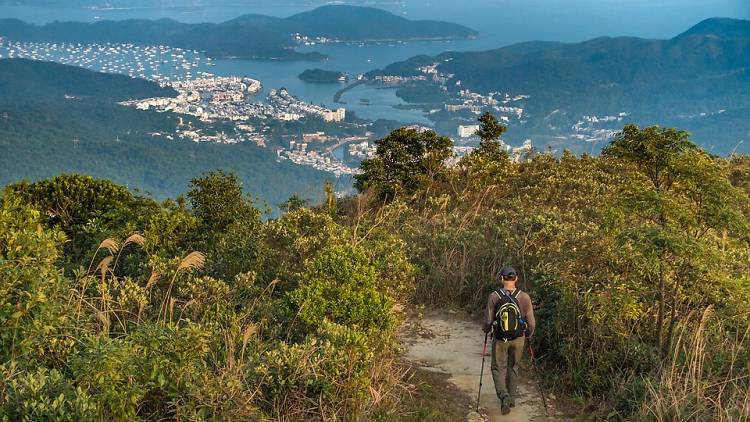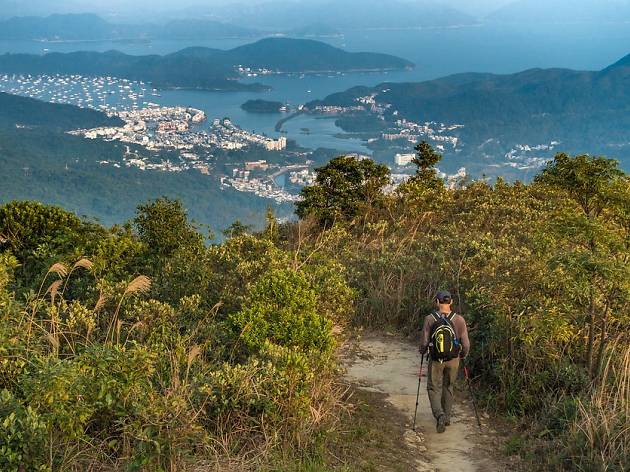 Hiking in Autumn
Ok, can I just go for an outdoor hike?
Any outdoor activities must be carried out whilst adhering to the social distancing rule. For the latest updates on facilities in country parks, call 1823 for enquiries or visit hiking.gov.hk.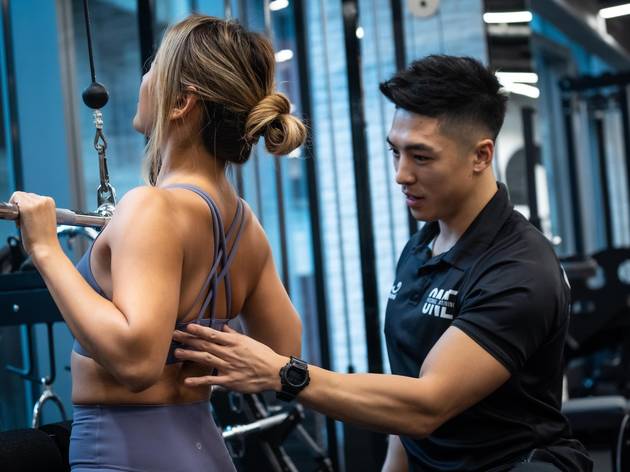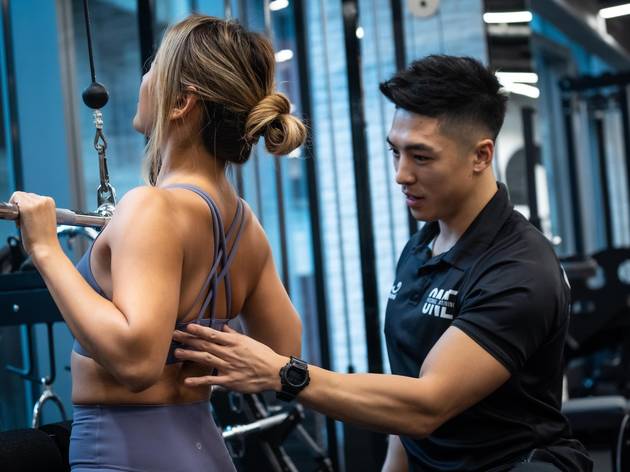 Photograph: Courtesy One Personal Training
How about sports and fitness centres?
Gyms and fitness centres will remain closed until August 11. The LCSD's outdoor and indoor leisure facilities began reopening in phases last May but have also announced temporary closures. These facilities include sports centres, tennis courts, bowling greens, sports grounds, Ngau Chi Wan Park Archery Range, Shek O Obstacle Golf Course, Tuen Mun Recreation and Sports Centre, grass pitches, artificial turf soccer pitches, hard-surface pitches, gateball courts, table tennis tables, skateparks, roller skating rinks, roller hockey grounds, skateboard grounds, outdoor fitness equipment, model car play areas, cycling facilities (except for cycle paths), water sports centres.
If you're planning to workout at home, check out our recommendations for the best fitness programs and dance classes online.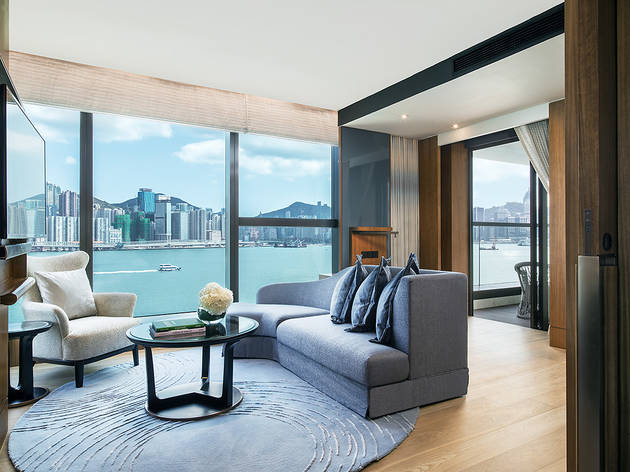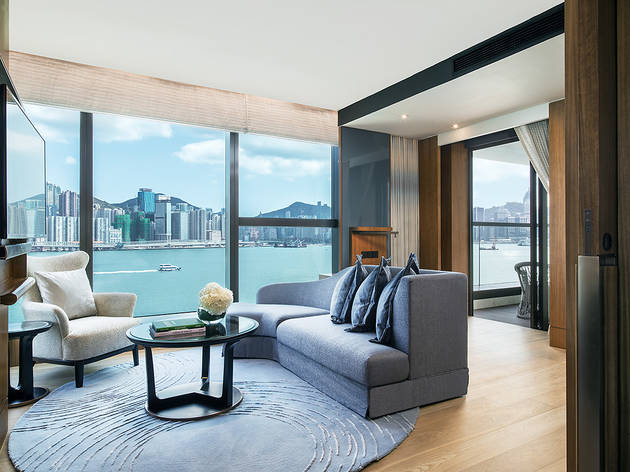 Photograph: Courtesy Kerry Hotel/Michael Weber
Hotels remain open, but of course, it is important to be responsible and always take precautionary measures to ensure your safety. Our local hotels are offering great staycation packages to welcome the summer months. Pack your bags and treat yourself to a vacation that's not too far away from home.
Can I get a haircut in the nearest salon?
Yes, you can get a haircut. Barbershops and hair salons are allowed to operate because these establishments are exempted from the closure rule. Unfortunately, your manicures and pedicures will need to wait as beauty parlours are once again not allowed to operate until August 11. But if your manicurist is offering home service, you are allowed to book them because private dwellings are not subject to the regulations. Just make sure to practice appropriate safety measures like temperature screening, wearing masks, and performing hand hygiene.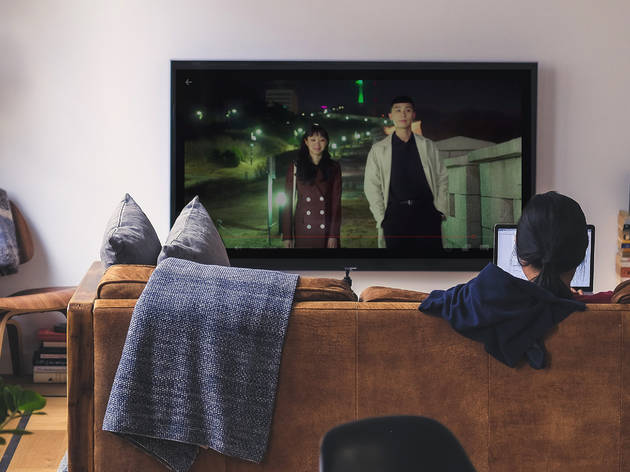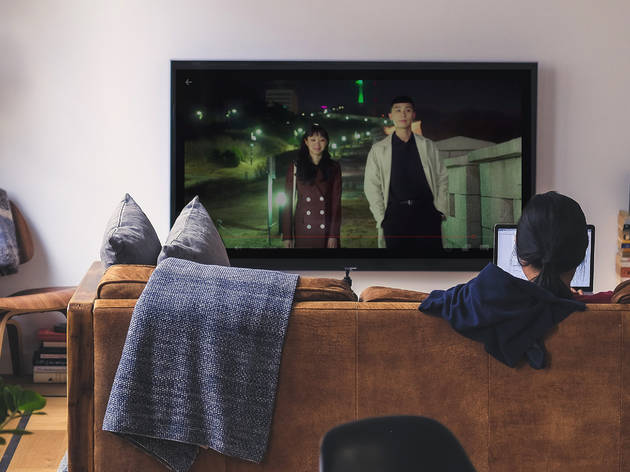 Time Out Hong Kong
Can I finally go to the movie house?
Cinemas reopened on May 8 but were temporarily closed again since July 15. While we wait for the big screen to open, stream your favourite movies and TV shows from home. If you need some inspiration, here's a roundup of the best new local movies and Netflix shows now available in Hong Kong.
The public is encouraged to avoid all non-essential travel outside the city. All Hong Kong residents returning to the city are required to submit a health declaration form and will undergo a saliva test for the COVID-19 virus at the Asia World Expo building. Residents are subject to a 14-day compulsory quarantine unless exempted under the 'Compulsory Quarantine of Certain Persons Arriving at Hong Kong from Foreign Places Regulation'.
All non-Hong Kong residents coming from overseas countries and regions by plane will be denied entry to Hong Kong. Non-Hong Kong residents coming from the Mainland, Macau, and Taiwan will be denied entry if they have been to any overseas countries and regions in the past 14 days. For updates on travel restrictions, please visit this link.

Check the government website of your country of origin and your intended destination to see what policies have been put in place and monitor the situation should you plan to travel abroad. For information about countries/areas with reported cases of COVID-19, please visit this link.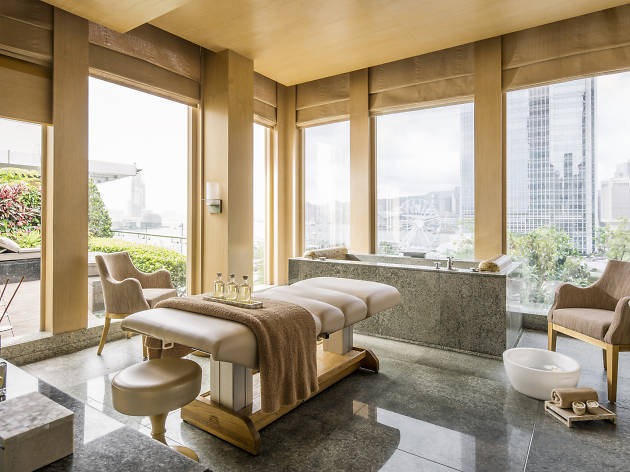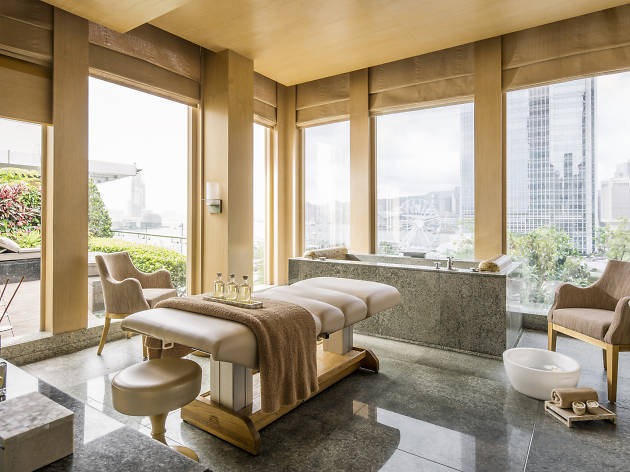 Photograph: Courtesy Four Seasons Hotel Hong Kong
This is so stressful, can I get a massage?
For now, light a scented candle and prepare a hot bath at home to get a quick pampering because massage establishments are also closed pending any further developments in the city. But registered Chinese medicine practitioners are allowed to operate, and if you need therapy for medical reasons, physiotherapy centres and certified chiropractic establishments remain open.

If you're looking for other ways to destress, plants are known to lower levels of anxiety and stress, so bring a touch of nature into your homes with the help of these plant delivery services. You may also check out some of our recommendations for the best ways to unwind and relax while waiting for things to settle.
Photograph: Courtesy Hong Kong Disneyland
Are there other venue closures that I should know about?
The Leisure and Cultural Services Department (LCSD) reopened their public libraries, museums, performance venues, and music centres on June 1 but temporarily closed again since July 15 until further notice.
Karaoke lounges, mahjong-tin kau, party rooms, amusement game centres, and bathhouse are not allowed to operate, pending any further developments in the city.
Meanwhile, after reopening for a month Hong Kong Disneyland and Ocean Park are temporarily closed until further notice.
While we wait for things to settle, and the city to ease social distancing regulations, the Centre for Health Protection advised the public to reduce social activities and maintain appropriate social distance with other people. Maintain good personal hygiene and keep a healthy lifestyle to build up immunity. Here's where to find updated news, alerts, and health tips from the government.
If you're interested in what is currently happening both online and offline all over the city, check out our guide to all the best things to do in Hong Kong in August. If you are still staying in to keep the virus at bay, use this time to stay productive, learn something new and gain a few skills. Check out our list of the 25 best online classes that you can take for free. For home entertainment, try Netflix party with your friends, play some online card games or video games, or learn some new tricks in the kitchen or up your home bar game.
If you need a dose of art and culture, Hong Kong galleries are now offering virtual tours and online viewing rooms. For bookworms, replenish your reading materials from online bookstores that deliver to your home. And for your shopping fix, check our recommended list of vintage stores currently offering deliveries. For more fun things to do at home, review our regularly updated list of recommendations.