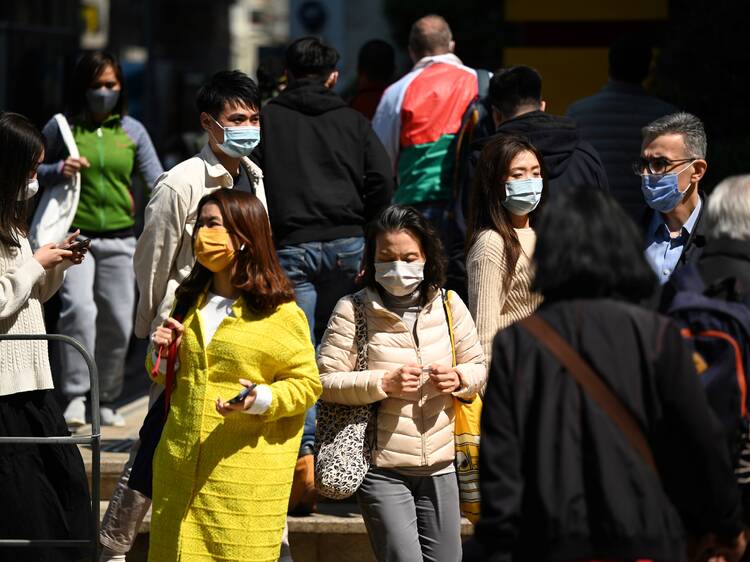 Photograph: AFP/Peter Parks
Do I need to wear a face mask?
From March 1, Hongkongers and those travelling to Hong Kong are no longer required to wear a mask when out and about around the city. Members of the public who are taking public transport or visiting medical facilities may freely decide if they wish to wear a mask or not.