Hong Kong Pride Parade 2020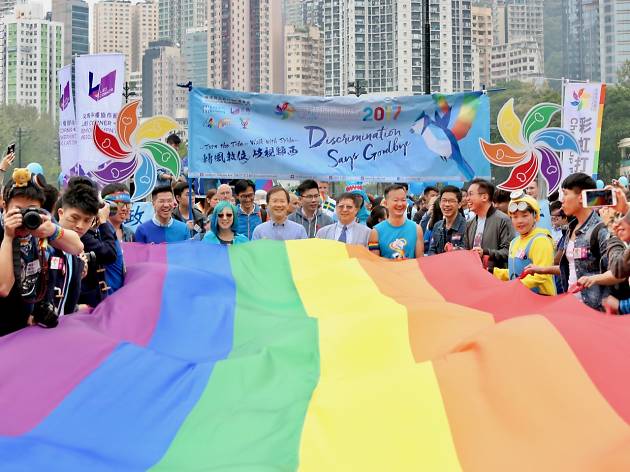 Time Out says
The Hong Kong Pride Parade is taking place online this year with the theme 'Here and Proud'
Fighting for equal rights and legal protection on sexual orientation discrimination, the Hong Kong Pride Parade invites all those who stand for equality, freedom and diversity to come together this November 14 and take part in this wonderful annual tradition – which will be held online for the first time ever this year.
Although there will be no parade on the streets, those who still wish to support the community can tune in to the live stream event for music performances by the HK Gay Men's Chorus, Siufay, and more. An online rainbow communion worship will also be held at 1pm, hosted by the Blessed Ministry Community Church.
The themed dress code for the parade is 'a touch of rainbow', so start piecing your most colourful outfit together, mark your calendars, and we'll see you online!
Details