The Hongkongers powering the local music industry
We go behind the music to meet five talented professionals who make it possible for our singers and bands to do what they do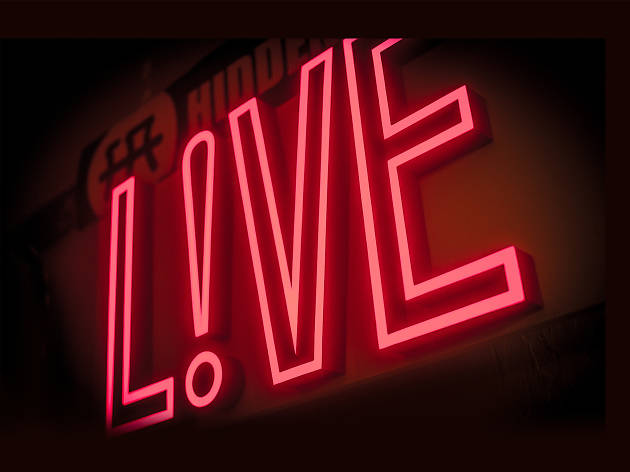 Hong Kong's music scene is one of the most diverse and talented in the world, where mainstream stars co-exist with a vibrant underground. Yet, very rarely are the professionals who run things outside the limelight given their due. Time Out heads backstage to meet five individuals who keep our music industry alive and well. Photography by Calvin Sit
Ash Tsang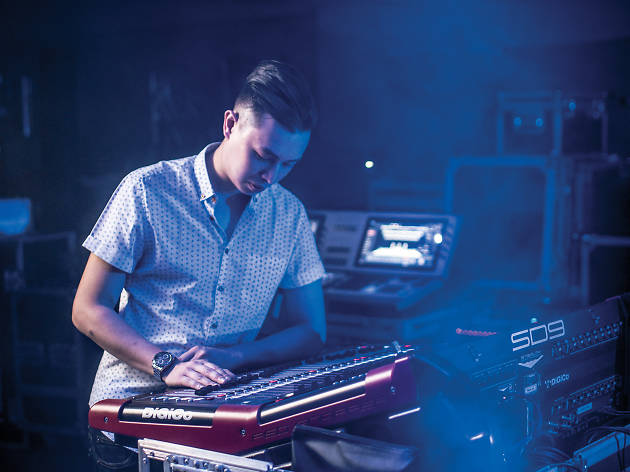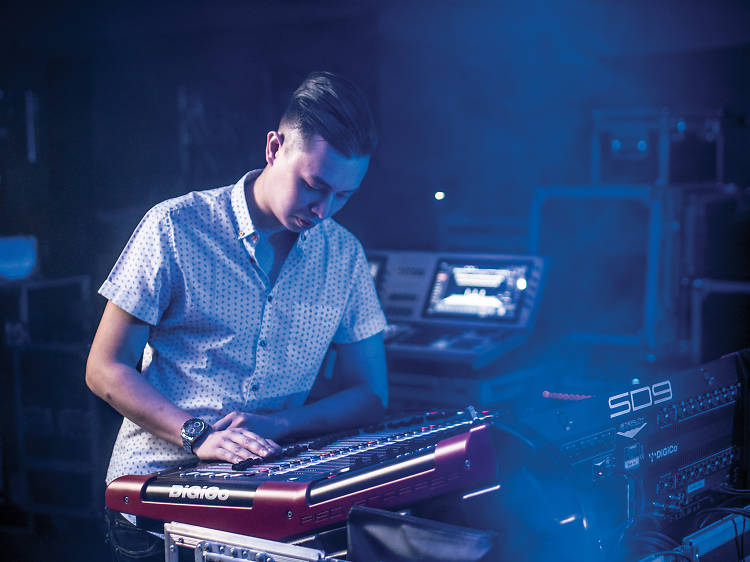 Calvin Sit
Live engineer and producer. Owner, BeatingHeart Sound+Light
With both West Kowloon Cultural District and Central Harbourfront Space being used for large-scale events like Road to Ultra and Clockenflap, Hong Kong is experiencing a rising demand for large outdoor festivals and concerts. Key to the success of such events are the masterful sound engineers that run the booth from downbeat, such as the likes of 26-year-old Ash Tsang and his company BeatingHeart Sound+Light.

After studying in Australia at the School of Audio Engineering, in Melbourne, Tsang returned to Hong Kong to work as a production manager at the Vine Centre, before establishing BeatingHeart in 2013 in the space of a defunct live house. Now, Tsang frequently gets the call to take charge of many of the international acts that come through Hong Kong. At Clockenflap, his company has run Club Minky and Tsang himself worked the main stage last year as an assistant engineer.

"I think I was 14 when it all started," Tsang says when considering the start of his audiophilia. "In church, I was in a band and I got really frustrated with the sound. I was a bit pedantic about the quality of the sound, so I migrated to the soundboard."

A normal production cycle involves meticulous preparation: production meetings, 3D modelling of light and speaker layouts, as well as dedicated teams who are prepped well before the day of the event. "Everything is preset," Tsang emphasises. "By the time we get to the show, we don't spend time running into emergencies because of all the prep we do."

We ask Tsang what his motivation is for all of this. "You have to treat the sound desk as an instrument," he replies. "If you think about it, you're controlling the band. How good they sound is almost totally based on you. So you want to gain the band's trust, figure out what they like and what they want or expect from the sound." It's no easy task. "Audio engineering is a tough thing if you don't know what you're doing," admits Tsang, "but if you do, it's very rewarding to know that you put all the pieces together."

For Tsang, his whole life has been spent in pursuit of the best way to solve that puzzle. However, Tsang feels that engineers get a raw deal most of the time. "International acts make everyone on crew feel like a part of the band, a part of a family," he comments. "In Hong Kong, the engineer is the engineer. When they're done, they usually don't get to say bye to the band. They just go." Tsang much prefers to be completely involved, to sit in on rehearsals, bond with the band, share jokes and chat over coffee. "How else," he emphasises, "are you going to make them sound good if you just rock up and mix? You want to get to know what they like, make suggestions. Talk to them as a musician. Get to know them."

In the end, Tsang reiterates the necessary artistic approach to sound engineering. "It's all very subjective," he states, "but you have to know what you're looking for. If it's based on nothing, then you don't know what you're trying to achieve. You have to know what a painting looks like in your head before putting brush to canvas."

Notable projects
Clockenflap, Tegan & Sara, Dimitri Vegas & Like Mike

What I dig
"Anything, really!"

Must-have on the job
Clear head and a flat white
Learn more about BeatingHeart Sound+Light at beatingheart.asia
Vicky Fung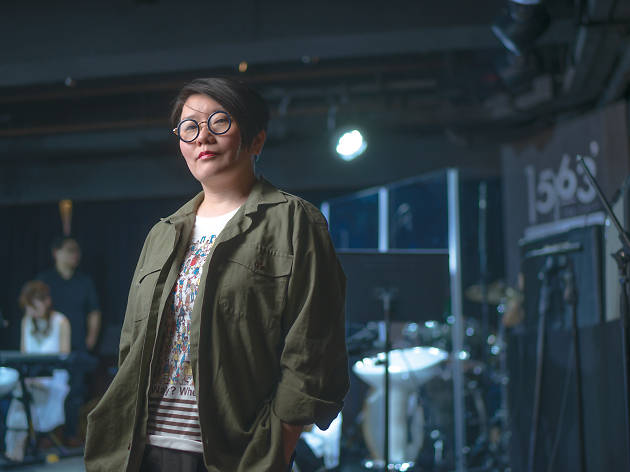 Calvin Sit
Owner and artist manager, Frenzi Music. Music Consultant at 1563 at the East
Talent managers and label owners get a bad rap. Anyone who has watched an episode of Entourage and seen Ari Gold in action is likely to come away believing that managers and labels are generally concerned about the bottom line above all else. Yet in Hong Kong, songwriter, manager, owner and consultant Vicky Fung is breaking the mold. As the mastermind behind music crowdfunding platform MusicBee, indie label Frenzi Music, the late live house Backstage Live and happening new live space 1563 at the East, Fung maintains an artist-centric approach.

Fung brings up her relationship with Jing Wong, a formerly independent musician who she now manages. "He wanted someone," she elaborates, "to be there with him to make tough decisions together. That's what our team does and that's why we started Frenzi. We believe that music is the key for artists." Fung is clearly doing a decent job as she currently manages some of Hong Kong's biggest up and comers, including Michael Lai, a busker turned singer-songwriter, and cinematic rock group Nowhere Boys.

What powers this approach is Fung's history as a songwriter and an artist herself. As a college student, she penned tunes for her classmates, but a throwaway track on a demo tape became Sammi Cheng's 1996 hit Can't Let Go. And from there, Fung became known for writing hits for leading female stars such as Amanda Lee and Joey Yung throughout the 90s and 00s.

Many of her early hits, however, were written at a time when she did her utmost to balance her artistic output with a legal career and a stint as an assistant to producer Keith Chan Fai-young. "Being a songwriter," Fung reflects, "I know that sometimes certain songs cannot be published because there are producers, managers, record companies and clients who will tell you what you can and cannot do. Now that I've basically become all of those [roles], I can try to make statements through my work in different capacities."

All these different capacities have offered Fung a very unique vantage point from which to observe Hong Kong's music scene. "In a lot of ways," she tells us, "it has actually improved. You actually see more kinds of music, even in the mainstream market. And the hope is we can foster acceptance of these [musical] differences. People play it safe, but I think being brave in creating something, while respecting the past, is important."

Notable collaborations
Sammi Cheng, Joey Yung

Managing
Nowhere Boys, Jing Wong

What I dig
Nouvelle Vague, Pink Martini

Must-have on the job
Handsfree headphones
1563 at the East Hopewell Centre, 183 Queen's Rd E, Wan Chai; 1563.com.hk
Jon Lee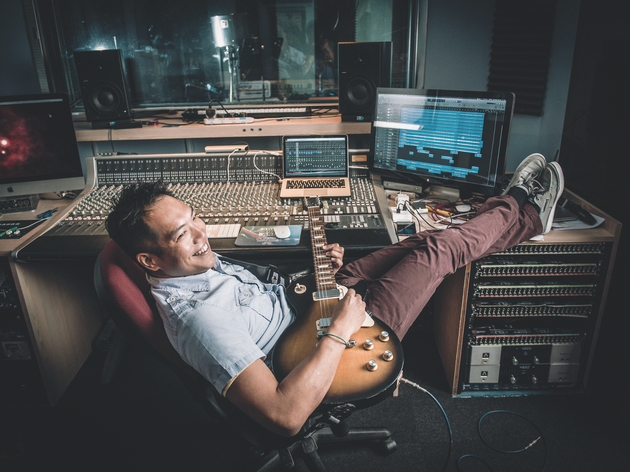 Producer. Owner of This Music Studio
There's a buzz when one steps into a recording studio, a feeling that something exciting is coming together but no one quite knows how it'll turn out. Not even producer Jon Lee, who runs This Music Studio. "In a way," Lee says, "it's like how a chef works. They have ingredients and as they put things together, they start to see a final product."

Lee has been interested in the assemblage of music since a young age. His first musical encounter was a production of Peter and the Wolf in Stanley at the age of six. "We sat there," he recollects, "and watched them sound check during their dress rehearsal. I was hooked on music from that point."

Lee credits producer Kelvin Avon for turning him into a professional. Lee already owned This Music Studio but it wasn't until Avon took him under his wing that he took up producing himself. "I had zero knowledge," Lee tells us. "Probably negative knowledge if that's possible! I just started networking, going up to people and saying 'I have a studio you can use'. Kelvin came up to me one day telling me he needed a studio to be his home base and so he rented the studio from me. He became the guy I learnt everything from."

Lee claims Cantopop furthered his interest in dissecting music to its core elements. "I don't know why certain songs are so catchy," he muses. "You can hate the artist, you can hate the genre, but when you hear a catchy song once, for the rest of the day you're humming it. The people who write those tunes know the formula so well, so I started dissecting it."

And now, Lee has the process down to a science. "I'd say you reserve one to two months to write and arrange, another one to two months to record it and one more month to mix and tweak it," Lee concludes about making albums.

So what's the key to producing? "You need to work well with people," Lee states, "but you have to trust your instincts. Artists come to you because they trust your ears." When asked if this makes the process a little belligerent, Lee laughs it off. "It's not a cutthroat business! As long as you are a nice guy and you work well with people, they'll come back."

The amiability of the industry permeates Lee's words. "The media portrays stars as cocky," he tells us, "but they are always super nice. They tell you not to meet your idols because they'll disappoint you. But we had Joey Yung here for two days. She came in, rocked it, then we went to Tsui Wah for dinner. I was a super fan when I was a kid and when she came in, she didn't disappoint me at all!"

Notable collaborations
Joey Yung, The Red Stripes, MC Jin

What I dig
Classical music, Leonard Bernstein, Green Day

Must-have on the job
Clear head, Evian Water
Check out This Music Studio at thismusicstudio.com
Chris Polanco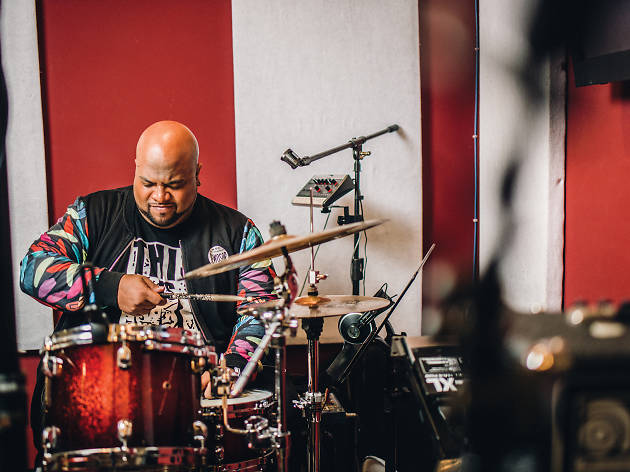 Calvin Sit
Session musician. Founder and drummer, Azucar Latina
Celebrated jazz trumpeter Wynton Marsalis once said, "The heart of music is its rhythm." And in Hong Kong, there's no one with bigger rhythm and a bigger heart than session musician Chris Polanco. Widely considered one of the best session drummers in the SAR, Polanco is currently on tour with Eason Chan, visiting cities across China, while managing to keep up activities with his Latin band, Azucar Latina. The drummer is soon to debut as one of three percussionists in all-star septet Kongo & Seven Star Super-Band, where he's performing under the moniker Hong Kong's Face of Rhythm.


Polanco credits much of his current success to the help of drummer June Kung and singer Maria Cordero, telling us 'they're the main keys of what I do in Hong Kong'. Polanco first met Cordero through a mutual friend when the TV personality attended one of Azucar Latina's shows and the pair hit it off. Of Kung, Polanco says he met the percussionist at a gig in Macao and that Kung soon invited Polanco to jam with him and Eason Chan, which lead to their involvement with Chan's Duo tour back in 2010. "When we first met," Polanco recalls, "We started talking about the zodiac. [Chan] was a Leo, I'm a Leo and Jun is a Leo too! As the Leos in the band, we were always joking around."


A well-connected individual, Polanco is adamant it's about the people as well as the music. In 2011, he invited Chan and Cordero, among other star names and close friends, to share the stage with him at his concert Chris Polanco and Friends. "People often ask me how much I paid [these stars]," Polanco says. "Friendship has no price. You cannot put a value to that. If June calls about a project, there's little business discussion. I don't talk money with friends."


Having played in his own bands, as well as done mainstream commercial shows, we ask Polanco how the different experiences power his music. "The goal is always to be number one," he declares. "No matter if you're a mechanic or you're cleaning dishes, be the best. You need to shine wherever you are."

We ask what this means for him in the studio or on stage. "Sessioning helps with discipline," Polanco replies. "If the producer comes to me with a certain beat over 16 bars, I have to say 'I can give that to you'. But I always try to suggest things that sound good and experiment. If someone's looking for Chris Polanco for a session, they should be looking for the flavour of Chris Polanco." He continues: "I consider myself to have a good balance now. It used to be that creativity was all-that for me, but I was very weak in terms of discipline. Now, if I know my part is to do a certain riff, I can do it. And I'll make it the best riff I can possibly play."
Notable Collaborations
Eason Chan, Jun Kung, Maria Cordero
What I dig
Merengue, bachata, salsa, Luis Miguel, Danny Rivera
Must-have on the job
A good set of sticks and good friends
Steveo Hui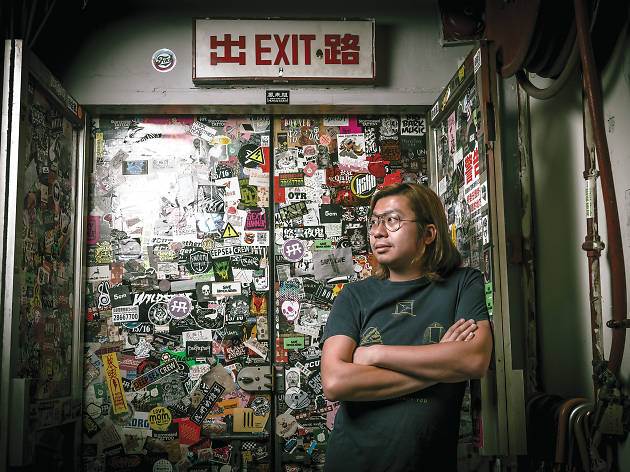 Calvin Sit
Almost all of Hong Kong's burgeoning talent cuts its teeth at one of our city's handful of indie live houses. These are core places for artists to meet, perform, practice and mingle with the many established local and international acts that come through our city. One of the most prominent and pure facilitators of our underground music scene is Hidden Agenda and the man behind it, Steveo Hui.

Hui's history mirrors the live house's impact on the scene: simple, humble and profound. Originally running a store that sold band merchandise, Hui moved to a 1,600sq ft band room in Sai Wan with a few friends when they were forced to close up shop. "One day, we suddenly thought of hosting a show there," Hui remembers. "We built everything we needed within a month, we tore down walls, and we built a haphazard stage from a few planks." The live space moved to Kwun Tong in late 2008, but was forced out and arrived at its current location in Ngau Tau Kok four years ago.

Sadly, we catch up with Hui during a tough time for the local institution, as Hidden Agenda has been forced by the government to move locations once more due to regulations surrounding the use of the industrial space that the venue occupies. "The landlord has been very supportive," Hui offers. "We had to leave in June at first, but he managed to postpone it to mid-October."

The closure of Hidden Agenda places Hui and the government in an awkward position in regards to Hong Kong's attitude towards music. "It's really contradictory," Hui asserts. "The government wants to develop the West Kowloon Cultural District on the one hand, but is merciless towards the band industry on the other. It's great to have band festivals there, but they only work if the government shows support by letting the arts sector continue to run."

Why is this painful for Hong Kong's scene overall? "Art allows for freedom of expression," Hui declares. "Music can bring about new ideas and raise awareness of what's happening in this city."

Hui is confident, however, in the resilience of culture. "I don't see Hidden Agenda as something tangible," he confides. "If Hidden Agenda closes down, there will be a new venue that's just like it. It's only a matter of who's going to make that difference during these difficult times."

Notable projects
Amorphis (last gig at HA), moving locations

What I dig
J-rock, My Chemical Romance

Must-have on the job
"As long as I can see my son and daughter, I can do anything."
Keep up with Hidden Agenda at hiddenagenda.hk