Black gold: The resurgence of vinyl records in Hong Kong
Vinyl is enjoying an enormous resurgence in Hong Kong. But is it merely a passing trend or is the format back to stay?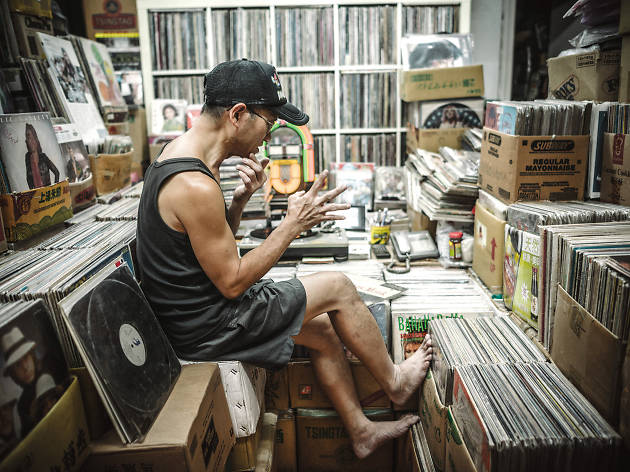 The smell of water and humidity damage is in the air, while a record blares in the background in Ah Paul's fifth floor Sham Shui Po apartment-cum-record shop. Though space is scarce, one can't help but stop at the doorway and stare in awe. With boxes upon boxes of vinyl records towering to the ceiling, many more stored haphazardly behind them, and a record player sitting meekly in the centre of the room, it's hard to find a more off-road place to spend an afternoon in Hong Kong.

Paul, fast approaching 60, has long been one of Hong Kong's most avid vinyl collectors and vendors, earnestly collecting what he and others label 'black gold' since 1984. It's only been in recent years, though, that he has received his due in the public eye. We are now almost a decade into what is known worldwide as the 'vinyl revival', and places like Ah Paul's, where second-hand records have been hoarded since vinyl's first death in the 90s, are now hip again.

"I was really happy when vinyl came back," Paul says. "After 2010, when it happened, a lot of people started coming to my store and buying them." He doesn't see the surge in sales so much as a business victory, but rather an increased opportunity to share his passion. "Some customers like what they hear at home and return to buy more," he shares. "Some develop the passion gradually. It's good that nowadays young people say they like vinyl records."
These days, vinyl has seen a cultural and consumption resurgence: worldwide sales figures have increased ten-fold in the past decade, and it is hard to find a mainstream record chain in Hong Kong that doesn't have at least a small vinyl section. Culturally, however, vinyl is now often used as iconographic signposting in music videos following the hipster wave of this last half-decade.

In fact, vinyl continues to be marketed primarily as non-mainstream and 'artsy'. Big record chains such as HMV and Hong Kong Records often showcase their selections in rooms they might have otherwise dedicated to classical and jazz records. More and more retro-inspired listening spaces are opening around town, like Potato Head's Music Room in Sai Ying Pun (pictured below), a dedicated space decked out in mod furniture and high fidelity speakers to play vinyl exclusively. As a consequence, more vinyl DJs are playing gigs in Hong Kong.
On the international stage, many artists now release vinyl records to showcase alternative packaging – an intentional move to separate the release from digital and CD efforts. "The artists that produce vinyl records and singles today," Paul flatly states, "are solely doing it to catch up with a trend. It is impossible to relive the era of true vinyl records because back in those days there were no CDs or digital releases." He points out that today's vinyl releases are often just digital tracks pressed onto the record and that they differ greatly from the classic method of physically pressing microphone signals into the vinyl in terms of the 'feel'. "The sound of a vinyl," Paul says, "simply cannot be replicated digitally."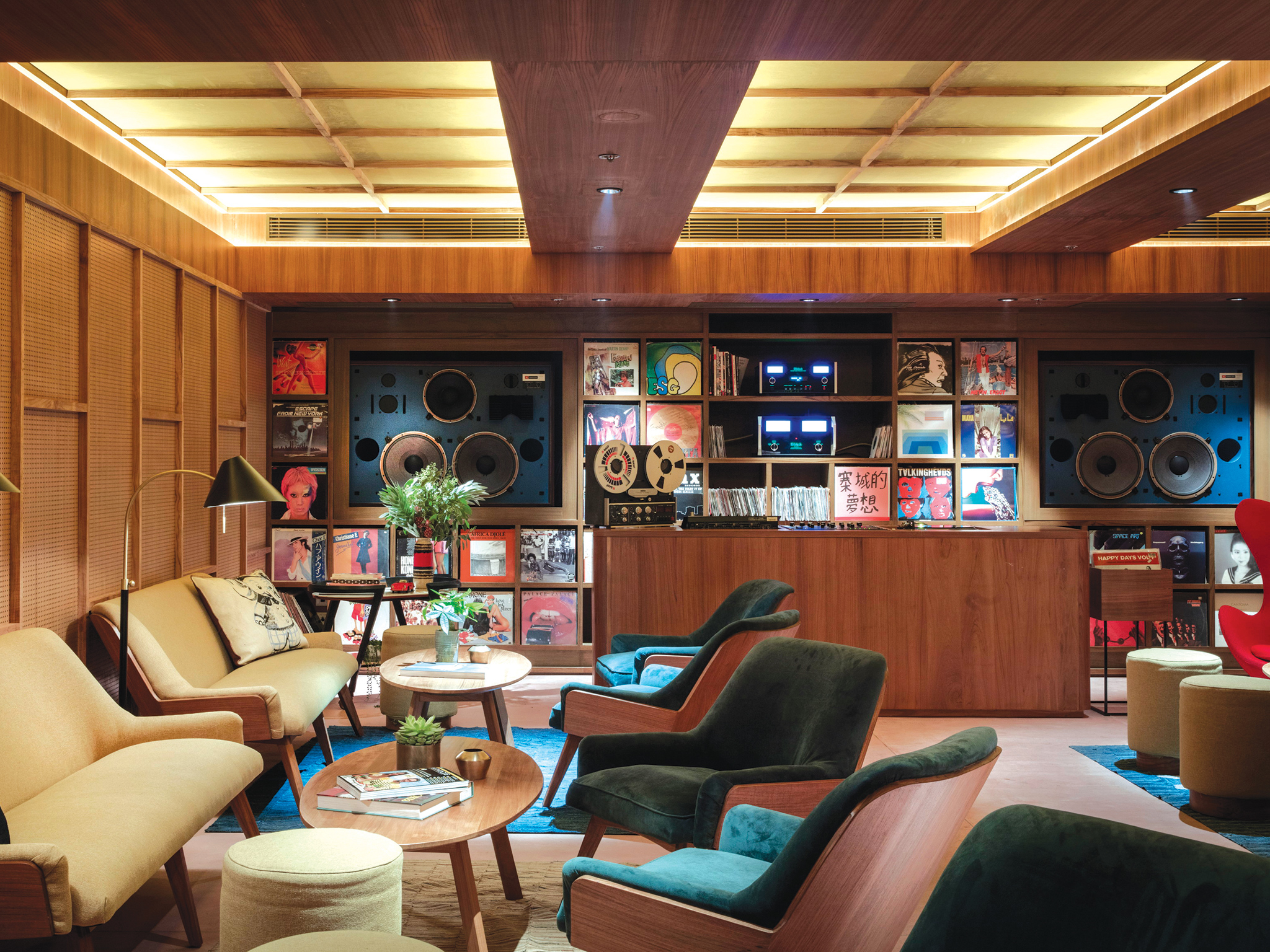 "I hope this is not merely a trend," Paul adds. "Trends and fashion are things that I hate, because they're just used for money-making. I don't like it when young people buy vinyl just because it's trendy and then throw the records away when they're not. The attitude should be 'I like the sound, I like the lifestyle'."

Certainly, Paul has built his lifestyle around vinyl, though because of the 20 years that vinyl has spent out of the popular eye, it has been tough. "20 years of keeping vinyl records," Paul sighs, "came with a price. I lost a lot of money, somewhere around $5 million. It was fine, though. I'm a very simple person. I don't eat lavishly, I wear the same clothes almost every day. I don't travel much. My passion was and always will be vinyl records. I was content with listening to them as an everyday activity. I even slept on the streets, because all my money went to renting storage rooms to store the records."

How far did he go, though, in the name of his vinyls? "The craziest thing I've ever done," Paul relates, "was hiding them in 30 separate trolleys in alleys all across Sham Shui Po. I would cover them up with a large cloth or tarp – vinyls can never get wet because they will be damaged. Because it's a public space, the government would chase me and fine me for leaving them around. They were often stolen and I would lose many at a time." After Sars spread in 2002, subsequent rent cuts allowed Paul to rent out and purchase his current premises in Sham Shui Po as well as two storage spaces in Tuen Mun.
There is a clear contrast, then, between our mainstream consumption of vinyl and the lifestyles that vanguards such as Paul had to lead in order to preserve records for the current generation. "I think the commercialisation of vinyl is a good thing," Paul admits. "Big distributors have a lot more control and power to sell different types of vinyl to a larger target audience. They can cater to all vinyl addicts, whether they have a real passion or are solely trend-followers. All in all, it's a good thing because this creates awareness for the culture behind vinyl records."

Despite the vinyl resurgence, though, it's still an uphill battle. "Hong Kong's market for vinyl records is small," Paul asserts. "It's not very popular amongst locals. Even if there's interest, they will only choose the ones that can turn a profit. In the case of my store, I see it as more of an orphanage. When people come and buy a record, I feel like they're just paying an adoption fee. What customers pay can never measure up to the real value of the records themselves."

So what does Hong Kong need in order to keep riding the wave? "We need music that will last forever," Paul says. "Keeping vinyls in good condition is also imperative, because reissues are just not the same." He also believes the internet will play a huge role. "There is a clear generational gap," says Paul, "so the internet has been used as a platform for youngsters and elders to share current trends as well as older music. This exchange of information means that youngsters can now appreciate vinyl. They might like a specific generations' music, or probably have an old soul trapped in a young body!"

"I feel like vinyl records are an elixir of youth," Paul concludes. "When I listen to vinyl from the '70s, I feel like I'm 20 again, it feels like brand new music!" In a fast paced city like Hong Kong, perhaps a bit of timelessness is exactly what we need when we drop the needle.
Visit Paul's collection in Sham Shui Po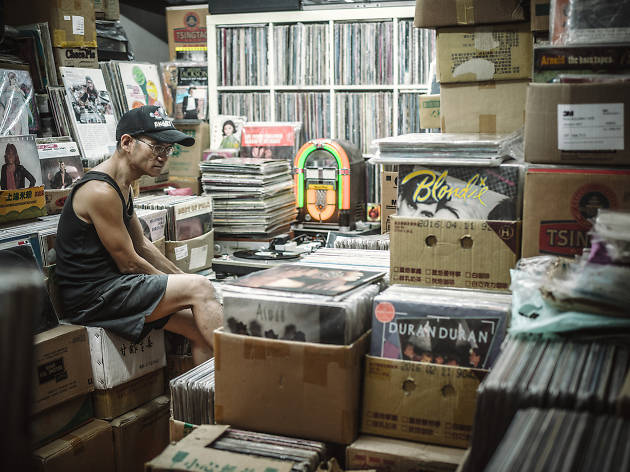 Shopping, Music and entertainment
Tucked away in a Sham Shui Po residential building is the whopping treasure trove that is Ah Paul's record collection. In a small, cozy space, Paul has stacked to the roof boxes upon boxes of records from vinyl's heyday in the 70s and 80s, spanning all genres for the discerning ear.
More to explore