Bloodest Saxophone at Foxglove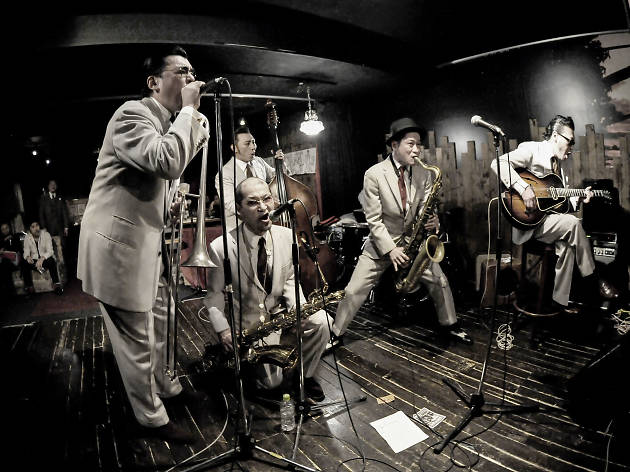 Japanese jazz stars Bloodest Saxophone are bringing their throwback sound to Foxglove.
Japanese jazz stars Bloodest Saxophone return to Foxglove this June. The dapper sextet formed in 1998, and have released nine albums while also having worked with 20th century greats like Big Jay McNeely and Jewel Brown, artists who more than suit their decidedly 1950s vibe. Soak up the bebop stylings of this ultra cool band in one of the sexiest venues in Hong Kong as they perform four separate shows over two nights, with an early show to start the night or a late show like in the jazz clubs of yore. The ticket price also includes a glass of Krug on arrival, which will no doubt only help you get in the swing of things.
Opening times: 7:30pm for the 1st show, 10:30 for the 2nd show
Price: Reserve on website – 1st Show: $450, 2nd Show: $550; Ticket purchase at the door – 1st Show: $550, 2nd Show: $650